10 Biggest Surprises of 2012 MLS Season So Far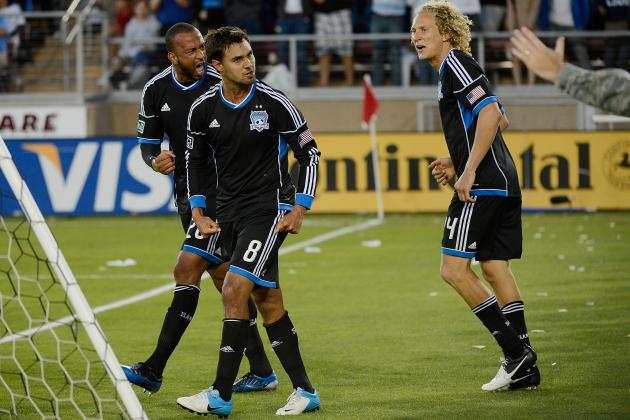 Thearon W. Henderson/Getty Images

We are a little more than halfway through this MLS season and already have seen a number of surprising things go down.
From San Jose leading the Supporters' Shield race to the career revival of multiple formerly injured players, this season has been a roller coaster full of twists and turns.
In case you are not too good at spotting surprises, here is a list of the top 10 surprises so far this year. Enjoy!
Begin Slideshow

»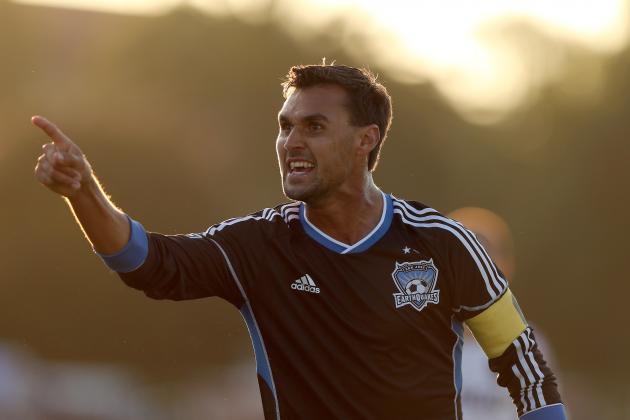 Ezra Shaw/Getty Images

We all knew coming into the season that Chris Wondolowski was a premier goal scorer in the league, but did anyone really expect this type of premier?
Through 19 games this season Wondo boasts 17 goals (six higher than second place) and a G/90 ratio of .90. His ridiculous form has put San Jose into the driver's seat for the Supporters' Shield race after failing to even qualify for the playoffs last year.
Predicting Wondo and the Quakes to be this good would have taken a bold attitude and an incredible amount of luck.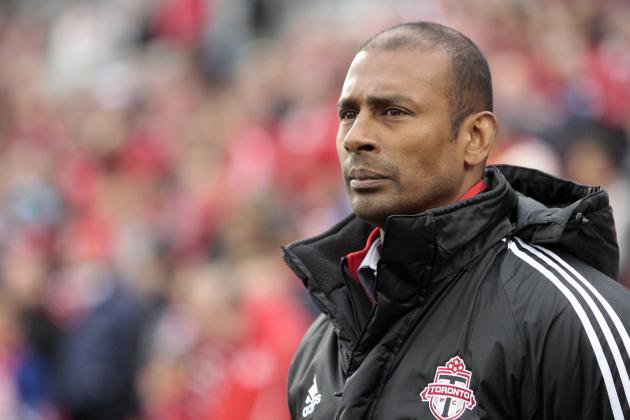 Abelimages/Getty Images

Forget last year's struggles. With a payroll that stood as one of the highest in the league, many expected TFC to battle in the East this season and end its playoff drought.
So when the team went a stunning 0-9-0 to start the year, it caused some jaws to drop. It took a coaching change to turn some things around in Toronto, but even after a slight switch in tides, a season-ending injury to leading scorer Danny Koevermans just added salt to the incredible wound of the opening weeks.
Now, it seems as though Toronto fans are going to have to wait another year until they see their team finally play postseason football in MLS.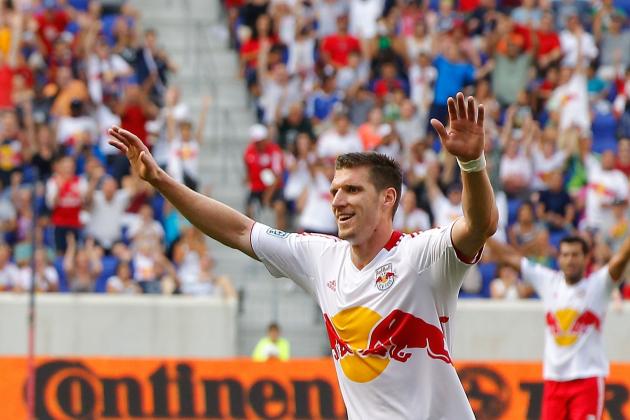 Jim McIsaac/Getty Images

An inconsistent 2011 left many wondering if Kenny Cooper would ever return to his old self who was so loved and praised back in Dallas just a few years ago.
It turns out a trade to the Big Apple and new scenery was exactly what the big man needed as he posted 11 goals in his first 13 appearances for the Red Bulls and has been monumental to the NY attack all season long.
Playing alongside Thierry Henry certainly helped his game, but I don't think anyone would have thought by this much.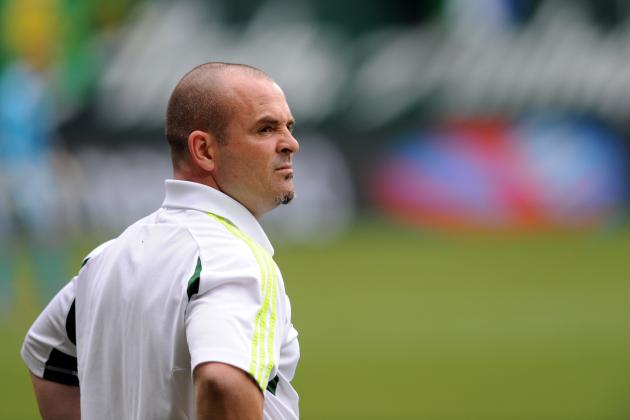 Steve Dykes/Getty Images

Like Toronto, many had high expectations for Portland this season after some strong offseason additions. The signing of DP's Chris Boyd and Jose Valencia looked to be the keys to pushing this team over the hump and building on a successful end to last season.
Signings added with the fact that the club has some of the best support in the league had many predicting Portland to finish high in a competitive Western Conference.
However, horrible performances on the road and tough injuries along the way have left Timbers fans begging for massive change. Tied for last in the league in points through 19 games was far from anticipated.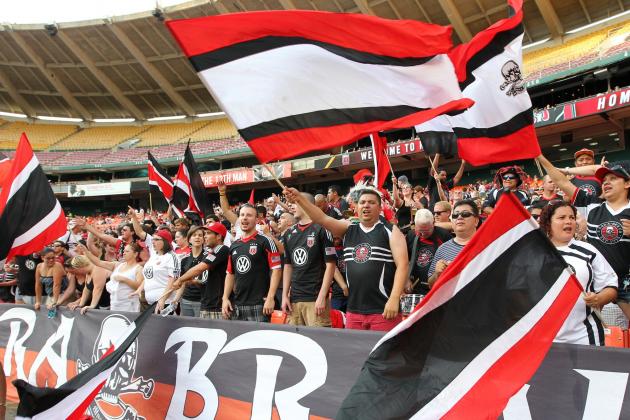 Ned Dishman/Getty Images

Through 20 games who could have ever predicted that RFK would be the most successful fortress in all of MLS?
The rundown DC venue that would be generously described as a poor excuse for any type of sports stadium holds the best winning percentage for a home stadium this season.
DC United's seven wins at RFK this year matches the number of DCU home games won the previous two seasons combined! Somehow this place still has some magic left in it.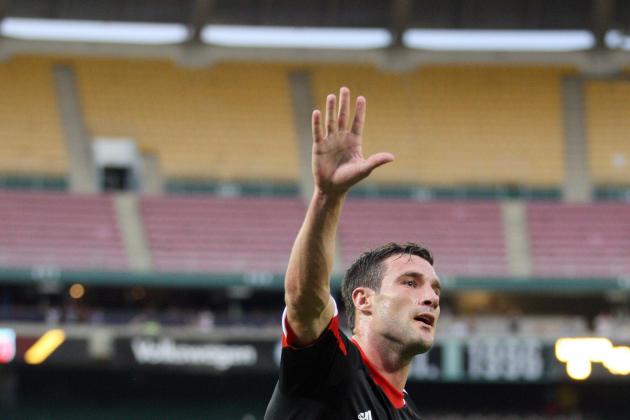 Ned Dishman/Getty Images

We have seen a lot of inspiring comebacks by players who suffered serious injuries in 2011 this season.
The incredible form of Chris Pontius has been the most notable of returns, as 10 months ago he was leaving the Home Depot Center on a stretcher and now finds himself with nine goals to his name. Javier Morales has also come back for a decent season and Conor Casey finally is looking himself again out in Denver.
Often times serious injuries like these guys could result in career-changing trajectories. Fortunately, many of these comeback kids have picked up right where they left off.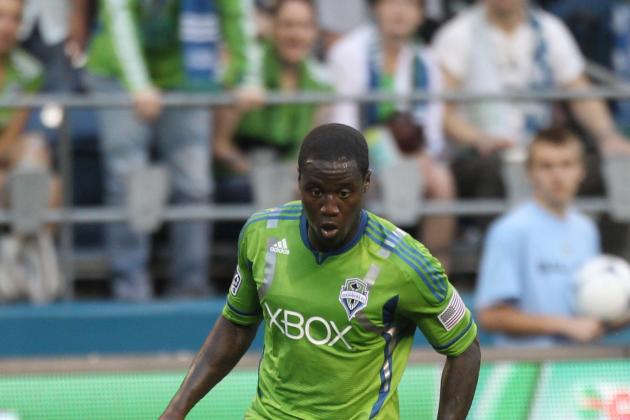 Otto Greule Jr/Getty Images

Steven Beitashour: The right-back who struggled to get on the field last year is now an All-Star starter.
Alan Gordon: From super-sub to superstar, not many predicted Gordon to have such a stellar season.
Saer Sene: Not many knew of Sene before he came to the league, and surely no one predicted him to be this dominant.
Dax McCarty: An All-Star in many peoples books and a stellar season that came out of virtually nothing down in Harrison.
Eddie Johnson: No one knew what to expect out of Eddie at this point in his career. Needless to say few expected him to be this confident and effective just a few months into the campaign.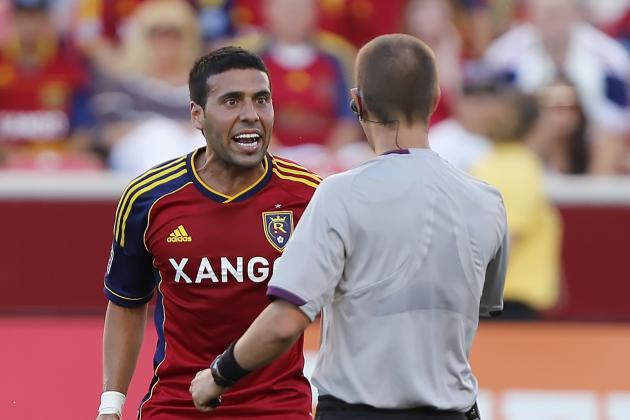 George Frey/Getty Images

Simply put, there has never been a wackier day in U.S. Open Cup history than on May 29 this year.
It was a night where Goliaths continued to be slayed seemingly at will, with seven MLS teams going down in a matter of hours to lower division sides.
Star-studded LA losing to Carolina, first place RSL getting ousted by Minnesota at the RioT, and of course, New England blowing a three-goal lead in OT to lose to Harrisburg City in PKs. This night had it all, and by all I mostly mean a bag full of surprises.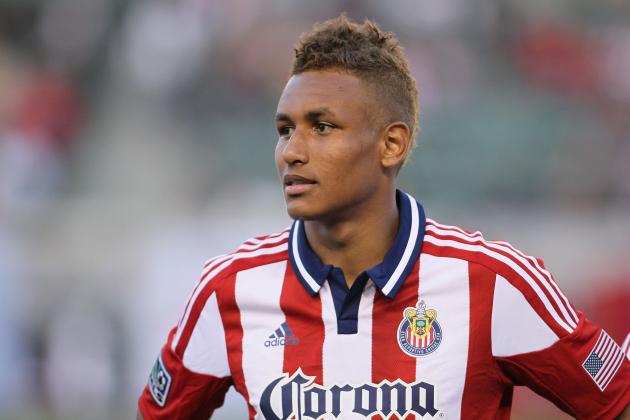 Victor Decolongon/Getty Images

The deal that sent young phenom Juan Agudelo out to Chivas USA must have formed in a matter of minutes as it was so sudden people didn't even know how to react at the time.
The Red Bull Academy product and USMNT forward had long been projected to rise with New York before likely heading overseas to continue his career. But to many people's surprise, his inevitable journey across the Atlantic would take a quick detour through Los Angeles first.
It hasn't been surprising that the deal has benefited both clubs, but the fact it happened in the first place seemed to catch a lot of fans off guard.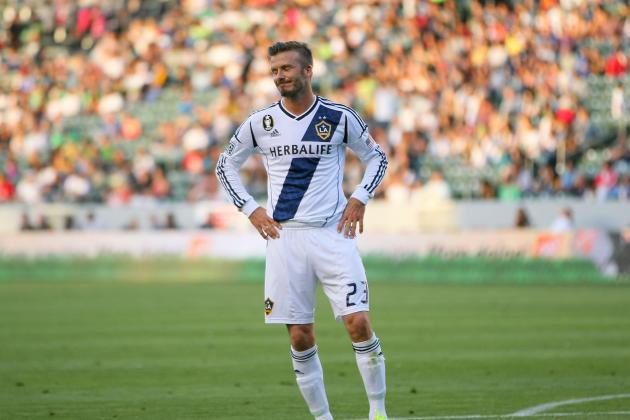 Victor Decolongon/Getty Images

I think it is safe to say at the end of last season, we were witnessing the most talented team in MLS history whenever the LA Galaxy were on the pitch.
So nothing was more shocking when the team didn't come out and dominate like many expected them to again this year. The loss of Omar Gonzalez was expected to be significant, but not to the point where LA was hovering around the bottom of the Western Conference for a while a few months into the season.
Now we are starting to see glimpses of the LA team we all expected to see back in March, but surely it is too late for them to contend for a third straight Supporters' Shield; a statement that would have been deemed ludicrous if you had predicted that just a few months ago.