Picking a Best-Ever Premier League XI: Goalkeepers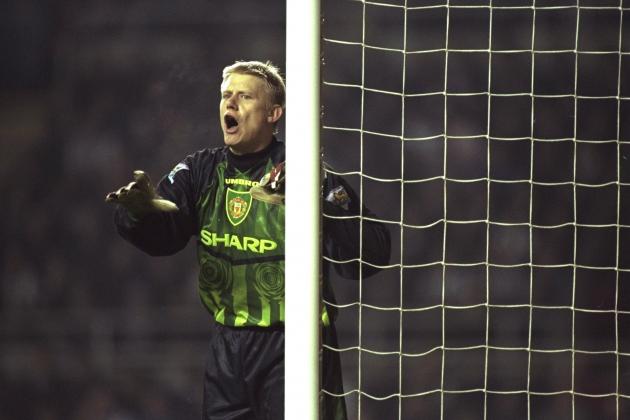 Ross Kinnaird/Getty Images

It's been 20 years since the dawn of the Premier League era and to celebrate we're asking you to pick an all-time best XI from the glittering ranks who have played their part in a footballing revolution.
The plan is simple. Over the next few weeks we'll be providing you with lists of players to choose from in each position and asking for your vote in the comments section below.
Naturally, we start with goalkeepers. Here follows a list of what I consider to be the best men to don gloves since the 1992-93 season in England's top flight—along with a clip of each in action and a brief summary of their credentials.
What we're looking for here is the best man at doing his job. Longevity may factor in your thinking, as may success, but ultimately you're tasked with rewarding excellence between the sticks.
The No. 1 jersey is up for grabs. Here are the eight men with a chance of getting their big hands on it.
Begin Slideshow

»
Premier League clubs: Arsenal (1992-2003), Manchester City (2003-04)
Premier League titles: 1997-98, 2001-02
David Seaman brought his commanding presence to the Arsenal goal for over a decade and made himself a Gunners legend in the process.
In total he racked up 564 appearances for Arsenal and kept 237 clean sheets along the way—a club record he still holds.
Seaman was already installed at Arsenal when Arsene Wenger took over in 1996 and he played a key role in their Double-winning 1997-98 season. Four years later he was on duty as Arsenal won away at Manchester United to seal another Double—on what was his last Premier League appearance for the club.
At his peak, Seaman was a powerful presence who exuded a calm authority.
Premier League clubs: Chelsea (2004-current)
Premier League titles: 2004-05, 2005-06, 2009-10
Claudio Ranieri was the manager who signed Petr Cech at Chelsea, but it was Jose Mourinho who would truly reap the benefits.
Mourinho made Cech his first-choice goalkeeper and was rewarded with a record 21 clean sheets as Chelsea won the Premier League title in 2005.

Cech has helped the Blues to two more titles since and been a model of consistency throughout his eight years at Stamford Bridge. A fine shot-stopper with sharp reactions, he's not a man you'd want to take on from the penalty spot.

Premier League clubs: Manchester United (1991-99)
Premier League titles: 1992-93, 1993-94, 1995-96, 1996-97, 1998-99
Peter Schmeichel ranks as arguably Manchester United's greatest goalkeeper. Some would argue he's the greatest, period.
The great Dane married lightning reflexes with a colossal presence and fearsome aggression in the face of an onrushing attacker. A key figure in the early successes of Sir Alex Ferguson at Old Trafford, he will forever be remembered for his penalty save against Arsenal that set United on the way to the Treble.
And this save against Newcastle of course.
Premier League clubs: Manchester United (2005-11)
Premier League titles: 2006-07, 2007-08, 2008-09, 2010-11
For a while it looked like Manchester United would never find a worthy successor to Schmeichel, but that changed when Edwin van der Sar arrived from Fulham in 2005.
The Dutchman lacked Schmeichel's power, but proved himself a superb shot-stopper and lent United a calm authority in defense.
He was also the model of consistency—as evidenced by his remarkable run of 1,311 minutes without conceding a Premier League goal in the 2008-09 season.
Premier League clubs: Liverpool (1997-2000), Blackburn (2000-08), Aston Villa (2008-11), Tottenham (2011-current)
Premier League titles: None
Brad Friedel is a Premier League institution. Now at his his fourth club in England's top flight, the American has proved himself wherever he's landed and is still doing the business for Spurs at the grand old age of 41.
Friedel's athleticism and fierce focus have made it possible, and he remains a goalkeeper of the highest class.
Last season Friedel collected a special award from the Premier League to recognize the fact he'd played 300 consecutive games in the division—for Blackburn, Villa and Spurs.
Premier League clubs: Manchester City (2006-current)
Premier League titles: 2011-12
Joe Hart has won the Premier League Golden Glove two seasons running and was a key member of Manchester City's title-winning side under Roberto Mancini.
The 25-year-old clearly has all the tools necessary to leave a lasting legacy. He has quick hands, a smart footballing brain and a physical presence to go with it.
Continued success and extended excellence are his for the taking.
Premier League clubs: Liverpool (2005-current)
Premier League titles: None
Pepe Reina is set to begin his eighth straight season as Liverpool's first-choice goalkeeper, during which time he's built a reputation as one of the Premier League's finest.
The Spaniard won three straight Golden Glove awards between 2005 and 2008, and is one of the best shot-stoppers in the business.
Premier League clubs: Blackburn (1994-97), Newcastle United (1997-2009), Manchester City (2009-11), Aston Villa (2011-current)
Premier League titles: None
Shay Given has twice been named in the Premier League Team of the Season and was at one time the most in-demand goalkeeper in England.
The Irish international has made 438 appearances in the Premier League and will add to that number as first-choice stopper for Aston Villa this season.
Given's time at Manchester City was called when Joe Hart took his opportunity and relegated him to the bench.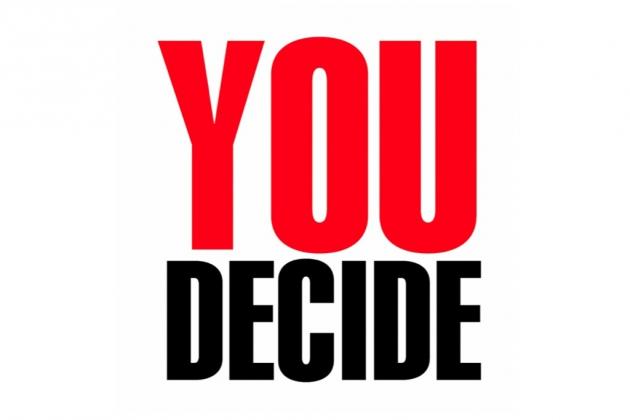 Now it's over to you to decide who takes their place between the sticks in our best ever Premier League XI.
To do so, either leave your vote below in the comments section or Tweet @willtidey with your choice—including the tag #brpremierleaguebestxi
Here are your options again...
1. SEAMAN
2. CECH
3. SCHMEICHEL
4. VAN DER SAR
5. FRIEDEL
6. HART
7. REINA
8. GIVEN
We'll be voting on full-backs next. And the full XI will be revealed in the week before the first weekend of Premier League matches.