Real Madrid Transfers: Calling Fact or Fiction on the Latest Rumors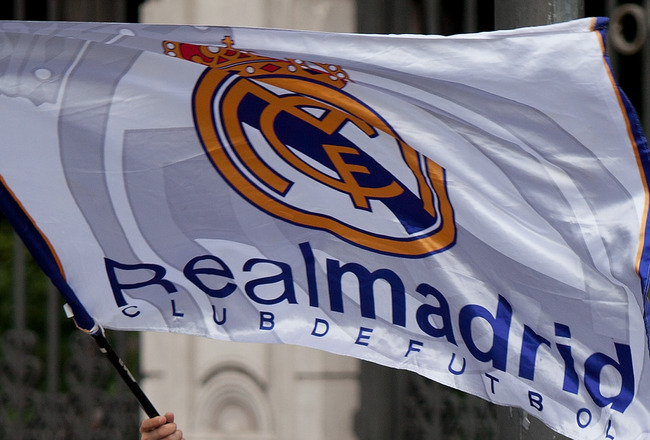 Real Madrid Banner
Pablo Blazquez Dominguez/Getty Images
The 2012 summer transfer window is underway and Real Madrid is one of the football clubs involved in it. While there are stories confirming the transfer of players from one club to another, there are rumors which can or cannot be substantiated.
The time has come to distinguish the facts from the fiction during the summer of 2012 in football. An invitation is sent to B/R readers to sit back, relax and enjoy the slideshow which separates reality from rumors on some of the Real Madrid transfers.
10. Neymar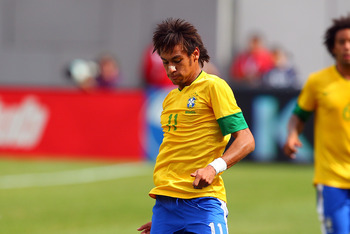 Neymar
Rich Schultz/Getty Images
Neymar who is a striker with Santos FC has been linked to FC Barcelona and Real Madrid for almost a decade. The prolonged drama of Neymar, Santos FC, Real Madrid and FC Barcelona never ends.
Unless there is a change of heart and contract (with an expensive buyout clause and an expiration date after the 2014 World Cup), Neymar going to Real Madrid, FC Barcelona or any other club is pure fiction.
Even if Neymar was to go to Europe, it is unthinkable that he will go to Real Madrid.
According to an article published in Goal, Neymar did not like the "arrogant attitude" of Real Madrid when it came to discussions about a future contract.
The Call: Fiction
9. Robin van Persie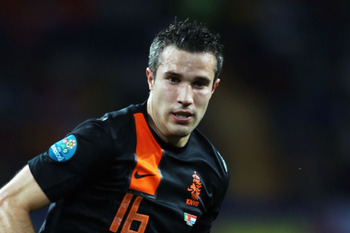 Robin Van Persie
Ian Walton/Getty Images
8. Carlos Tevez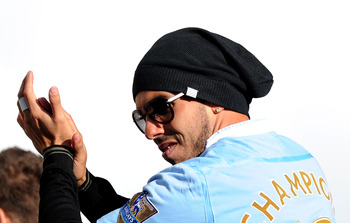 Carlos Tevez
Chris Brunskill/Getty Images
If Robin van Persie decides to sign with Manchester City instead of Juventus, Roberto Mancini (Manager) is willing to sell Carlos Tevez according to The Mail. Real Madrid expressed an interest in Tevez and told Mancini that they wish to be notified when Manchester City sells the Argentine forward.
The news about Real Madrid expressing a desire to sign Tevez was published in The Mail on June 24, 2012. Tevez may be a great footballer but his rebellion against Manchester City during the 2011-2012 UEFA Champions League and Premier League season does not help him.
Jose Mourinho (and other Real Madrid players) may not accept Tevez after the incident with the banner against Sir Alex Ferguson. The banner (which was in poor taste) was used by Tevez during the celebrations of Manchester City defeating Manchester United in the 2011-2012 Premier League season.
The Call: Fiction
7. David Silva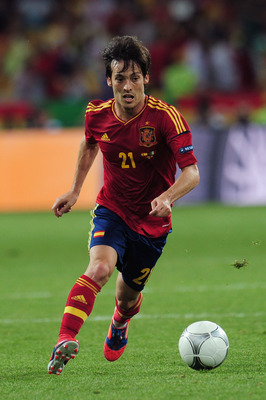 David Silva
Shaun Botterill/Getty Images
David Silva was a candidate for Real Madrid this summer but he made a decision. According to Zee News, Silva decided to renew his contract with Manchester City for another five years to the tune of $80 million.
Silva praised Manchester City as a place where he learned to improve his football. He went ahead and declared that his "head is not with Real Madrid."
The Call: Fiction
6. Luka Modric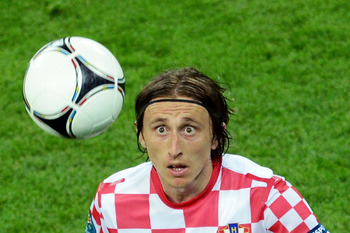 Luka Modric
Jasper Juinen/Getty Images
Luka Modric expressed a desire to leave the Tottenham Hotspur for Real Madrid according to an article written by Simon Johnson for the London Evening Standard. The only inconvenience is the fee asked by the Spurs which is more than $61 million.
Real Madrid is willing to pay $43 million to the Spurs to acquire Modric. I feel that both teams may reach a compromise with Modric playing in the same team as Iker Casillas and Sergio Ramos.
The Call: Fact
5. Lucas Moura

Lucas Moura (Courtesy of Videos de Futebol-Brazil)

Lucas Moura who is a midfielder for Sao Paulo admitted that his father and manager were talking (informally) with Real Madrid. Moura made this statement in an interview with the TV Globo (Brazil) sports program "Esporte Espectacular" (Spectacular Sports) (h/t to Goal).
Mouro expressed interest in Real Madrid and it appears that the club is reciprocating as well. Mouro has the advantage of youth (19 years of age) and Brazil has capped him 11 times.
Jose Mourinho (who is the Real Madrid manager) went to Germany to see the friendly match between Brazil and Denmark. According to AS (h/t to Goal), Mourinho wanted to see Moura participate in the match.
The Call: Fact
4. Yann M'Vila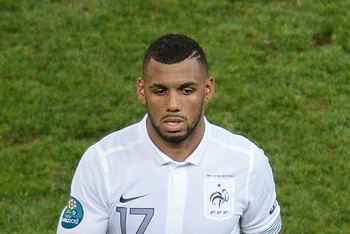 Yann M'Vila
Jasper Juinen/Getty Images
Yann M'Vila was considered a possible addition for Real Madrid. M'Vila is facing a disciplinary hearing before the French Football Federation (FFF) on July 27, 2012 according to a report by AFP (h/t to NDTV).
The charge is "undermining the values of the French team" during Euro 2012. In reality, M'Vila refused to shake the hands of its coach Laurent Blanc. Until the results of the disciplinary hearing are known, it appears that M'Vila's chances of going to Real Madrid may suffer.
The Call: Fiction
3. Danilo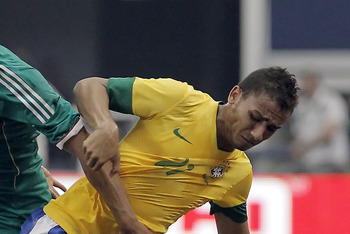 Danilo in Brazil VS Mexico Match
Brandon Wade/Getty Images
According to Marca (h/t to Goal), Real Madrid expressed an interest in signing Danilo. Danilo was a fullback/defender for Santos FC before signing with Porto.
Danilo is great when it comes to speed, position and passing according to Goal.
The Call: Fact
2. Gregory van der Wiel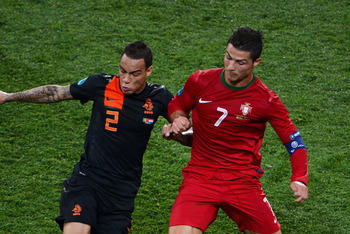 Gregory Van Der Wiel and Cristiano Ronaldo: Netherlands VS Portugal Euro 2012 Tournament
Lars Baron/Getty Images
Gregory van der Wiel, who is a defender for Ajax Amsterdam and the Dutch National Football Team, expressed an interest in signing for Real Madrid according to an article by NUSport (h/t to Goal).
Chelsea (according to the Daily Mail), expressed an interest for van der Wiel as well. According to ESPN Soccernet, van der Wiel is powerful when it comes to speed and crossing the ball with regards to the right area of the field.
Van der Wiel is also the recipient (according to ESPN Soccernet) of the Johan Cryuff Player of the Year Award for 2009-2010. If Real Madrid can sign Van Der Wiel, it would help them in the 2012-2013 season.
The call: Fact
1. Lucas Biglia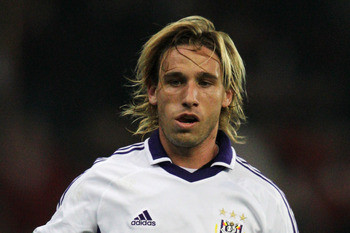 Lucas Biglia
Dean Mouhtaropoulos/Getty Images
Lucas Biglia is a midfielder for Anderlicht who has attracted interest from Arsenal and Real Madrid according to an article in The Daily Mail. He is currently under contract with Anderlecht until 2015.
Unless there is a change of heart and money from Anderlicht, "The Call" would be Fiction.
Conclusion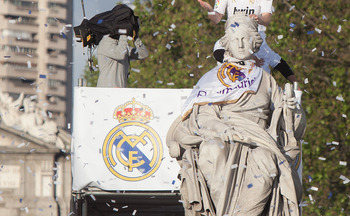 Real Madrid Celebrating Victory In La Liga
Pablo Blazquez Dominguez/Getty Images
While the calls of fact or fiction are not absolute, I hope that you enjoyed the slideshow about the possible candidates for Real Madrid this summer.
My thanks to the B/R Readers who took the time to look at the slideshow.
Best wishes for all of you until next time.
Keep Reading

Real Madrid: Like this team?