Premier League: 1 Youth Player Each Side Will Promote Next Season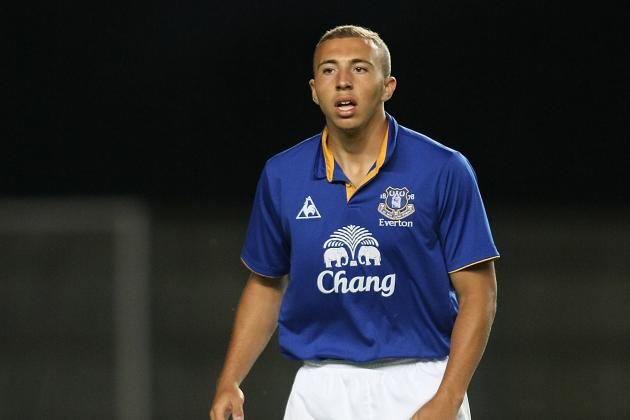 Pete Norton/Getty Images

With the top Premiership clubs spending cash on big-money transfers like it was going out of style, we often forget that sometimes the best option for talent infusion lies within rather than without.
While it's prudent for the bigger clubs to sign talented players with loads of experience, most teams can't afford it. Instead, they look to their youth programs for the next big thing for considerably cheaper.
Unlike American sports, the English Premier League lacks not only a collegiate feeder system, but a draft to sign such players. Instead, most if not all organizations employ footballing academies to grow young talent, playing a direct role in the their students' development from a very young age.
Not every child who makes it through the system pans out in the long run, but some do and go on to have respected careers. Still fewer become truly great, but it only takes a few to validate the program.
Naturally, the big money clubs can afford better academies and thus attract highly rated talent, so the game even at this level is a bit tilted in favor of the top clubs. But it's tough to accurately determine a footballer's skill at 20 when he's only 12, giving poorer clubs the chance to strike gold.
Consider these 20 youths (one from each current Premier League side) who are on the cusp of promotions. Most on this list might not be the next Wayne Rooney, but you never know. Whether it's from the academy to the reserves, or from the reserves to the first team, these young talents are on the way up, and should be on any fan's radar.
Remember their names, as you might see them on the back of well-selling kits one day. Ready for the future?
Begin Slideshow

»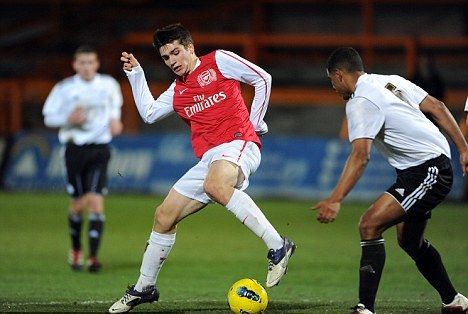 Signed away from Barcelona's youth side back in February 2011, Jon Miquel Toral Harper is one for Gooners to watch for in the future.
Still only 16 years old (17 this May), Toral impressed the Arsenal brass enough for them to invest around €350,000 in the lad. Described as a technically gifted midfielder out of the Spanish tradition, he's already represented Spain at the U-16 level.
Toral is at his best playing as an attacking midfielder, and at 5'11" won't be completely undone in the air by taller opponents. He seems the complete package, and Arsenal would be wise to advance him to the reserves soon.
If Toral's development continues at this rate, he could easily make it into the first team a few years down the road.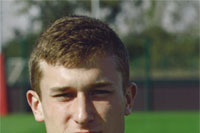 While the easy pick for Aston Villa would be young Gary Gardner, the 19-year-old English standout made his debut for the first team just before the calendar changed to 2012. Instead of focusing on the promising Gardner, how about we take a look at his classmate Jason Lampkin?
Lampkin, another 19-year-old midfielder has not had the same luck as his compatriot Gardner. While he was a goal-scoring machine earlier in his youth career, a serious knee injury before the 2010-11 sidelined him for month, significantly setting back his development.
Still, Lampkin seems to be recovering his form steadily, and has seen frequent time with the reserves this year. Already having capped at the U-16 level, Lampkin is only a few steps away for seeing first team time.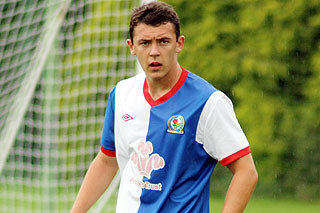 After transferring from Everton's academy before he turned 13, defender Bradley Mason has made an impression on the Blackburn youth side.
Able to play anywhere along the backline or in defensive midfield, the 17-year-old Mason has displayed the kind of versatility that could earn him a place in the reserves soon. Even in a primarily defensive role, Mason has scored five goals in 15 appearances for Rovers' academy side.
Should Mason keep his stellar form, a promotion is almost assured for a player who could fill so many holes in a mediocre Blackburn side.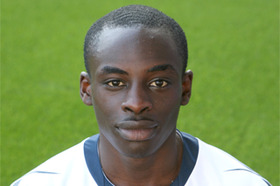 Excelling as either a winger or target striker, improving forward Oluwasanmi Odelusi is one to watch for Bolton faithful.
Despite his exotic name, Odelusi was born and raised in East London near where Chelsea defender John Terry grew up. At 18 years old, the man they nicknamed 'Sammy' has become a reliable scoring threat for the Bolton reserves, and should merit a call up soon.
If Bolton gets relegated, expect more than a few positions in the senior squad to open up. Odelusi will be waiting in the wings to fill those vacancies.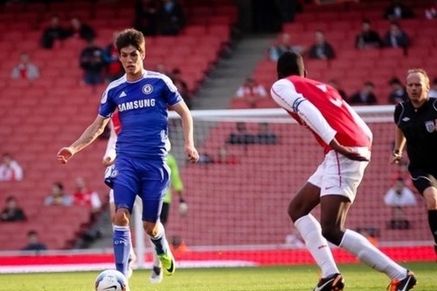 A bit of a stretch here seeing as he's been listed on the first team recently; I include Brazilian midfielder Lucas Piazon because he has yet to appear for the first team.
Seeing the majority of his football at the reserve level, the electric 18-year-old already has plenty of experience for his age level. Already having played for Brazil at the U-15 and U-17 levels, Piazon has proven a dynamic goalscorer. He was the top scorer years ago at the South American Under-15 Football Championship with 10 in Bolivia, but more recently did-in the Arsenal reserves with a winner in stoppage time.
Piazon was rated highly by former Chelsea boss Andre Villas-Boas, and was on the bench for first-team ties against Swansea City and Manchester United this year, but went unused. Interim headman Roberto Di Matteo hasn't called Piazon up since taking over.
Still, the Blues are aging at key positions, and could use the spark Piazon would provide in their attack. Recently inking a deal that would keep him around until 2017, look for Piazon to make an impression at Stamford Bridge in the near future.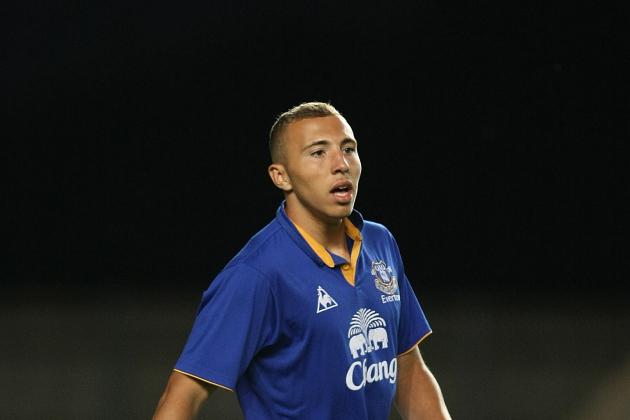 Pete Norton/Getty Images

Ever in need of a consistent striker, Everton could do worse than promoting Hallam Hope through the ranks.
The 18-year-old Hope has been in Everton's youth system since he was 11 years old, and has featured prominently on England's U-16, U-17 and U-18 teams. The same age as fan-favorite Ross Barkley, Hope has displayed a nose for goal that has excited academy coach Kevin Sheedy.
Hope has made a few appearances with the reserves, but will need to do more if he's to distinguish himself from other young strikers in Everton's stable. Jose Baxter and Apostolos Vellios have already broken in with the first team, but neither has stayed up for long.
If Hope can continue scoring goals, David Moyes would do well to take a look at him in the future.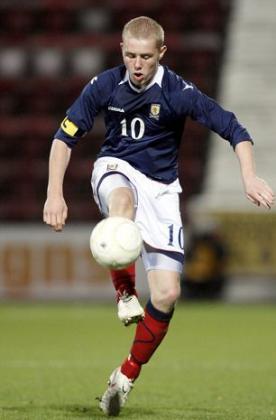 Although he has appeared with Aberdeen's first team in the Scottish Premier League, 18-year-old Jack Grimmer has yet to appear for Fulham's first team after being lured to England for a £200,000 fee.
Projected as one of the better youth prospects coming out of Scotland, Grimmer has played all of his football as a Lilywhite in either their reserve or academy side. Frustratingly for Aberdeen, he turned down a chance to develop in their first team, favoring instead the reserves of a Premiership club.
Grimmer is undoubtedly talented, with his skills allowing him to play in defensive midfield as well. He's only been with the Cottagers a few months since signing in January, meaning there could be room for him in the first team if he continues to show well in the reserves.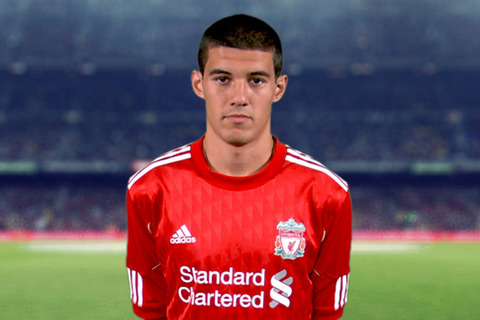 Another defender who can play in the midfield, 19-year-old Conor Coady is one to watch in the Liverpool reserves.
Having already flirted with the first team in games against Sparta Prague and Guangdong Sunray Cave last year (but never making it off the bench), Coady is a promising player whose primary position will probably be in defensive midfield.
Coady has been captain of the Reds' U-18 side, and already has the maturity of a first-team player. Under Coady's captaincy, Liverpool won the UEFA European Under-17 cup in the summer of 2010.
An already decorated holding midfielder, Coady has the potential to make serious waves in Merseyside. Only time will tell.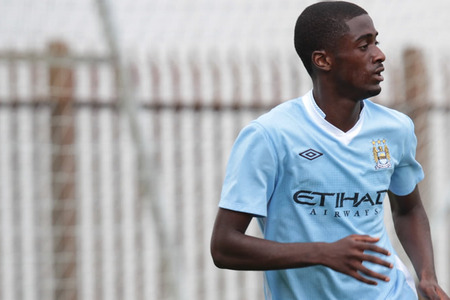 One of the better prospects of Manchester City's cash-rich academy system, forward Jordi Hiwula has caught the eye recently.
Hiwula's brace against Leeds U-18's last week along with a goal for England's U-18 side has put him on many a watch-list, and could be a harbinger of more positive signs to come.
A contributing member of City's Elite Development squad, it's only a matter of time before the 17-year-old is scoring for the reserves or better. Still, I can't see him breaking into the first team just yet, with the Sky Blues preferring to buy experience and talent rather than dip into their own youth reserves.
Hiwula's time will come, but maybe after a few more years of seasoning.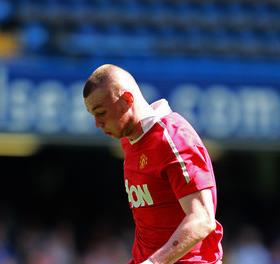 Among Manchester United's many solid youth talents is Ryan Tunnicliffe, a 19-year-old midfielder who just completed a loan to Peterborough United in the Championship.
Now back with United's reserves, Tunnicliffe has a chance to make a real impact in the near future. Paul Scholes will actually retire one day, and despite his fountain-of-youth look, so will Ryan Giggs. There is clear need for new talent in United's midfield, and Tunnicliffe is in prime position to take advantage.
Tunnicliffe translates a remarkable motor into an impressive work rate, often going the full 90 as a holding midfielder. He's made several appearances for England in their U-16 and U-17 squads, and made a total of 28 appearances with Peterborough across all competitions.
If Tunnicliffe holds his form and stays healthy, he could become a cheap option of Sir Alex Ferguson in midfield.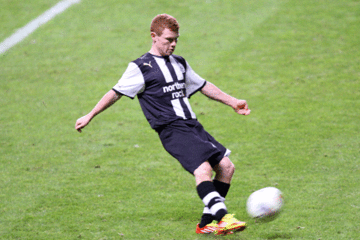 A 17-year-old striker for the Newcastle reserves, Adam Campbell could see his name in Toon Army's first team very soon.
A North Shields product, Campbell broke in with the Newcastle U-18s when he was only 15, immediately impacting the squad with pace and tenacity. He won the club's Jack Hixon award in 2011, which is traditionally given to the best U-18 player.
Campbell even has some international experiences, earning caps for England's U-16 and U-17 sides. He should stay in the national team as he grows older.
Rated as one the Magpies' best prospects by manager Alan Pardew, Campbell should be making a move out of the reserves next year.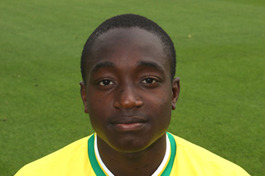 An athletic striker for Norwich City Reserves, 17-year-old Jamar Loza has impressed with his goal scoring touch.
Having scored multiple times for Canaries this year alone, Loza salvaged a point for his side against Wigan Reserves on Tuesday with a late equalizer. It was par for the course for Loza, who has been one of the brightest spots for an otherwise disappointing reserve side.
Norwich doesn't have much money to pursue quality talent in the transfer market, meaning their own youngsters will get a chance at the first team. 13 points clear of the relegation zone, the Canaries will most likely stick around the Premier League for another year. With a productive year in the reserves under his belt, Loza could be moving on up.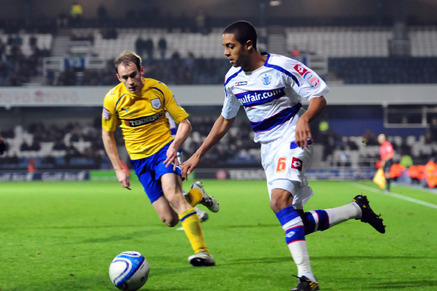 Queens Park Rangers presents a special case for this list, as the club lost its academy status after filing for administration back in 2001. Since then, the QPR brass has tried desperately to retrofit its Center of Excellence located in Harlington, but its petition to the Premier League was denied due to the lack of an indoor training facility.
Still, there is young talent to be had for Super Hoops. A product of the Center of Excellence, Bruno Miguel Carvalho Andrade has already made two appearances for QPR, but with the club's recent acquisitions in January, was moved back to the reserves.
Andrade has been with the West London club since he was 13 years old, impressing many with his wide-play as a youth squad member. He was loaned out to Aldershot recently for experience, but only saw one appearance.
If a spot opens up with the first team on the flank, the 19-year-old Andrade wouldn't be the worst choice for QPR as they battle relegation.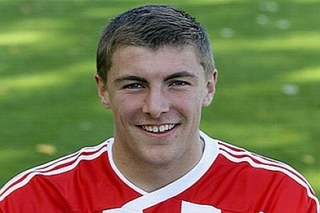 A promising 18-year-old prospect in the middle of his third loan spell away from Stoke-on-Trent, Ryan Brunt has been steadily gaining experience despite having yet to appear for Stoke's first team.
A transfer from Bristol City's youth squad in 2010, Brunt has been making the most of his latest loan job, this time with Tranmere Rovers of League One. He's started in nine games with a goal to his name, and has generally been a menace up front.
When Brunt's time as a transfer is done, he could fit in with the first team as an attacking option for the future. That he hasn't been called up for England is a bit worrying, but not every good English footballer gets that chance.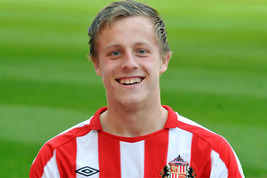 One of the better strikers in Sunderland's academy, Jordan Laidler is quietly making a name for himself.
Despite having his nose broken before the start of last year's youth campaign, he appeared in 25 games and scored 12 times. That year he made even more headway in the club hierarchy, scoring twice in 11 appearances.
The 19-year-old has been in form recently, contributing two goals in two minutes during Sunderland Reserves 5-1 win over Scunthorpe United. If this keeps up, Laidler and his pace could be well served for the first team.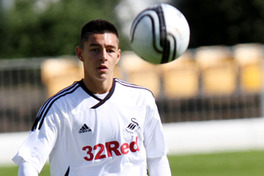 A valuable contributor to Wales' U-19 squad, striker James Loveridge hasn't gone unnoticed for Swansea's youth side either.
At 17-years-old, Loveridge has already bagged a handful of goals for Swansea's youth side, and has been effective as a striker or winger. He's got enough pace to excel at the next level, and has a nose for goal.
With the Swans currently in eighth place in the Premier League, there doesn't seem to be any danger of relegation. While it's unclear what kind of moves they can make over the summer for the first team, expect Loveridge to get a serious look should his positive form continue.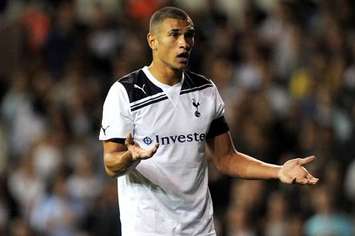 Yet to appear in the Spurs' first team, 20-year-old defender Steven Caulker has nonetheless been pegged as one for the future at White Hart Lane.
Currently plying his trade on loan at Swansea City, Caulker is one of the better young center backs in the Premiership. His marking and tackling are up to snuff, and he displays a level of maturity necessary to succeed in the center of defense.
Counting his stint with the Swans, Caulker has been on loan to three different English sides since 2009. He spent a year at Yeovil Town and Bristol City, scoring his first two senior goals with the latter club. On an international level, Caulker has multiple caps for the English U-19 and U-21 sides.
Despite his interest in extending the Swansea loan, Tottenham should have Caulker in their plans for the future. Due to his success in Wales, a promotion to the Spurs first team could be in the cards.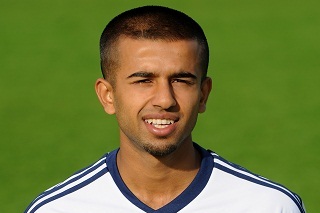 A prominent fixture in the reserve side, Adil Nabi should have a legitimate shot at the first team next year.
The 18-year-old striker has preformed well for club and country, making goal scoring a habit both for West Brom and England's U-17s. Most noteworthy was the way Nabi celebrated his first cap with the England U-17s: two goals in a minute during a 5-0 win over Finland.
Nabi signed a two-year deal with Albion last summer, indicating both parties are committed to his future.
Roy Hodgson has his Baggies firing on all cylinders as of late, leaving the relegation zone behind. A place for Nabi and his goal-scoring tendencies isn't out of the question.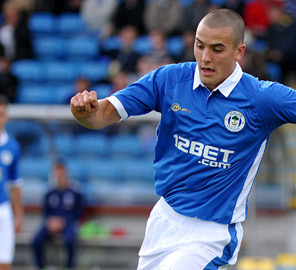 Signed earlier this week to his first professional contract, 18-year-old midfielder Tim Chow should be a prime piece of Wigan's future.
For a young man who was born and raised in Wigan, he didn't look too far away from home to pursue his dreams of professional football. Due to his club's likely relegation, Chow should have a decent shot at the first team come next year.
Primarily a central midfielder, Chow is a proven ball-winner with a knack for directing traffic. He's been a standout on the reserve side and should merit consideration next season, especially with obvious backing from the front office.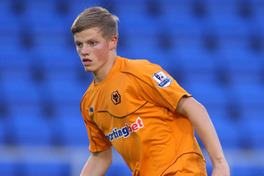 Having played for Northern Ireland at seven different levels, ranging from the U-16s to the top national team, it's a shock that 19-year-old Johnny Gorman hasn't played a minute of first team club football. Yet that's exactly what's happened.
Slotted primarily as a winger, Gorman has impressed many while playing for Wolves' academy team, earning the squad's player of year award for the 2010-2011 season. His decision-making was at a very advanced stage, and was always dangerous no matter where he lined up at the front.
Much like the case with Wigan, Wolves' impending relegation will give squad guys like Gorman a real chance to make the first team. With the team's well-documented offensive struggles, Gorman could be a real asset if he lives up to his international form.