NBA Lockout: Season Saved with Tentative Agreement, Games Set for Christmas Day
November 26, 2011
Patrick McDermott/Getty Images
After 149 days, the NBA and NBPA have reached a tentative agreement with a handshake deal to finally bring an end to the NBA lockout.
The process to avoid litigation and settle the NBA lockout through negotiation began with a secret meeting that took place earlier in the week on Tuesday. Talks continued the following day and resumed once again on Black Friday.
After a marathon 15-plus hour negotiating session, Ken Berger of CBS Sports was the first to break the news to the rest of the world that the NBA lockout was coming to an end.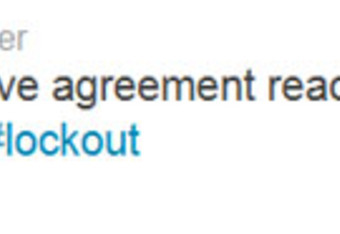 Training camps and free agency are set to begin simultaneously on Dec. 9.
Opening night is scheduled to begin on Christmas Day, and hoops-starved fans will be treated to a phenomenal triple-header to kick off the season—the Celtics will be playing the Knicks, the Heat will be rematching the Mavericks and the Bulls will be taking on the Lakers.
If all goes according to plan, the 2011-12 NBA season will span 66 games. Starting nearly two months after its originally scheduled start, only 16 games—roughly 20 percent of the season—will have been erased.
The past five months have been filled with plenty of threats, miscues, crushed hopes, false alarms and frustration—but all is nearly forgotten now that NBA lockout is on its last legs, and we can all look forward to getting our hoops fix.
While there are still plenty of steps that still need to be taken before everything is made official, optimism reigns supreme and most of the remaining hurdles appear to be more of a formality than anything else at this point.
The NBPA will have to reform, which should be a relatively quick and painless endeavor. Once reformed, Billy Hunter can present the proposed deal to the players for a vote to ratify the agreement.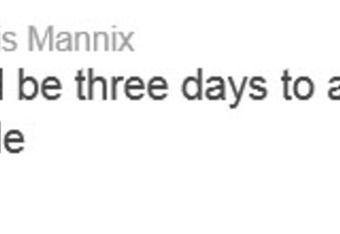 While there are sure to be a number of players who will vote against the proposed deal, a majority vote is expected to push the deal through.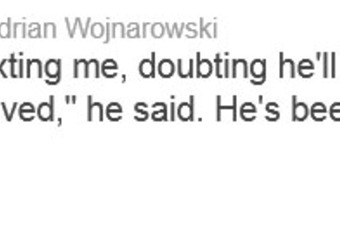 Stern also needs to present the deal to the Labor Relations Committee and Board of Governors in order for it to get approved, but both sides are widely expected to ratify the proposed deal. All the major issues have essentially been worked out, with only "B-List" issues remaining.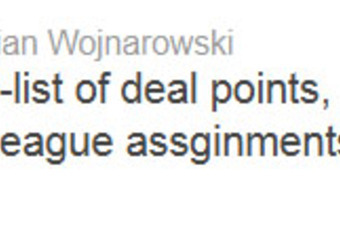 Chris Sheridan of sheridanhoops.com got his hands on some of the details in the proposal:
On the financial split, the players will receive between 49 and 51 percent of revenues, depending on annual growth. The players had complained prior to Saturday that the owners' previous offer effectively limited them to 50.2 percent of revenues, but the source said 51 percent was now reasonably achievable with robust growth.

Owners dropped their insistence on what would have been known as the Carmelo Anthony rule, preventing teams from executing extend-and-trade deals similar to the one that sent Anthony from the Denver Nuggets to the New York Knicks last season.

This means that if Dwight Howard, Deron Williams and Chris Paul want to leverage their way out of Orlando, New Jersey and New Orleans, they will still be eligible to sign four-year extensions with their current teams before being immediately traded elsewhere.

Teams above the salary cap will be able to offer four-year mid-level exception contracts to free agents each season. Previously, owners were asking that teams be limited to offering a four-year deal one year, a three-year deal the next, then four, then three, etc.

The rookie salary scale and veteran minimum salaries will stay the same as they were last season. Owners had been seeking 12 percent cuts.

Qualifying offers to restricted free agents will become "significantly" improved. The sides had already agreed to reduce the time for a team to match an offer to a restricted free agent from 7 days to 3.

A new $2.5 million exception will be available to teams that go below the salary cap, then use all of their cap room to sign free agents. Once they are back above the cap, they will be able to use the new exception instead of being limited to filling out their rosters with players on minimum contracts.

The prohibition on luxury tax-paying teams from executing sign-and-trade deals was loosened, although the freedom to execute those types of deals will still be limited.
Revenue sharing will be more robust than ever before. Big-market teams like the Knicks and Lakers will be expected to give more to smaller-market teams.
Also, teams that dip into luxury-tax territory will face much harsher penalties. Instead of paying a dollar-for-dollar tax, penalties may go as high as three or four times that much. The James Dolans and Jim Busses of the world will certainly think twice before reaching into their pocketbooks.
As a result of these changes, the spending gap should, in theory, shrink with owners also being forced to eventually spend 85-plus percent of the salary cap.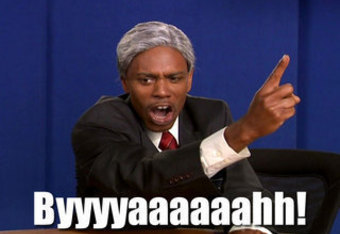 The agreement on the table is supposed to last a decade, but both sides can opt out after six years. While we may very well go through this whole charade again in 2018, we at least have NBA games on the horizon.
So, who's ready to draft their fantasy basketball team, see some rims get rocked and ankles get broken?
It's looking like a season. How u?