Texas A&M, the SEC and the Big 12 Start the Conference Realignment Rumba: Part 1
September 1, 2011
Late Wednesday morning, Texas A&M president R. Bowen Loftin sent a letter notifying the Big 12 that his school was leaving the Big 12 for "another" conference because it was "in the best interest of Texas A&M." 
This news came to most of us as the expected fulfillment of the whispers that had been kindling since January and prophesied the destruction of the Big 12. 
Just six days before this letter, Loftin had notified the conference of Texas A&M's intention to pursue "options pertaining to conference affiliation." 
The augury that touched off those whispers and led to A&M's departure was University of Texas President, Bill Powers announcing a joint venture with ESPN to create a Texas Athletic network.
For several months after Texas' belated New Year's resolution, the persistent whispers of a mutiny banked a fire of dissent within the Big 12 conference. 
Finally at the end of July, the whispers flared into fortissimo when Big 12 commissioner Dan Beebe admitted that an internal squabble among league members over the Longhorn Network was, and had been, in progress for some time.
In the weeks that followed Beebe's admission, Loftin tried hard to distract attention from the eventuality that Wednesday's herald had brought.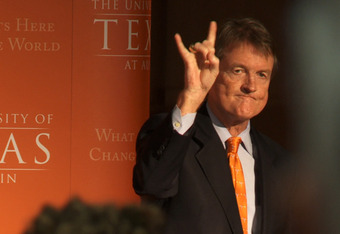 In a mid-August press briefing for the Big 12 media, he suggested that the financial and contractual consequences surrounding a move out of the Big 12 to another conference would be too prohibitive and carry legal ramifications (because of the Big 12/FOX broadcast contract) too far-reaching to make it feasible to go anywhere at this time. 
He added, "There is no bid, there has never been a bid to invite us into the SEC at any time in the past and, if it were to occur in the future, we would certainly want to evaluate that." 
Loftin's words came on the heels of the SEC presidents and chancellors who had voted two days before to "hold off" extending anyone an invitation stating their "satisfaction with the present 12 institutional alignment."
Loftin was fooling no one.  Earlier that very same day, he had been given "carte blanche" by his school's board of regents to take whatever actions he deemed necessary in terms of the university's conference affiliation. 
In addition, it had been reported that the outcome of the SEC's presidents and chancellors vote was predicated upon the fear of being held culpable in a potential legal suit, with the greatest threat coming from the possibility that FOX Sports could void the billion-dollar broadcast contract with the Big 12, due to a now "Aggie-less" conference.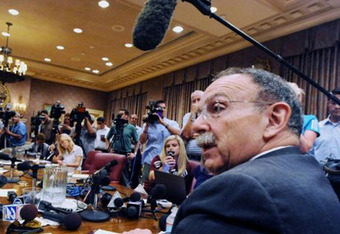 As a result, most observers felt that both Loftin and the SEC were being duplicitous on the issue.  Loftin's attempt to remove the SEC from a position of culpability resulted in increasing the expectation that SECession was only days ahead.
Indeed, the events of Wednesday have proven this.  However, most cannot imagine that Texas A&M would have announced their flight from the Big 12 without having definite clearance for a safe landing in a "specific BCS" conference. 
We understand that to avoid libelous behavior on behalf of the SEC, the engineered protocol must move forward with its calculated and deliberate gait. 
But, what now seems extremely dubious on the part of the SEC is, why they would have added a 13th football member and then begin a search for a suitable of school to balance their ranks? 
Certainly most find it highly unlikely that the SEC hasn't already lassoed a 14th and possibly a 15th and 16th member.
The first harbinger of this being the case may well have surfaced the day after Loftin's mid-August attempt to cloak the flight of A&M to the SEC, when Big East Commissioner John Marinatto said that he has been in constant contact with commissioners Dan Beebe and John Swofford of the Atlantic Coast Conference over shared concerns of conference realignment.
 Marinatto spoke to those concerns, "We can and must be mindful of everyone's best interests and be constructive and not destructive.  But we all realize we are competitive and we have different constituencies to serve." 
Swofford added, "...if we can find a more structured way to do business with each other, we need to try to find it.  In my opinion, further exploration would be healthy and beneficial for our profession."
The true "shared concern" of Marinatto and Swofford lies obfuscated under the words of their statements.  The true shared concerns are better illuminated by the answer to the Socratic question:  If A&M and the SEC move forward with their plans, where is the SEC's 14th member (and speculatively its 15th and 16th members) residing at the moment?
The SEC will renormalize primarily at the expense of the ACC, which in turn will replenish its membership with current Big East schools, while the Big 12's reported "aggressive" reload focus is unknown, beyond the fact that it will reload.
The only hard and fast fact at this time is: Texas A&M is leaving the Big 12.  It can be assumed they are headed to the SEC and that the SEC will find (or has found) at least a 14th member to complement A&M's presence in the conference.  There is little doubt that another round of realignment is upon us.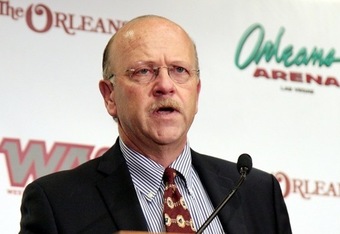 Beyond that, we are sailing in uncharted waters.  How prolific will it be?  How many conferences will be involved?  Will they stop at 14 or will they go to 16 and beyond...?
We all believe that the super-conference is where this will end up...eventually.  The unknown is the number of super-conferences.  But yet more questions remain. 
If this realignment is driven by chasing revenue, how are non-revenue generating sports going to afford travel, lodging and food costs with the potential of conference foes spread out across thousands of miles? 
How practical is it to create a conference with diverse fan cultures, spread over a vast geography, of schools with differing athletic focus and expect to consistently penetrate the TV markets of your conference network everywhere and at all times? 
How do you preserve rivalries (and gate receipts) and schedule fairly with so many schools in a conference? 
Carl Benson , the only commissioner who ever presided over a 16-team super-conference said, "I think 16 teams can work easily if there is geography and there is this homogeneous group of schools." 
Does he mean...like we used to have in the '60s?  Are they truly going to stabilize things this time or has meta-stability become the new stability in the world of college athletics until the money runs out? 
To be continued...