John Wall Unsure If He'll Play Next Season Amid Recovery from Achilles Injury
April 10, 2019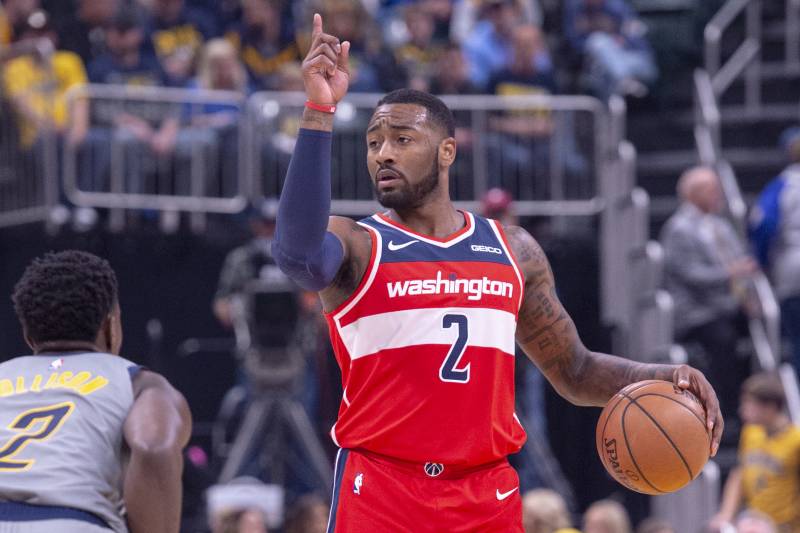 Doug McSchooler/Associated Press
Washington Wizards point guard John Wall, who had season-ending heel surgery in January before suffering a torn left Achilles tendon later in the month, isn't certain about his playing status for the 2019-20 season.
"I have no idea just yet," Wall told reporters. "[Playing next year is] my goal. ... That's my mindset, where I'm pushing toward. But whenever the doctors clear me and get to that point, then I will know."
Wall averaged 20.7 points, 8.7 assists and 3.6 rebounds in 32 games for the Wizards, who have endured their first losing season since 2012-13.
Everything that could go wrong did for the Wizards during a trying campaign. The team suffered a litany of injuries to some of its best players, including Wall, Dwight Howard and Markieff Morris. Washington also started the year in a 2-9 funk that included allowing 134 or more points to three separate teams.
In addition, Wall was fined for cursing at head coach Scott Brooks during a November practice, per Adrian Wojnarowski of ESPN.
That capped a period when the Wizards may have had more drama than nearly any other team in the league, to the point where John Gonzalez of The Ringer called them the "NBA's must-see soap opera."
At midseason, the team experienced a roster upheaval, with Otto Porter Jr., Kelly Oubre and Morris headed elsewhere.
Now the Wizards are stuck in a tough spot with their star player on the shelf for an undetermined amount of time. The team likely won't be blessed with a top draft pick barring significant lottery luck. They also have the fifth-most money committed against the 2020-21 salary cap, per HoopsHype, thereby limiting their ability to make moves in free agency.
Ultimately, the Wizards' immediate future looks bleak. At the very least, hopefully Wall can return back to the form that made him one of the game's most electric players this decade.