Blake Griffin Sued by Brynn Cameron for Palimony, Kendall Jenner Romance Cited
February 14, 2018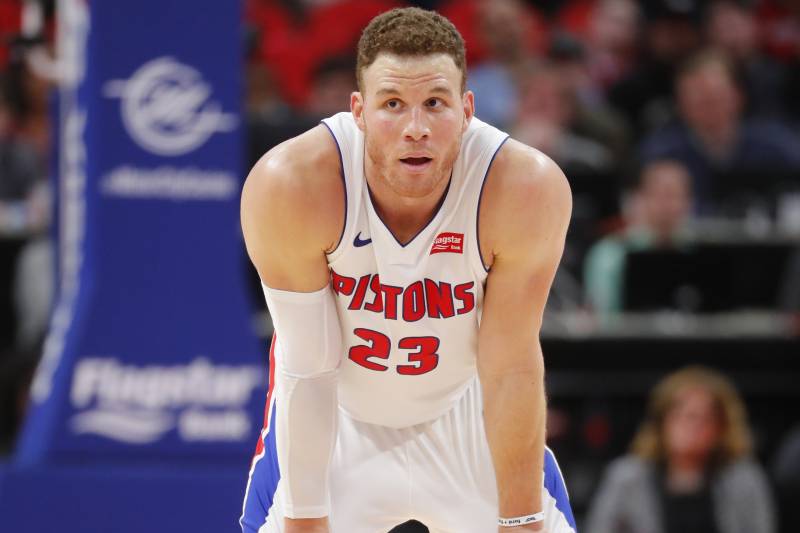 Paul Sancya/Associated Press
Detroit Pistons star Blake Griffin is being sued for palimony by his former girlfriend, Brynn Cameron.
Per TMZ Sports, Cameron's lawsuit states Griffin called off their wedding and left her after "cruelly embarrassing his family with his public fawning over Kendall Jenner."   
Griffin and Cameron have two children together and had been in a relationship "on and off for eight years."
Cameron's lawsuit says Griffin repeatedly promised to support her after convincing her to leave her job in sports marketing and an interior design business. 
Griffin signed a five-year contract extension worth $171.2 million with the Los Angeles Clippers last July. He was traded to the Pistons on Jan. 29. The 28-year-old is averaging 22.4 points and 7.9 rebounds per game this season.