WWE Opinion: Fair or Foul, Blaming CM Punk for WWE Raw Low Ratings
January 8, 2012
Ladies and gentlemen, it is that time again. 
We are in the most crucial stretch for the WWE in terms of attention gaining and its audience. The Road to WrestleMania has begun, and it has already hit a snag along the way.
There has been a plethora of talk lately surrounding the WWE Raw ratings and viewership. Since December ratings have been less than stellar, dropping as low as a 2.9.
Since CM Punk won the title at last year's Survivor Series, his reign is dominating the landscape and has become the talk of the town. Numerous fans have signaled Punk to be the new star and face of the WWE.
So it should be a given that with low ratings, the blame is laid on Punk's shoulders.
After all, the main event after the WWE Tables, Ladders, and Chairs pay-per-view featured Punk and other champions Daniel Bryan and Zack Ryder. And that main event was on a Raw that earned a year-record low rating of 2.67.
There has already been talk of yanking the title off of Punk and putting it back on John Cena or someone else in order to increase ratings.
However, is blaming CM Punk for recent ratings woes fair or foul?
I say, foul.
First of all, I've noticed people have treated the news of WWE's declining ratings as if it was a brand-new subject.
However, let's look at the several years and their yearly average television ratings.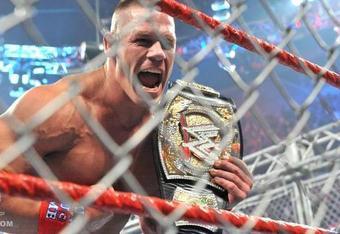 2007: 3.61
2008: 3.27
2009: 3.57
2010: 3.28
2011: 3.21
Notice something here?
Besides the year 2009, WWE has been suffering from an annual decrease in ratings these past few years.
There was even a larger drop off from 2009 to 2010. The latter year that mind you, witnessed the height of the PG Era and brought the focus on John Cena to full circle.
Which leads to me to say, it was naive for people to think that the decline of ratings wasn't going to catch up to the WWE sooner or later. Ratings have been on the downslide for several years now. From 2007 on WWE witnessed several Raws garner lower than a 3.0.
However, to hear people blame and put emphasis on Punk makes it sound like this just started to happen when Punk became champion, and it didn't.
In addition, another point is constantly made that Cena is more of a instant ratings draw than Punk. But this is quite far from the case.
While John Cena was champion last year spanning from the beginning of May all the way to the middle of July, Raw's rating dropped to its lowest all year at 2.4. Yes, you read that right. Raw's rating was at a 2.4 at one point.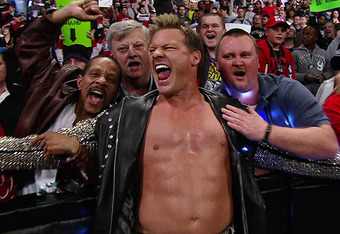 This proves that even when Cena was champion, he was not saved from the lingering problem that was Raw's viewership.
Not only that, but when the WWE yanked the title off Alberto Del Rio and put it back on Cena in order to pull a quick fix in ratings, the fix did not last long. The rating would drop below a 3.0 to 2.93 again.
And this brings up another point that the champion is not the end all, be all of viewership. Alberto Del Rio as champion didn't garner good enough ratings. John Cena even got low ratings during his WWE title reign.
See a pattern here?
If the WWE Champion was the ultimate and only key to garnering high ratings, then the WWE would not be reserved to bring back old Attitude Era stars such as Chris Jericho and The Rock in order to spike interests. Yes, I went there.
There's a reason why the WWE is even preserving Kane until the very last minutes of the show. It's to keep fans tuned in.
But if the problem isn't with the champion, then what is it then?
Quite frankly in order to keep fans tuned in, WWE Raw needs to have better consistency.
For instance concerning this past Monday: It makes NO sense to put a confusing Jericho return right next to a quick Divas match.
While the Divas match may have gotten a bit more time and attention, it still suffers from poor booking and time restraints that keep it from garnering interest.
Granted, the Divas segment for the last two weeks have seen some ratings gained, but it still suffers from being a low-rated division full of Barbie dolls.
It also makes no sense to randomly book a Daniel Bryan/Cody Rhodes matchup. A match between two Smackdown champions on Raw deserves a tad bit more build-up or at least some promos cut beforehand.
With these points taken into consideration, it's no wonder that the second hour, even with Jericho's return and Cena in the main event, still ended up losing millions of viewers. The second hour went from a 3.2 to a 3.02 even before Jericho's return segment.
In my honest opinion, WWE Raw has been suffering from a consistency problem, which if it not solved, will spell out more problems than solutions.
For once, I would love to see a Raw that is booked good throughout the whole two hours. A Raw that I would never want to miss a minute of.
Focusing on bits and pieces and hoping that keeps fans interested is not the route to go when you are building up the overall product.
Whether it's Alberto Del Rio, Cena or Punk holding the WWE championship, there needs to be a Raw that is worth watching every minute. At least CM Punk is giving fans something new to work with.
Now it's time for the writers and bookers to give us something consistent to work with.
Sources for ratings numbers:
Thank you for reading! Comment, like, retweet. Anything would be appreciated in order to spread the word on this article!
Follow me @ItsSocrates
Also check out my other articles in my profile! If you are an old or new wrestling fan, definitely check out my series analyzing the WWE after the Attitude Era.You can find the new installment here.If you have any article ideas or suggestion, feel free to contact!