Anthony Davis Hopes DeMarcus Cousins Will Return to Pelicans in Free Agency
November 1, 2018
Noah Graham/Getty Images
Golden State Warriors center DeMarcus Cousins will be a free agent after the 2018-19 season, and his former teammate in New Orleans, Anthony Davis, would like to rejoin forces with him. 
"He will be a free agent next year. Hopefully, down the line we can reconnect," Davis told Marc J. Spears of The Undefeated on Wednesday night.
Spears also reported that "Cousins is aware of Davis' interest in him re-signing with New Orleans."
Pelicans head coach Alvin Gentry spoke highly of Cousins as well.
"I think the world of him," Gentry said. "I think he is the best player at his position in the league."
Cousins appeared in 65 games for the Pelicans between the 2016-17 and 2017-18 seasons, averaging 25.0 points, 12.7 rebounds, 5.0 assists, 1.6 steals and 1.5 blocks per game. His season was cut short last year after he ruptured his Achilles in January, though the Pelicans acquired Nikola Mirotic in early February and caught fire late, going 20-8 down the stretch. 
The Pelicans chose not to re-sign Cousins over the summer, but Davis suspected things might have ended differently had the injury never occurred.
"Of course, it was a s--tty situation," Davis said. "But I felt like we had something going. I think if he would have played in the playoff series against the Warriors it would be different."
Signing Cousins would require sacrifices elsewhere on the roster, however, and likely would mean the Pelicans couldn't re-sign Mirotic and Julius Randle. Mirotic has been excellent paired with Davis, averaging 23.1 PPG and 9.9 RPG this year, while Randle has provided 16.7 PPG and 7.9 RPG.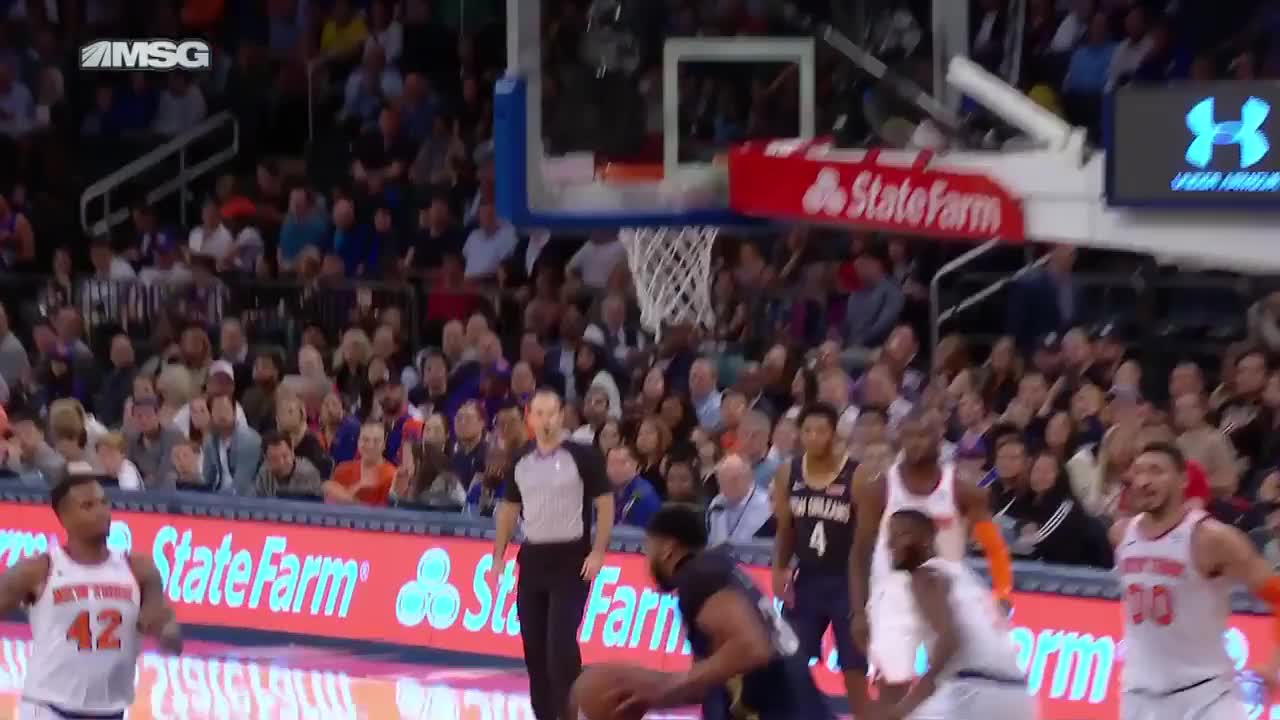 Individually, neither can offer the overall impact of a healthy Cousins. But each has jelled with the Pelicans nicely and perhaps either one is a more natural fit next to Davis. 
Of course, everything in New Orleans revolves around Davis, and if he wants Cousins back on the roster, the Pelicans would be wise to explore that avenue this summer. As for his own future, he maintained his commitment to New Orleans, at least through his current contract.
"I got two years to '20-'21. I'm here and whatever happens after that happens," Davis told Spears. "For me, right now it is about being the most dominant player in the league and helping this team win. You hear all the rumors. You hear all the talk. But it's not coming from me. I'm here to be a Pelican, help this team move forward and help this team win a championship."