Kyrie Irving Apologizes for Saying Earth Is Flat: 'I'm a Smart-Ass Individual'
October 1, 2018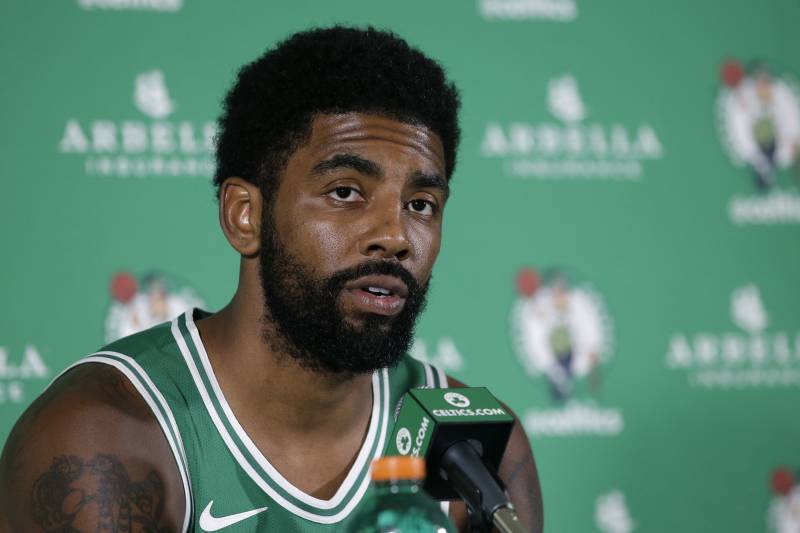 Steven Senne/Associated Press
Boston Celtics star Kyrie Irving apologized for his flat-earther period, explaining it was part of a time when he was embracing conspiracy theories.
Speaking at the Forbes Under 30 Summit, Irving said he's a "smart-ass individual" and regrets being so outspoken regarding the assertion the earth is in fact flat.
Irving went on to discuss life after basketball and how he may embrace a lifestyle completely different to the one he currently enjoys.
"I don't know if you guys will see me," he said, per the Boston Globe's Nicole Yang. "I'll probably be in 800 acres in Texas in the middle of nowhere. Off the grid in a self-sustaining community, just living with no power. Like this is fun and all, but technology is just killing me, man."
Irving already has $74 million in career earnings from his NBA contracts, and he stands to make a ton of money next summer should he opt out of his current five-year, $94 million contract. He'll have more than enough money to live comfortably off the grid for the rest of his life if he so chooses.
Maybe Irving can get some pointers from Hall of Fame head coach Don Nelson on how to really enjoy the post-retirement lifestyle.
At least the five-time All-Star acknowledged both the folly of his flat-earth comments and how he lent further credence to the conspiracy theory by virtue of his status as a star athlete. It's all well and good to make light of Irving's willingness to embrace the flat-earth lifestyle, but it's less fun when you contemplate the real-world impact of him openly questioning verifiable facts.