Marshawn Lynch to Raiders Deadline Reportedly May Be 2017 NFL Draft
April 18, 2017
Ronald C. Modra/Sports Imagery/Getty Images
The Oakland Raiders may opt to fill their void at running back in the 2017 NFL draft if a Marshawn Lynch trade isn't reached with the Seattle Seahawks before the offseason event, which kicks off April 27.
Kevin Patra of NFL.com passed along an update on the situation from the NFL Network's Ian Rapoport, who confirmed on Good Morning Football there's no trade or contract currently in place:
Right now, there's no agreement between Marshawn Lynch and the Oakland Raiders, and the real deadline here—they hoped to have it done by yesterday when offseason conditioning started, didn't happen—the real deadline here is the draft. Because it is possible that the Raiders get on the clock Thursday night or Friday, and say 'Alright, we're going to take this running back. He has a value here for us. We're just going to take the leap.' And once they take a running back, it probably will close the door on Marshawn Lynch.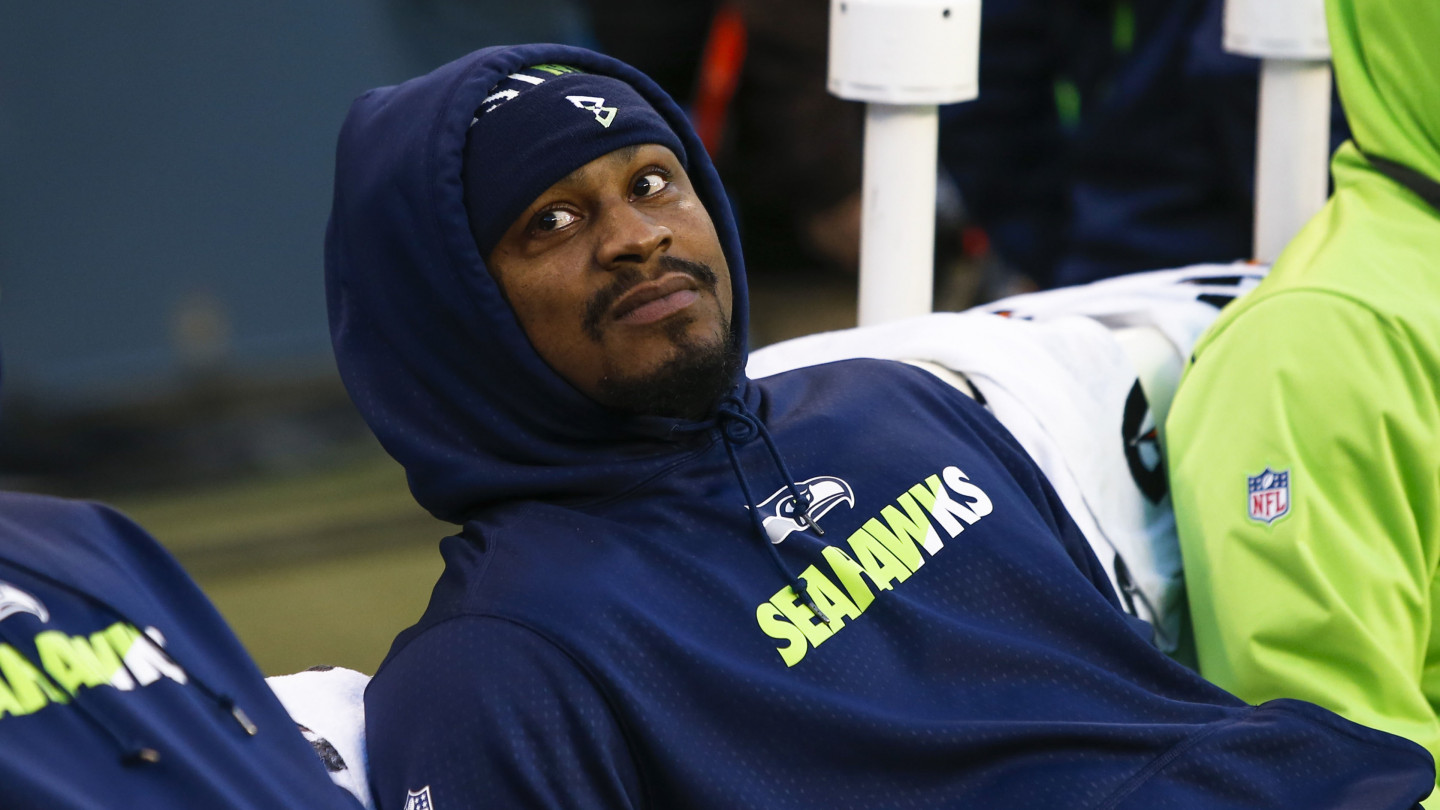 OBJ's Trade to Cleveland Has the Browns Hyped

Le'Veon's Power Move Pays Off After Signing Massive Deal with Jets

Friends to Foes, Ex-UGA Teammates Meet in Super Bowl

Cooks Gave a Super Gift to This Rams Employee

Mahomes Loves Ketchup as Much as Torching Defenses

Bears Hoping to Ride Club Dub to the Super Bowl

The Worst Fantasy Football Punishments for Last Place

NFL Players Bring Soccer Traditions to the NFL

JuJu Is a Man of the People

Bills Superfan 'Pancho Billa' Continues to Inspire

Happy 26th Birthday to OBJ 🎉

Mahomes Is 'Showtime' Off the Field Too

Thielen's Ride from Underdog to Record-Breaking WR

Shanahan and His Son Carter Are Hyped for Carter V

Browns Winning Off the Field with Community Service

Conner's Journey from Beating Cancer to Starting RB

Does Donovan McNabb Deserve Your 2019 Pro Football Hall of Fame Vote?

B/R Fantasy Expert Matt Camp Gives His Picks for Keep or Release After Week 2

Does Hines Ward Deserve Your 2019 Pro Football Hall of Fame Vote?

Shaquem Griffin Starting for Seahawks in Week 1
Lynch caused a stir last week after making a vague post on social media amid speculation he was close to reaching a deal with the Raiders, which would open the door for a trade with the Seahawks:
The 30-year-old Oakland native sat out the 2016 season as part of a planned retirement. Rumors have popped up in recent weeks suggesting he could play again if the opportunity to join his hometown team becomes available.
Michael Silver of the NFL Network reported last week he'd come to terms with the Raiders, but that's never been confirmed as questions linger about whether a trade can get worked out.
One way or another Oakland needs to add a power rusher before the 2017 season. Getting one through the draft would likely be the cheaper option, at least in the short term.
Leonard Fournette of LSU fits the mold perfectly, but there's virtually no chance he'll be available when the Raiders go on the clock at No. 24 in Round 1. Oklahoma's Samaje Perine and Texas' D'Onta Foreman are a couple of options who should be available in the middle rounds.
Ultimately, Lynch to the Raiders still feels like the most probable outcome, but time might be running out to make a deal with the draft just over a week away.
For more news, rumors and related stories about Marshawn Lynch, the Oakland Raiders and the National Football League, check out the NFL and Raiders streams on Bleacher Report's app.