Dani Alves Shows No Signs of Slowing Down After Equalling Pele's Landmark
December 21, 2015
Shuji Kajiyama/Associated Press
Dani Alves continues to blow away the cobwebs with Barcelona.
Despite his advancing years, the 32-year-old is still very much an integral part of Barcelona's particular way of working, and with another Club World Cup win in his pocket, he has equalled football legend Pele as the Brazilian to have won the most official trophies in the sport.
The triumph in Japan gave Alves the 29th piece of silverware of a storied career, and no one would begrudge him the achievement.
For all of the histrionics that sometimes overshadow his performances, what you see is what you get with Dani Alves.
He's a player who will always give 100 percent no matter the opposition and who says it as he sees it off of the pitch, as one journalist from Marca found out at a recent press conference.
It appears everything that Alves does is from the heart. It might not be an attitude that appeals to all in these politically correct times, but it's evident supporters and team-mates alike admire him for it.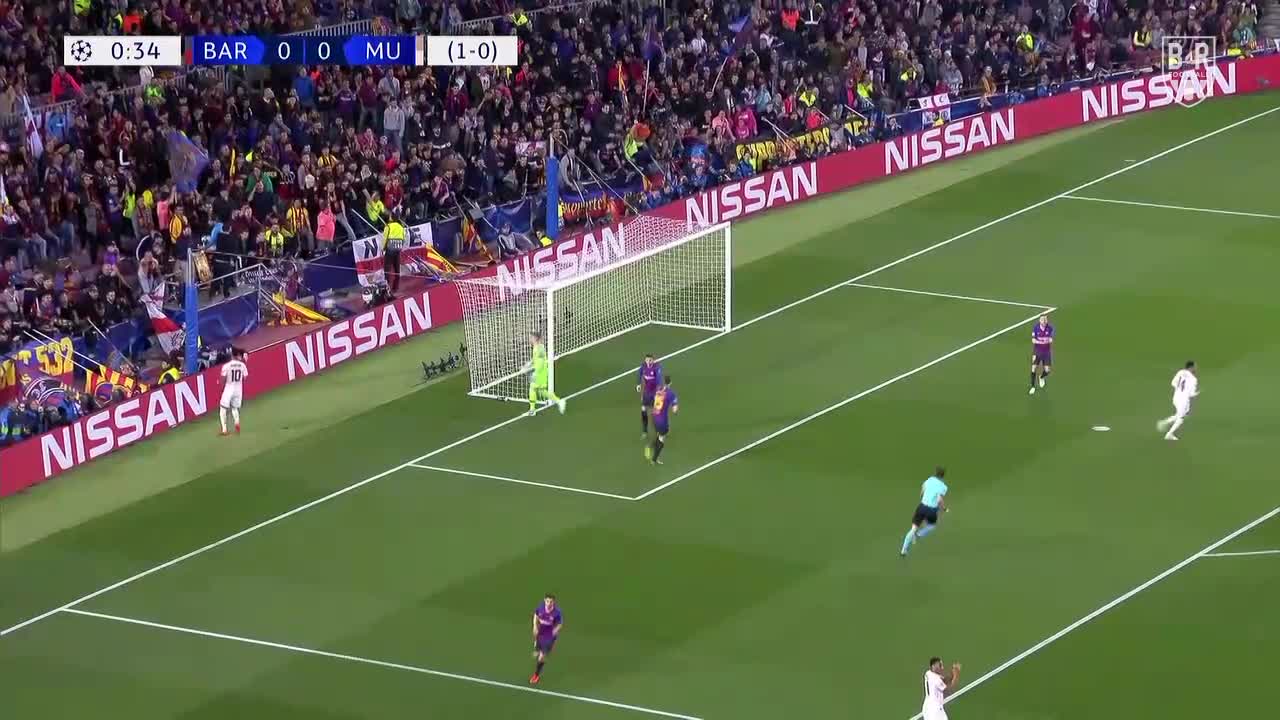 Who could forget the tears at the treble celebrations earlier in 2015? Genuine and heartfelt.
On the pitch, there is one particular stat that elevates the elder statesman above all of his contemporaries—even beyond the great Xavi Hernandez.
No Barca player has assisted Lionel Messi more than the Brazilian.
That's due in no small part to the energy and verve that underscores Alves' forays down the right channel. Such dynamic interplay often sees him in the final third of the pitch more than in his own half.
Indeed, like Cafu and Roberto Carlos, Alves is the consummate Brazilian full-back in the truest sense.
Alves lives for winning. Second best will never be good enough, and even at 32, one senses the Brazilian has a thirst to keep learning and improving.
He has played a full part in two treble winning sides, and who's to say a third isn't on the cards in the foreseeable future?
One thing is almost certain: Summer signing Aleix Vidal, who can finally make his Barca debut at the start of 2016, will have a fight on his hands.
David Ramos/Getty Images
Vidal won't have put pen to paper expecting to sit on the bench any longer than was absolutely necessary, but how can Luis Enrique even consider dropping Alves on current form?
It's a conundrum the manager probably wishes he could have squad-wide—genuine competition for every available position.
Perhaps it's been the knowledge that Vidal will soon be after his shirt that has seen Alves up his game to another level.
After all, there's nothing like the threat of some time on the sidelines to see a player produce his best work.
Looking ahead to the remainder of the season, it's hard to imagine a Barca team without Alves in it.
The Catalans were dealt a stroke of luck at the weekend, with Malaga taking three points against Atletico Madrid.
It left Barca top of the pile with a game in hand and with all of their toughest away fixtures already played with the exception of Villarreal.
FABRICE COFFRINI/Getty Images
Arguably, the way Barca are playing at this point, they'll take some stopping domestically if not in Europe.
In May, we might therefore be looking at the outright holder of the Brazilian record for trophies won.
Not Pele, Romario, Rivaldo or Ronaldinho. But Dani Alves. A full-back.
Let that sink in for a moment.
The next time someone wants to dismiss him as nothing more than a clown with no respect for tactical variation and the like, ask them to take a look at his trophy cabinet.