NHL Offseason: 6 Teams That Must Make a Splash in Free Agency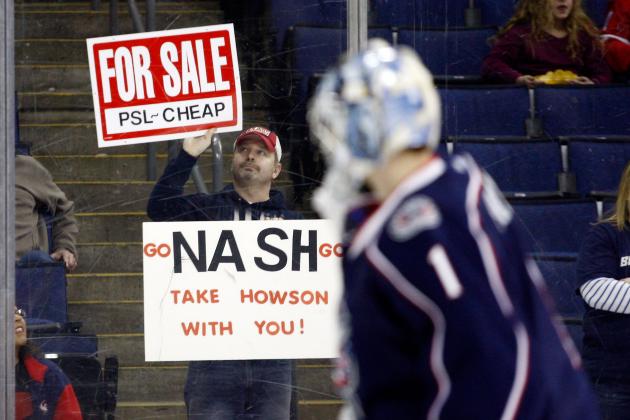 John Grieshop/Getty Images

One day before the NHL Entry Draft, we are about to embark on one of the most exciting stretches in the game of hockey.
While some major deals are expected to go down tomorrow, we can also look forward to free agency, which commences in just 10 days.
Each and every GM will be listening to offers and keeping their eyes and ears open for available assets.
Some GMs, however, absolutely must make a splash this summer. Their team's success and their jobs depend on it.
Read on to find out which GMs have everything riding on the line this offseason.
Begin Slideshow

»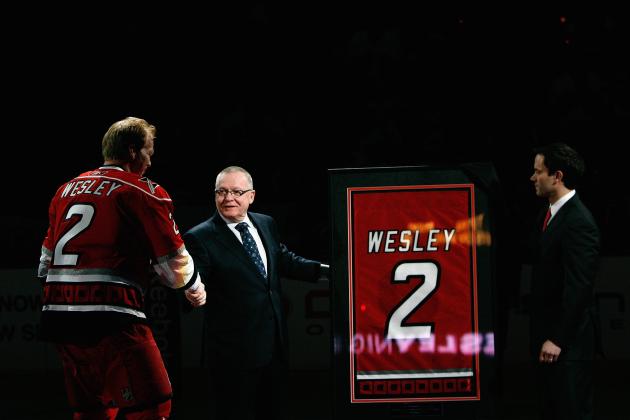 Kevin C. Cox/Getty Images

Carolina falls sixth on this list because they definitely need to add one or two offensive pieces to become a contender.
They remain strong defensively, but are lacking something up front.
According to reports from the Toronto Sun, the Canes will be gunning hard for Jordan Staal, who turned down a 10-year extension with the Pittsburgh Penguins today.
This pickup, whether through a trade or a free-agency signing, will not only reunite Jordan with his brother Eric, but would address Carolina's offensive holes and once again make them a dangerous contender.
Picking up that piece is essential.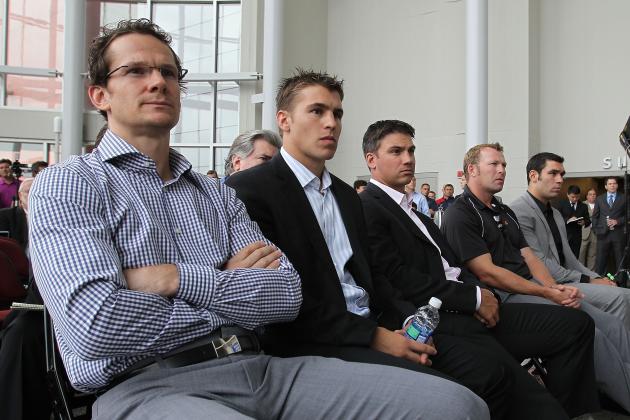 Bruce Bennett/Getty Images

The New Jersey Devils fall fifth on this list, but it's important to note that this placement is contingent on one or two things.
If Zach Parise does not re-sign in New Jersey, Lamoriello will have a huge gap to fill, and those types of players are hard to find. If he does return, Lamoriello will have more breathing room, but his job still won't be done.
There is also a question mark regarding the future of Martin Brodeur. The recent playoff run was sufficient evidence that he still has what it takes, but the three-time Stanley Cup champion turned 40 this year.
Whether he returns or not, Lou must be thinking of who will take the torch when Brodeur finally walks away from the game.
A lot of goaltenders have been signed already, leaving minimal options for outside additions.
Don't be surprised if the Devils make a play for Jonathan Bernier once the Parise matter has been dealt with.
If both these players do return for next season, then the Devils do not need to be on this list.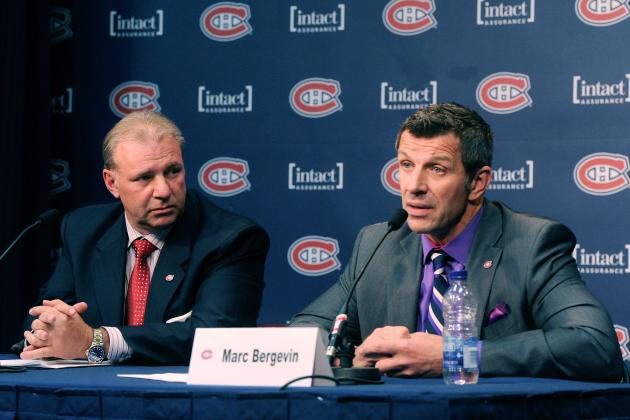 Richard Wolowicz/Getty Images

The Montreal Canadiens' three top-paid players (Scott Gomez, Andrei Markov and Brian Gionta) combined for 10 goals last season (mind you, Markov and Gionta missed considerable time with injuries).
Need I say more?
The team clearly has problems.
The third overall pick in tomorrow's Entry Draft helps, but more needs to be done.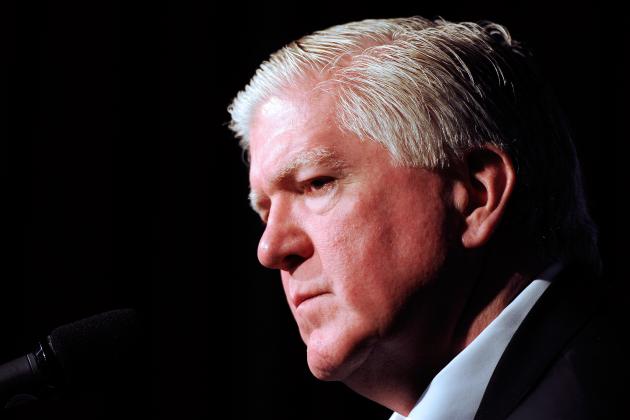 Richard Wolowicz/Getty Images

Toronto was home to the biggest collapse in the NHL last season. It finally looked like the playoff drought was set to end, but they ended up finishing 26th in the entire league in points.
Going into the summer, the Leafs are in need of a top-line center and a starting goaltender.
It is likely that one of these (most likely goaltending as the Vancouver Sun reports Toronto is in on Luongo) will be addressed tomorrow, while the other will be addressed through free agency.
If the Maple Leafs don't make the playoffs next year, I can almost guarantee you that Brian Burke will not be the general manager one year from today.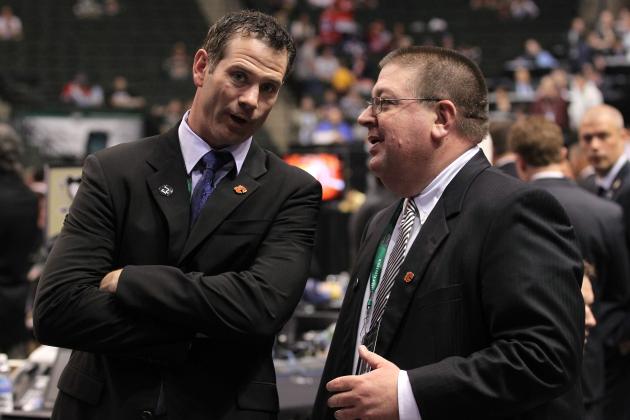 Bruce Bennett/Getty Images

I honestly don't know what world Jay Feaster is living in.
The team is aging, and he continually hangs onto his assets with hopes of making the playoffs. As a result, the Flames finish in the worst possible spot: without a top draft pick or a postseason appearance.
If he continues to deny the inevitable rebuilding of the team, which would require selling off Jarome Iginla and Mikka Kiprusoff, he must make a splash in free agency.
As mentioned, however, trading the big-name players should be the first step.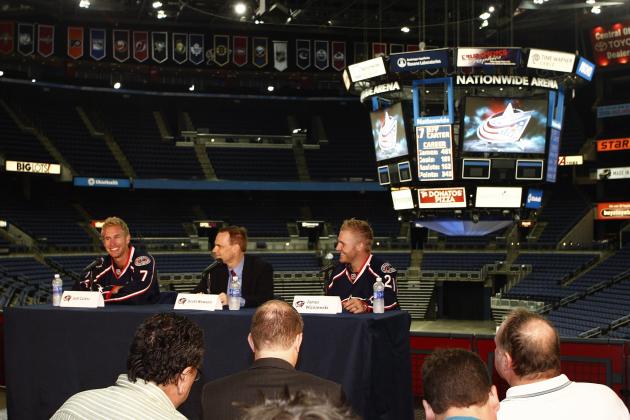 John Grieshop/Getty Images

Scott Howson and the Columbus Blue Jackets were big players last summer, picking up James Wisniewski, Vinny Prospal and Jeff Carter, leading to long-awaited high expectations from the team.
The high expectations quickly fizzled into utter failure, so much so that it drove Jeff Carter out.
Rick Nash will be following Carter out of Ohio, as he's almost a lock to be moved either tomorrow or through free agency.
It would be an understatement to say that the worst team in the league, who's about to lose their franchise star, will need to make a splash in free agency this summer.