5 NFL Free Agents That the Seattle Seahawks Are Most Likely to Sign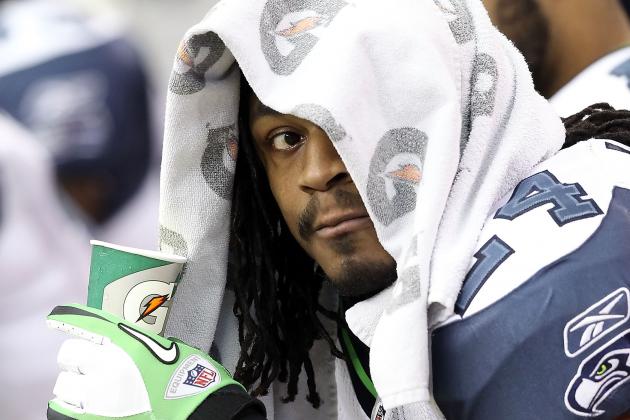 Christian Petersen/Getty Images

Tis the season, football fans...
Free agency is almost here, and unlike last year, there will be a little more time for both teams and players to weigh their options before making any deals/commitments. Yet at the same time, one should expect this period to still be a fast and furious display of spending by a number of teams throughout the league.
For the Seattle Seahawks, one has to wonder whether they will once again join in the fun after last season's splurge on Pro Bowl pass catchers Sidney Rice and Zach Miller, in addition to picking up quarterback Tarvaris Jackson and offensive guard Robert Gallery.
Could the 'Hawks make a serious run towards the postseason by adding another handful of free agents this offseason?
So far, the Seahawks have already begun taking care of business from top to bottom on the offensive side of the ball with the signings of running back Marshawn Lynch, kicker Steven Hauschka and offensive lineman Breno Giacomini, but what does the future hold for a team potentially on the cusp of something greater?
Read on to find out about five free agents the 'Hawks will likely sign.
Begin Slideshow

»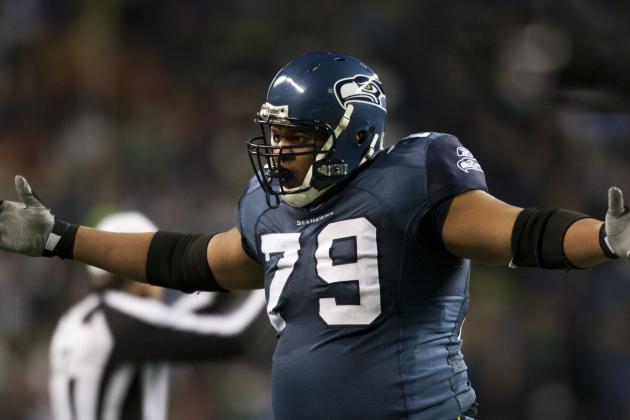 Jay Drowns/Getty Images

OK, so this isn't shocking, but right now it would seem that there is a huge gap between what Bryant is looking for and what the 'Hawks front office is willing to offer.
Both sides are going to play it cool and even perhaps hint at looking elsewhere, but before long, I think this deal gets done as it serves everyone's best interests.
Seattle and Bryant are a perfect match as he's has proven himself to be one of the biggest fixtures of a defense on the verge of being one of the league's best.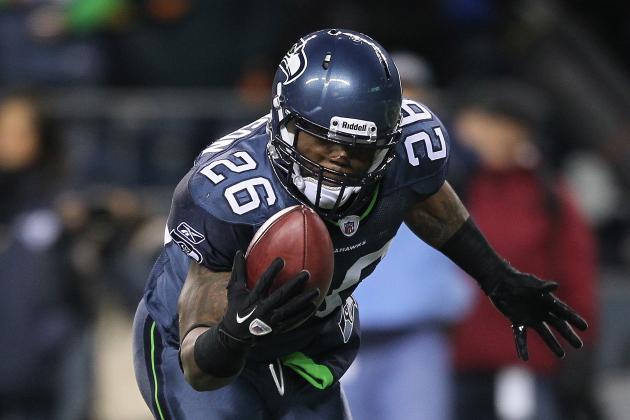 Otto Greule Jr/Getty Images

Not a sexy choice, but an important one the 'Hawks should come around to making provided all parties play fair.
There aren't a ton of options available at fullback in this free agent class, and the Pro Bowl nod will certainly garner some attention from other teams.
Still, I think 'Hawks braintrust see Robinson in a similar light to Red Bryant as a key cog that fits well in the general scheme of things going on in Seattle that deserves a raise, but not someone they necessarily need to break the bank for.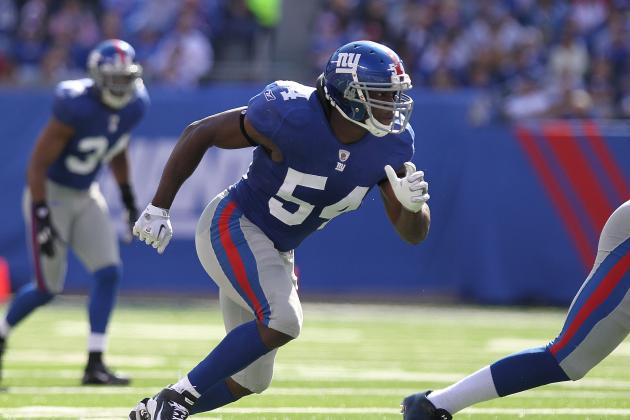 Nick Laham/Getty Images

Coming off an injury to his ACL at the start of last season, Goff is a bit of a risk.
Unfortunately, it's become a bit of an understatement to say that the 'Hawks are currently thin at linebacker when considering the prohibitive price tag of David Hawthorne and the potential personal issues of Leroy Hill.
Given this gaping hole, shouldn't the team pursue someone like Curtis Lofton?
What about drafting someone?
All fair points, but Goff becomes an intriguing option for the Seahawks because he should be far more affordable and still has a lot to prove. Let's remember that Goff came to the Giants as a fifth-round pick in 2008 who fought his way into the starting role by his third season in New York in 2010.
Having lost that opportunity due to injury last year should only motivate Goff that much more and, with that, would seem like the kind of guy head coach Pete Carroll would want to add to his defense. Goff may not be flashy, but he has the hustle and drive that could make him a solid fit for the Seahawks in 2012.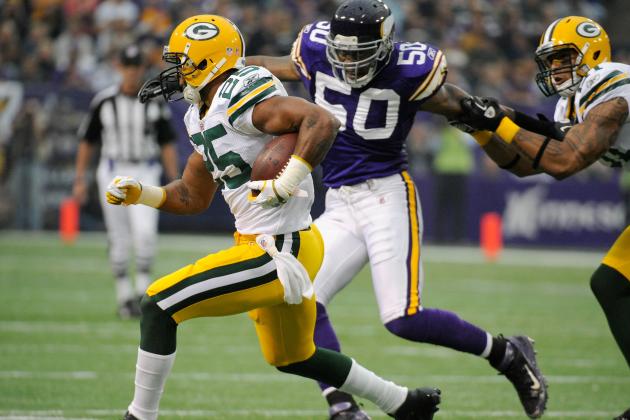 Hannah Foslien/Getty Images

Much like Jonathan Goff, Erin Henderson is a man with something to prove.
Young, fast and perhaps affordable?
After playing in the shadows of older brother E.J. Henderson in Minnesota, it's time the younger Henderson gets paid. If the Vikings drop the ball here, don't be shocked if the 'Hawks swoop in and make him a deal he can't refuse.
In what would be a potential high-risk, high-reward move by general manager John Schneider and head coach Pete Carroll, the Seahawks could quickly rebuild their depleted linebacking corps by pairing incumbent starter KJ Wright with the acquisitions of Henderson and Goff and a potential late-round draft pick to help round out the unit.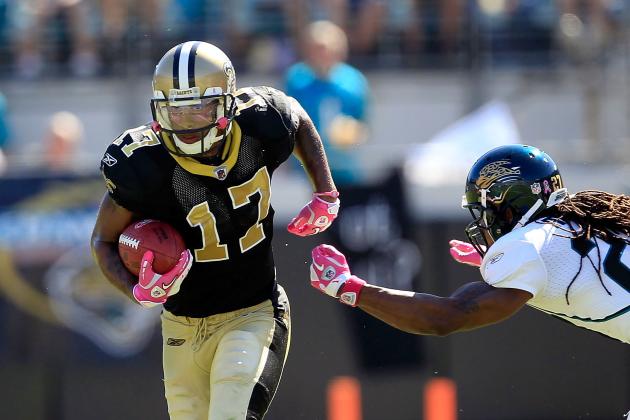 Sam Greenwood/Getty Images

Meachem is an enigma of sorts.
The kind of player who for years would be picked up one week in fantasy football off waivers following a breakout performance, only to be dropped en masse the next week following yet another disappearing act.
In the real world, for the 'Hawks the question remains whether the receiving crew is for real?
Can Sidney Rice stay healthy?
Will Doug Baldwin continue to grow?
Which Mike Williams will show up in 2012?
Is Golden Tate really any good?
And to think we haven't even discussed Ben Obomanu, Deon Butler or Ricardo Lockette...
Essentially the Seahawks need someone else to come in and play receiver.
Meachem may not be on the top of any fans' list, but he could very well be on the 'Hawks radar as a means of helping provide insurance for a position the team needs to improve with quality over quantity.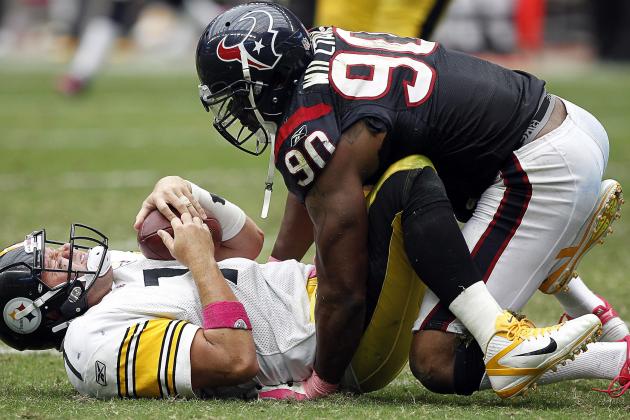 Bob Levey/Getty Images

Remember when everyone thought drafting Williams first overall in 2006 was ridiculous?
Well, it might be just as crazy to think the Seahawks will break the bank for him in 2012.
Fellow Seahawks Featured Columnist Darrin Pike in his writeup on this topic a little while back did a great job of outlining the projected cost of inking Williams at six years, $1 billion.
Which would be even funnier if there wasn't a small shred of truth in it...
Can the 'Hawks (Paul Allen) really afford $15 million per season for this generation's Reggie White?
Technically they could, but will they be able to make that happen?
I have my doubts, hence the list of players you've just clicked through.
Players that fit within something larger than one man with a giant contract, but no one that casual fans would recognize or salivate over.
Players that don't immediately address the two major/burning issues (quarterback and pass rushing) that will hold this team back from making any significant leaps forward next season.
These are the players the 'Hawks are most likely to sign. Granted the names may change and the prices may vary, but in essence the thinking should hold true.
Is it the wrong approach? Not necessarily, but what Pete Carroll and John Schneider are doing will require some patience and a little bit of faith.
Let's hope they get it right with plenty of time to spare...