Suarez and Evra: A Principled Row over Racism or Petty Partisan Opportunism?
November 16, 2011
Clive Brunskill/Getty Images
The English FA have charged Luis Suarez with verbally abusing Patrice Evra, possibly on ethnic and racial grounds.
As the news broke, out poured the propagandists from the red halves of both Manchester and Liverpool respectively. Cue the hyperbolic cries for a lifetime ban to be placed upon the Uruguayan and grand conspiracy theories involving a certain Scottish overlord hanging over Lancaster Gate.
Beyond such suggestions of Sir Alex eking control of English football like some David Icke reptile fantasy (Perhaps his rhythmic chewing of gum emits some high frequency pulse that summons beach balls to torment Pepe Reina?), the venom and bile spewed by both sets of fans has been shameful.
Rather than focusing on the issue at hand—a serious accusation of racism—heads were turned to the trivial and petty. It became Suarez versus Evra, which in turn regressed into Liverpool versus United.
As bitter rivalry abolished reason, minds shut themselves off from anything other than the pre-accepted arguments of their fan fellowship creed. 
Liverpool supporters soon tried to "prove" Patrice Evra's unreliability as a witness. To them, he is a liar with a track record that backs their assertions.
Meanwhile, Manchester United fans quickly confirmed to themselves that Luis Suarez was guilty, not only of racial slurs and goading, but also of being a second-rate human being: calculating, cynical, vicious and deeply unpleasant. 
Facts, evidence and due process are no longer required when emotive mob mentalities and twisted faiths inform a "debate." In fact, it appears nothing is off limits.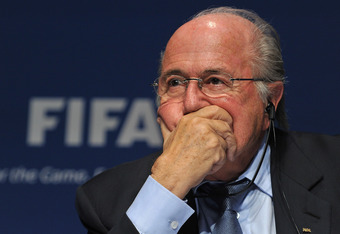 Harold Cunningham/Getty Images
Over the past week, certain Liverpool fans have taken to hashtagging their tweets in "support" of their South American striker.
Soon, the likes of #justiceforSuarez and #justice4luis were appearing alongside the unquestionably honorable tag #jft96, which stands for "Justice for the 96."
Their hastags even trended, albeit briefly.
Bridging a gap in your logic by attempting to stir up sympathy from a tragedy such as Hillsborough, especially when the search for truth and justice for its victims is so close, is gross to the extreme.
Such behaviour transcends the current issues, delving toward the tasteless barbarism of Heysel chants, airplane gestures and Galatasaray references at Elland Road. That is a far bigger topic worthy of its own blog or seven.
Away from the fans, the attitude displayed by Kenny Dalglish has been disappointing. Whilst it is true that crying wolf, rape or racist is a very serious issue in itself, is it really appropriate to accuse someone who is, before the facts are established, a potential victim of racist abuse of lying?
That Liverpool's manager also hinted toward Patrice Evra's non-existant previous form was highly objectionable, building up an early wave of character assassinations and baseless hearsay.
Now that the FA have charged Suarez, who is innocent until proven otherwise, hopefully logic, reason and the facts will win the day, and deliver the appropriate justice upon the guilty party.