Russell Westbrook Trade Rumors: Rockets Pinpointed for James Harden Reunion
July 7, 2019
Michael Wyke/Associated Press
Could Russell Westbrook and James Harden be reunited? 
According to Sam Amick and Brett Dawson of The Athletic, a Westbrook trade to the Houston Rockets is a possibility in the wake of Paul George's shocking move to the Los Angeles Clippers:
"Rival executives have also pinpointed the Houston Rockets as a likely suitor, which would come as no surprise considering the way general manager Daryl Morey has prioritized the pursuit of stars during his entire career (not to mention the possible reunion between Westbrook and his old Thunder teammate James Harden).
"The notion of Westbrook sharing the floor with two other ball-dominant guards is unorthodox, to say the least, but Morey has long held the belief that landing as many elite players as possible is the path to championship glory."
That follows a report from Adrian Wojnarowski of ESPN on Saturday, who wrote that Westbrook has been "engaged with Thunder general manager Sam Presti about the next steps of Westbrook's career, including the possibility of a trade before the start of next season."
Woj continued:
"The Thunder could rework the roster to try to remain competitive around Westbrook and Steven Adams, although that scenario is unlikely. Operating well over the salary cap with a projected salary tax payment of $43 million with the existing roster, the Thunder were in cost-cutting mode before George's trade and will only accelerate on that front now."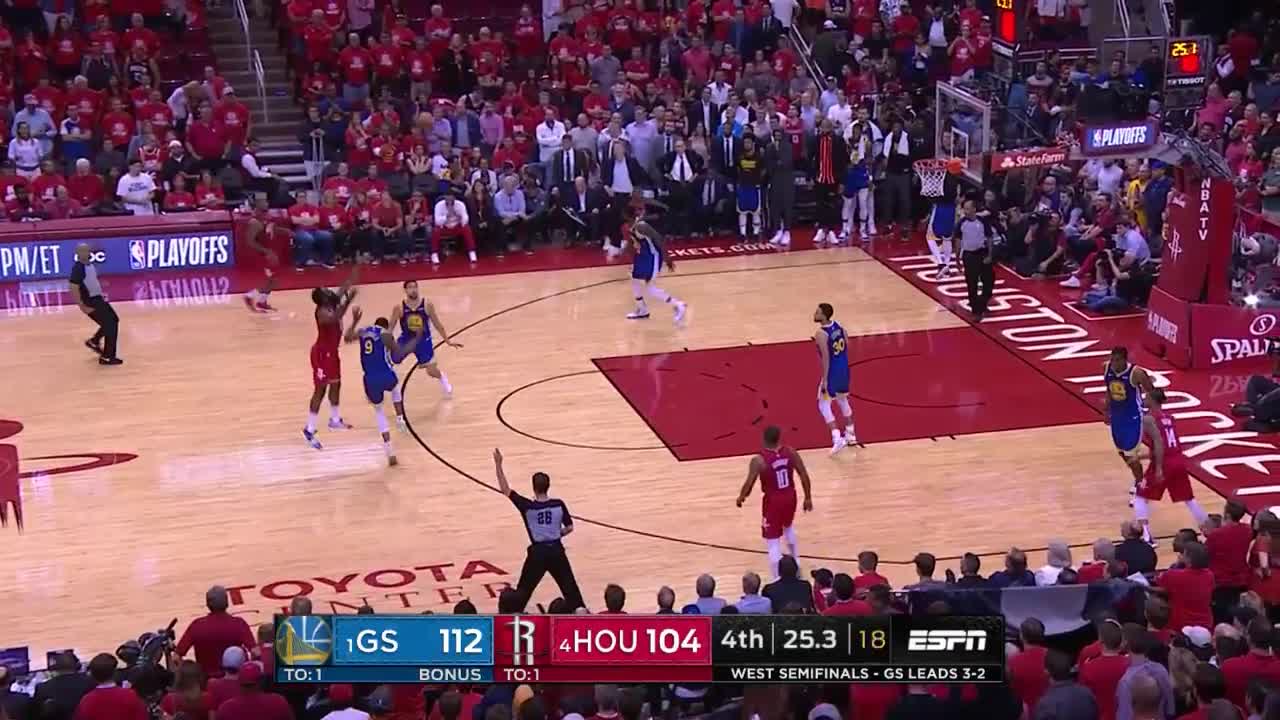 If the Rockets are indeed interested in Westbrook, they won't be alone in their pursuit. Amick and Dawson noted that the Detroit Pistons and Miami Heat are "very real possibilities" for Westbrook. Pairing him with either Blake Griffin in Detroit or Jimmy Butler in Miami would make sense, though matching Westbrook's $38.5 million contract could provide its complications.
Rachel Nichols

@Rachel__Nichols

With Paul George heading to the Clippers, @WojESPN reports the Thunder are talking to Russell Westbrook about trade scenarios. Ex-teammate @KendrickPerkins thinks Russ should go to the Heat, but does Miami want that contract? (Russ will earn $47.1 million the year he turns 34) https://t.co/RokceRs7A6
The New York Knicks will be mentioned given their lack of star power, having young and movable assets and the fact that they were spurned by Kevin Durant and Kyrie Irving this offseason in favor of the Brooklyn Nets. Landing Westbrook would certainly put them back in the headlines, if nothing else. 
The Minnesota Timberwolves would be an intriguing possibility as well, after an offseason where they were blatantly targeting restricted free agent D'Angelo Russell, only to see the Golden State Warriors shockingly swoop in and land him via a sign-and-trade. Westbrook would provide the perimeter playmaker and offensive threat the team lacks, while giving Karl Anthony-Towns a superstar whose skill set would complement his own.
The Orlando Magic could also join the fray if they desire to jumpstart their rebuild, pairing him with Nikola Vucevic for a solid inside-outside duo. For a Magic team that still appears to be a few pieces away from being an actual contender, however, landing Westbrook might be jumping the gun a bit.
Still, all of the above teams would make more sense for Westbrook than Houston. It's just hard to envision how the Rockets would operate with three ball-dominant guards in Westbrook, Harden and Paul, especially with reports this offseason that Harden and Paul had their issues this past year. 
Would adding the fiery Westbrook—a ball-dominant player who wouldn't be terribly effective as a spot-up shooter while Harden worked in isolation—really be the right move for Houston?
Morey and the Rockets may get in the bidding nonetheless, hoping the star power of that trio on the court would offset the potential chemistry issues. But taking on Westbrook's mammoth contract, with all of the obvious potential pitfalls that come with his unnatural fit in Houston, would be one hell of a gamble for a Rockets team that will be a legitimate title contender if they simply keep their current roster intact.