Rodney Hood on Cavaliers: Hard to Enjoy Season When 'Getting Your Head Beat In'
December 11, 2018
Mitchell Leff/Getty Images
Cleveland Cavaliers shooting guard Rodney Hood said he's having a hard time enjoying the 2018-19 NBA season because of the Cavs' consistent struggles. 
On Monday, Joe Vardon of The Athletic provided comments from Hood, who re-signed with Cleveland in September after being acquired in a February trade from the Utah Jazz.
"I base a lot off the team's success, and when the team's not playing well, you're getting your head beat in pretty much every night, it's tough to try and enjoy what you're doing," he said.
The Cavaliers were always expected to take a step back this year following the departure of LeBron James, who left Cleveland for a second time as a free agent to sign with the Los Angeles Lakers.
Cavs center Tristan Thompson tried to downplayed suggestions of impending doom in September by reminding everyone of the team's recent track record.
"We're still four-time Eastern Conference champions, so until you take us down from that, teams ain't got much to say," Thompson told reporters. "... So until someone takes us down, there's not much they can really say."
A lot of teams have taken Cleveland down during its 6-21 start.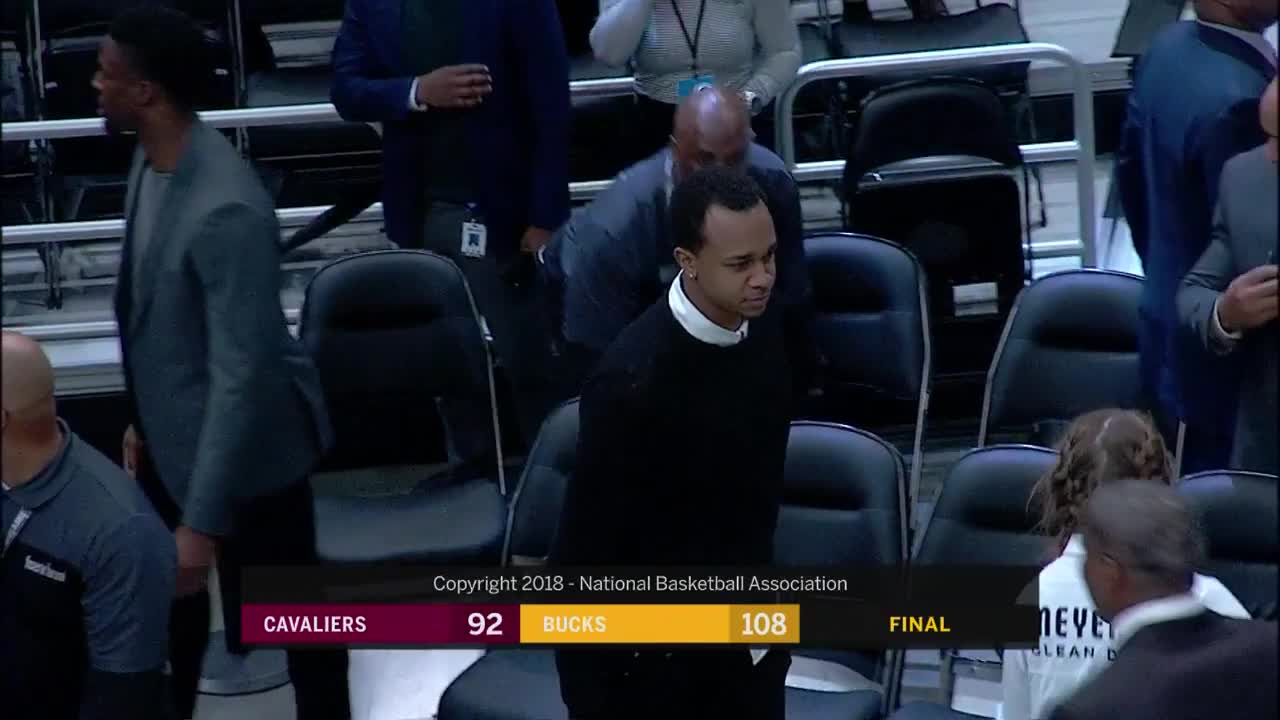 McCollum and the Blazers Snapped Postseason Losing Streak for "Jennifer"

Stars Invest in Plant-Based Food as Vegetarianism Sweeps NBA

The NBA Got Some Wild Techs This Season

Jarrett Allen Is One of the NBA's Hottest Rim Protectors

Wade's Jersey Swaps Created Epic Moments This Season

Westbrook Makes History While Honoring Nipsey Hussle

Devin Booker Makes History with Scoring Tear

29 Years Ago, Jordan Dropped Career-High 69 Points

Bosh Is Getting His Jersey Raised to the Rafters in Miami

Steph Returns to Houston for 1st Time Since His Moon Landing Troll

Lou Williams Is Coming for a Repeat of Sixth Man of the Year

Pat Beverley Has the Clippers Stealing the LA Shine

LeBron Keeps Shredding NBA Record Books

Young's Hot Streak Is Heating Up the ROY Race with Luka

LeBron and 2 Chainz Form a Superteam to Release a New Album

Wade's #OneLastDance Dominated February

Warriors Fans Go Wild After Unforgettable Moments with Steph

Eight Years Ago, the Nuggets Traded Melo to the Knicks

Two Years Ago, the Kings Shipped Boogie to the Pelicans

ASG Will Be Competitive Again If the NBA Raises the Stakes
Hood is averaging 12.4 points, 2.3 rebounds and 2.1 assists across 26 appearances. His play has dropped off since the start of December, though, including scoring just seven total points over his last two games.
The Cavaliers simply don't feature enough star power to seriously compete in an NBA that's heavily dependent on how many elite players you have on your roster. So they will continue to struggle until they seriously begin to process of replacing James, likely starting with the 2019 draft.
In the short term, they begin a three-game homestand Wednesday night against the New York Knicks and hope to showcase at least some progress.