Donovan Mitchell on Game 3 Performance vs. Rockets: 'That Can't Happen'
May 5, 2018

Andrew D. Bernstein/Getty Images
Utah Jazz shooting guard Donovan Mitchell vowed to be better after finishing with 10 points on 4-of-16 shooting in Friday night's 113-92 Game 3 loss to the Houston Rockets at Vivint Smart Home Arena. 
"I didn't really do much as a whole, like I wasn't there," Mitchell said, according to ESPN.com's Tim MacMahon. "That can't happen. That will probably be what I take away the most. It's like I would have been better off just not showing up, because that's what I did. I didn't show up at all for my teammates, and I'll fix it."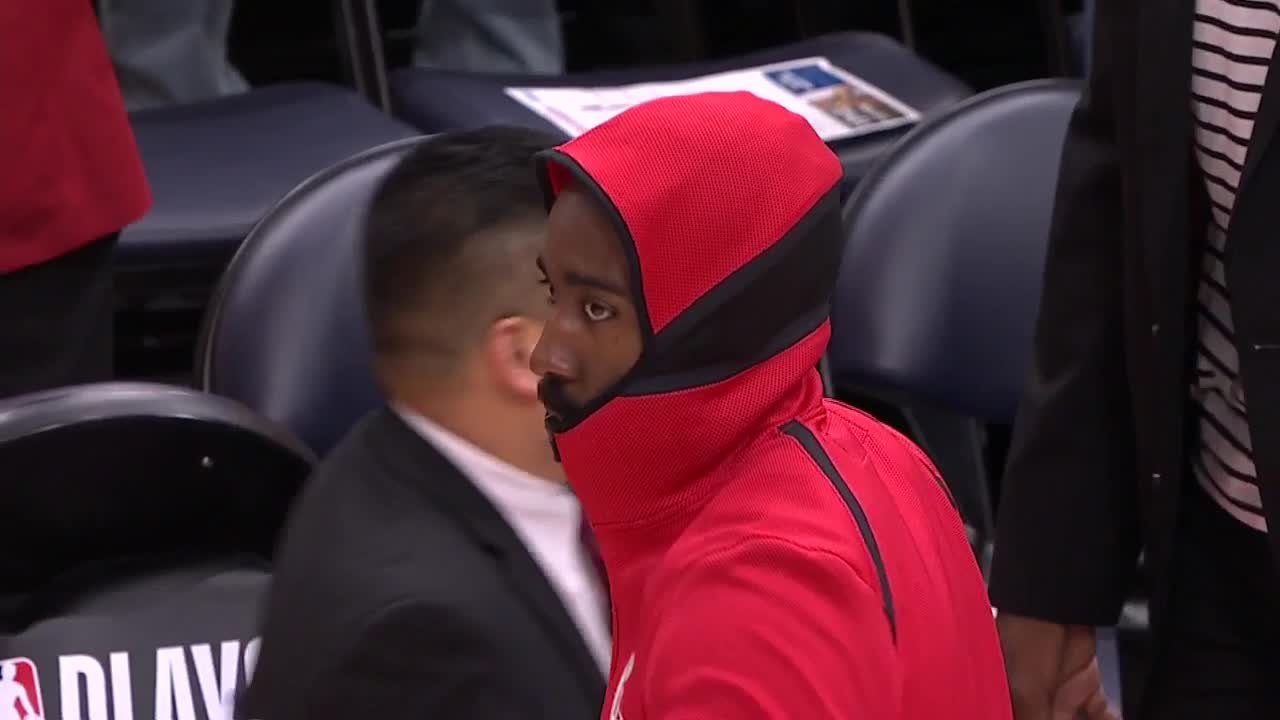 McCollum and the Blazers Snapped Postseason Losing Streak for "Jennifer"

Stars Invest in Plant-Based Food as Vegetarianism Sweeps NBA

The NBA Got Some Wild Techs This Season

Jarrett Allen Is One of the NBA's Hottest Rim Protectors

Wade's Jersey Swaps Created Epic Moments This Season

Westbrook Makes History While Honoring Nipsey Hussle

Devin Booker Makes History with Scoring Tear

29 Years Ago, Jordan Dropped Career-High 69 Points

Bosh Is Getting His Jersey Raised to the Rafters in Miami

Steph Returns to Houston for 1st Time Since His Moon Landing Troll

Lou Williams Is Coming for a Repeat of Sixth Man of the Year

Pat Beverley Has the Clippers Stealing the LA Shine

LeBron Keeps Shredding NBA Record Books

Young's Hot Streak Is Heating Up the ROY Race with Luka

LeBron and 2 Chainz Form a Superteam to Release a New Album

Wade's #OneLastDance Dominated February

Warriors Fans Go Wild After Unforgettable Moments with Steph

Eight Years Ago, the Nuggets Traded Melo to the Knicks

Two Years Ago, the Kings Shipped Boogie to the Pelicans

ASG Will Be Competitive Again If the NBA Raises the Stakes
Mitchell's performance as a passer compounded matters.

One game after the rookie registered 11 assists and three turnovers, he sputtered his way to three dimes and as many giveaways on an evening when Utah managed just 17 helpers on 35 made field goals.
"I've got to pass the ball, for starters," Mitchell said. "I was taking terrible shots. I made a few better passes in the second half, in the third quarter, but I can't shoot terrible shots. That's what leads to their transition. I don't know how many shots I missed, but all the shots I missed were terrible shots. They weren't good looks. I can't have it, can't do that."
The Jazz, facing a 2-1 series deficit in the Western Conference Semifinals, will have a chance to pull even with the Rockets on Sunday night in Salt Lake City with a motivated Mitchell leading the charge.