The Fighting Life: The Perseverance of Dominick Cruz
September 18, 2014
AP Images
An athlete's career is divided up into chapters, and the overall journey is the cumulative sum of all the moving parts. In mixed martial arts, a fighter's path rarely moves in a straight line between points, and the ability to adapt to obstacles and adversity oftentimes dictates both success and longevity.
Those who can roll with the proverbial punches and setbacks yet still find marked improvements typically rise above, while those who are unable get swept away in the tides of an unforgiving sport. 
This a reality every fighter faces and one that has been staring Dominick Cruz down for the past three years.
In a realm as rigorous as MMA, injuries are going to happen, but the Team Alliance leader had no idea just how unfortunate what seemed to be a relatively common setback would actually be. In the modern era of sports, athletes rebound from knee injuries on the regular, and the UFC's bantamweight champion was confident he would be back inside the Octagon plying his trade in no time. 
But that's not how things worked out. Nothing remotely close in that regard. What began as one injury turned into a series of career-threatening setbacks, and his journey to reclaim something lost would prove the tenacity and mental toughness of one of the best fighters in the world.
This isn't story about self-pity and things that might have been. His is a story of resolve and the determination to prove his mettle could be tested at severe levels, and "The Dominator" would remain.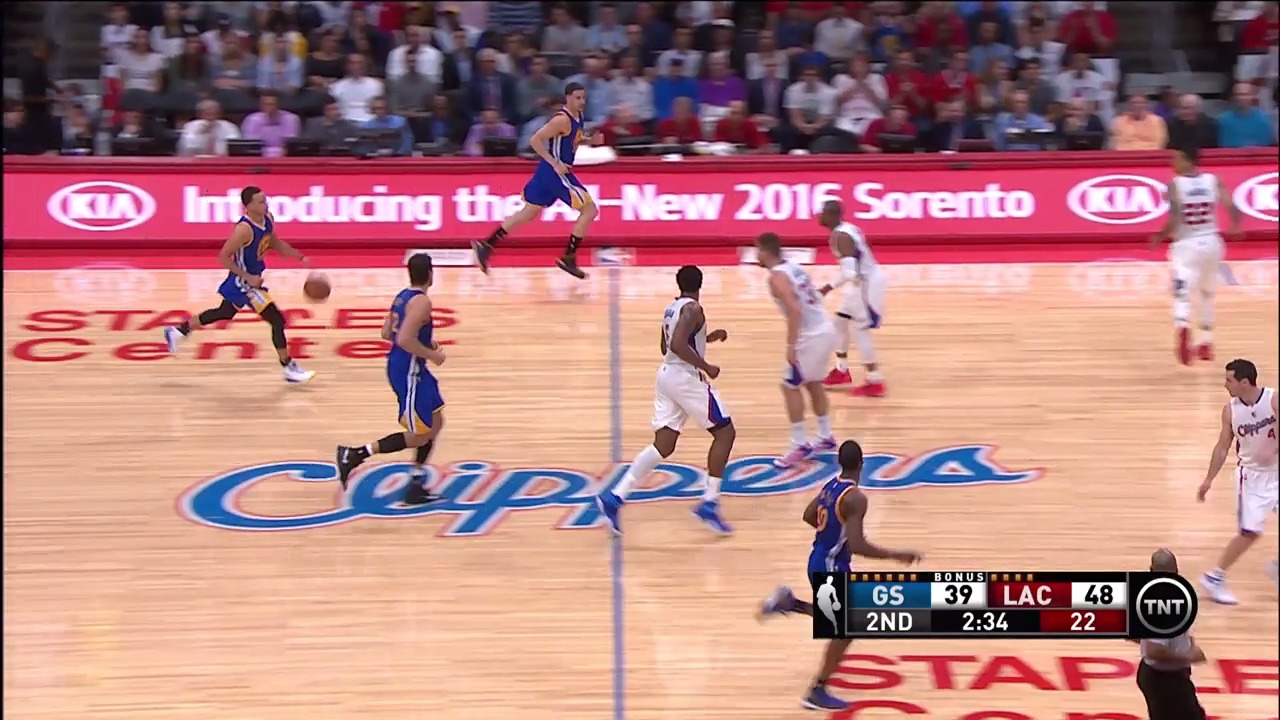 ****
It's less than two weeks away from fight night, and Cruz is feeling strange.
The last time he stepped in under the bright lights of the Octagon he was the undisputed bantamweight champion and widely accepted as the best 135-pound fighter on the planet. He was the last to hold the WEC bantamweight crown and the first to hoist the UFC 135-pound title. And he was in the midst of writing a brilliant chapter.
Eric Jamison/Associated Press
In the three years between 2008-2011, the Arizona native was putting on one maestro performance after another as his skill set continued to evolve into something extraordinary. Where he once relied on his speed, athleticism and wrestling to get the job done, Cruz had suddenly morphed into an elusive striker whose footwork created one of the most difficult riddles to solve in the fight game.
He'd faced nine men since dropping down into bantamweight waters, and all nine would prove to be lesser when the cage door closed. Cruz was on top of the world by all measurable terms, but things from his perspective look a bit different nowadays. 
The title he so proudly coveted was stripped by the UFC back in February when yet another setback delayed his return. The momentum he once fed off heading into battle has dulled in his three-year absence, and the mystique his high-octane attack carried is stuck in the rotation of highlight reels.
Nevertheless, despite all of these things that once were, it isn't a lack of confidence or want that has him feeling awkward.
It is actually being able to touch and feel something he's envisioned for three years finally coming to fruition and the satisfaction of knowing the time of enduring is over, and the time to once again accelerate is upon him.
"It feels weird...it really does," Cruz told Bleacher Report. "I've been out for so long and I've turned my brain off to it because I hurt myself because I got back into the gym too soon. I basically had to turn off the mindset of being a pro athlete and change hats. But now, I've put the hat back on I'm back to being a professional athlete again. It feels like getting laid off and then getting your job back. It's a strange feeling and I'm here and ready to go through with it. This is just a different stage. 
Eric Jamison/Associated Press
"Mental toughness is absolutely the best way I can word this. I could have stopped this a long time ago and decided to never do this again, but something inside of me said I needed to do this again for myself. I needed to do this for me. Not for my fans, my mom or my family....just for me. I needed to make this happen, go through this fight and get back in there and prove to myself what I'm made of. 
"There have been a lot of mental ups and downs I've had to work through and it's one of the toughest things I've ever had to go through in my entire life. No question. But I feel like at the end of it all I will have taken a big step closer to making myself a better person. And that is what I feel we are all here to do.
"I think we are here to challenge ourselves and make ourselves better people and not just sit around in the world simply floating through life," he added. "You should be trying to do something great and making yourself better. You should be trying to evolve. That's what I'm trying to do and that is very important to me."
As Cruz continued to make attempts to return and was met with frustration when those comebacks met untimely detours, it would have been easy for the dominant bantamweight champion to sink into depression.
From a physical standpoint, there was nothing he could do to keep touch with the sport he loved—and while projected dates and possibilities were enough to keep fight fans excited, those hopes and words provided nothing tangible for Cruz to hold on to.
Months would turn into a year, and with no end in sight, Cruz had to face up to losing touch with MMA entirely. That said, an opportunity came in the form of an analyst role with the broadcast team at Fox Sports 1 that ultimately offered Cruz something he'd very much been missing.
Strangely enough, working behind the desk and in front of the cameras was something the Tuscon native originally worked to avoid, but with this newfound opportunity, the man who had made a career out of making the most out of what he was given suddenly had an entirely new avenue to explore.
Paul A. Hebert/Associated Press
By working the fights for FS1 Cruz not only remained connected to the sport, but could leave his mark by offering his unique perspective. Much like the frenetic action he provided in the cage, Cruz's cerebral approach and manner of explanation made him an immediate hit with the passionate UFC fanbase.
That said, his analyst role also kept him up to speed with the fighters who were rising to the top of the bantamweight ranks, and this provided the ultimate motivation for his return to action. 
"To be perfectly honest, it was all strategy," Cruz explained about taking an analyst position with Fox Sports 1. "I wasn't good on camera or TV and I actually didn't invite that whole spiel of things. I didn't know it was something I was going to be into, but then I hurt my knee and it opened the door to me getting to try it one time. After I did it that one time, I knew I needed to do this. I needed to stay in mixed martial arts and help build a sport that is still relatively new and add my piece to it. 
"I saw that I could add my mindset to the sport and help the guys coming up in the sport by helping get points across on what they are doing right and what they are doing wrong. I could add my perspective on what these fighters are great at and point out things they definitely need to work on. I could show the world all the ins and outs of mixed martial arts. I knew I could add to the sport by being on Fox and analyzing fights and breaking things down.
"At the same time, I kill two birds with one stone by keeping myself in the sport, keep my mind in the sport and become driven by these up-and-comers who have that look in their eyes like they want to conquer the world. I get to sit and look at that every single day I watch tape and seeing that look in their eyes and want they want for themselves keeps me motivated. 
"Talking about the guys in my division who were out there doing the things I wanted to be doing has also kept me driven," Cruz added. "My own will and stubbornness has really kept my driven. Now I get to put it all together—everything I've learned over these last few years—and add it to the mindset I had to become a champion in the first place. I finally get to mix all of those things together. I'm excited to get back in there and really challenge myself with this comeback. This is not an easy thing to do. I'm nervous for it and that is the good part about it."
****
Richard Drew/Associated Press
When he steps in against Takeya Mizugaki at UFC 178 on September 27, it will come just four days short of making it a complete three years since his last time inside the Octagon. Over that stretch a lot of things have changed in the UFC and the division he once ruled, and Cruz himself is far from the man and fighter he was back when he wore the crown. 
Where a lesser fighter would sulk about time lost and be in a hurry to regain the ground the injury took away from him, the ordeal Cruz has come out on the other side of has certainly shaped his approach to all things in a way that is more measured than it once was.
While he never officially lost the bantamweight crown and no man proved better on a given night to take it away from him, Cruz's mind isn't wrapped around the 12 pounds of gold that used to sit in front of him at press conferences. 
More than a title, he nearly lost his career....his greatest passion in life, and getting that back is what matters the most. A championship can be reclaimed, but a career tilted over the edge by unfortunate circumstance is something few athletes have ever come back from. That said, Cruz is hardly like other athletes. 
Nearly three years may have passed by, but his quest to be the best bantamweight fighter in the history of the sport has never faded. That has always been the ultimate goal and will forever be the ultimate goal until the time comes when he hangs up his gloves for good.
But now is not that time, and his upcoming tilt with the scrappy Japanese veteran is the first official step back to reclaiming his career. 
In the lead up to next Saturday night, the media and fans will ask about title shots and a return to pound-for-pound status, but Cruz won't be focusing on matters beyond his control. He's already won the biggest fight of his life, and stepping into the Octagon at UFC 178 will prove that even the roughest currents and tides of life couldn't pull him down.
Eric Jamison/Associated Press
While the anticipation of these things is certainly a remarkable feeling, there are still elements of awkwardness that bounce through Cruz's mind. Like a former King returning to a land so familiar yet at the same time foreign, he will set about the process of learning how to navigate the landscape and seek to make his rise once more.
And while the upcoming battle with Mizugaki will reveal where his skills are at this point in his career, having survived the darkness and emerged a stronger man proves that he's still a champion in so many ways. 
"This fight right here says a lot," Cruz said. "It is going to say a lot about me and the type of person I am. And that is what I'm telling myself because that is who I'm doing it for. This has nothing to do with anyone else and this entire process has been about how I overcome adversity. Everything I've been through has challenged me physically and emotionally and it's brought out an evolution in me. My goal is to become the best person I can and in the process of doing so I believe I can help others. 
"I'm also trying to make history in mixed martial arts and become known as the best 135-pound fighter to ever compete. That is a goal I've had for a very long time and now I get to jump right back into the mix. It's a surreal moment to be coming back after all this time."
Duane Finley is a featured columnist for Bleacher Report. All quotes are obtained firsthand unless noted otherwise.