Pros and Cons of Green Bay Packers Moving Charles Woodson to Safety
June 19, 2012

Jonathan Daniel/Getty Images
The Green Bay Packers minicamp has finished and the team has, for the most part, scattered to the four winds for a few weeks before training camp kicks off. But we are still left with some lingering questions as to several things.
One of which is whether Charles Woodson will be moved to safety.
As it stands, a permanent move seems unlikely. However, Woodson will have some role at safety off and on throughout the season; as in seasons past, he will be moved around quite a bit. There is a lot of back and forth amongst fans and media regarding a more permanent move for Woodson, so I thought I would pound out some pros and cons of a complete move to safety.
Before we do this, though, we need to realize that, as ESPN blogger Kevin Seifert says in the linked article above, defensive coordinator Dom Capers runs a very non-traditional defensive scheme. Woodson (and other defensive backs) may play safety or cornerback, but those are mere labels—the traditional definitions don't apply in the same way they do with the Bears or the Lions.
So, to some extent, what we call Woodson is only somewhat relevant.
With that said, let's look at the pros and cons of a safety shift for Mr. Woodson.
PRO: An Upgrade Over Present Group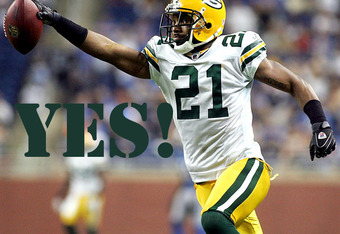 It's hard to argue that moving Charles Woodson to safety wouldn't immediately improve the positions. We have a Pro Bowler replacing Nick Collins (also a Pro Bowler) rather than Charlie Peprah, who, while able to grab interceptions in 2011, was also blown up in coverage on more than one occasion.
While Woodson had some struggles last year, it was largely because you can only cover a receiver for so long when the pass rush can't get to the quarterback.
The Packers gave opposing offenses too much time to run their plays, and as a result Woodson would sometimes let a player slip past, or eventually zones would get crossed up, after a while when receivers kept moving.
Peprah was beat far more frequently in man coverage, and while he is a willing tackler, he is nowhere near as effective as Woodson.
Moving Woodson to safety on a full-time basis would instantly solve the problem at safety.
CON: Downgrades the Cornerback Position
Conversely, such a move would negatively affect the overall talent at cornerback. I fully expect Tramon Williams to bounce back from a relatively poor 2011 and remind us why he and Woodson are one of the best—if not the best —cornerback tandems in the NFL.
Pull Woodson out of there and you have a huge hole. Sam Shields, Casey Hayward, Davon House—corners spanning the realm from solid to OK—aren't going to be able to fill his shoes all that well.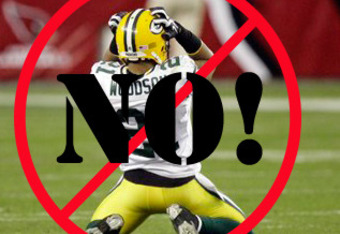 Which means that, if you are the opposing offense, rather than having to choose between Williams (the rock) and Woodson (the hard place), you can just avoid Williams most of the time and throw against the other side of the field.
Some of this is mitigated by what Capers calls the "corner Okie" in Seifert's article:
In 2012, Capers acknowledged, that could mean more use of what the Packers call "corner Okie," a version of their "Okie" base defense that in 2011 typically included Woodson, safety Morgan Burnett and cornerbacks Tramon Williams and Sam Shields.

You could call that a three-cornerback set. Or, as Capers said, "All 'corner Okie' is is [Woodson] going in and playing safety. And when you look at the different teams we played, 'corner Okie' took the place of 'Okie.'"
If they play that, you have Woodson functioning as a corner anyway. However, when you aren't in your base set—or when the matchups don't favor the Okie—you lose Woodson as a corner. According to Seifert, the base scheme was run just 25 percent of the time.
So you lose Woodson. There's no way around it—that just hurts. Instead of improving one area, you might be downgrading the defensive backs as a whole.
PRO: Direct Mentoring of Jerron McMillan 
The truth is that whether they move Woodson to safety or not, the guy is closer to the end than the beginning of his career. In the time he has left (now it sounds like he has cancer), getting him to safety would give him more direct time to mentor a guy like McMillian.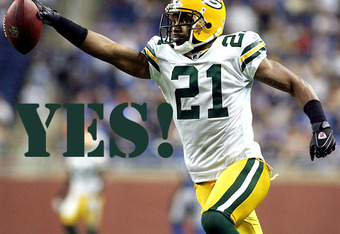 The fourth-round pick is a very talented player with a lot of upside—I can only imagine how much quicker he will fulfill it with Woodson teaching him to avoid the pitfalls and mistakes a rookie might make—as well as the savvy veteran tricks it's taken Woodson years to acquire.
Woodson is one of the most complete defensive backs in the league. He may not be a shutdown corner on the order of a Darrelle Revis, but he's a better all-around player.
Whether he is at safety or not, he'll be available to McMillian. Being at safety full time, though, will give him more access to the rookie, and allow him to impart more wisdom more often.
CON: Patching a Leak
As I just said, Woodson is nearing the end of his career. It could be a season, it could be three or four, but it is coming. Is the team going to find out if it has a long-term replacement for him or Nick Collins if he covers the position with a move?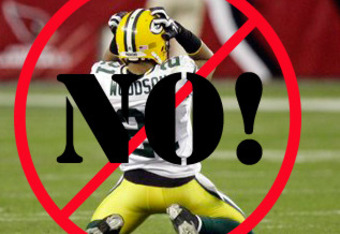 It's the difference between finding a cure and masking the symptoms. While the lack of pass rush was to blame for many of the secondary's woes, it wasn't the blame for all. There are some problems there, but we won't find out how many and how critical they are by patching up the safety position with Woodson.
They should find out if Peprah can really take over. They need to know if McMillian is the answer. They need to know how bad things are so they can adjust.
Woodson will help, no doubt. Long term, however, his help might end up being anything but.
PRO: Best Allocation of Resources

The Packers are looking for ways to maximize their overall tools in the secondary. As Woodson ages, like many defensive backs, his cover skills will drop off.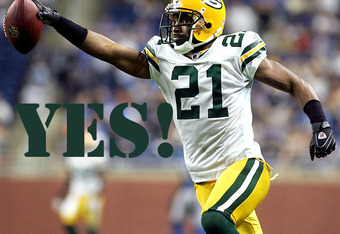 Safety is often less about covering than it is reinforcing. Woodson may start to get beat by receivers as a corner, and a move to safety will keep him from getting blown up while allowing him to step in and assist the other corners.
While Shields or House might not be All-Pros, Woodson can easily support them over the top, especially against better receivers like a Calvin Johnson or Larry Fitzgerald.
Now, as much as I like the Williams-Woodson CB tandem, how about both of them on the same side of the field? How would you like to be Brandon Marshall and beat Williams, only to have Woodson appear out of nowhere?
The idea is to put Woodson in a position to do the most damage and make the most of his skills. Safety should be the place to do it.
CON: Giving Up Too Much for Too Little

There are a few things the Packers would lose with Woodson at safety. This is sort of a catch-all for all the little things, which, while not critical on their own, would add up quickly.
First, Woodson is too valuable against the run at cornerback.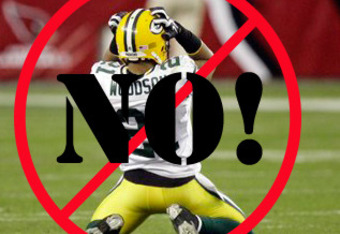 The Packers play a lot of nickel. A lot. In order to be effective in this, you need a corner who can tackle. Woodson is simply that player on the Packers roster.
Moving him takes him a bit away from where some of his best work happens. He would defend the run from the safety position, sure, but as I pointed out earlier, it would decrease the overall effectiveness of the corners. This is just another way that shows up.
Woodson was tied for the league lead in interceptions (with San Diego's Eric Weddle and New England's Kyle Arrington), and a lot of those picks were made close to the line of scrimmage.
Would he make some plays at safety? Sure. However, he is most effective at jumping routes closer to the line. Moving him back would rob the Packers of that and they would feel the impact very quickly.
In the end, Woodson will do a little of this and a little of that—the Packers will move him around and use him differently every game. That's the genius of the defense when it is working right—Capers is able to allocate the talent to the best spot.
Wherever Woodson lines up, the pros will far outweigh the cons in the minds of the coaching staff.