Can Arsenal Buy Lionel Messi? Short-Term and Long-Term Implications
January 19, 2012

David Ramos/Getty Images
Lionel Messi is the dream of every club and manager, and Arsene Wenger has never hidden his admiration for the mercurial 24-year-old Argentine. 
Back in 2010, after the 4-1 defeat by Barcelona at the Camp Nou, the Arsenal manager had this to say of the world's best player:
He's like a PlayStation. I think he can take advantage of every mistake you make. Barcelona are a very good side but of course they have Messi who can make the difference at any moment in the game.

He is very young, but he can achieve a lot. There are not many players who can score four goals like he did.

He has six or seven great years ahead of him and he can become unbelievable. Touch wood nothing happens to him.
Now Arsenal can have him for  just a little over £90 million. According to...well, me!
The fantasy of transfer
Don't throw up your hands!
Isn't this the fantasy of every football fan? And isn't this in sum what many Arsenal fans want when they insist that Arsene Wenger should be sacked simply because he is not liberal enough when it comes to transfer spending?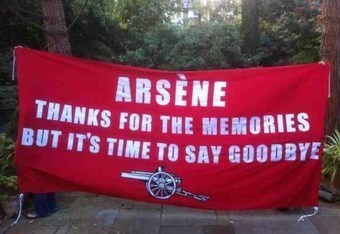 Well, how much more liberal could you get than signing Lionel Messi? Yes, he can be had, if a club is willing to pay £100 million for him. Perhaps Barcelona could be tempted to part with him at £90 million, it's possible. 
Hating Wenger
The biggest grouse a large section of Arsenal fans have with Wenger and the club's board is that Arsenal haven't signed anyone big over the last seven years.
They'd like to see the likes of Mario Götze, Yoann Gourcuff, Loic Remy, Eden Hazard et al in Arsenal's colors, and are sorely disappointed when other clubs snatch up the superstars.
In frustration, they lash out and rage at a coach who refuses to spend and at a board allegedly more interested in lining its pocket than looking out for the club's interest.
Now Wenger and the board can appease them by signing Lionel Messi at £100 million.
Stan Kroenke and a loose purse string
Jokes aside, this is not outside the realm of possibility. Stan Kroenke could close his eyes and cough up the money. Since he is the majority shareholder, what's to stop him from loaning the money to Arsenal?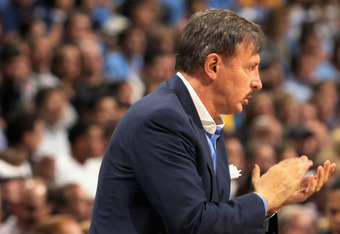 Doug Pensinger/Getty Images
Suddenly, Arsenal would be on top of the world. Robin van Persie would have no choice but to stay.
This is common sense; this is investment, and while at it, Kroenke could lend an additional £35 million to snatch the overpriced Mario Götze away from Borussia Dortmund.
That'll be a mere £135 million.
To balance it neatly, Kroenke could provide another £15 million to make it a £150-million loan. Wenger could then add another £10 million to this amount from whatever money he already has for transfer. We could then promptly buy Eden Hazard.
What a coup!
And why not? Suddenly, everybody would be happy, the swords will be sheathed, the revolvers holstered and Wenger would keep his head safe and sound.
There's no reason why this can't happen...except that there is.
The implication of buying Messi
The quick, short-term implication clearly is that Arsenal may then win a quick trophy or two. They may even dominate for the next five years, who knows?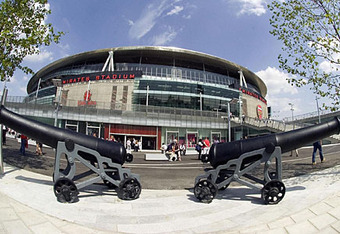 But the bigger question is at what cost? And here's where the long-term implication comes into the picture. Let's examine it.
Arsenal finances
Arsenal's annual earning from broadcasting currently stands at £85.2 million. Their matchday revenue stands at £93.1 million. This figure could see a marginal change either way in the coming year, affected by the number of games the team plays in a year.
The point we should draw here though is that none of these annual revenues is enough to buy Messi.
I'm convinced that if Real Madrid bought Cristiano Ronaldo from Manchester United at £80 million, Barcelona will settle for nothing less than £90 million. To really make them sell, a club may have to pay my projected £100 million.
The point of all this is not how realistic this scenario is; its purpose is illustrative, to wit, to buy Messi, Arsenal would use the whole of her annual matchday earnings or the whole of her annual broadcasting earnings. And that would only constitute the first step.
How they handle the second step—the salary—is another thing entirely.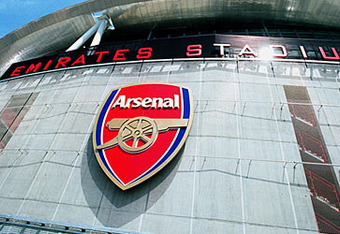 How to pay Messi
Lionel Messi earned £29.7 million in 2010, according to Daily Mail. Here's their commentary.
A study by France Football magazine found that the England midfielder [David Beckham] had finally been toppled after two years on the top spot, though he stays above Cristiano Ronaldo in second place.

The £200,000 a week after-tax deal that Ronaldo signed when he left Manchester United for Real Madrid makes him the biggest earner by football salary, but Messi's burgeoning commercial deals and a £3.6m bonus for winning six trophies with Barcelona put him out in front.

The 22-year-old signed a new contract at the Nou Camp before Christmas guaranteeing him take-home pay of at least £180,000 a week, but extras pushed his earnings to more than £570,000 a week last year.
The following is a list of top football earners in 2010: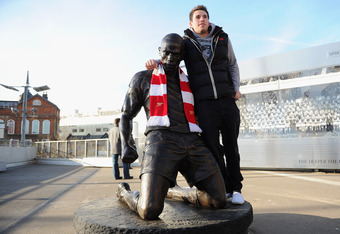 Michael Regan/Getty Images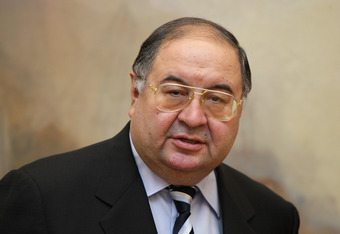 Oli Scarff/Getty Images
Now compare the above with Arsenal's financial report from May 2011.
Group turnover was £255.7 million (2010: £379.9 million). Reduction was due to the expected lower level of property sales activity.

The sale of apartments at Highbury Square is in its final stages, with 69 sale completions in the year (2010: 362) generating £30.3 million of revenue from property (2010: £156.9 million).

Operating profit in the property business was £12.6 million (2010: £15.2 million) including the write back of part of a previous impairment provision in respect of the Queensland Road development site.

Operating profit (before exceptional costs, depreciation and player trading) in the football business was £45.8 million (2010: £56.8 million) with commercial gains offset by increased wage costs.

Loss from player trading of £14.7 million (2010: profit of £13.6 million) with no significant disposals of registrations in the year.

Group profit before tax was £14.8 million (2010: £56.0 million).

The Group's property business continues to be debt free and generating surplus cash for the Group. The overall level of Group net debt had been reduced to £97.8 million (2010: £135.6 million) at the balance sheet date.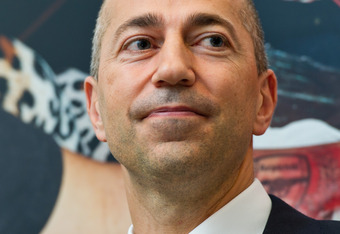 Ian Gavan/Getty Images
Now here's a rough application of acquiring Lionel Messi. Arsenal would use all of her broadcasting or matchday earning for the transfer fee alone. That's a huge chunk of the club's earnings gone...puff...over one world-class player.
To afford the salary and bonuses (albeit a chunk of it comes from sponsorship), which stand at about £29.7 million, this would wipe out any extra income from the sale of the Highbury properties, and that's just for the first year.
You'd have to cough up a similar amount of money every year. Even when you take out the sponsorship deals, £180,000 a week is still a huge salary.
In fact, this estimate has to be on the conservative side considering that players like Yaya Toure and Sergio Aguero already earn more than this amount at City.
Now consider that this would be just one player. You'd still have at least 22 more players to account for.
I now refer you to this quote from the BBC. Here, David Bond analyzes Arsenal's financial situation.
[T]he problem is the football operation is now at near to full capacity. Turnover on the football side of the business is up slightly, by £2.5 million to £225 million.

However wages are increasing year on year and now account for 55 percent of the club's turnover—high for a club as traditionally prudent as Arsenal. There was a £14 million increase in 2010/2011, although these figures don't account for subsequent changes to the wage bill following summer player trading (Major transfers out: Cesc Fabregas, Samir Nasri, Emmanuel Eboue and Gael Clichy. Major transfers in: Mikael Arteta, Yossi Benayoun, Gervinho, Per Mertesacker, Alex Oxlade-Chamberlain, Ju Young Park and Andre Santos). 

On top of that there is another £55 million in other operating costs which barely changed over the last 12 months.
Fifty-five percent of £225 million is roughly £124 million. Note the last sentence of Bond's analysis: "On top of that there is another £55 million in other operating costs which barely changed over the last 12 months," which means Arsenal can barely break even.
What has been keeping the club afloat is the revenue from the sale of the Highbury property. But now, with the increase in wages, this may no longer suffice.
No wonder Arsenal quickly sent Emmanuel Frimpong on loan as soon as Thierry Henry arrived, even though Wenger didn't have real cover for Alex Song in the event of an untoward injury to the latter, with Coquelin already covering at left-back.
Now Frimpong may not have been earning £70,000 a week, but whatever it was he earned must surely be helping towards paying Henry's salary.
With this picture before us, the objective person can appreciate Wenger's reluctance at making free-wheeling transfer signings. The story, as should be clear, does not end with the transfer fee. You have to find the money to pay the subsequent wages that immediately accrue. 
Insofar as keeping afloat or as long as it touches being able to afford players, it should be clear why Arsenal are not rushing headlong for the superstars.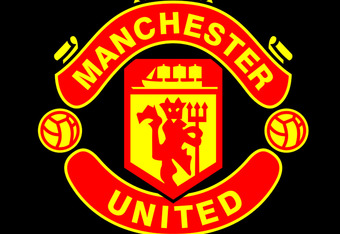 The implication of a loan
But there's one way that Arsenal could afford the Messis, the Agueros and the Harzards: Get the new majority shareholder, Stan Kroenke—by all intents and purposes Arsenal's new owner—to finance the deals, to loan the money for the players, to infuse money into the club, as some would say.
Mr. Kroenke made it clear when he became the majority shareholder that he did not intend to saddle Arsenal with debts, which could come in two ways: interest financing, Glazers-style or by taking out interest from Arsenal to pay for other ventures.
Mr. Usmanov
A section of Arsenal fans well aware of this fact have not shied away from expressing their displeasure towards Kroenke and this policy.
Sensing their displeasure as a potential opportunity, the minority shareholder, Alisher Usmanov, has declared a different approach. He says:
The Premier League is one of the most competitive in the world and whilst we have consistently challenged for honours, the club needs to develop talent and buy top-class players to win the trophies we all crave. This requires greater investment which, I believe, has been lacking thus far.

What however is not clear is whether the board shares this view. For too long they have seemed happy to sanction second, third and fourth as being acceptable, whilst at the same time they are planning to sell their shares.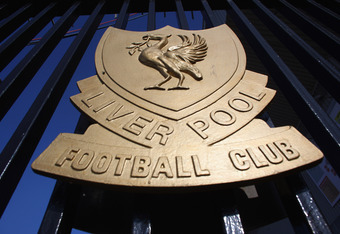 Christopher Furlong/Getty Images
This, by the way, is what I call playing to the gallery.
Insinuations
There's nothing he states here that isn't happening currently at Arsenal except the buying of players. If, as he states, under him Arsenal will not depart from the current model, how then does he intend to finance players' wages?
The only logical way would be to finance the deals personally or take out a loan from a bank or some financing company.
In other words, increase the debt level of the club, but this would only take the club backwards. Figuratively, he intends to take the club back to the wilderness she has been struggling to leave. I don't see this as a viable option.
But what he says is popular and sounds like music to the ears of those fans who see nothing profitable in the club's current vision. Trophies are the only yardstick. But everybody else wants trophies too, mind.
In the same interview, Mr. Usmanov insinuates that the board is lining its pocket with the revenue from matchday earnings, but this is unconscionably untrue. A reference back to the financial report given above shows why.
In sum, Arsenal earnings are a matter of public knowledge. These are figures that can be accessed easily, so that any financial misappropriation is difficult to cover up. If this is so, how is it accurate to say that the board is lining its pocket?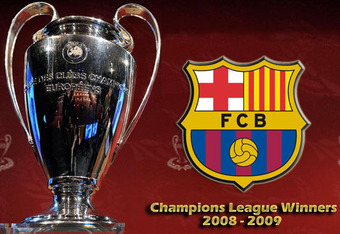 Is he implying that there's another hidden revenue that fans don't know about, which is promptly siphoned into the pockets of board members once it becomes available?
Surely it can't be ticket revenue, about which many fans, following the lead of Mr. Usmanov, insinuate.
Arsenal's debt and why it's not a good idea to borrow more money
Here's a report of Arsenal's current debt:
The 60,000-seater Emirates Stadium, though, continues to more than pay its way as continued improved matchday income helped to reduce the group's overall debt down from £135.6 million to £97.8 million, much of which is secured on low, fixed-interest rate bonds paid back over a long period against the cost of relocation in 2006.
£97.8million is what is left to be paid off from the £470 million Arsenal took to build the Emirates. Here's how the Emirates has impacted Arsenal's fortunes:
The Emirates Stadium debt, long considered a millstone, is in fact encouragingly cheap. The club saved £4 million on the previous year's debt payments, down to £14.2 million from £18.2 million. Considering this expense allowed Arsenal to earn £93.1 million from matchday revenues, up from £44.1 million in the final year at Highbury (which also staged several more games due to Arsenal's run to the Champions League final), this underlines how manageable the Gunners' debts are.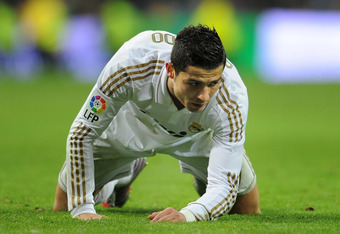 Jasper Juinen/Getty Images
If through prudent management you've almost paid off a huge amount of debt, how does it make sense to revert back into debt by taking more loans to buy players and to pay wages when you are on the threshold of beginning a new and dominant chapter of your life?
It is precisely because of this that every thoughtful Arsenal fan should resist the urge for quick fixes.
Indeed, we all would like to see the club win the Premiership title yet again, but the fact is that with the kind of resources with which we are constrained to compete, it is a difficult goal to meet.
In fact, Arsenal have been overachieving by finishing constantly in the top-four these past years.
What Arsenal fans should do is to laud the board for its prudent management of the club's finances and debts. Of the elite clubs of Europe, no club has as healthy future prospects as Arsenal.
Managing Arsenal
Refer to the passage below. This is Arsenal CEO, Ivan Gazidis, speaking:
When I spoke to you last year we had about £120 million of debt on Highbury Square and I remember a lot of the questions revolved around that and our property development activity.

We have put a lot of focus behind that and I am pleased to announce that Highbury Square is now debt-free. So now every sale of an apartment at Highbury Square is generating profits for the Club that come back in and are available for reinvestment.

The other thing that has happened has been Queensland Road on the south side of the Stadium. The affordable housing part of that development has been sold to a developer so we are entirely debt-free on the property side.

It means that sales on the remaining property developments that we have in and around the south side of the stadium will be pure profit to the Club that will come into the group and be available for use.
Proceeds and profit from the Highbury properties, as I pointed out above, have helped Arsenal break even in the past couple of years. 
As for the stadium, it is estimated that debt will be completely paid off by 2015. This means that all proceeds from matchday revenue and from TV broadcast could then be used towards servicing players' wages and towards new signings.
The implication of debt
I should first reiterate the reason why Wenger is not buying players. Many are baffled because he appears to have money to buy a few big names.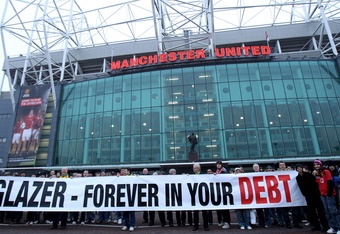 Julian Finney/Getty Images
He doesn't because buying a new player doesn't just stop with the transfer fee, you have to find money to pay the said player's wages, and the bigger the name, the higher the wages.
Subsequently, the bigger the name you bring in, which ineluctably results in a high salary for the player, the more you are constrained to raise the salaries of existing players. So, unless you have reserved income somewhere with which to service the wages of your new signings, you will not do so.
In Arsenal's case, without any new revenue, new signings would only constitute a setback in the fight to pay off all of the club's debts.
Of course, bigger names might increase the club's chances in the Champions League (this though is debatable, since once a club reaches the knockout stage, luck as much as anything else comes into play) and thus increase the club's overall revenue. This is simply conjectural—it cannot be guaranteed.
Now to the implication of debt proper. I will use a hodge-podge approach and give you a myriad of quotations in order to draw the picture clearly, after which I will give you my thoughts.
The sport's elite clubs have a bad habit of running enormous losses and then taking on debt to continue to live outside their means. They usually squander the borrowed money on ill-conceived transfer fees and salaries, inevitably run into trouble making repayments, and are forced to take on more debt to pay off previous loans that have come due. Then the cycle repeats. The most recent available figures show that for the 2009-10 season, just 16 of 20 clubs in the English Premier League, the world's wealthiest league, broke even, posting a combined loss of £484 million. Manchester City alone hemorrhaged a total of £411.4 million over the 2008-09, 2009-10 and 2010-11 seasons and has a payroll that is 14 percent larger than its annual income. Unconfirmed reports—Italian clubs' financial records aren't publicly available—suggest Inter Milan did even worse from 2007 to 2009, losing €527 million, the largest known losses over such a short period of time.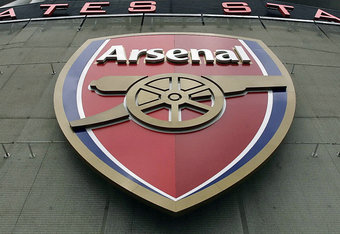 The cycle is immoral and will lead clubs into bankruptcy. Portsmouth is a recent example of this.
The harsh reality [is] that if it continues along this path, professional football will run headlong into bankruptcy.

Clubs are locked into short-term thinking, and there's no concern for the long term. There's an emphasis on buying the best players, paying what you can afford them.
The example of Manchester United and Liverpool
Liverpool's owners, George Gillett and Tom Hicks, allowed their loans to reach a level that was labeled "toxic" by the Royal Bank of Scotland. Since their attempts to refinance have been futile, the pair might be forced to sell the club. The bank could also seize the club and do it for them. If Liverpool went into administration, EPL rules would dictate that the club be deducted nine points in the standings. In the meantime, the club's debt has swollen to $605 million, with an annual turnover of about $280 million.

 The Glazer family ruined Manchester United's financial health and sent it into an interest-rate tailspin on the loans it took out to buy the club in a hostile takeover. The Glazers have borrowed from the club and charged it $20 million in fees to compensate the Glazer family for running the club, according to the Guardian. In other words, for the privilege of being owned by the Glazers, the club pays the family millions in salaries.

 The Glazers are also experiencing financial trouble with one of their other businesses, First Allied Corporation, which operates malls. First Allied has seen nine of its 68 malls become insolvent, while another 29 are operating at under capacity. First Allied barely broke even last year, and if it fares any worse there's the possibility that the Glazers could borrow even more money from or against United to keep First Allied afloat.
Manchester United's financial clout is neutralized because of debt:
There is considerable money going into the coffers at Old Trafford—they remain one of the world's most popular clubs after all—but it is going out just as rapidly in interest payments on the debts. Without the sale of Cristiano Ronaldo last summer, United would have actually made a trading loss.
And here's why Arsenal should not entertain the thought of or tolerate the Usmanov model:
[R]eport acknowledges the exceptional cases of Manchester United and Liverpool, whose combined £1 billion debts served no investment at all, but were loaded on entirely by their American investors' takeovers. At United the Glazer family, and at Liverpool Tom Hicks and George Gillett, borrowed the millions to buy the clubs, then saddled the clubs themselves with the requirement to pay off those debts.
Debt-ridden Barcelona have resorted to extreme measures to try and cough up the £35 million Arsenal are demanding for their captain Cesc Fabregas.

President Sandro Rosell revealed the club, who are £400 million in the red, have cut back on office supplies in a bizarre attempt to try and save some cash. 

Rosell told Catalunya's TV3: "By being austere, hard and losing friends we removed the catering events, our bodyguards, and we have even stopped making photocopies in colour at the club. Now we do black and white and save on toner."

The drastic measures taken to cut back on spending come as the club continue to chase the big-money signings of Fabregas and Manchester City and Chelsea target Alexis Sanchez.
Here's is an example of the wages factor discussed above:
Barcelona have taken out a £130 million loan. Just over a week ago the new Barça president, Sandro Rosell, said the club had been forced into the move for cash-flow reasons, as they were struggling to pay the salaries of players, coaching staff and other employees.
And there's more:
Part of the reason clubs are saddled with so much debt is simply because they overpay for players in the transfer market. Payroll is the other key element. In Spain, 85 percent of revenue is spent on player salaries. Some clubs, such as Atletico Madrid, Sevilla and Valencia, spent more on salaries than they earned in revenue in 2008-2009, the most recent season for which financial numbers are known.

The Guardian published a study, based on figures from June 1, 2008, to May 31, 2009, which illustrates that gross revenue and payroll were perilously close for many EPL clubs. Manchester City's gross revenue was $133 million and its payroll was $127 million. Blackburn Rovers took in $78 million and spent $70 million on salaries. Wigan Athletic's revenue and salary numbers were $70 million and $64 million, respectively. At Birmingham City and Wolverhampton Wanderers, the margin between turnover and the wage bill was roughly one-and-a half-million dollars."
Sources in Spain disagree on how much Real actually owe.

Perez stated at the start of the season that Real were "only" 327 million in the red, a figure he admitted to when he presented his budget for this season.

However, other analysts, who have done a bit of digging through the accounts and talked to banking figures, think the figure may be almost as much as 80 percent higher.

Whatever view you take, these are big, big numbers.

Back in 2001, during his first stint as president, Perez sold off Real's training ground in the centre of Madrid to clear the club's debts that had been built up by his two predecessors, Ramon Mendoza and Lorenzo Sanz.

The joke going around then was that even though Real Madrid had been technically bankrupt for the best part of a decade, no Spanish bank would ever dare to foreclose on such a national institution and risk such public shame.

However, this was an era when the Spanish economy was buoyant. Now it's in crisis, and the financial institutions here have developed a very different attitude to that which prevailed before.

Profound questions remain, such as how Real's latest debt burden was accumulated—leaving last summer's €260 million buying spree to one side for the moment—and is Perez's forecast of how he is going to pay it off realistic.
Most indebted clubs
As noted above, Arsenal debt now stands at £97.8 million, so the figure given in the table below is no longer accurate.
Let's return from the dizzying montage.
Surely, it must be evident that things cannot continue like this. The notion that "there's always someone out there to underwrite the debt you have accrued" is deeply flawed. Being the rational animals we all are, surely this must be self-evident.
I, for one, cannot see how this model can be defended. If it cannot, then, there must be another way.
Let's examine it.
Getting out of Manchester United's shadow
Manchester United have been the dominant English club in the past two decades. Until recently, they were the world's richest club. Here's the list of the world's richest clubs as of the 2010. I give the first dozen.

Manchester United, of course, sit proudly atop all other English clubs. Arsenal are second and Chelsea follow closely.
Currently, a big gap in commercial revenue between Manchester United and Arsenal exists. In the last year, United broke the £100 million ceiling in commercial revenue at £103.4 million. In the same period, Arsenal commercial revenue was £46.3 million.
This illustrates immediately why Arsenal can't compete with Manchester United in the transfer market. A quick survey shows that the other top clubs in Europe, Madrid and Barcelona all outstrip Arsenal in commercial revenue.
The task therefore for Arsenal is to close this gap. This is what Stan Kroenke has said he intends to do.
Last summer's preseason tour of Malaysia was simply the first step towards that. This summer Arsenal will be going to Nigeria, the most populous country in Africa. I see this as an aggressive push to make the Arsenal brand better known globally. This in turn will yield more revenue for the club.
Our primary objective, as we take the club forward, will always be success on the field.   To give the club the best opportunity to achieve this, we must drive a virtuous circle of increased revenue, increased investment in the team and a larger engaged fan base and we must do this in a way which is self-sustaining and protects the long-term future of the club.
To understand the implication of all this, consider the following:
A survey by TNS Sport in 2006-07 that interviewed 28,000 people in 21 countries reported that United had 333 million followers worldwide, 192 million of whom were in Asia. United have developed commercial partnerships in more than 45 countries in Asia, and TNS is now updating its findings.

A separate survey by Futures Sport and Entertainment concluded that United generated 4.2 billion television viewers worldwide last season. That equates to a NFL Super Bowl worth of viewing figures every seven days and means that more people watch United globally than the whole sport of Formula One.

What is clear is that United are determined to make as much as possible out of their fan base. In the next phase of their commercial strategy, Manchester United are determined to monetize their fan base "and put that into a moneymaking machine" in the words of their commercial director, Richard Arnold, talking to the Financial Times.

He reckons that the money that the Premiership champions can make from exploiting their fan base will dwarf the income it has been getting from sponsorship deals, itself very substantial. Up until now these deals have been the main source of expanding commercial income and have included the £80 million shirt sponsorship deal with Aon and the innovative £40 million training kit deal with logistics company DHL.
The Glazers, despite the fact that they are milking Manchester United, have embarked on an aggressive commercial push to make the United brand even bigger and stronger.
There is no doubt that the marketing push by the Glazers has dazzled brand specialists.  This year they were asked to join M50, an invitation-only body for the 50 most powerful global brands. The Glazers have spent more than £40 million in devising and executing a commercial strategy that has yielded a tenfold return with more than £400 million generated from over 100 commercial contracts.  A two-person operation in Manchester has been replaced by a team of 45 working out of a luxurious Mayfair office.
In sum, everywhere you turn, Manchester United are simply in a different league financially than Arsenal. But for their £500 million debt, one could say there would be no way Arsenal could close this gap.
But close this gap they must.
Kroenke wants to do this by maintaining Arsenal's current model of fiscal responsibility while developing the commercial aspect of the business. Here's what he said when he took over the club:
I believe the values we defend are highly defendable.

We want to do things with class and be very brave. Courage is a quality I admire, because it is highly needed in the modern world.

I can see a lot of fear and discontent among you—and I can understand that because we live in a world where we fight with people who have extremely high resources.

We can compete by trying to be intelligent and to be united, because football is very difficult to be consistent and we have been more consistent than anybody in the world in the last 15 years.
And here's how The Guardian analyzes the situation:
Aside from the obvious—ending the wait for silverware on the pitch—commercial growth is the No. 1 priority. The successful relocation phase to the Emirates is over, and with it the one-off boost from property income. Commercial deals with Emirates and Nike are due for renewal in 2014. Both were agreed on a long-term basis at rates well below those since achieved by Arsenal's top-four rivals due to the need to frontload income to finance the move. As a result, Arsenal lag well behind Manchester United, Chelsea and Liverpool. Kroenke must decide whether to end those deals early, while also driving global expansion and the further utilisation of the Emirates as a multi-event sports and entertainment venue.
Here are the immediate steps the club's management is taking:
Arsenal have done research that shows their "brand awareness" is not that far behind the likes of Manchester United, Real Madrid and Barcelona. They have more than five million "followers" on Facebook and 500,000 on Twitter. The problem is making money out of this global popularity.

Gazidis hired Tom Fox, previously with Nike, Gatorade and the NBA, to be the club's chief commercial officer in August 2009, which has been followed by a raft of executive appointments with a focus on marketing. This team is looking to set up partnerships with companies, in Europe, the Far East and the US, that fit the club's profile. A new shirt sponsorship deal next season is expected to bring in an extra £15 million per year.
The implication of this on Arsenal's immediate future
The old word, temperance, captures what Arsenal must continue to do to enter the promise land of financial freedom and dominance. When this is attained, Arsenal would be able to afford any player she desires and would be able to say no to any club that comes knocking for her players.
At present, Arsenal cannot afford exorbitant salaries.
That's the reality, and that's why Wenger is not buying—because you have to pay the salaries of players you buy. Again, you may have the £15 or £30 million to make the big signing, but what do you do with the wages thereafter?
Wenger, as every fan must have observed, hates losing. You'd be hard put to find a sorer loser. Therefore, it stands to reason that he himself would like to be in the position of maximum strength, and what better way but to sign the best players you can find?
But Wenger is not a fool.
He's looking at the future. And if the current model is sustained, the next decade or two will belong to Arsenal.
Think.
While the top clubs would be servicing their enormous debts, Arsenal would be using her resources to buy the Messis, the Xavis, the Iniestas, the Fabregases and the Ronaldos. While some of these clubs will be going bankrupt, Arsenal will be standing firm.
Arsenal are looking to be the next Barcelona. It took Barcelona 30 years of planning to be what they are now.
That's the dream, and it's not far off. But there's an enemy: instant gratification. This is the urge every fan of Arsenal should seek to curb; look at the bigger picture; aim for the sweeping view of Mount Pisgah.