Paulina Gretzky: Sexy Photos Are Just the Tip of the Iceberg for Wayne
December 11, 2011
Wayne Gretzky is going to have to relax or his daughter Paulina is going to give him a coronary.
The conservative Gretzky was reportedly not happy with recent pictures posted on Twitter by his daughter, and it is safe to say that the the Great One is raising the Wild One.
Lucky for us, we have the pictures—courtesy of coedmagazine.com—to review in order to become educated on this issue, and then decide if Gretzky is just being a protective daddy, or if he has a serious problem on his hands.
Photos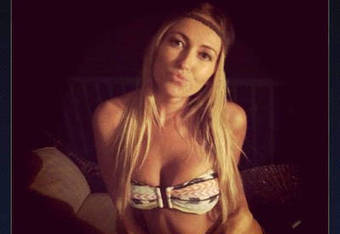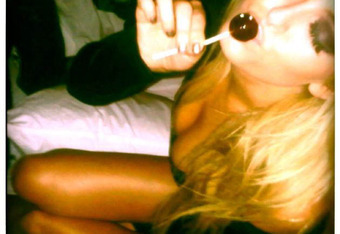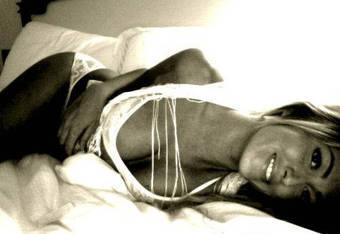 This is just a sampling of the photos, but I think you get the gist. Paulina likes to make kissy faces, she is not a fan of heavy clothing, and has a deep affection for lollipops.
Putting His Pucking Foot Down

Wayne laid down the law for his 22-year-old daughter, as the two had a little pow-wow. Foxsports.com reported hearing from a "family source" that Wayne told his daughter, "This is not just about you—it's about the family name, so stop it.'"
While Paulina no longer lives under her parents roof, the Great One is in a good position to have his demands heeded by his daughter because the aspiring singer/actress lives on an allowance.
While there is no mention of a threat to strip allowance, you have to imagine that came into play as the wild child was persuaded to align with Wayne's wishes. The pictures came down, and this message went up.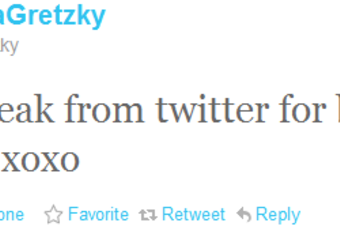 Wayne's Growing Pain

Wayne may have gotten his way with the pictures, but he'd be foolish to think he got any kind of permanent resolution in this case.
These words are going to ring hollow with his daughter, as well they should. After all, this is Wayne's wife and Paulina's mom.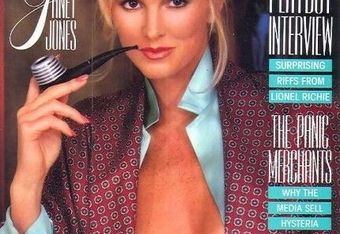 The pipe adds an air of sophistication that a lollipop does not, but perhaps these photos aren't all that dissimilar?  
Wayne's hypocrisy is not a unique situation. He is in the majority of fathers who'd prefer their daughters were more wholesome than provocative.
While Wayne's desire to not have his daughter posting these kinds of pictures is understandable, Mr. Gretzky would be well served to learn that to control these kinds of situations seldom works. This is a path that invariably leads to a bigger outburst of anti-daddy behavior from rebellious kids.
Beyond all that though, Wayne needs to start equipping himself to handle this sort of thing. These kinds of photos are a natural way into the entertainment industry for a lady of Paulina's particular aesthetic talents.
And if she does become a success, images like this are going to be everywhere. There would be music videos will little clothing and erotic dancing, movies with nude scenes. She may even walk in her mommy's Stilettos and appear in Playboy. 
So relax, Great One. While you may not like what you see, trying to stop it isn't going to make it go away. And if you're wondering how you could possibly live with this reality, just look at your wife and realize you already do.