Realistic 2013-14 Expectations for Los Angeles Kings Rookies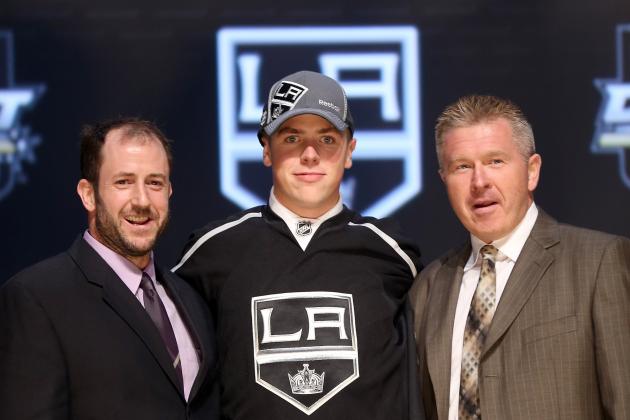 Bruce Bennett/Getty Images

Training camp is well underway for the Los Angeles Kings, who appear to be healthy and prepared to begin the 2013-14 NHL season.
The Kings' lines for opening night are still very much up in the air, although it's highly unlikely any rookies will make their debut.
L.A.'s core is intact and a couple newcomers should see the ice as well. With that said, there are a few standout prospects who may get an opportunity to put a Kings jersey on at some point this season.
Here are some realistic expectations for potential L.A. rookies.
Stats courtesy of NHL.com.
Begin Slideshow

»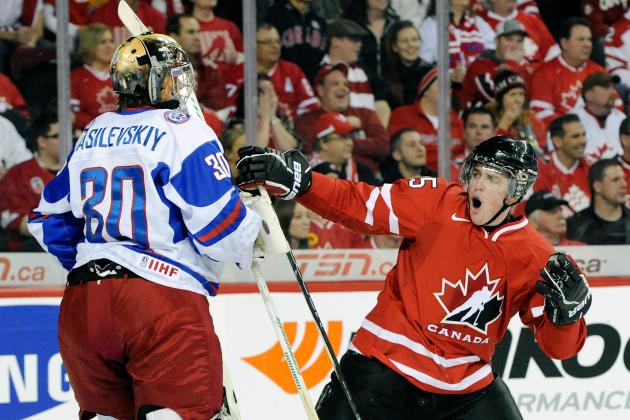 Richard Wolowicz/Getty Images

Tanner Pearson is the only prospect on this list with NHL experience and he remains the most likely to make the jump to the NHL this season.
Pearson made his NHL debut in Game 3 of L.A.'s second-round series against the San Jose Sharks. He was on the ice for over five minutes, playing left wing on the team's fourth line.
The 21-year-old has good speed, size and can play solid two-way hockey. He has the potential to be a top-six forward and if he had the chance, he could make some other NHL teams this year. However, he will probably start the season in the AHL because of the Kings' depth up front.
Depending on injuries and the performance of L.A.'s fourth line players, Pearson could play in anywhere from just a few games, to more than half the season. The best case scenario for Pearson would be suiting up alongside Jarret Stoll on the third line.
With the Monarchs, Pearson will play wing on the team's top unit and see significant ice time on special teams. He should score at least a point per game, as he and Linden Vey have good chemistry on offense.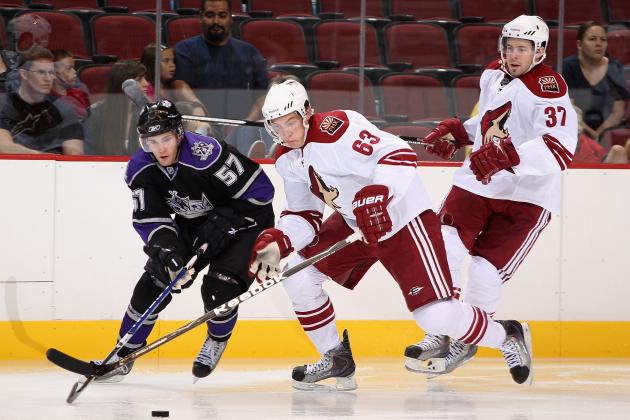 Christian Petersen/Getty Images

Linden Vey has superb offensive skill. He has amazing hands, especially around the net, great speed and good vision. What's keeping him from making the Kings is his size.
Vey stands 6'0", but weighs less than 190 pounds.
With Anze Kopitar, Mike Richards and Jarret Stoll firmly cemented as the Kings top three centers and a number of players vying for spots on the right side, it will take a couple injuries for Vey to be called up this year.
Vey is set to enter his third season with the Manchester Monarchs. He finished with 43 points in his first AHL campaign and tallied 67 points last season. A trend should develop as it did junior, where Vey's production improved with each season.
Expect Vey to tally more than a point per game and be among the AHL leaders in assists and points in 2013-14.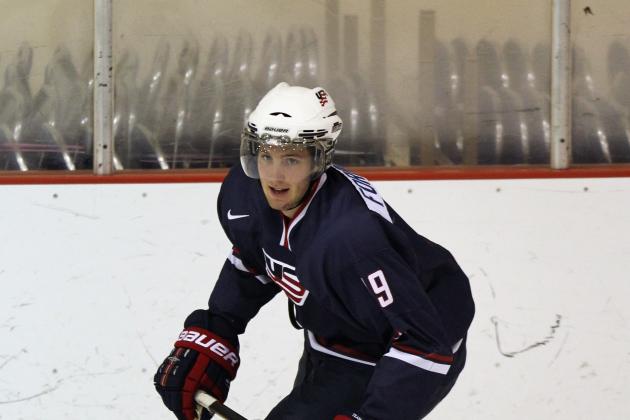 Bruce Bennett/Getty Images

Derek Forbort is L.A.'s best prospect on defense. Unlike the best two young blueliners currently on the Kings, Drew Doughty and Slava Voynov, Forbort is not an offensive defenseman.
The 21-year-old stands 6'4" and weighs 212 pounds. He excels in his own end, where good positioning and shot blocking make him a solid stay-at-home defenseman. He plays with a physical edge and has good passing skills, but doesn't seem comfortable carrying the puck up ice.
Forbort spent the last three seasons playing for the University of North Dakota, before joining the Monarchs for six regular season games and four more in the playoffs. Now signed to a three-year, $2.7 million entry-level contract, Forbort will one day play a role similar to Willie Mitchell's.
For now, Forbort sits ninth or tenth on L.A.'s depth chart and will likely spend the majority of the next couple seasons with the Monarchs. Even a single AHL campaign should do great things for Forbort's development, specifically in the offensive zone.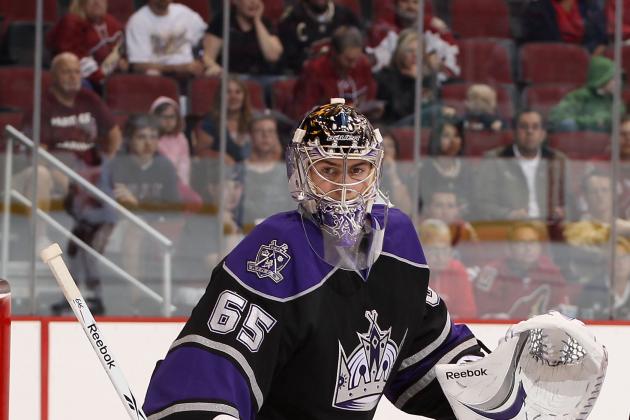 Christian Petersen/Getty Images

The performance of Jonathan Quick and Jonathan Bernier has made L.A. fans forget about goaltending prospects in recent years.
With Bernier now in Toronto, it's time to take a closer look at Martin Jones. The 23-year-old netminder has yet to see NHL action, but has been solid in his three seasons with the Monarchs. He recently signed a two-year, $1.1 million contract with the Kings.
Jones went 27-25-4 with a .919 save percentage, 2.53 goals-against average and five shutouts last season.
He should put up similar numbers again this season and once again play in at least 50 games. That said, the athletic 6'4" goaltender may finally get an opportunity to appear in a few NHL games. Jones is in great condition physically and has shown he can bounce back after letting in a bad goal.
Look for the North Vancouver native to suit up in at least a couple NHL games as a backup and perhaps two or three as a starter, depending on injuries and where the Kings are in the standings.