Ranking the 10 Worst Sets of Teeth in NHL History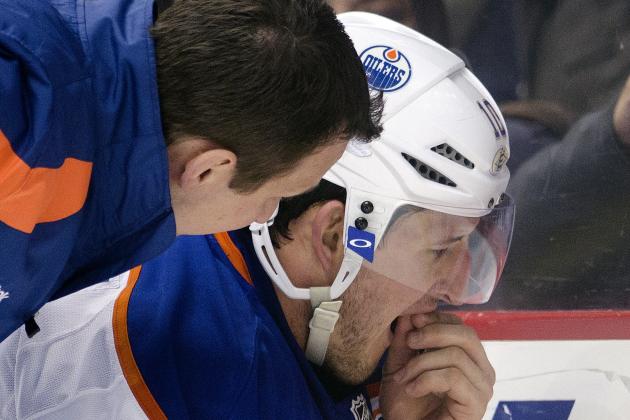 Rich Lam/Getty Images
Hockey players have long been associated with missing teeth.
Since the beginning, hockey has had a reputation of being a rough game. As a result, hockey players are known for, among other things, missing teeth. Here is a look at the 10 worst teeth in NHL history.
One simple ground rule about this list: A picture of the teeth has to exist for a player to make this list. I'm sure some players back in the day had awful teeth, but unless there's a good photo documentation, they're not going to make this list.
Feel free to name other players who should earn a place on this list and include a link to a photo showing their teeth, if possible.
Begin Slideshow

»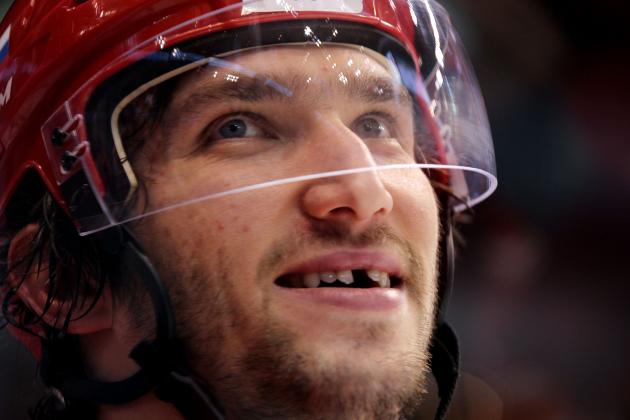 Jamie Squire/Getty Images
With that smile and that nose, Ovie could only be a hockey player.
With that broken nose and those missing teeth, could Alexander Ovechkin be anything but a hockey player?
"The Great Eight" won another goal-scoring title this season after a slow start and helped lead the Washington Capitals to another division title.
Now all he needs to do is win a Stanley Cup...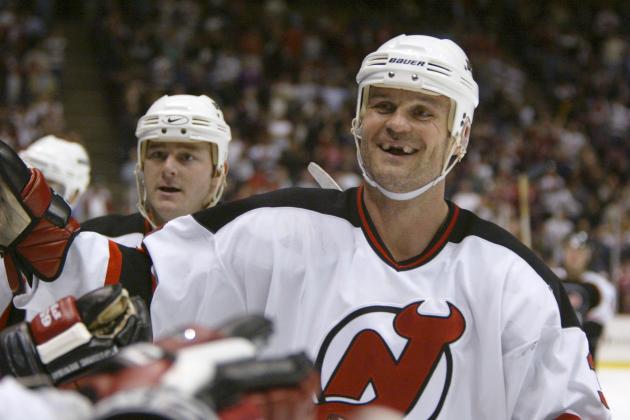 Al Bello/Getty Images
Ken Daneyko had a great career as a tough, physical defenseman with the New Jersey Devils.
Defenseman Ken Daneyko accumulated 2,516 penalty minutes in 1,283 regular-season games with the New Jersey Devils.
He helped the club win three Stanley Cups and lost more than a few teeth along the way while battling forwards for position in front of the New Jersey net.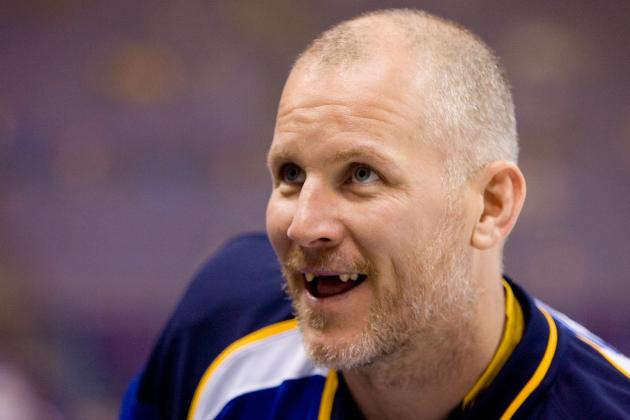 Dilip Vishwanat/Getty Images
Keith Tkachuk's face shows the cost of being a power forward.
Keith Tkachuk is one of the top goal scorers among American-born players in NHL history.
"Big Walt" was a prototypical power forward. He scored 50 goals in back-to-back seasons in 1995-96 and 1996-97. He also had 11 seasons with more than 100 penalty minutes.
Along the way, he lost his fair share of teeth before retiring in 2010.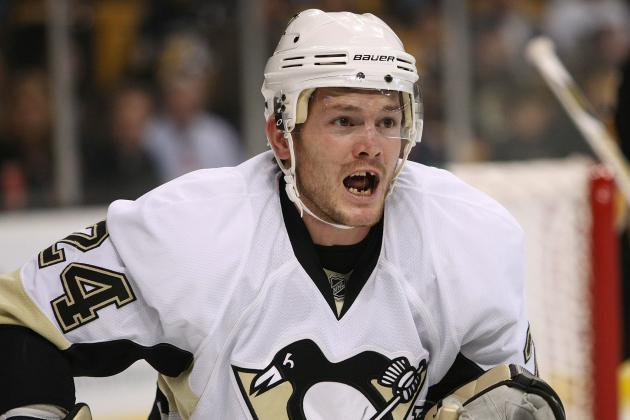 Elsa/Getty Images
Matt Cooke is one of the NHL's most hated pests.
Matt Cooke is one of the most hated players among fans and opposing players.
The super pest is now a member of the Minnesota Wild after playing previously for the Vancouver Canucks and Pittsburgh Penguins. The oft-suspended Cooke is an expert at getting under the skin of opponents, and his smile shows the result of 14 NHL seasons and nearly 1,000 games.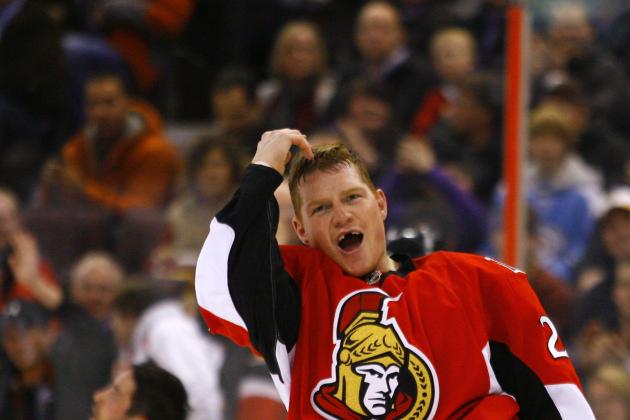 Phillip MacCallum/Getty Images
Chris Neil's smile shows the punches he's taken during his NHL career.
Chris Neil has been a great teammate and tough guy for the Ottawa Senators. In 11 seasons, he has accumulated 2,005 career penalty minutes. His missing teeth are a testament to the battles he's fought over the years.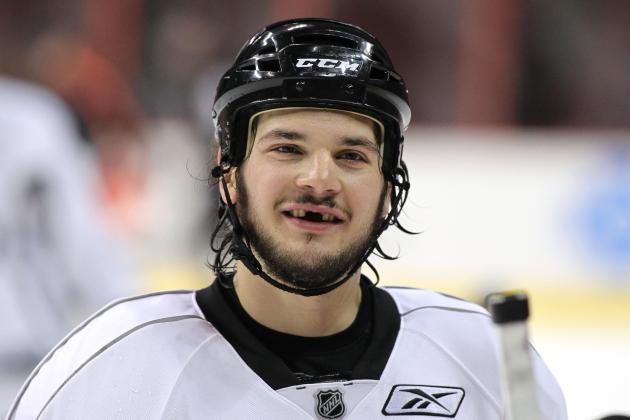 Andre Ringuette/Getty Images
Daniel Carcillo flashes that million-dollar smile.
Daniel Carcillo is more of a pest than a heavyweight goon, but he doesn't stay in the NHL because of his deft scoring touch.
He has played for the Phoenix Coyotes, Chicago Blackhawks and Philadelphia Flyers. He has already accumulated 1,079 penalty minutes in just 333 career NHL games.
His smile is typical for a veteran of NHL wars.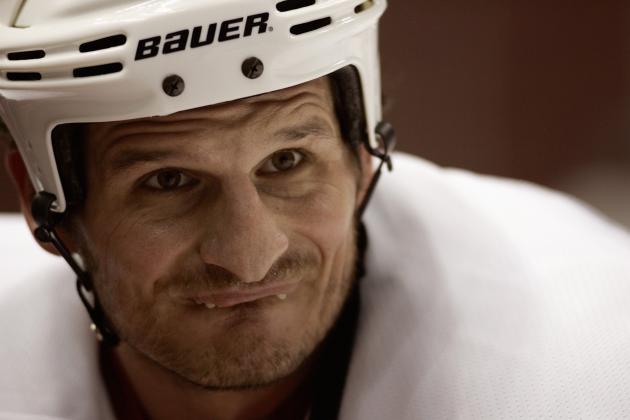 Donald Miralle/Getty Images
Mike Ricci played with grit and determination.
Mike Ricci was a good, two-way hockey player. He scored a decent number of goals in his prime, killed penalties, won key faceoffs and provided great leadership in the locker room in his later years.
He was considered a hockey player's hockey player and never shied away from battles in the corners or in front of the net. His smile is the by-product of playing 1,099 games in 16 seasons.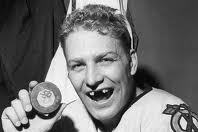 Gapersblock.com
Bobby Hull was the first NHL player to score more than 50 goals in a season and later became the first to sign a $1 million contract when he joined the WHA's Winnipeg Jets.
In the old days, even goal scorers dropped the gloves, and Hull's face is the proof. Here he is after scoring his 50th goal, showing off that future million-dollar smile.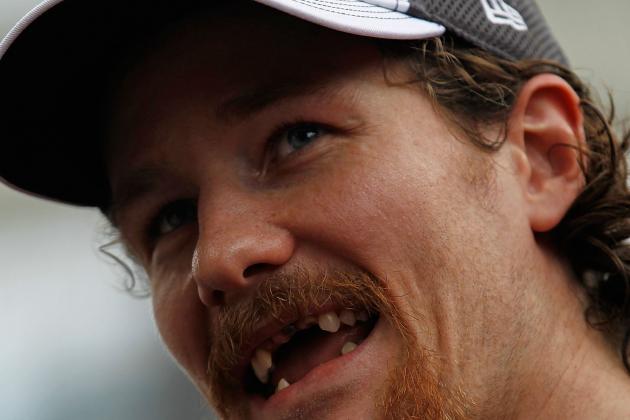 Jonathan Daniel/Getty Images
Duncan Keith has now won two Stanley Cups with the Blackhawks.
Duncan Keith is a great defenseman who has helped the Blackhawks win a pair of Stanley Cups.
He famously lost seven teeth during the 2010 Western Conference Final when he blocked a shot with his face. Amazingly, he got stitched up and returned to action just a few minutes later.
Here's what he looked like at the 2010 Stanley Cup parade.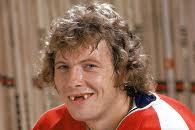 thehockeywriters.com
In the 1970s, the toothless grin of Bobby Clarke as he lifted the Stanley Cup for the Flyers was one of the most famous images in hockey.
He was captain of the "Broad Street Bullies" club that won back-to-back Stanley Cups in 1974 and 1975. They were the first expansion team to win a title, and Clarke was their leader.