Ranking the Biggest Snubs from Team USA's Preliminary Olympic Hockey Roster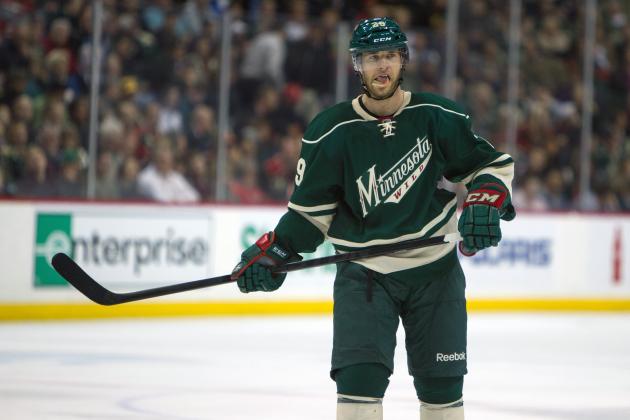 Brace Hemmelgarn-USA TODAY Sport

In 206 days, Team USA will take the ice in the 2014 Winter Olympics in Sochi, Russia.
Monday's announcement of the 48-man preliminary roster offered a first glimpse of what kind of squad the USA may field come February 13.
All of the nation's biggest hockey stars—from Patrick Kane to Ryan Suter to Jonathan Quick—were included, as expected, on the roster.
However, a plethora of other talented U.S.-born NHL players, including six who participated on the 2010 Olympic team, were surprisingly left off the list.
Which American-born NHL-ers were oddly cut from Team USA consideration? A ranking of five particularly notable snubs falls on the coming slides.
Begin Slideshow

»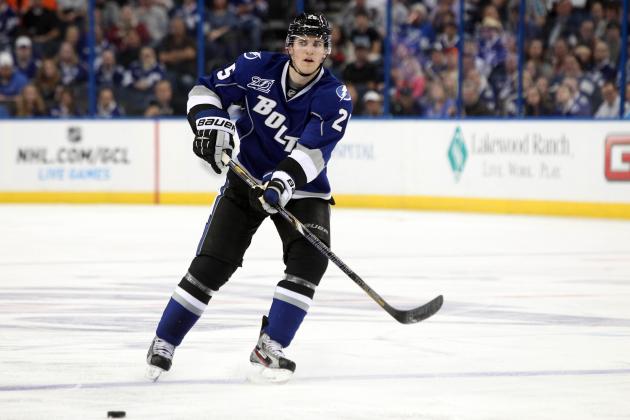 Kim Klement-USA TODAY Sports

Birthplace: Anchorage, Alaska
2013 Stat Line: 48 GP, 5G, 17A, +1
Defenseman Matt Carle established himself as a formidable top-pairing asset during his first season with the Tampa Bay Lightning, chipping in effectively with both offense (22 points) and defense (87 blocked shots and 22 takeaways).
The 28-year-old already has a conference championship ring under his belt, but 2013 finally proved that he's ready for nightly top-pairing minutes.
While Carle's odds at playing in an Olympic game in 2014 were iffy at best, it's still strange to see him left off the Team USA preliminary roster in favor of little-tested youngsters like Danny DeKeyser, Jacob Trouba and Seth Jones.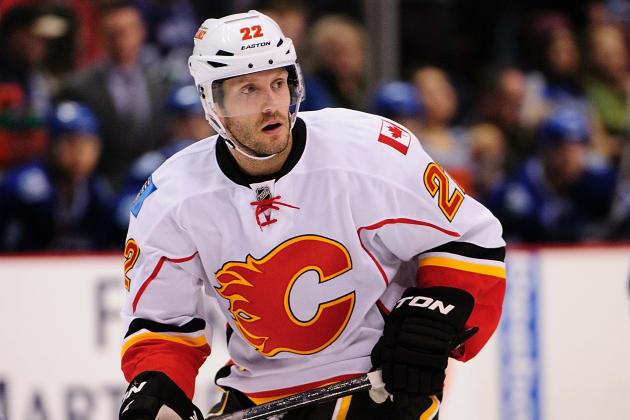 USA TODAY Sports

Birthplace: West Seneca, New York
2013 Stat Line: 47 GP, 9 G, 23 A, +2
Lee Stempniak has quietly made a name for himself in some of the NHL's smaller markets, compiling 307 points over his 564-game NHL career in cities like St. Louis, Phoenix and Calgary.
The 30-year-old winger produced at his fastest pace in years in 2013, ranking ninth among all U.S.-born skaters with 32 points in 47 appearances. His impressive stat line only ranked as the fourth-best of his career, though—a testament to Stempniak's underrated consistency over the past decade.
It's surprising to see Stempniak snubbed an invite to the U.S. Olympic camp this fall.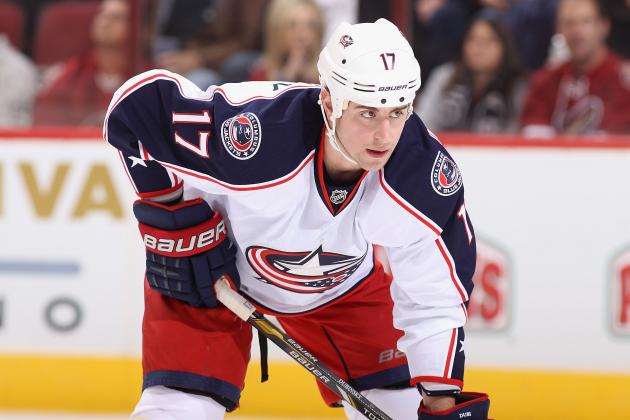 Christian Petersen/Getty Images

Birthplace: Anchorage, Alaska
2013 Stat Line: 29 GP, 2G, 18A, +2
Brandon Dubinsky's career has floundered a bit over the past two years, but his omission from Team USA was still a strange one.
The 27-year-old center missed a large part of the 2013 campaign with a sprained knee, but otherwise produced at a high pace, scoring 20 points in his first 29 games as a Blue Jacket. Dubinsky also made his physical presence felt with 64 hits.
Team USA could have a difficult job justifying the selections of bottom-six players like Justin Abdelkader, Trevor Lewis and Craig Smith over Dubinsky.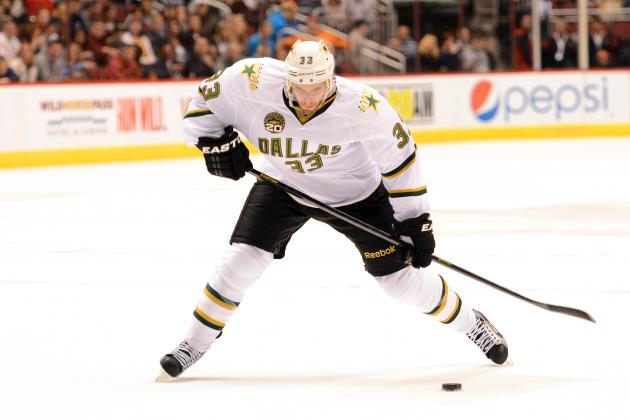 Jake Roth-USA TODAY Sports

Birthplace: Grand Rapids, Minnesota
2013 Stat Line: 47 GP, 3G, 24A, +4
Unheralded offensive defenseman Alex Goligoski had another solid season for the Dallas Stars in 2013, registering 27 points and 66 blocked shots in 47 games.
The 27-year-old ranked fourth among all American rearguards in scoring, his fourth consecutive appearance in the top 10 of that category.
On a Team USA preliminary roster lacking in puck-moving blueliners (Ryan Suter and Keith Yandle are the only two that remotely fit the role), Goligoski's abilities will likely be missed come February.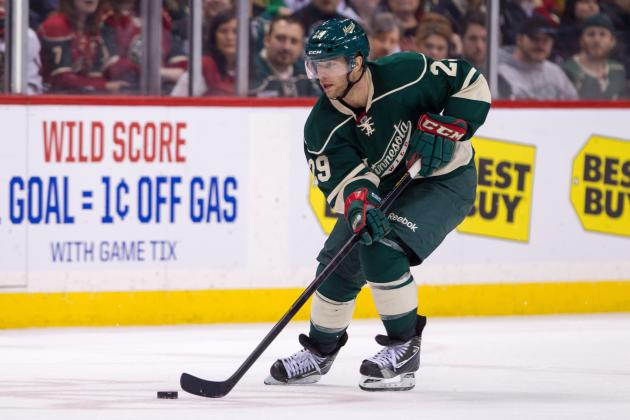 Brace Hemmelgarn-USA TODAY Sport

Birthplace: Repentigny, Quebec (has dual citizenship)
2013 Stat Line: 47 GP, 14G, 20A, +1
Jason Pominville transitioned quite well to Minnesota after spending the first decade of his career in Buffalo, registering nine points in his first 10 appearances for the Wild.
The former 80-point scorer and six-time 20-goal sniper likely expected to have an even bigger transition ahead of him this winter—a three-week transition to Sochi, Russia.
Instead, Pominville was not only snubbed from the final Team USA squad, but also from the mere preliminary roster. It's shocking that a player of Pominville's experience and track record was passed over while the unproven talent of prospects like Nick Bjugstad, Kyle Palmieri and Alex Galchenyuk was picked instead.