Hockey Voice: Talking Visors, the Hawks' Streak & Teams That Are No Longer Elite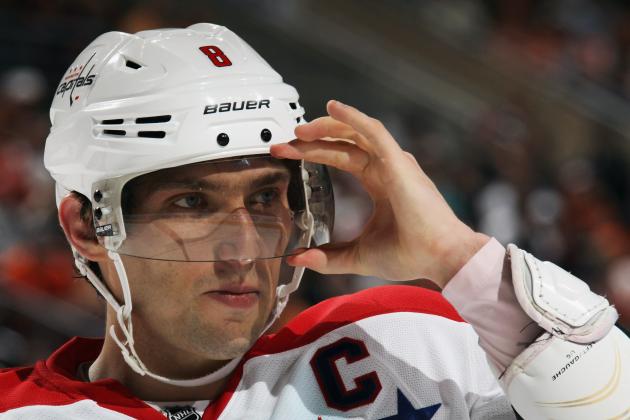 Bruce Bennett/Getty Images

Welcome to "Hockey Voice," a new frequent feature that will delve into hockey issues of the day. We will examine three news items or trends and share our insight and analysis.
This is also a place to share your views of the biggest issues and news items facing the sport today from fighting to head shots and from realignment to the draft lottery.
Feel free to comment and join the conversation as today we examine the controversy over visors, life for the Blackhawks after their historic winning streak and why a pair of teams that have been perennial winners for years are now just a little bit better than average.
Begin Slideshow

»
The horrible injury to Marc Staal last week once again raised the issue of whether or not visors should be made mandatory in the NHL.
Common sense dictates they should be, but the NHLPA still says it does not favor making visors mandatory and wants players to have the choice as to whether or not to wear them.
Look, let's face it, hockey is a physical and tough game and it's played on sharp skates with pointed sticks and a hard piece of vulcanized rubber which can travel at players' faces at more than 100 mph.
There are those who say that fighters can't wear visors (there is a penalty associated with starting a fight while wearing one). But it's not too hard to have players remove their helmets while they drop their gloves and sticks just before they start throwing haymakers. At most we're talking about a two-second delay here.
There are also those who say it isn't "manly" to wear a visor. Well, that way of thinking is nothing new. Believe it or not, there were people who said goalies weren't tough if they wore a mask or for players to skate on the ice with helmets on. Now, play stops when a goalie's mask falls off during a game and all players must wear helmets.
The NHL should follow a similar procedure with visors that they did with helmets and grandfather the rule. All players who have already signed an NHL contract as of the start of the 2013-14 season do not have to wear visors for the rest of their careers. But any player signing their first NHL contract after the start of next season must wear a visor when taking the ice.
It worked with helmets. Sure, it took another 15 years or so until Craig MacTavish became the last helmetless player, but now, few NHL players would think of taking the ice without wearing one because of the protection it affords them. Do the same with visors.
I understand the NHLPA's desire for freedom of choice, but in this case, will it really take somebody losing an eye for them to see the benefits of protecting their own members from permanent and serious bodily harm?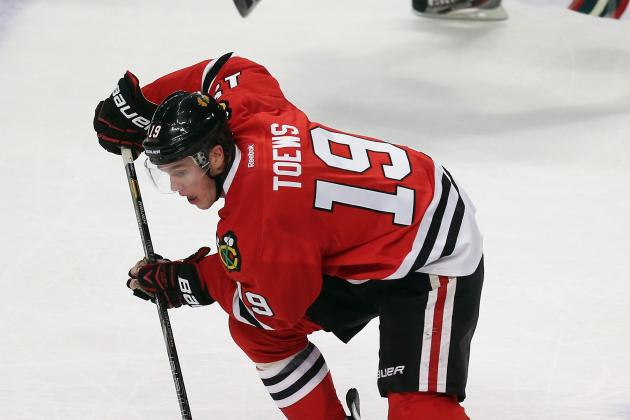 Jonathan Daniel/Getty Images

It's not time to panic yet, but after their remarkable 30-game point streak, the Chicago Blackhawks have lost two straight games.
Now we'll see how the Blackhawks respond to the end of the streak. Coach Joel Quenneville has a tough fight on his hands to keep his club winning consistently.
Now, he's fighting human nature. The players have to have been reading the headlines about their incredible 21-0-3 start. They have heard over and over again how talented they are, how well they step up in the clutch and every other good thing you can imagine.
When things are going that well, it's human nature to feel satisfied and take your foot off the gas pedal a little bit.
Chicago players need to understand that while their incredible start is one for the record books, it does not win them anything more than that. In fact, the only team ahead of them all-time, the 1979-80 Flyers who went 35 games without a loss (25-0-10) did not go on to win the Stanley Cup. That club reached the Stanley Cup Final only to lose in six games on Bobby Nystrom's historic overtime goal that started a dynasty for the Islanders.
Sure, the Blackhawks looked tired and a bit listless in the first period last night against Edmonton. The streak has to take a physical and psychological toll on the players and coaching staff. An injury to Patrick Sharp certainly doesn't help either.
But the key is how the team reacts now. Quenneville can't let a two-game losing streak become five games. He can't let the team's confidence be eroded after a record-setting start to the season.
If the Blackhawks play .500 hockey over the next 10 games, they'll be fine. If they go 2-7-1, however, many of the benefits of their fast start will become just a memory.
And no matter how many games in a row they go without a loss, championships in the NHL are not won in January, February or even March. This team needs to play its best hockey in May and June or it will become just another footnote just like the 1980 Flyers.
Chicago started this season with quite an accomplishment. But it's how they finish this season that they will ultimately be remembered for.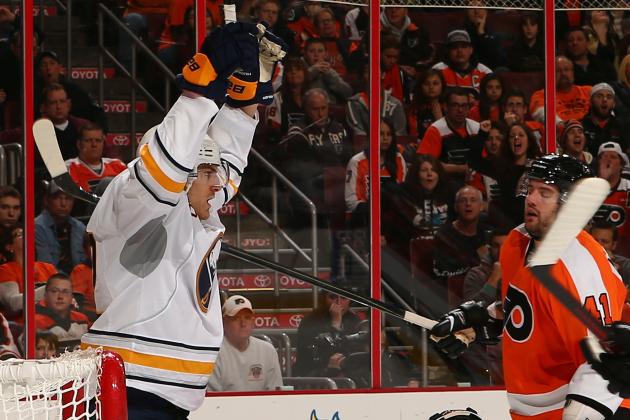 Elsa/Getty Images

I know it's not going to make fans of these two teams happy, but let's face it, the Flyers and Red Wings are not elite teams anymore.
I am not saying they stink or that they can't make the playoffs or even win a round or two. What I am saying is that after years of being among the best teams in the game, Detroit and Philadelphia have come back to the pack and are just two pretty good hockey teams.
Both clubs have been hurt by inconsistency. One weekend, the Red Wings are capable of shutting out Nashville 4-0 and crushing Vancouver 8-3 and then two weeks later, they are swept in a home-and-home against the Blue Jackets.
Philadelphia looked great crushing the Islanders 7-0 and then winning in Pittsburgh but is just as capable of playing flat in a bad loss to Florida or giving up three quick goals in a shutout defeat against the Bruins.
The Red Wings are in transition. The loss of Nicklas Lidstrom hurt this team and quite honestly, they have nobody to replace him just yet. That's the thing about once in a generation players like Lidstrom, they don't come around all that often and we often don't fully appreciate the value of a player until we have to do without them.
Even on offense, some of Detroit's best players are older and while newcomers have potential, we just don't know how well they will do over the long run and more importantly, how they will perform in the playoffs when it matters most.
In Philadelphia, the team hasn't been the same since Chris Pronger was knocked out of the lineup with a concussion. It's easy to blame goalie Ilya Bryzgalov, but if you watch the Flyers play over several games, you can see their defensive coverage is a problem. They just have key breakdowns at poor moments and while Bryzgalov is not a world beater right now, he's not the main cause of Philly's defensive shortcomings.
This is a time of transition for both the Flyers and the Red Wings. Both teams have GMs with proven track records and ownership dedicated to producing a winning team. It's not time to panic in either city, but it is time to realize that a new era is beginning and that right now, neither team is special the way they have been in recent seasons.
It should also be comforting for fans of both of these teams to know that ownership will do what is necessary to keep their teams competitive for the long haul.