Why Barcelona Has Already Won La Liga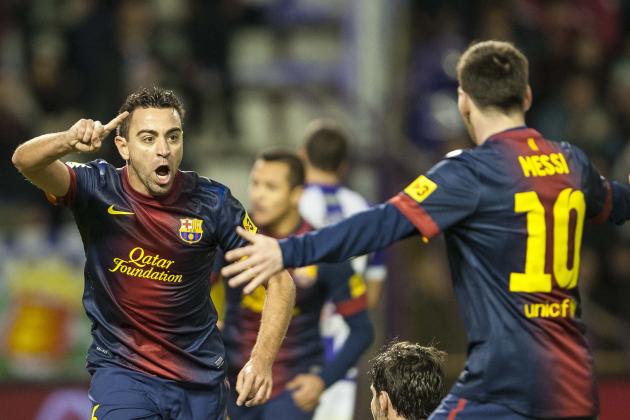 Victor Fraile/Getty Images

It may be merely 17 games into the La Liga season, but it is clear that Barcelona may have already settled who will be lifting the trophy in May.
Between their record start to the season and faltering rivals, the only way Barcelona will lose the league is if the Catalans themselves implode (via ESPN).
La Blaugrana have been an exciting team to follow this season.
The few months of play for Barcelona have been filled with injuries, comebacks and surprises. But the will to win has never been more prevalent. That same desire has spurred Barcelona to a first-half season performance that has all but decided the champion.
In this article we will take a look at a few of the reasons why Barcelona already have won La Liga.
Begin Slideshow

»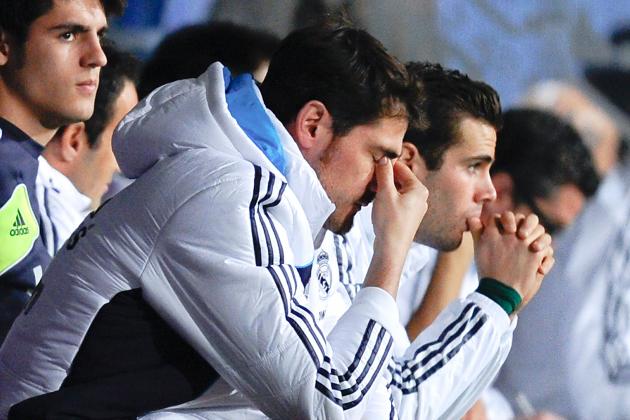 David Ramos/Getty Images

If someone had stated at the beginning of the season that Real Madrid would be 16 points behind Barcelona at this point, we all would have thought that he or she was crazy.
Yet that is exactly where Los Blancos find themselves and are no longer a threat to catch bitter rivals Barcelona.
Real Madrid have already dropped more points this far than in the entirety of last season (via ESPN).
To put it simply, Los Blancos are struggling; they may even be in utter turmoil. It is nearly impossible for Madrid to finish the season without dropping points, and it is even less likely that Barcelona will drop enough points to be caught.
Shockingly enough, were Real Madrid to win every game now, Barcelona would have to collapse to for Madrid to even get close.
If the on-field issues were not a big enough concern, Jose Mourinho may have even lost the locker room in Madrid.
After benching Real Madrid captain Iker Casillas in their 3-2 draw against Malaga, it is obvious that something is happening behind closed doors that we can only imagine (via Goal).
With everything happening at Real Madrid, both Madridistas and Cules can already write off the Whites as title challengers to Barcelona.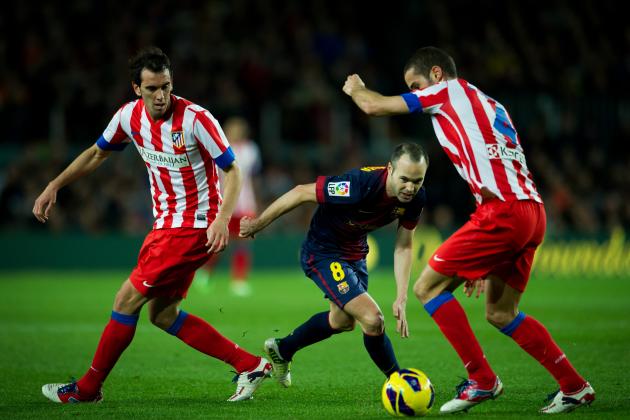 Jasper Juinen/Getty Images

Atletico Madrid have been in hot pursuit of Barcelona at the top of the table for the entirety of the season, but recent results show they are not capable of actually finishing first.
The "other" team from Madrid seemed to have a chance of overthrowing the duopoly in La Liga in the early stages of the season. And while they very well may disrupt the duopoly, only one of the two clubs will be affected.
Atletico Madrid trail Barcelona by nine points, but they may as well be sitting with Real Madrid in their chase for La Blaugrana atop the table.
After humiliating losses to both Barcelona and Real Madrid recently, it has become apparent that Atletico are nowhere near ready to challenge the giants of Spain.
The game at the Camp Nou nearly two weeks ago was seen as the biggest game of the year. And while Atletico had the chance to put serious pressure on Barcelona, it was the Catalans who shook off Atletico while showing that the two Madrid teams will only be fighting for second-place this year (via Goal).
For as strong as Atletico have been this season, they have proven that they are not a real threat to win La Liga at this point.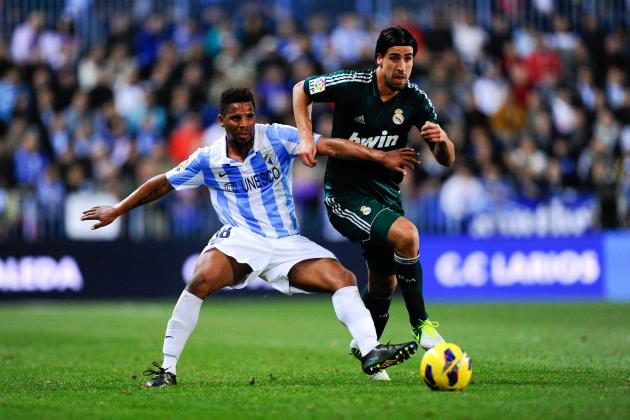 David Ramos/Getty Images

To be completely honest, only Real and Atletico Madrid have a chance at catching Barcelona. But as we have seen, their chances are in the realm of impossibility.
If the two best teams behind Barcelona cannot catch up, there is no reason to think that anyone else can.
Malaga have had a great start to the year with their Champions League run and may even have a shot at finishing as high as third. But with their recent European ban by UEFA, the club really does not have much to play for in terms of the league (via ESPN).
Other top Spanish teams have been faltering this season. Teams such as Valencia and Athletic Bilbao are fighting just to get to the European spots in the table. With such poor form this season, there is no chance they will be catching Barcelona.
To put it simply, Barcelona have no competition for first place outside of Madrid. But even the giants of Madrid look to be in a battle with each other, not Barcelona.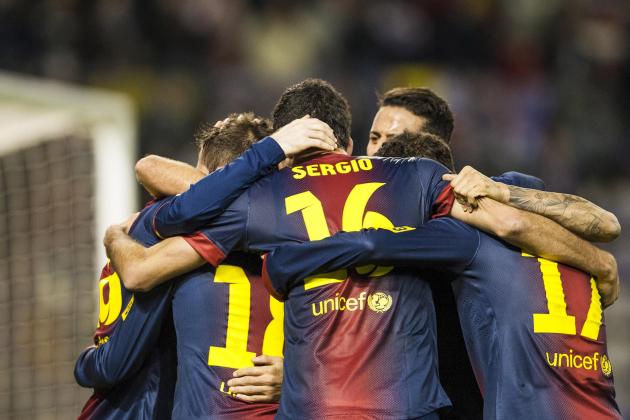 Victor Fraile/Getty Images

Dermot Corrigan of ESPN recently stated in his article discussing Barcelona's lead, "No team has not gone on to win the La Liga title having had such a lead at this point."
As sports fans will often agree, it is hard to argue with both statistics and history.
Not only is Barcelona undefeated and running away with the league, but history itself says the Catalans will win.
There is a reason that teams have never lost La Liga after being in this situation. If a team is good enough to put itself in a position such as this, there is no reason to believe that something will change in the second half of the season.
La Blaugrana have earned the position they are in and will not be willing to give it up so easily.
This may be the hungriest we have seen a Barcelona team in two years. Their fighting spirit has been hitting the ceiling since the season began and shows no signs of slowing down.
At this point, the only way Barcelona can lose La Liga is if they give it away.
The Catalan giants are their own enemies. The players must continue to show the same desire, passion and skill that got them to this point. If they see out the rest of the season the way the have until now, then it is absolutely certain La Blaugrana will be lifting the trophy in May.
Needless to say, 21 games are left in the season, and Barcelona already have firms hands around the trophy.
So has Barcelona already won La Liga? If not, who do you see taking first-place from them? Don't forget to comment below with your thoughts and arguments!
Tre' Atkinson, The Catalan Blood of Bleacher Report. Follow @TreAtkinson
Also check out my latest articles here:
Grading Tito Vilanova's First Year so far
A Look at the Issues between Barcelona and David Villa