NHL Free Agency: 6 Players Who Could Shift the Balance of Power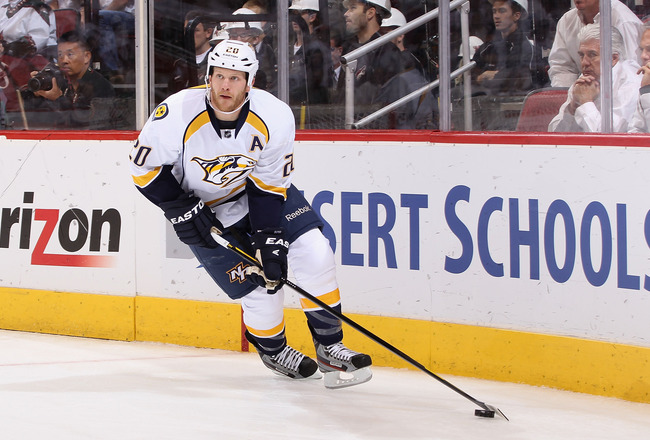 Christian Petersen/Getty Images
With the NHL free agency off and running, many teams have made big moves hoping to improve their roster for next season.
What teams made the right moves to have a chance of raising Lord Stanley's Cup. Which free agents, that are left on the market, will drastically change their team's chances next season.
Many questions and we have the answers, here are six free agents that have either switched teams or resigned that could shift the balance of power in the NHL next season.
Matt Carle to Tampa Bay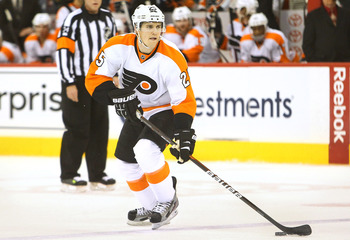 Tom Szczerbowski/Getty Images
Matt Carle will immediately help the Tampa Bay team struggling to stop teams last season. The Lightning allowed a league-high 281 goals last season, desperately needing the likes of Carle to solidify their defensive unit for next season.
Not only can Carle defend, but he can provide a nice offensive presence, adding 30-plus assists over his last two seasons and 15 points on the power play, a very underrated aspect of Carle's game. Expect Carle to come in and immediately improve the offensively gifted but defensively challenged Lightning next season.
Jiri Hudler to Calgary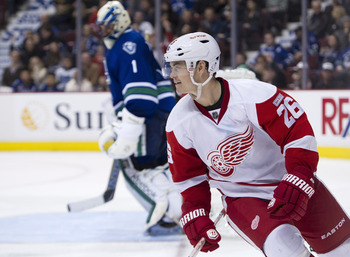 Rich Lam/Getty Images
After the acquisition of Jiri Hulder, expect Calgary to improve from playoff pretender to playoff contender next season in the strong Western Conference.
Hudler played like a top-six forward last season for Detroit and Calgary is expecting that same type of performance next season. Last season, Hudler scored 25 goals while adding 25 assists as a dynamic offensive presence for the Wings.
Although Hudler struggles on the defensive end, his scoring contributions should help improve the Calgary Flames who were offensively challenged last season, scoring the third least amount of goals in the Western Conference.
Expect Hudler to add the scoring necessary to propel this team to the playoffs next season making him a huge piece in Calgary's free agency plans this offseason.
Shane Doan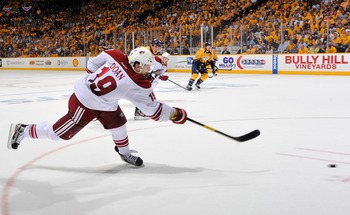 Frederick Breedon/Getty Images
Shane Doan has been a Coyote for his entire career, but the longer this free-agency period takes place, the more doubt that sinks in about Doan's future in Phoenix.
Doan's impact in Phoenix has been immense and if Doan were to leave his beloved team, they would struggle even more this season to score goals possibly winding up on the precipice of missing the playoffs next season.
At 35 years of age this man can still play, notching 50 points last season and solidifying himself as a top-six forward in the NHL. The Coyotes need Doan and expect many teams to make a hard run at one of the few remaining coveted free agents on the market who can truly shake up your team next season.
Ryan Suter and Zach Parise to Minnesota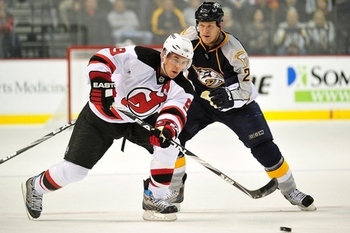 Getty Images
The biggest surprise team this offseason has to be the Minnesota Wild, after signing the two biggest free-agent targets this offseason to 13 years, $98 million each. Ryan Suter and Zach Parise will make big contributions for the Wild next season, making them instant contenders in the Northwest Division.
The Wild were 30th in the league in scoring last season and will get a tremendous boost from Parise who scored 69 points last season. Parise's skills will instantly translate to the Wild offense by not only scoring but creating better opportunities for Dany Heatley and Mikko Koivu to light the lamp next season.
Ryan Suter will enter the lineup as the team's No. 1 all-around defenseman. At 27, Suter has recorded more than 30 assists for four consecutive seasons while finishing among Nashville's top-four shot-blockers for five straight seasons.
Suter is an elite defender and will likely be pared with 29-year-old Tom Gilbert, who himself registered 115 blocks in 67 games, after being acquired from Edmonton last season. These two should anchor a strong defensive core, combined with the new found offense under Parise, should be immediate contenders for the playoffs in the Western Conference.
Andrei Kostisyn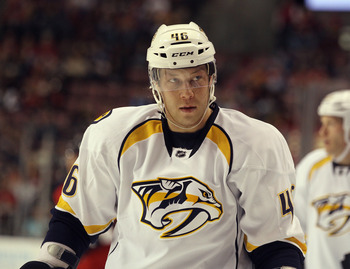 Bruce Bennett/Getty Images
Andrei Kostitsyn is one of the most talented free agents available and will most likely not be resigning with Nashville next season.
Kostitsyn added 15 plus goals over the last five seasons but is his own biggest enemy. Most recently, Kostitsyn skipped curfew leading to his benching in Game 3 of the Western Conference Semifinals. This type of behavior makes him a risky free agent, but trust that some team will be willing to take one the skill and goal scoring ability he provides.
Whoever signs Kostitsyn will be adding a tremendous piece, who under the right direction, can emerge as a top-six forward next season. That alone makes this free agent a player that could shift the balance of power for the team that's willing to take on his services this offseason.
Keep Reading