NHL Free Agency: Unsigned Wingers Who Will Make Major Impact
July 2, 2012
Paul Bereswill/Getty Images
The NHL free agency period is moving fast and furious. Teams are dropping bills in huge chunks with the hopes of improving their team, and don't expect this to slow down yet. 
There are still plenty of excellent free agents available, and teams looking for a winger are especially lucky as this market is rich in good players at this position. 
Here are the three best wingers left on the market. 
Zach Parise, LW, New Jersey Devils
Parise deserves to be called not just the best free-agent winger, but the best free agent. This guy is going to make whichever offense he lands on better. 
Parise certainly knows how to net goals. He did it 31 times last year. But it is not just his goal-scoring ability that makes him so valuable. He makes it easier for everyone else to score. He commands the attention of the defense, and he can deliver the puck on point when they do. He handed out 38 assists last year. 
Shane Doan, RW, Coyotes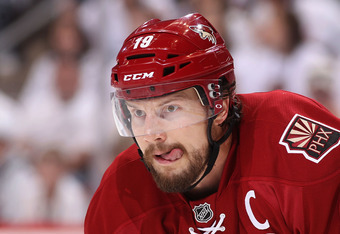 Christian Petersen/Getty Images
At 35 years old, Doan is getting up there in age, but the dude is still a consistent offensive threat, and he is showing no signs of slowing down. 
Last year, in 79 games, Doan scored 22 goals and added 28 assists. He is a well-rounded and reliable player. 
Doan is perfect for a team whose future is now. He will make an instant impact and could be enough to push a contender over the top. 
Alexander Semin, LW, Washington Capitals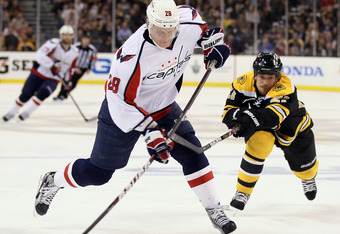 Elsa/Getty Images
Semin is a dynamic player, and he has been a vital part of of a potent Capitals attack.
He is coming off of a season where he played 77 games and scored 21 goals and dished out 33 assists. He is a strong presence, and he will make almost any lineup more dangerous. 
However, with Semin, a team is not just getting his talent, they are also getting his baggage. Semin's character has often come under question, but he has gotten away with this because he is such a tremendous talent.