Top 11 Quote Machines in the NHL and Their Greatest Lines Ever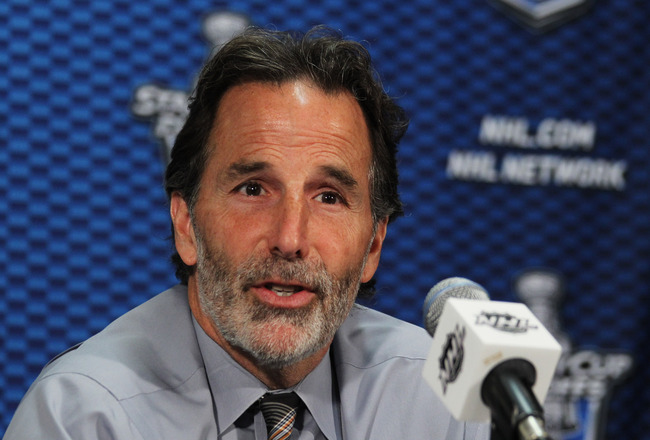 Bruce Bennett/Getty Images
They're the players, coaches and general managers that the media love. They're the people who give us something to talk about. They're the people who actually make interviews exciting. Some of them are the best personalities the game has ever seen.
The NHL has seen many of these people, but I am going to focus on 11 people who can't seem to keep their mouths shut—something that we thank them for.
Who are these eloquent speakers?
Dishonorable Mention: Sean Avery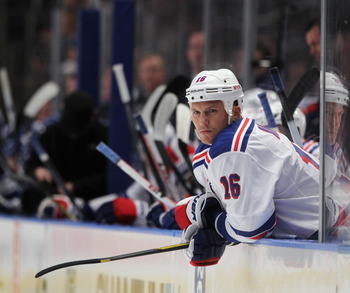 Bruce Bennett/Getty Images
"I just want to comment on how it's become a common thing in the NHL for guys to fall in Love with my sloppy seconds."
"You guys are all great. I love you all, but I have to go and take my teammates to dinner while they still like me."
I did not want to put Sean Avery on this list, but no one can deny that he knew how to speak to the media. It's just a shame that he used his talents the way he did.
Chris Pronger
"I don't want to get into a 'he said, she said' with the refs...I'm the he."
There's not too many direct quotes from Chris Pronger, but he sure is a funny guy. You can just tell he is already thinking of his response before the media is halfway done talking.
Ilya Bryzgalov
"I'm very into the universe, you know like how was created, you know, like, what is it, you know? Solar system is so humongous big, right? But if you see like our solar system and our galaxy on the side, you know, like, we're so small you can never see it. Our galaxy is like huge, but if you see the big picture our galaxy [is] like a small tiny-like dot in the universe."
"I'm not afraid of anything [except] the bear in the forest,"
Ilya Bryzgalov came out of nowhere in HBO's 24/7 series to become one of the more interesting players on fans' radars. His universe quip is something you don't usually see coming out of the mouth of a hockey star.
Bobby Clarke
"Philadelphia selects from Gatineau of the Quebec Junior League...oops, I forget...Claude Giroux."
"They always try to play with our minds. But that won't work with our club. We've got 20 guys without brains."
It was a sad day when Bobby Clarke left Philadelphia Flyers organization because he sure knew how to get under other people's skin. He also wasn't afraid to have some fun at his teams' expense on occasion.
Mike Milbury
"We're rolling the dice here a little bit. Roberto Luongo is going to be an excellent goaltender in this league. He is a class act and a kid I know we would have been happy to ride with. But hell, I've gotta send him off."
"It's unbelievable that after more than 30 years in the game, pummeling a guy with his loafer will be my legacy. But I guess it's better than having no legacy at all."
I don't know about Mike Milbury. Sometimes, he appears really smart, as in the video. But most of the time when he opens his mouth, well, let's just say he should keep it shut.
John Totorella
I'm not even going to put any quotes here because the video says it all.
Bobby Hull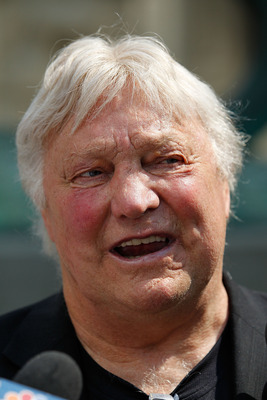 Jonathan Daniel/Getty Images
"My wife made me a millionaire. I used to have three million dollars."
Not much else can be said after this comment. Many a man knows the feeling Hull has after going through a divorce, albeit with far less money.
Brett Hull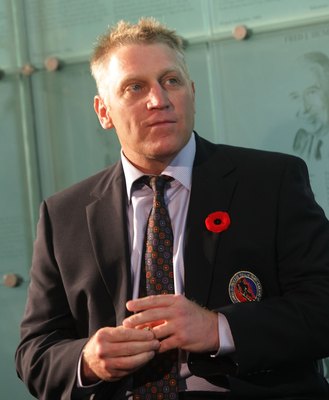 Bruce Bennett/Getty Images
"Do I catch flak because I'm so much smarter than everyone else? I don't know."
"I think the fans lost interest starting 10 years ago when Gary Bettman came in, and I think everyone who has watched the game has seen the game decline not only in popularity, but the actual game itself has declined in skill and excitement and fan entertainment value. Something's got to be done. We don't have a TV contract because it's 'a bad game.'"
The apple didn't fall far from the tree.
Brian Burke
"Sedin is not English for 'punch me or headlock me in a scrum.'"
"We require, as a team, proper levels of pugnacity, testosterone, truculence and belligerence. That's how our teams play,"
Media in Vancouver, Anaheim and Toronto know all too well about Brian Burke's ways with the press. One thing can be certain—it's never boring when Brian Burke is your general manager.
Jeremy Roenick
Again, this video says it all. Jeremy Roenick just might be the king of all quote machines. That being said, at least once he was outdone by someone else.
Patrick Roy
Can't get much better than that. Patrick Roy's comeback might just be the greatest of all time.
Keep Reading