The NHL's 25 Most Overpaid Players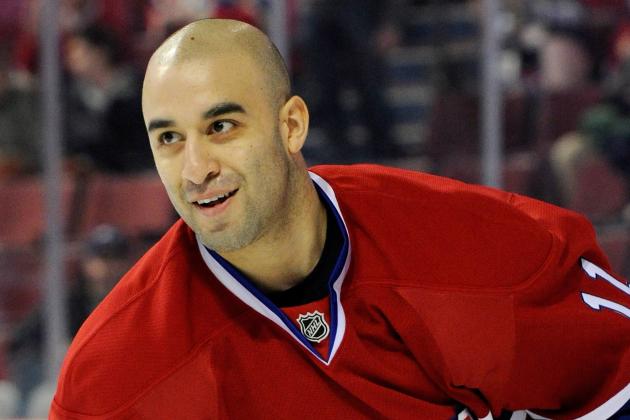 Richard Wolowicz/Getty Images

Last week the Montreal Canadiens fired general manager Pierre Gauthier, the man responsible for bringing Scott Gomez and his humongous contract to the team.
Gomez is one of the NHL's most overpaid players, taking up a hunk of cap space from the Canadiens.
There are many other players in the league who are costing their clubs more than they're worth.
Begin Slideshow

»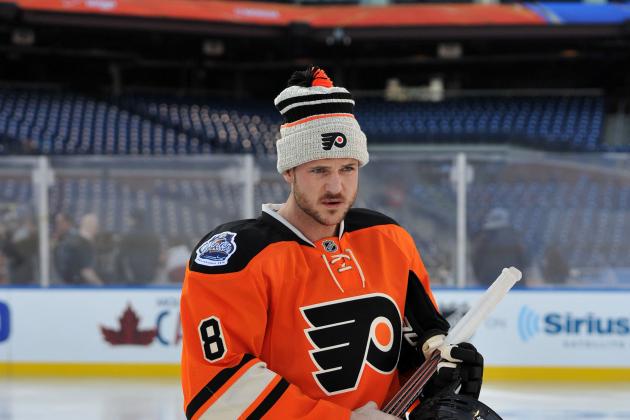 Christopher Pasatieri/Getty Images

Walker's salary is so high that the Flyers can't call him up from the AHL when they need another defenseman.
This tough, lower-line defenseman somehow managed to get himself a $1.7 million average salary.
Christian Petersen/Getty Images

The 33-year-old defenseman earned his $5 million average salary by once having a plus/minus of plus-35.
Not much else though.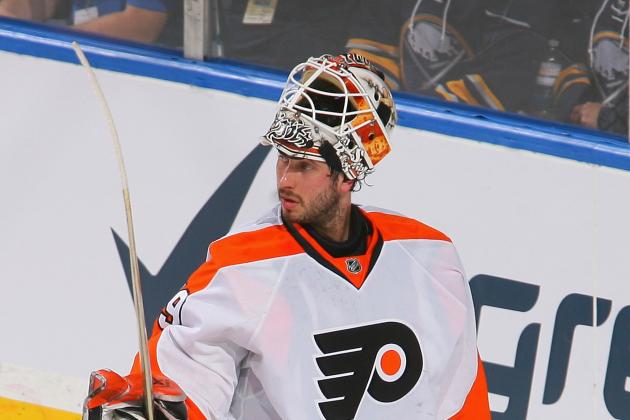 Rick Stewart/Getty Images

Not too many AHL starting goaltenders make $1.55 million per season, but Michael Leighton does.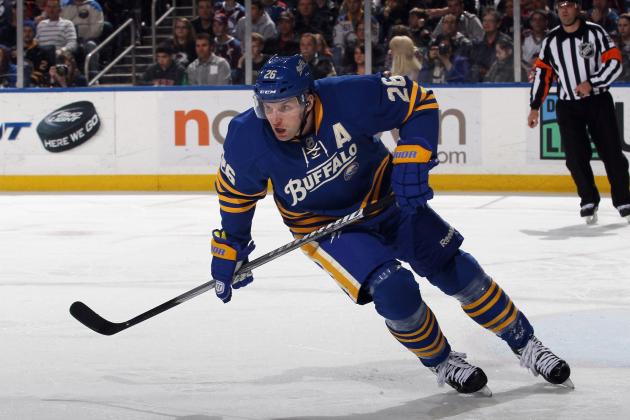 Bruce Bennett/Getty Images

Vanek is worth a lot of money at an average production of more than 60 points per season, but probably not $7.14 million.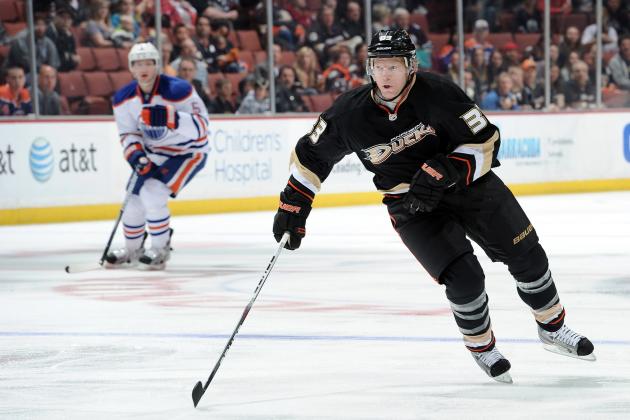 Harry How/Getty Images

An average $4 million yearly salary is a bit too high for a 38-year-old forward who hasn't scored more than 41 points in three seasons.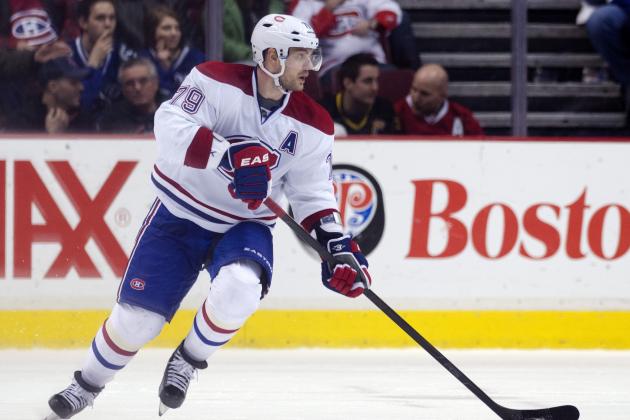 Rich Lam/Getty Images

It's tough to call out a guy who has been injured, but the reality is that Andrei Markov has been paid $17.25 million for appearing in just 63 games since the start of the 2009-10 season.
Is that money well spent?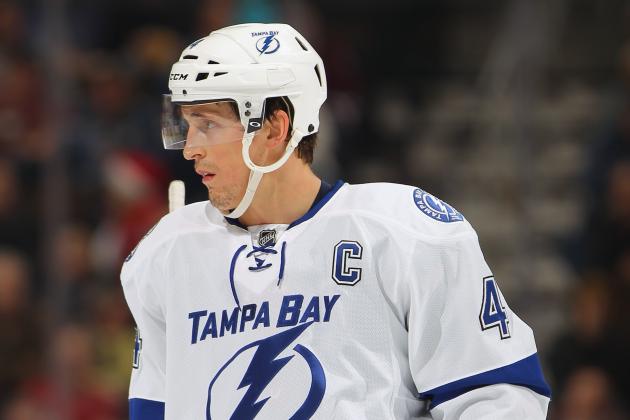 Doug Pensinger/Getty Images

Lecavalier is the Lightning's captain and a great player in his own way, but should he really be paid more than teammate Steven Stamkos, who is the best sniper in the NHL?
Lecavalier's cap hit is $227,000 higher than Stamkos' at $7.27 million per season.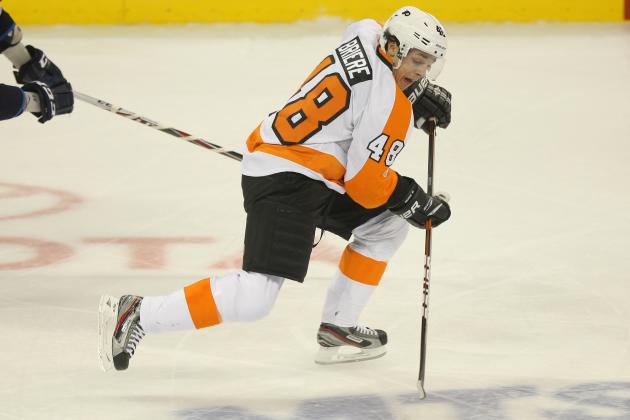 Tom Szczerbowski/Getty Images

The value of Briere comes through leadership and playoff performance. However, the 34-year-old is declining and is having his least-productive season since he was with the Phoenix Coyotes.
It's hard to believe he'll be worth $6.5 million throughout the duration of his contract.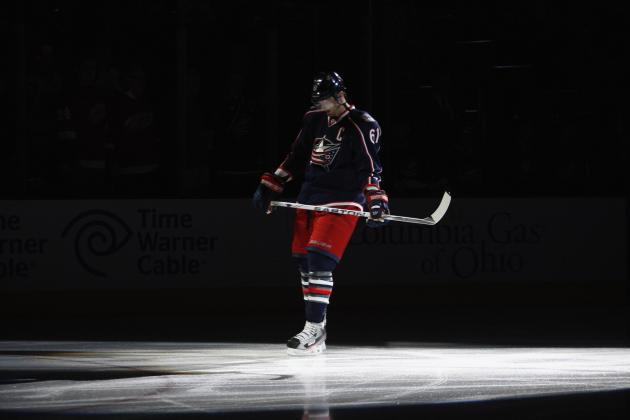 John Grieshop/Getty Images

Nash has the fifth-highest cap hit in the NHL, but is nowhere close to being the fifth-best player in the league. He's totaled more than 70 points just once.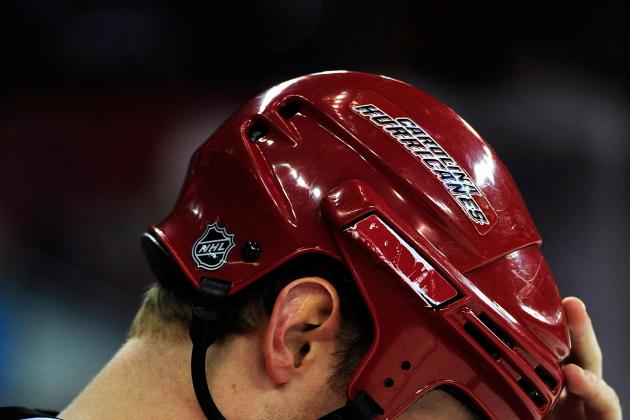 Grant Halverson/Getty Images

Staal is a great hockey player, but should he really be the highest-paid player behind Sidney Crosby?
Staal has a $8.25 million cap hit, averaging 74 points over the past six seasons.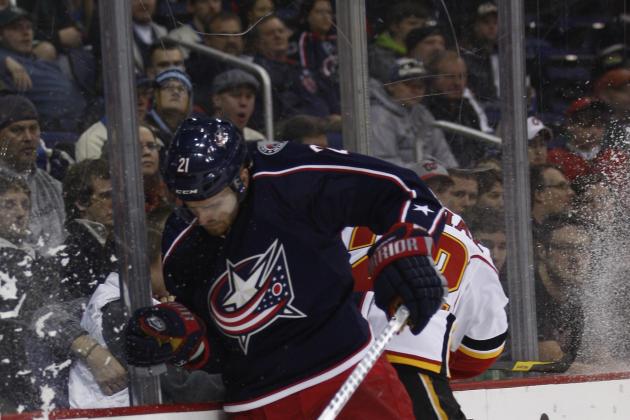 John Grieshop/Getty Images

The Blue Jackets' six-year, $33 million investment does not look like a good idea so far.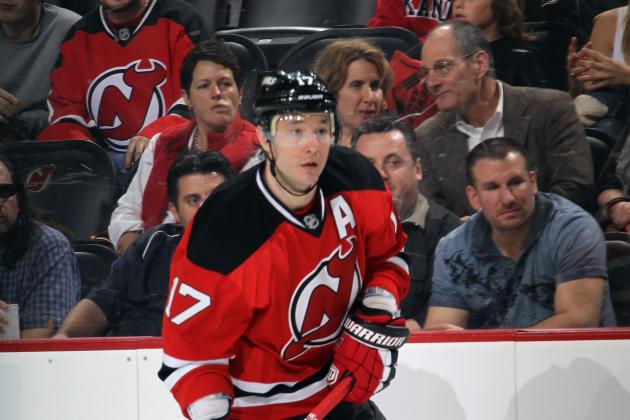 Bruce Bennett/Getty Images

Kovalchuk's average salary is not that inappropriate right now; $6.67 million is not much to pay for a guy with Kovalchuk's production.
However, his 15-year, $100 million contract has him signed until age 42. How many years are the Devils going to be using a $6.67 million cap hit on an over-the-hill veteran?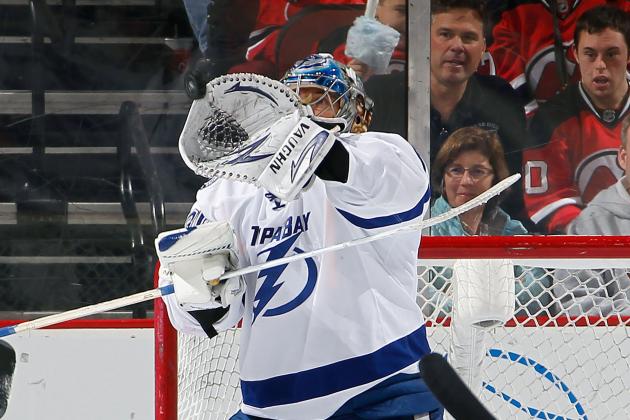 Paul Bereswill/Getty Images

Overpaying someone after a career year is a common mistake.
Giving a 41-year-old $3.5 million is a bigger mistake.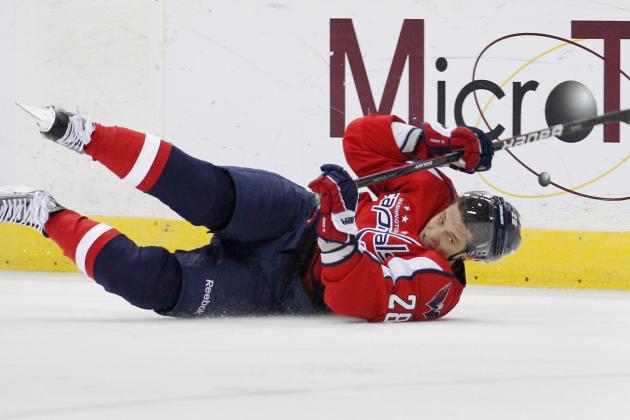 Rob Carr/Getty Images

For $6.7 million, a team should be getting more than 55 points in a season. The Capitals will not be getting that from Semin this season.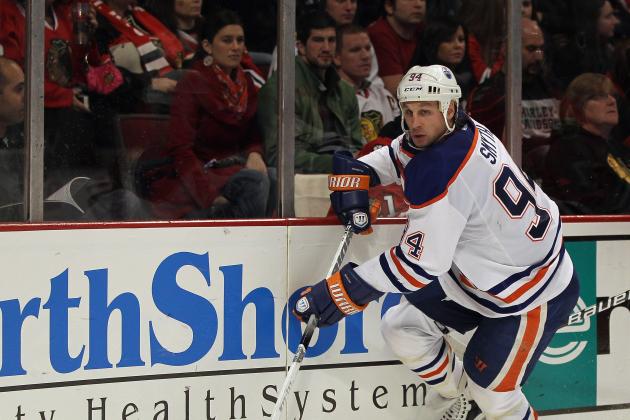 Jonathan Daniel/Getty Images

Smyth is in the last season of a five-year contract paying him an average salary of $6.25 million.
The contract was signed when Smyth could be counted on for more than 60 points per season, but he will not be getting anything close to that salary this summer when he needs a new contract.
Ronald Martinez/Getty Images

Bouwmeester has not had a positive plus/minus in five years. That's not good for a defenseman who makes an average of $6.68 million per season.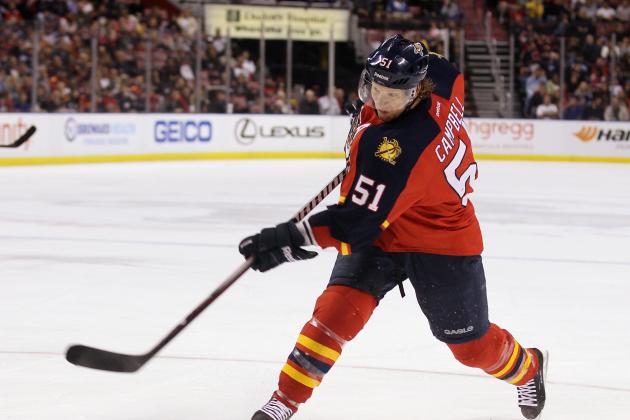 Bruce Bennett/Getty Images

The Chicago Blackhawks felt Campbell earned an eight-year, $57.1 million contract after a career year in 2007-08.
That 62-point season has Campbell being the second-highest paid defenseman by cap hit this year. Only Shea Weber is higher on the list.
Campbell is an All-Star, but not even close to the level that Weber is on.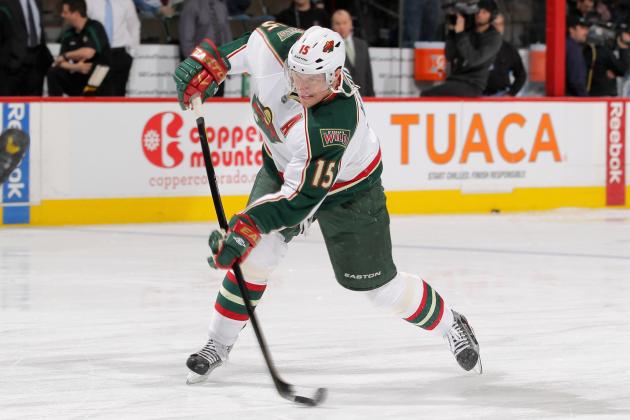 Doug Pensinger/Getty Images

Heatley's is on pace for a 50-point season that will cost the Wild a $7.5 million cap hit.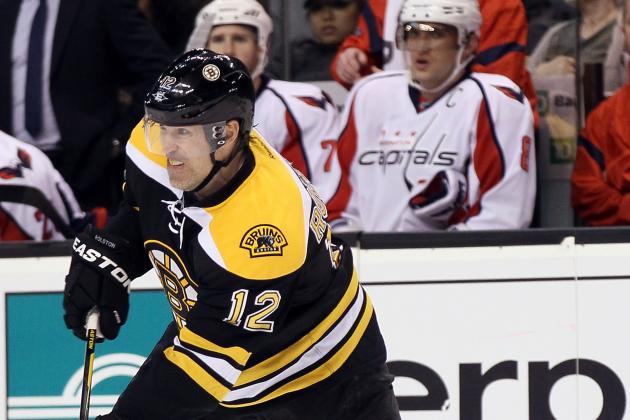 Elsa/Getty Images

Rolston has the highest average annual salary ($5.06 million) of any forward on the defending Stanley Cup champions.
Wrap your mind around that one.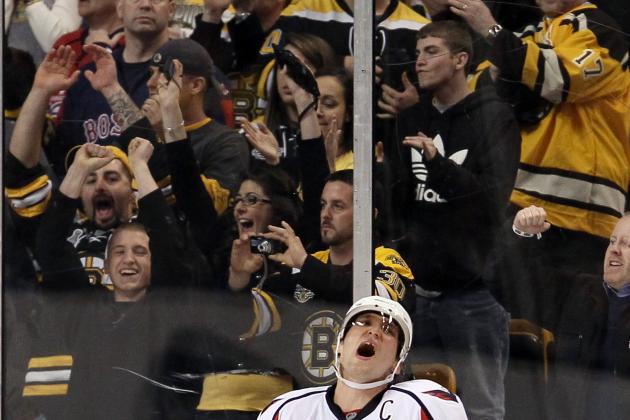 Elsa/Getty Images

Maybe when Ovechkin was scoring more than 50 goals each season, he was worth the NHL's highest cap hit.
However, he's not even a 70-point player this season and has not totaled 100 points since Michael Leighton was a starting goaltender in the NHL.
For Ovechkin's $9.538 million cap hit, a team could sign both Claude Giroux and John Tavares. Both are better players than Ovechkin this season.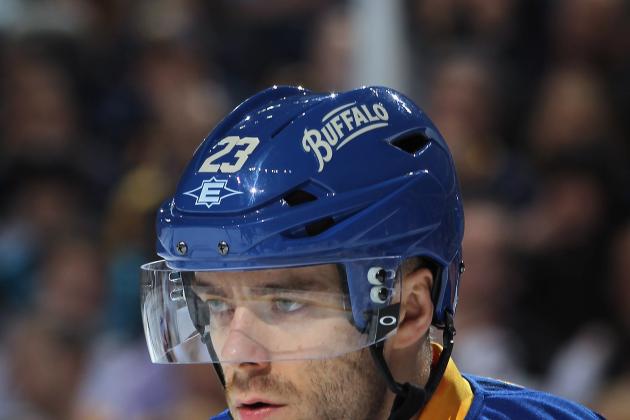 Bruce Bennett/Getty Images

Leino is being paid $1 million per goal (six total) this season.
The Sabres made the mistake of giving him a $27 million contract after the 27-year-old impressed on a line with two All-Stars, Danny Briere and Scott Hartnell.
Bruce Bennett/Getty Images

What the Islanders see in Rick DiPietro is a mystery.
The team not only made the mistake of drafting him first overall, but gave him a 15-year, $67.5 million contract as well.
At $4.5 million per season, DiPietro is a waste of money.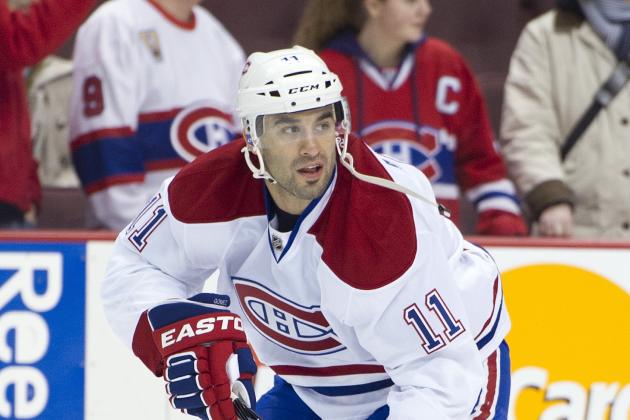 Rich Lam/Getty Images

Gomez totaled 38 points in 80 games last season, when he was being paid an $8 million salary.
This year, his pay drops to $7.5 million, but is far from earned; he has just 11 points in 38 games.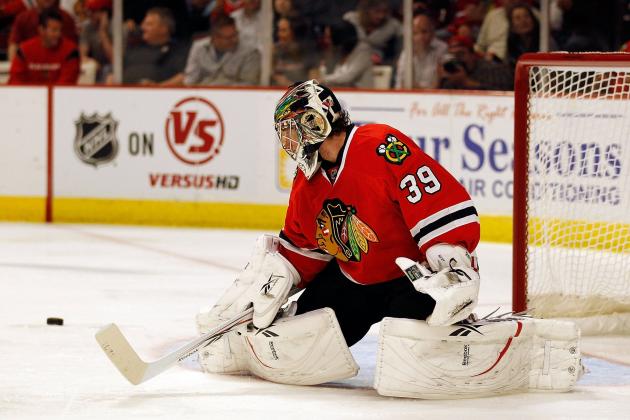 Jonathan Daniel/Getty Images

The 36-year-old Huet has a $5.63 million salary, but is on loan to HC Fribourg-Gotteron of the Swiss National League.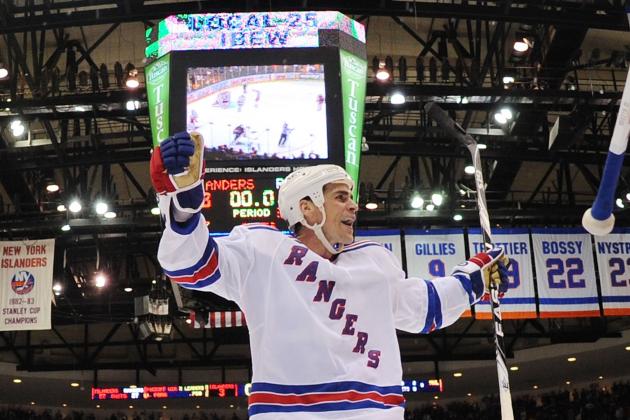 Bruce Bennett/Getty Images

The 34-year-old Redden is getting paid $6.5 million this season to play in the AHL.
What more of an explanation do you need?
-
Jason Sapunka covers the NHL and Philadelphia Flyers as a Featured Columnist.