Three L.A. Kings Players Who Are Bad for Chemistry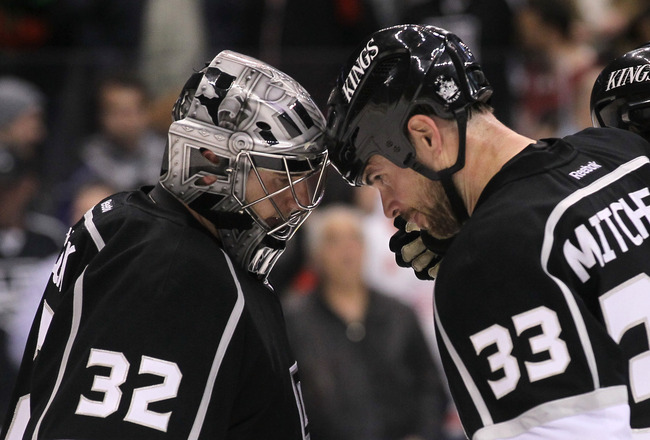 Stephen Dunn/Getty Images
The Los Angeles Kings remain one point behind the Colorado Avalanche and the Phoenix Coyotes for the eighth and final spot in the Western Conference playoff race.
With 82 points on the season, the Kings have had one of the best defenses in the league, allowing the second best goals-against average of 2.1 per game and the fourth best penalty-kill percentage.
The Kings have reached the playoffs in the past two seasons, but came to an early end in the opening round.
The Kings offense has been dismal this season, ranking 28th overall scoring an average of 2.3 goals per game.
With talent on the team, here is a list of players who could be causing bad chemistry for the Kings.
Jeff Carter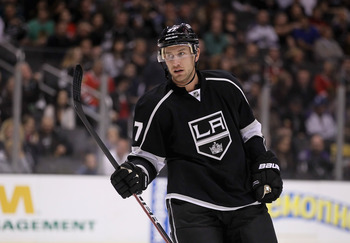 Jeff Gross/Getty Images
Jeff Carter began his career with the Philadelphia Flyers and was traded to the Columbus Blue Jackets for the 2011/2012 season.
Playing in 39 games for the Blue Jackets, Carter was traded to the Los Angeles Kings before the trade deadline.
Carter has provided the Kings with eight points in his 11 games so far.
Carter never wanted to be traded to Columbus and developed a poor attitude in the locker room. If Carter becomes dissatisfied again, who knows what he can do to the Kings.
Kyle Clifford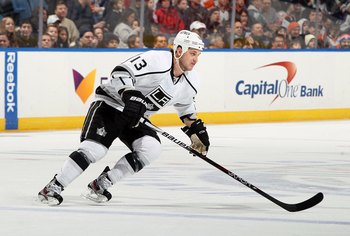 Jim McIsaac/Getty Images
Kyle Clifford has provided the Kings with 11 points this season, netting five and assisting six.
Clifford averages over nine minutes per game and leads the team in penalty minutes with 106 minutes spent in the box.
Although teams do sign "dirty players" or "enforcers," this does not always pan out well for the team's chemistry.
While many skaters are playing to run a solid offense, some are looking only to get in a tussle with an opponent, losing sight of the team's goal.
This can eventually effect a team's chemistry, especially when vying for a playoff position.
Dustin Brown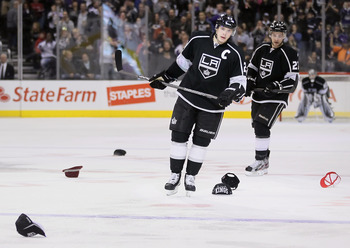 Jeff Gross/Getty Images
Dustin Brown is having a mediocre season, contributing to the Kings' offense with 46 points.
The Kings have had poor performances against teams such as the Edmonton Oilers and the Columbus Blue Jackets, who are the two worst teams in the Western Conference.
There is simply no leadership.
As a captain, you need to take charge and show command. Dustin Brown hasn't provided this sort of leadership throughout the season.
The Kings have had too many ups and downs this season, including three losing streaks of at least four losses in a row.
Dustin Brown needs to tighten up his leadership role to provide a good chemistry on and off the ice.
Keep Reading

Los Angeles Kings: Like this team?