Harvey Frommer's Book Reviews: Howard Cosell, Shaq Uncut and More
December 14, 2011
Way back when I was interviewing for my Ph.D. in sports, culture and media at New York University, one of my professors suggested I check out Howell Cosell. The bombastic broadcaster was at the top of his game then.
I got to his office in Manhattan having arranged the interview with someone at ABC. "What is this all about?" he asked. I explained quickly, sensing that he was rushed.
"Why the hell do you want to do something like that?" he snapped. "Why not do work on racism in sports, something important."
I explained that I was too far along. All I wanted from him as a "designer voice" was a few paragraphs to put into the thesis to satisfy the powers-that-be.
"For crying out loud," he said, smiling, "Why didn't you say so in the first place?"
Howard Cosell intelligently and quickly gave me what I needed, and he even spent some time chatting with me about sports. And that was that.
But I never forgot that meeting.
Now there is Howard Cosell by Mark Ribowsky (Norton, $29.95, 477 pages), a book that its subject would have enjoyed.
We are there with the man some called "The Mouth" from the mid-1950s into the 1980s. Cosell was medium, message and massage. He was front stage, back stage and off stage—a lawyer transformed into a broadcaster. A force.
Ribowsky has produced a mighty epic here, a loving, loathing and lingering portrait of Cosell. It is a book that reveals what drove a master media showman, what devils possessed him and how he transformed sports and media at the same time.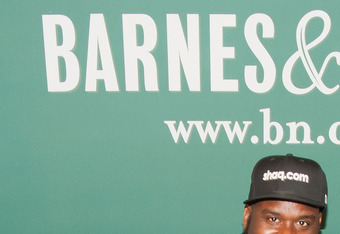 Slaven Vlasic/Getty Images
Sections dealing with his relationship with Ali, with Monday Night Football and with his younger years are especially insightful.
As Cosell said of himself: "Arrogant, pompous, obnoxious, vain, cruel, and verbose, a show-off—I have been all of these. Of course, I am."  He was all of these, and he was something special.
A highly recommended read.
Shaq Uncut
In the same vein (sort of) as Howard Cosell, there is also Shaq Uncut by Shaquille O'Neal with Jackie MacMullan (Grand Central Publishing, $27.99, 290 pages). It's a slam dunk of a book. 
The gang's all here in this tome, sub-titled My Story—Kobe, Phil Jackson, D-Wade, LeBron, Jerry West and Pat Riley—family members, friends and enemies. This is a page-turner filled with honest and not-so-honest observations, filled with true confessions, humor and even philosophy.
The man called "Superman," "Diesel," "The Real Deal" and "The Big Shamrock"—and lots of others things—has his say here.
Most enjoyable.
One on One
John Feinstein's One on One: Behind the Scenes with the Greats in the Game (Little Brown, $27.99, 533 pages) is a Niagara of a book focused on the author's inside view of sports (in locker rooms, dugouts, clubhouses, etc.).
Feinstein has been there, done that. He's seen and heard it all, and takes great pride in talking about his times with Tiger Woods, Jim Valvano, Larry Brown, Dean Smith, Tony LaRussa and dozens and dozens more.
Unabashed and proud in its approach, One on One is part gossip, part star gazing, part sports history and all John Feinstein. It's lively and riveting reading.
**A noted oral historian and sports journalist, Harvey Frommer has written many sports books, including Fenway Park: An Oral and Narrative History of the Home of the Boston Red Sox.  His work has appeared in the New York Times, Los Angeles Times, Washington Post, New York Daily News, Newsday, USA Today, Men's Heath, The Sporting News, and of course Bleacher Report among other publications.
Visit his website and purchase books here: http://harveyfrommersports.com/remembering_fenway/