Joe Frazier: Twitter Reacts to the Death of Boxing Legend
November 8, 2011
Al Bello/Getty Images
The boxing world has lost a legend.
According to WPVI News in Philadelphia, former heavyweight champion Joe Frazier passed away on Monday at the age of 67. He had been battling liver cancer.
The news is still very fresh, but the reaction among boxing fans and sports fans in general was immediate. Frazier, one of few men to ever defeat Muhammad Ali, was a true titan of the sport, and one of the most celebrated fighters in boxing history.
To honor Frazier's memory, I'd like to open the floor. Many are sharing thoughts about Frazier's passing on Twitter, and their words are certainly worth sharing.
Naturally, just about every boxing great on Twitter has chimed in with something to say about Frazier's passing, including Oscar De La Hoya and Shane Mosley: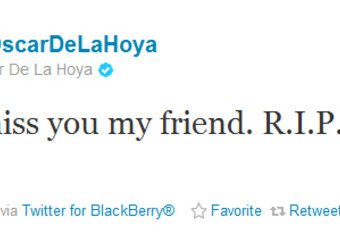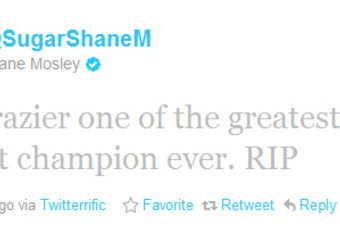 Floyd Mayweather, Jr. also opened up about Frazier's passing, and he went so far as to make a very generous promise: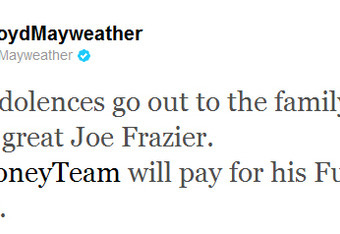 Numerous athletes from other sports are also weighing in. Former Heisman Trophy winner Desmond Howard offered his condolences: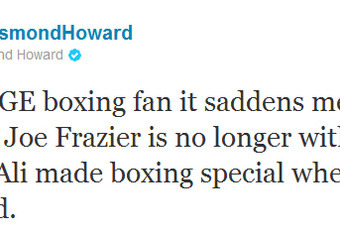 Also weighing in was Philadelphia Phillies outfielder Shane Victorino: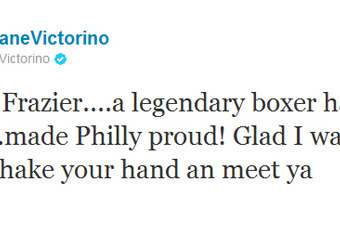 Here's this from LeBron James: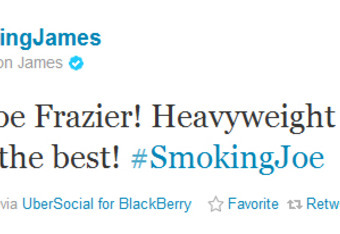 And this from Shaquille O'Neal: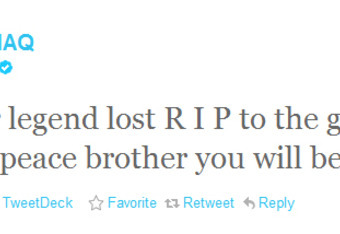 Reggie Bush also chimed in: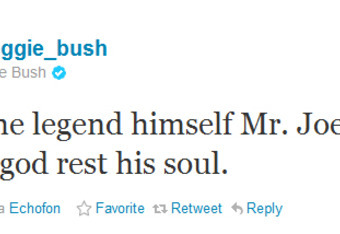 It's hard to put it any better than Barry Sanders: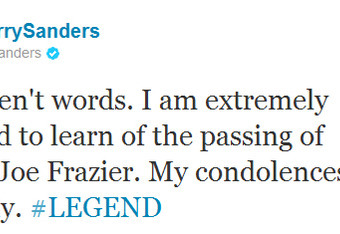 At a time like this, it's impossible not to remember Howard Cosell's famous "Down goes Frazier!" call. Some fans are choosing to send Frazier off with those very words: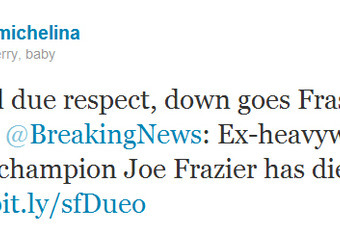 Actor Garry Shandling put his own spin on it: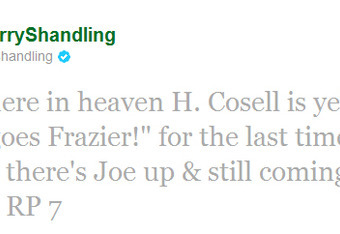 Others are choosing to remember Frazier's infamous left hook. Here's a humorous tweet from The Sports Hernia: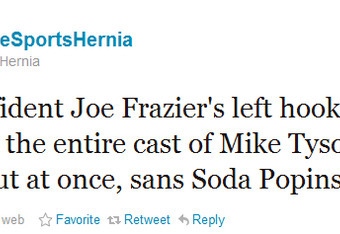 Cris Collinsworth may have imitated Frazier's left hook in his youth: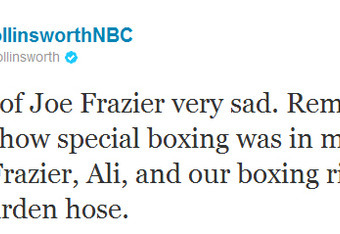 Even politicians are offering their thoughts. Here's this from Senator John McCain: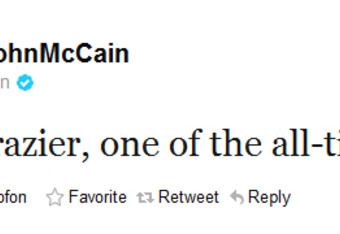 Of course, many journalists are sharing their thoughts about Frazier. Some of the best come from Jeff Schultz of the Atlanta Journal Constitution: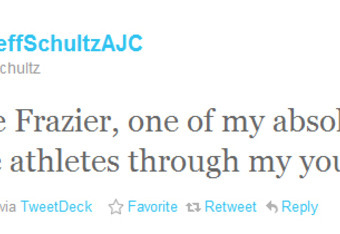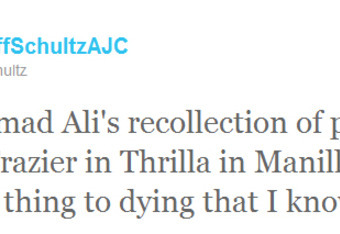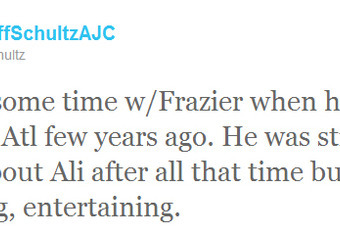 SI.com's Jim Trotter also shared some thoughts about Frazier's relationship with Ali: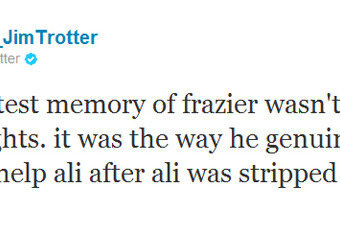 Arash Markazi of ESPNLosAngeles.com shared a quote that sums Frazier up pretty well: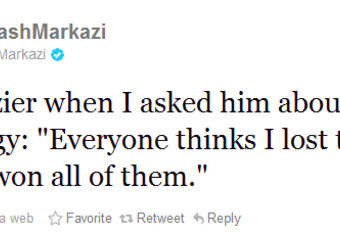 ESPN's Dan Rafael has some thoughts about how it may already be too late for the city of Philadelphia to honor Frazier: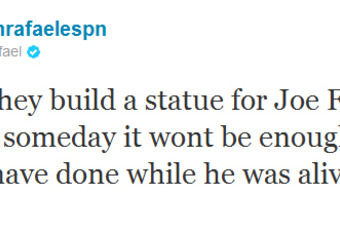 This is just a small sample of what is happening on Twitter. More and more tweets are going to keep pouring in, so be sure to check back here for the best of the best.