Bulls Trade Rumors: Chicago Has Discussed Jabari Parker with Multiple Teams
December 14, 2018
Jonathan Daniel/Getty Images
Chicago Bulls forward Jabari Parker's tenure with his hometown team may be over within a year.
According to K.C. Johnson of the Chicago Tribune, the Bulls have discussed moving the 23-year-old with numerous teams:
Shams Charania of The Athletic and Stadium also provided news on the Parker trade front:
Parker has averaged 15.2 points and 6.9 rebounds in 30.1 minutes this season, but according to Malika Andrews of ESPN.com, the former Duke Blue Devil is being dropped from the rotation.
The ex-Milwaukee Buck signed a two-year, $40 million deal with Chicago in the offseason; the second year is a team option.
While the Bulls weren't expected to seriously contend this season in the midst of their rebuilding phase, the 2018-19 campaign has been a disaster.
The 6-23 Bulls have the NBA's second-worst record and point differential, as opponents are outscoring them by 10.9 points per game. Only the Phoenix Suns are worse in both categories.
Chicago fired head coach Fred Hoiberg after a 5-19 start, but a move to interim leader Jim Boylen hasn't brought much change. A 114-112 win over the Oklahoma City Thunder was encouraging, but the team is 1-4 since the move and lost by 56 points to the Boston Celtics and by 19 to the Sacramento Kings in back-to-back home games.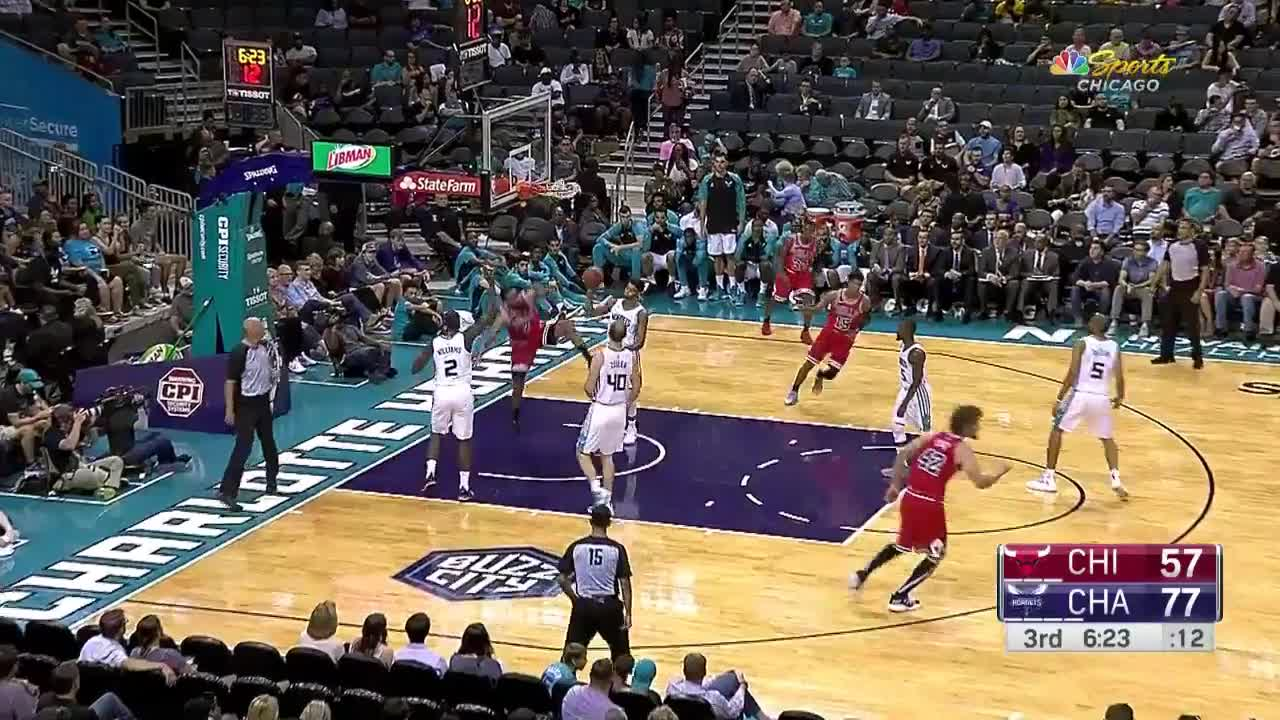 This isn't Parker's fault, of course, as he wasn't expected to be the Bulls' savior. However, his placement on the team may not make much sense anymore if he's only going to play four minutes, as he did in Chicago's most recent matchup. Paying $20 million a year for someone out of the rotation isn't ideal.
Parker is a proven scorer and rebounder and can contribute to a contending team, though he ranks 92nd out of 93 qualified power forwards in defensive real plus-minus, per ESPN.com.
The large chunk of money may be hard for a new team to absorb, but given that the second year of Parker's contract is a club option, any new club wouldn't be locked in long-term.
Ultimately, a Parker deal makes too much sense not to happen from the Bulls' perspective. From Parker's side, he could be a great fit for a playoff-bound team looking for some scoring punch off the bench, but asking him to be a starter given his defensive liabilities is probably too much.