A Fight with Conor? Bellator 3-Division Champ? Rory MacDonald Wants It All
September 27, 2017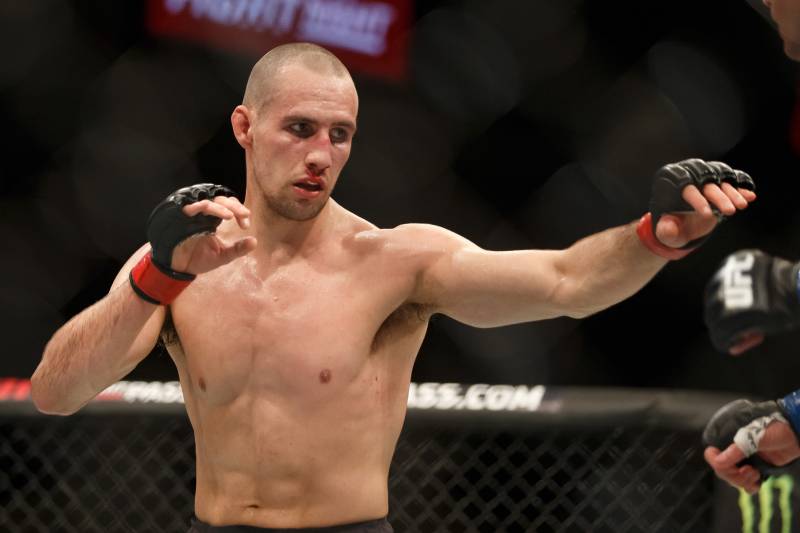 Andre Ringuette/Zuffa LLC/Getty Images
Rory MacDonald seems to have found some extra swagger since arriving in Bellator MMA.
Perhaps there's good reason for that.
Long regarded as one of the top welterweights in the world, the 28-year-old MacDonald quickly established himself as the No. 1 contender for Bellator's 170-pound title by breezing to a second-round submission win over Paul Daley in his promotional debut in May. Now that he's set for a Jan. 20 bout against champ Douglas Lima, MacDonald is intent on proving he's a level above the rest of the company's best.
He said as much last Saturday, when he showed up for a public faceoff with Lima dressed like a cat burglar and threw some of his trademark stone-faced barbs at the two-time Bellator titlist:
MacDonald surprised the fight world in March 2016, when he announced he would become a free agent after his UFC contract lapsed. He'd been fighting in the Octagon since the age of 20 and amassed a record of 10-3, while taking on a slew of big UFC names, including Robbie Lawler, Tyron Woodley, Carlos Condit and Nate Diaz.
He was also considered the heir apparent to Georges St-Pierre's throne as the hero of the frenzied Canadian fight market. When Bellator officially landed MacDonald in August of last year, it was considered the biggest acquisition since Scott Coker took over the organization in June 2014.
Despite leaving the UFC on the heels of back-to-back losses and suffering from a couple of lingering injuries, MacDonald appeared to be the sort of athlete who could make a difference for the up-and-coming company.
Exactly what that difference looks like still remains to be seen. MacDonald has already said he's out to win not only Bellator's welterweight title, but its middleweight belt, too. This week during a candid and wide-ranging interview with Bleacher Report, he said becoming a two-division champion might not be good enough, either.
If he gets his way, MacDonald could well try for the Bellator light heavyweight title, too.
Here, The Red King talks about his departure from the UFC, his new home in Bellator, his biggest personal fantasy matchups as well as the impending return to the Octagon of his friend, St-Pierre.
---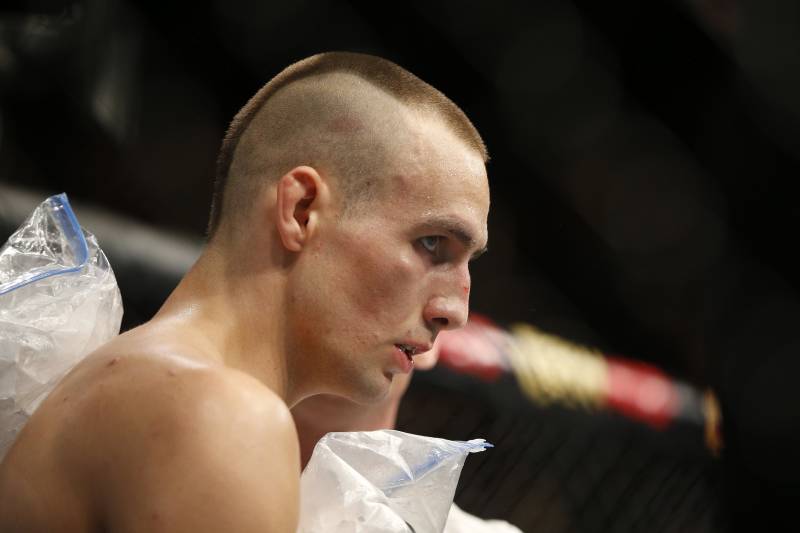 John Locher/Associated Press
Bleacher Report: You got the chance to go face to face with Douglas Lima this past weekend. As a fighter, do you get anything useful from just being in the same physical space as your opponent? Can you look in their eyes and tell anything about them?
Rory MacDonald: During the staredowns, sure, you get to see how they are in a tense situation. You see how relaxed they can be. You can kind of see what's behind the eyes a little bit. He seems like he's going to be ready for a hard contest, but I could tell that he's nervous. He knows he's stepping up a level, so it's going to be a big night for him.
B/R: How do you envision this fight between the two of you going?
MacDonald: I see it as two well-rounded guys, but I do believe that I'll be putting him out of his comfort zone. I think he's one of those guys who will fire back when he's pushed, [but] I'm going to take him past what he's normally used to from the other guys he's fought. I've seen how he's reacted to some pressure and I think there's some major holes there.
B/R: What exactly do you see as his comfort zone and how do you take him out of that?
MacDonald: He's long, he's a big guy. He does well when he's standing. He's obviously going to be hard to take down and strong on the ground, but I do believe that under my pace and my relentless attack, he's going to break down slowly but surely. You're going to see the end. The walls are going to close in on him.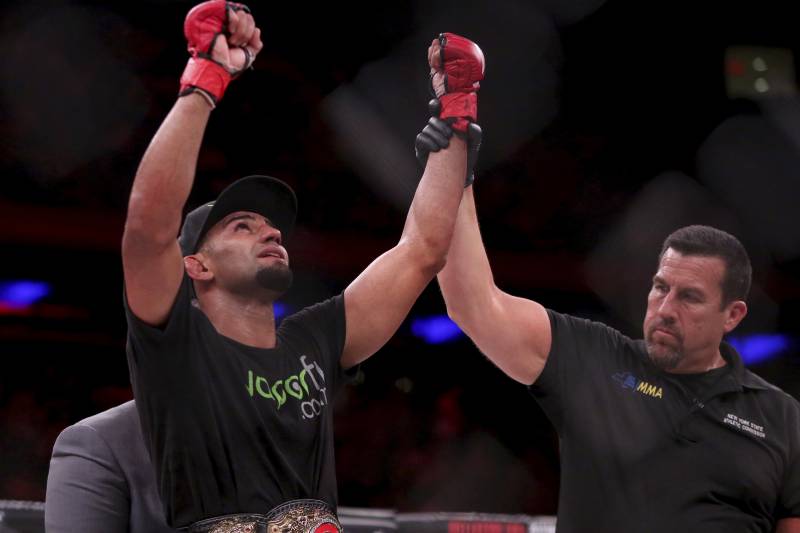 Gregory Payan/Associated Press
B/R: You've been in Bellator for a little over a year now; what's life outside the UFC been like so far?
MacDonald: I'm really happy, besides not getting a fight [immediately] after the Paul Daley fight. I've waited a long time. There's some frustration there, but I'm looking forward to the future and a big year in 2018. Besides that frustration, everything's been really good.
B/R: You've got one win in Bellator. Is it starting to feel like home for you yet?
MacDonald: Absolutely. I'm comfortable fighting anywhere. I'm treated pretty well here. I'm a happy man.
B/R: You're obviously one of the higher-profile fighters in that organization and you're a young guy, still in your athletic prime. What do you see as your role in Bellator? Are you interested in being the face of that organization?
MacDonald: I think I have the potential to be [the face of the organization]. I think I could put some new blood into this organization. I think I can make it rise to being—in the eyes of the fans—a legitimate place for top-level competitors. I think my performances are going to open a lot of eyes. I think also the better matchups will be here in the future. I think the matchmaking will be more willing to put on some very cool contests.
Speaking for me, at least, they know that I'll fight anyone and I think that gives them a lot of leeway with putting on some very cool things that the fans might not usually be able to see in the UFC—where there is a lot of oversight into what opportunities people get.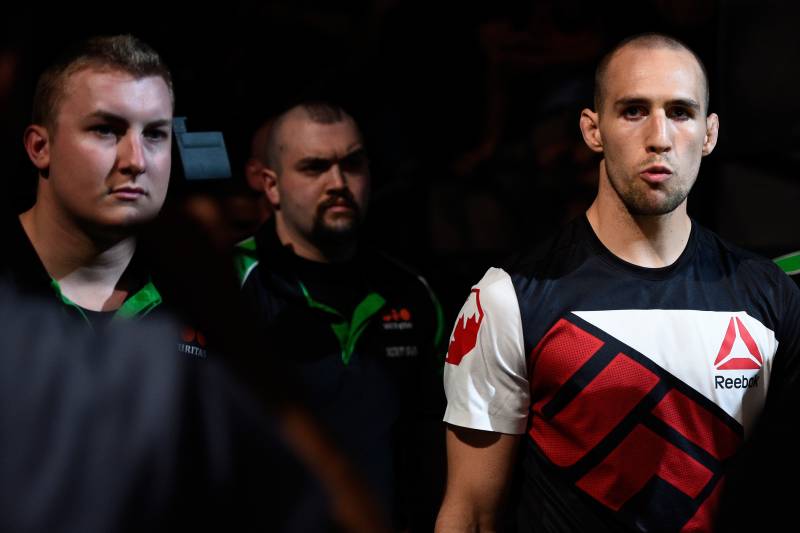 Jeff Bottari/Zuffa LLC/Getty Images
B/R: Over the last couple of years Bellator has used older fighters like Tito Ortiz, Chael Sonnen and Fedor Emelianenko to promote its higher-profile events. Do you think that strategy will change if you become the champion?
MacDonald: Absolutely. That tide is shifting into a new age. It's coming in Bellator. We still need some more new blood, some more current guys. But those [older] guys got the attention and brought Bellator up to where it is today. We're going to see the continuing shift and the growth of Bellator.
B/R: Would it be worthwhile to you to fight any of those older guys as a special attraction or a money fight? Or do you want to keep fighting the highest level competition?
MacDonald: Me and Chael have expressed interest in fighting each other. I don't know about any of the other older guys, but I know me and Chael have had our interests in fighting each other. We'll see if he's actually man enough to step in there with a guy like me.
B/R: Have you been around Chael at all personally?
MacDonald: Yeah, you should listen to his story about our interaction [when he went] on Ariel Helwani.
B/R: Yeah? How'd that go?
MacDonald: Oh, we had an elevator incident. You should check that out. Chael always tells a pretty interesting story.
B/R: Did he tell it accurately?
MacDonald: Yeah. Chael is a very good storyteller. I think he says it best.
Note: Watch Sonnen tell the story of his elevator encounter with MacDonald at the 14:48 mark in this video:
B/R: One of the ways this sport has changed in the last couple of years is that guys don't seem to be confined to their weight classes anymore. They don't just have to chase the title; they can fight at almost any weight to chase the biggest money fights. Is that a good direction for the sport, do you think?
MacDonald: I think it's not for everybody. I think there are some special fighters that should move up and down, but not everybody. I think that would be chaos. I think for the general [health] of a division, it should be structured, but for the top-tier guys that are dominating, I think it's exciting for the fans to see new tests, to see new competition. I think that brings more excitement to the structure. Once you've got a guy who's been to the top and beaten the [other] guys [in his weight class], nobody wants to see that structure anymore, once they've gotten in that position.
B/R: Are you interested in jumping up in divisions even higher than middleweight? Would you go up to light heavyweight or even heavyweight if the matchups were right?
MacDonald: I would fight light heavyweight. I would. It would be obviously a very intense preparation for that. I would have to be very mentally strong for that, which I do believe I already am. I carry a natural fighting mindset that maybe most current fighters don't have, as far as contending with larger men. I think I'm good for something like that, where a lot of others might not be.
B/R: I know that's where Chael has been fighting. Is there anybody else you look at in those higher weight classes and think, 'Hmmmm, that'd be interesting'?
MacDonald: Well, if I won the middleweight title I would have to say that I would want to fight for the light heavyweight title. But let's not get too far ahead of ourselves. I still have to fight for the welterweight title, so...
B/R: One thing at a time.
MacDonald: Right.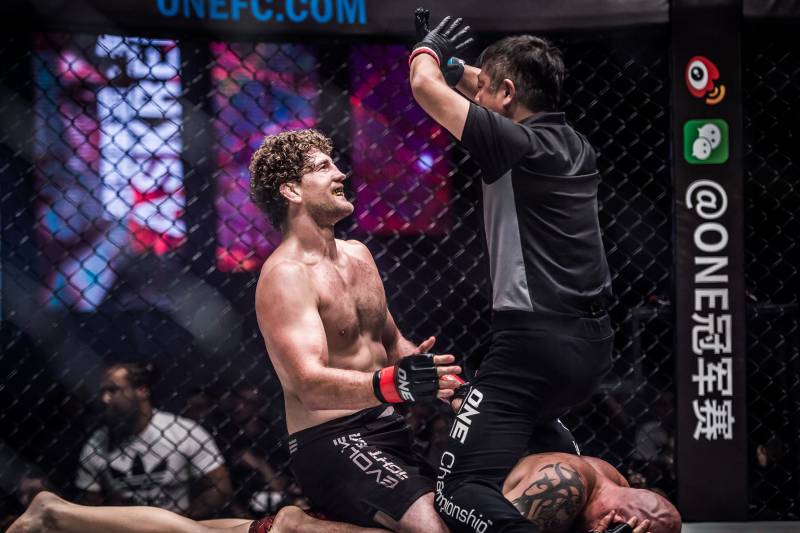 ONE Championship/Getty Images
B/R: What did you make of Ben Askren saying he's going to retire after his next fight, but that he'd consider sticking around to come fight you if it was for a title in Bellator?
MacDonald: You know what, I'm very perplexed by that man. He says a lot of these things but there's no action taken on his part. If he was really serious about fighting the best in the world, why is he fighting over there [in ONE FC] against who knows who? I don't know who he's fighting or when he's fighting—no one knows. I think he made the decision to go over there for a reason. He's comfortable over there, he doesn't want to move. So, he's in a spot where it's easy to say those things when he doesn't have to make any real hard decisions. It's not real, so I don't get too worked up about it. If he decided to take action and get over here or to the UFC, I would take it serious, but until then it's just another guy on the internet talking.
B/R: So you think he's just blowing smoke?
MacDonald: Yeah, I do, a little bit. If he wants to do something he has to take action and get control of his career. I don't know what the man's up to or what his situation is, but I'm not too worried.
B/R: Let's say you beat Lima to become champion. What's next for you? Do you want to go up and go for the middleweight title immediately or would you rather stick around at 170 and defend that belt?
MacDonald: I'd have to see the lay of the land at that point, but considering [Gegard] Mousasi and—I forget who he's fighting for the belt—they're fighting in, I think, October? [Alexander Shlemenko is his opponent on Oct. 20.] I would say let's fight three months or two months after I fight Lima, if things go well. I told Rich [Chou] as the matchmaker. I don't know, though. I don't know where their vibe is or where their head is. Maybe I'll have to speak to Scott [Coker] about it and see how things are. But they know I'm willing and able, so the cards lay in their hands. If it was my decision, I'd be fighting for the middleweight title a few months after I fight Lima for the welterweight title. I think that keeps the ball rolling and keeps it exciting.
Then we see if there's a welterweight contender or—who knows—maybe that fight with Chael. Who knows. You never know who is ready to go or who is the most exciting at that point. Whatever makes the most sense, I'm game.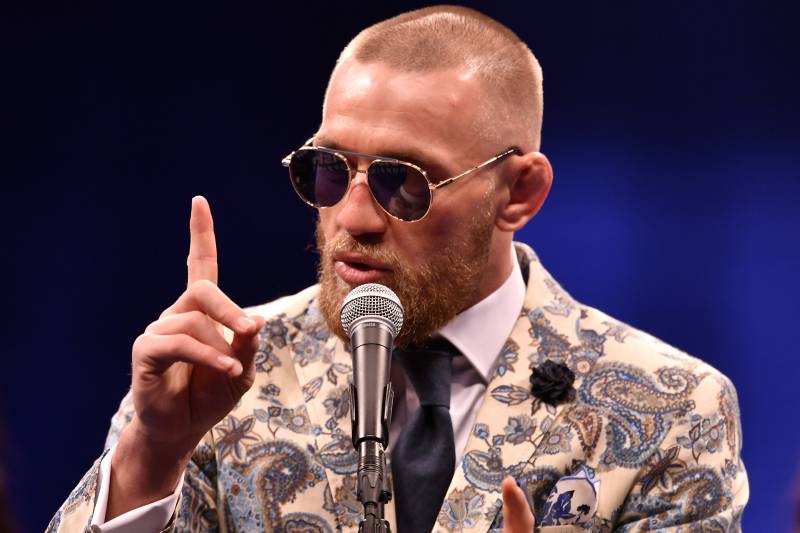 Jeff Bottari/Zuffa LLC/Getty Images
B/R: Let's say you can do some fantasy matchmaking and book whatever fights you want. After Lima, what are Rory MacDonald's three dream fights?
MacDonald: I mean, I'd love to fight Conor McGregor, if we're going to talk like that. He's the star of the show. Woodley, I'd like to get that fight back. Maybe another go with Lawler or Stephen Thompson; I'd like to run those ones back.
B/R: Physically how are you? After taking 10 months off between Stephen Thompson and Paul Daley, are you fully recovered?
MacDonald: Yeah, I'm feeling really good. After the Daley fight, I was ready to keep the train rolling and fight right after, but unfortunately they didn't give me that opportunity. But with even more time off, I'm feeling even better.
B/R: As you prepare for Lima, where are you doing your training?
MacDonald: Most of it in BC [British Columbia, Canada] at Toshido MMA.
B/R: So, not at Tristar?
MacDonald: Some of it, but not most.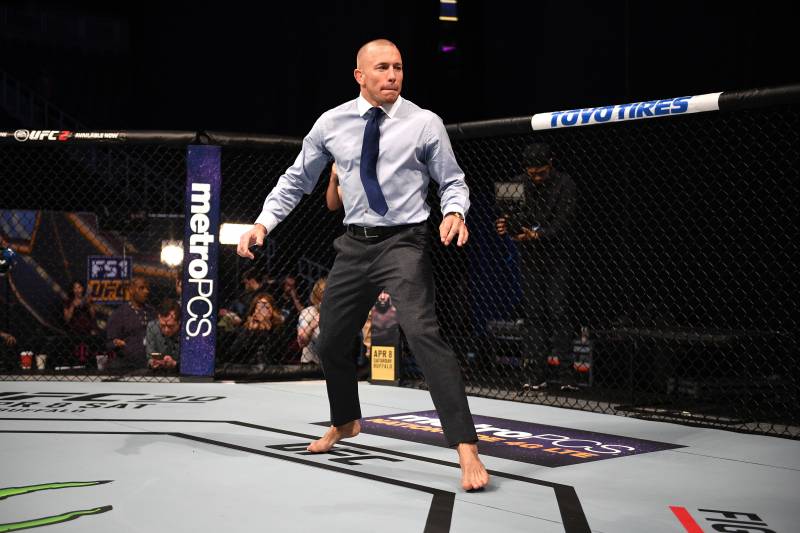 Jeff Bottari/Zuffa LLC/Getty Images
B/R: I was going to ask you if your path has crossed with Georges St-Pierre at all while he's training for his comeback.
MacDonald: Yeah, of course. I think right as I left on vacation he was just starting his camp. He was doing good.
B/R: What are your thoughts about him coming back to fight Michael Bisping? Does that make sense to you as a career path for GSP?
MacDonald: Yeah, sure. Anytime a star comes out of retirement for a fight, it's a big show. That's what he's about. He's gotten to that point in his career after so many [title] defenses. That's what people expect—big fights against champions or whoever is relevant at the time. It kind of cool for him.
B/R: Do you think he wins that fight?
MacDonald: Yeah, I'm confident that if he focuses on his strengths and uses his wrestling and his top position, it shouldn't be a hard fight for him.