By Andy Muirhead
The Europa League, new fandangled name for the UEFA Cup, will see the introduction of five officials to oversee games...
Team Stream ™
via Bleacher Report

via Bleacher Report
Around the World Football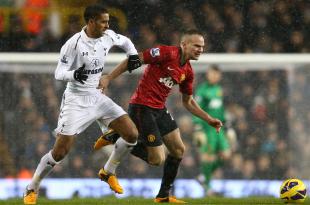 36
One Manchester United player Sir Alex Ferguson is unlikely to compare Tom Cleverley to is Gordon Strachan. There was clearly some history between the two from their time at Aberdeen and while Ferguson was caretaker manager at Scotland...