50 Most Important NHL Figures of 2011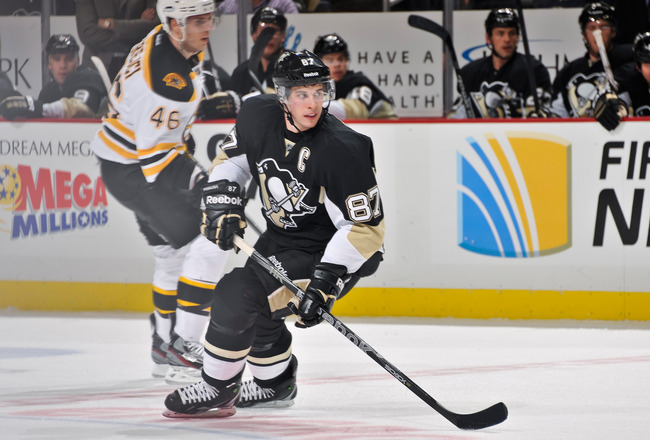 Jamie Sabau/Getty Images
2011 has been a big year for the National Hockey League. The game's biggest star spent much of the year sidelined with a concussion, new stars were born and an original six team took home the Stanley Cup.
But who were the most important NHL figures of the year that was? Let's take a look at the 50 most important figures of this past year.
Bobby Ryan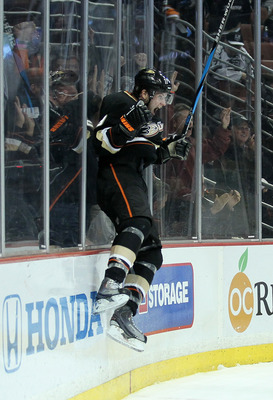 Stephen Dunn/Getty Images
While the trade rumors seemed to have cooled down surrounding Bobby Ryan, there is still a chance that he gets dealt at some point this season. That would obviously classify as a blockbuster trade.
Jacob Markstrom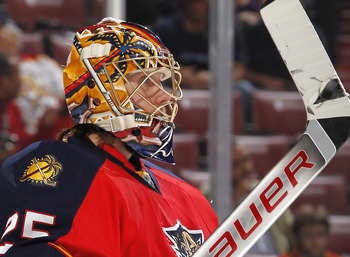 Joel Auerbach/Getty Images
Jacob Markstrom may have only gotten a brief stint in the NHL, but his play proved why he is considered the best goaltending prospect in the world. He is going to be a star in the big leagues sooner rather than later.
Pekka Rinne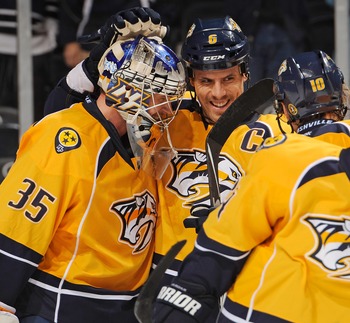 Frederick Breedon/Getty Images
Pekka Rinne earned a Vezina nomination for a career season last year. His outstanding performance earned him a lengthy contract extension. That's a big deal because of the two other free agents the Preds have to take care of after the season, Shea Weber and Ryan Suter. They won't be able to keep them both after signing Rinne.
Jimmy Howard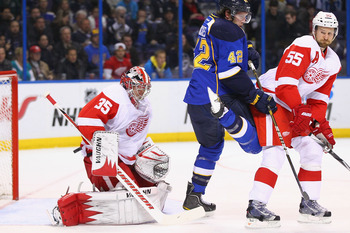 Dilip Vishwanat/Getty Images
Often considered the weak link of the Red Wings in the past, Jimmy Howard has become one of the strengths in Detroit. He has won 16 of his 23 starts with a 1.89 GAA and a save percentage of .930.
Kris Versteeg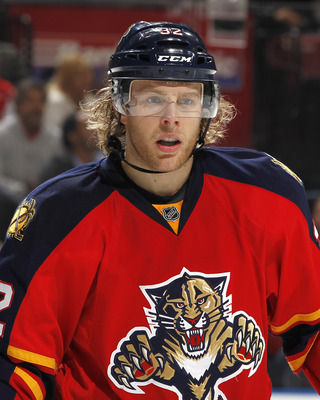 Joel Auerbach/Getty Images
Not many people expected the Florida Panthers to be off to this kind of start to the season, and Kris Versteeg is a huge reason why. Playing for his third team this calendar year, Versteeg seems to have finally found the right fit.
Chris Pronger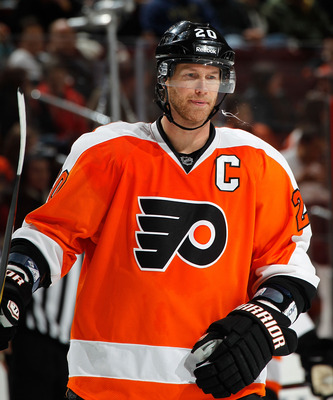 Paul Bereswill/Getty Images
The Flyers are off to another great start, but how competitive can they be in the postseason without a completely healthy Chris Pronger? He is once again getting banged up this season, and Philly better hope he is 100 percent heading into the postseason.
Ron Wilson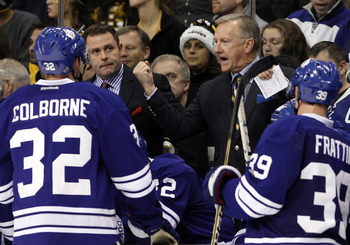 Elsa/Getty Images
The Toronto Maple Leafs are finally starting to put it all together. Ron Wilson, who was on the hot seat to start the season, has become a candidate for the Jack Adams award.
Mike Yeo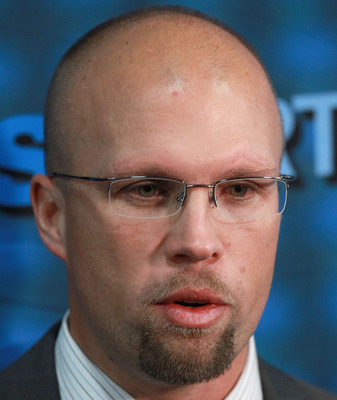 Jana Chytilova/Freestyle Photo/Getty Images
The Minnesota Wild have made a remarkable turnaround this season, and while the personnel moves the team made in the offseason have helped, Mike Yeo has unquestionably had a huge positive impact on this hockey team.
Alexander Semin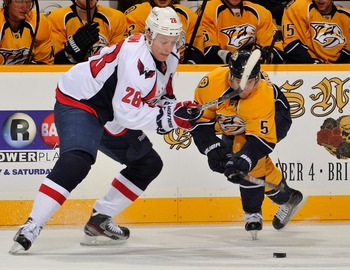 Frederick Breedon/Getty Images
Alexander Semin has been the subject of plenty of trade rumors with his rumored problems in the Capitals locker room. Semin has an insane amount of talent, but it remains to be seen if he can put it all together to become an elite player. Something tells me it won't ever happen in Washington.
Mike Richards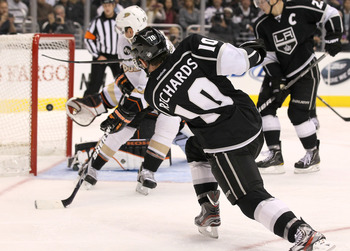 Stephen Dunn/Getty Images
Mike Richards was the subject of the craziest trade of the offseason that sent him from Philadelphia to Los Angeles. So far, the Kings have struggled offensively this season, and once healthy again, Richards is going to be leaned on to get the team back on track.
Dale Tallon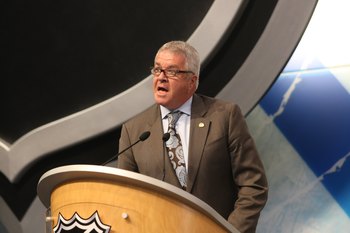 Bruce Bennett/Getty Images
Dale Tallon is rebuilding the Florida Panthers into a contender before our very eyes. The Panthers were busy this offseason, and many saw it as nothing more than an attempt to reach the cap floor. However, the team is currently sitting atop the Southeast Division standings, and Tallon deserves a lot of credit for that.
Corey Crawford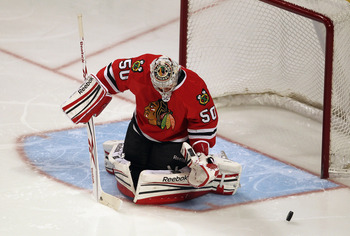 Jonathan Daniel/Getty Images
Corey Crawford is suffering from a sophomore slump early in the 2011-2012 season, but luckily, his team has been on fire despite his poor play. Crawford will be key to a deep playoff run from the Blackhawks. He nearly carried them past the Canucks last season, so he is clearly capable of a higher level of play than he is displaying right now.
Cory Schneider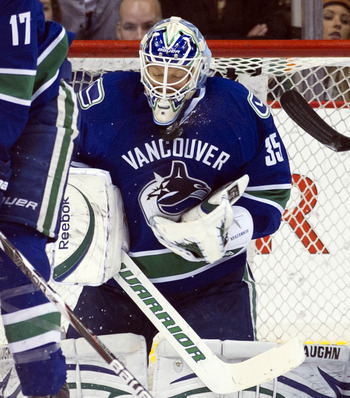 Rich Lam/Getty Images
The admirable play of Cory Schneider during Roberto Luongo's absence has opened up an interesting can of worms in Vancouver. If Luongo doesn't get things turned around, do they still risk getting rid of Schneider before his contract is up? Is there anyone that would trade for Luongo and his insane contract?
Patrick Kane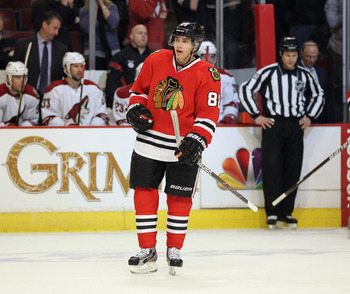 Jonathan Daniel/Getty Images
We all know that Joel Quenneville loves to mix up the lines, and this season's decision to move Patrick Kane to center has paid dividends. Kane has always been an underrated defensive player who is terrific on the back check. Add to that his playmaking ability, and he is the ideal center.
Jonathan Toews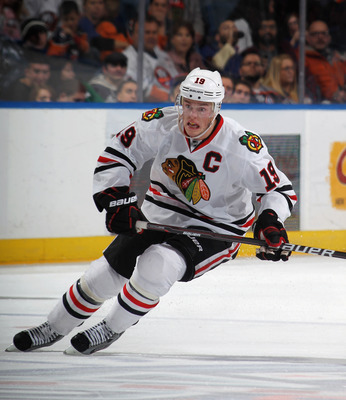 Bruce Bennett/Getty Images
The Chicago Blackhawks are back among the league's elite teams, and Jonathan Toews is a huge reason why. His 32 points have propelled the Blackhawks to first place in the Central Division.
Ryan Miller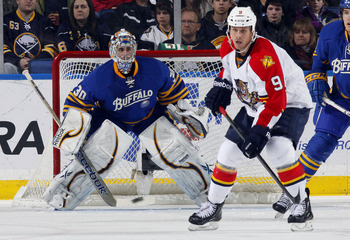 Dave Sandford/Getty Images
With a more well-rounded Buffalo Sabres roster, Ryan Miller now has a chance to carry this team deeper into the playoffs. However, the biggest headline Miller has made this season is for the controversy surrounding a hit he took from Milan Lucic that resulted in a concussion for the goaltender.
Charles Wang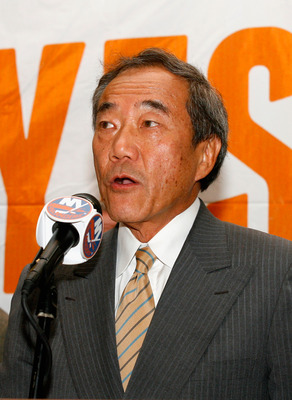 Andy Marlin/Getty Images
Despite failed attempts at getting a new arena built for the New York Islanders, Charles Wang is committed to keeping the team in Long Island. Isles fans better hope so.
Nail Yakupov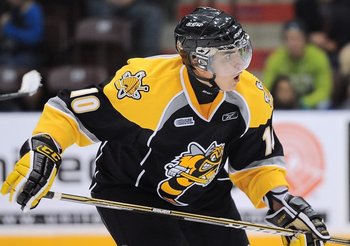 The Fail for Nail sweepstakes is in full swing, ladies and gentlemen. Nail Yakupov is the runaway favorite to be selected first overall in the 2012 NHL Entry Draft. He is a dynamic offensive weapon that will provide an instant jolt to the team that is fortunate (or unfortunate) enough to be drafting first overall come June.
Tyler Seguin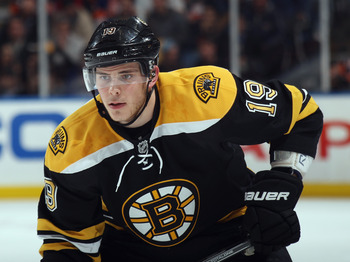 Bruce Bennett/Getty Images
Tyler Seguin's rookie season was not one to remember. He spent a lot of time in the team box watching his team during the regular season. Seguin showed flashes, though, especially in the playoffs against the Lightning. He has carried that into this season, where he has become the most dangerous offensive weapon for a Bruins team that needs an offensive star.
Jarome Iginla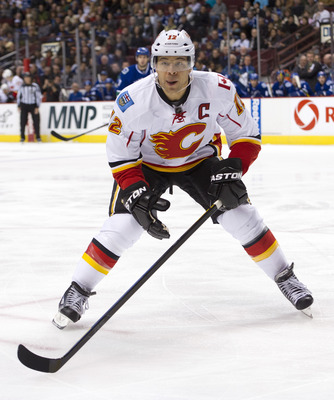 Rich Lam/Getty Images
With the Calgary Flames once again struggling to find success early in the season, the Jarome Iginla trade rumors have begun swirling around the league. Needless to say, an Iginla trade would drastically change the NHL landscape.
Zach Parise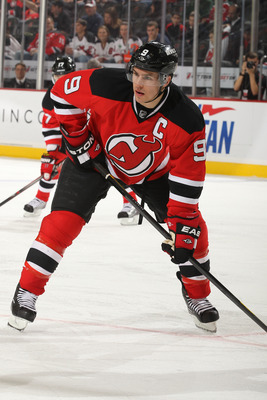 Al Bello/Getty Images
Zach Parise is one of the hottest names being thrown around the NHL trade rumor mill. His contract expires after this season, and there is a decent chance that the Devils will be sellers at the trading deadline. Parise would be a hell of an addition for any contender.
Jon Quick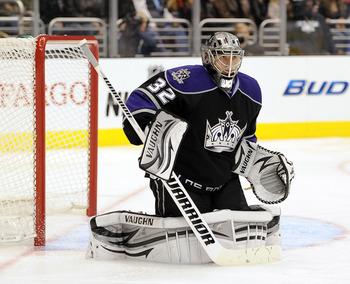 Harry How/Getty Images
The Los Angeles Kings generated a lot of preseason hype due to the offseason acquisitions of Simon Gagne and Mike Richards. However, with the offense struggling, Jon Quick has been forced to carry the team through the early portion of the season. If the offense picks it up, the Kings wil be a dangerous team down the stretch.
Shea Weber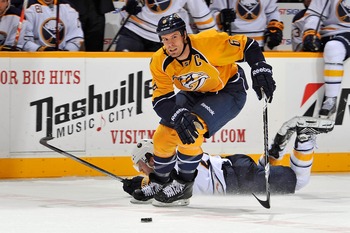 Frederick Breedon/Getty Images
Shea Weber was watched closely this offseason due to his contract dispute, which went all the way to arbitration. Weber received a record breaking $7.5 million in his arbitration hearing, and the Norris candidate could find himself in a different sweater by season's end.
Martin Brodeur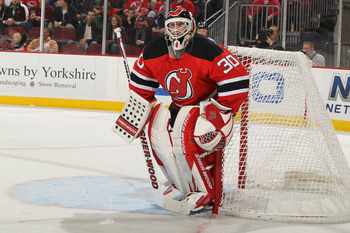 Al Bello/Getty Images
The decline of Martin Brodeur is in full swing. The first glaring sign of it was the 2010 Winter Olympics in which team Canada replaced him in goal with Roberto Luongo. The struggles continued in an injury riddled 2010-2011 campaign, and this season has not been any friendlier to Brodeur.
Dany Heatley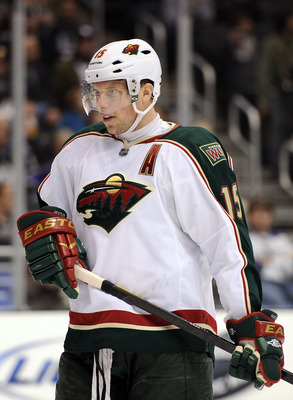 Harry How/Getty Images
In a trade that turned heads, Dany Heatley was dealt from the Sharks to the Wild this offseason in exchange for the less productive Martin Havlat. Heatley's presence on offense in Minnesota has helped the Wild storm off to one of the fastest starts in recent memory for the team.
Nicklas Lidstrom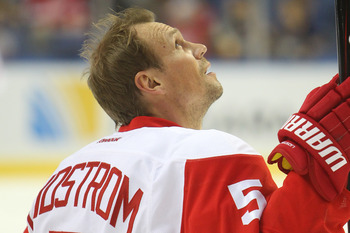 Tom Szczerbowski/Getty Images
The return of Nicklas Lidstrom was a huge storyline this offseason across the league. Lidstrom also won his seventh Norris Trophy last season, and is off to another terrific start this fall.
Henrik Lundqvist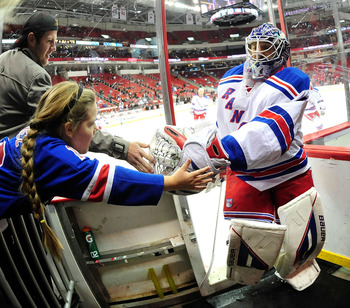 Grant Halverson/Getty Images
Henrik Lundqvist has long been the man keeping the New York Rangers in contention. Now he has a chance to take them to the Promised Land with a much-improved team around him. In the early going, Lundqvist has shown the same type of dominance we are accustomed to seeing from him.
Gary Bettman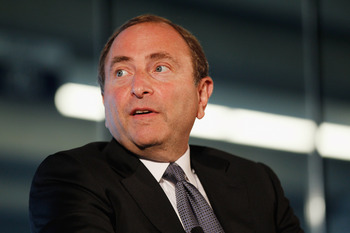 Mike Stobe/Getty Images
It's tough to leave the league's commissioner off this list. Especially after the radical realignment plan the NHL has set forth for the 2012-2013 season.
Zdeno Chara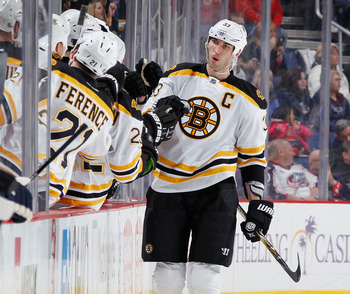 Gregory Shamus/Getty Images
Zdeno Chara got the monkey off his back this year with a Stanley Cup victory. Chara finally played to his full abilities in the playoffs, something he had struggled to do up until this point in his career.
Jaromir Jagr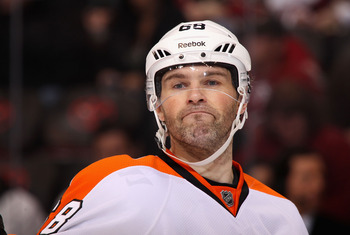 Christian Petersen/Getty Images
Jaromir Jagr's return to the NHL was a compelling storyline of free agency this offseason. It became even more compelling when the former Penguin turned down his old team, instead accepting a contract to play with the cross-state rival Philadelphia Flyers. Most compelling, however, is how well Jagr has played at his age.
Corey Perry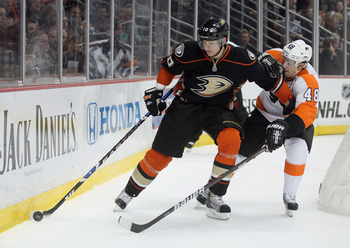 Jeff Gross/Getty Images
With Ovechkin struggling and Sidney Crosby on the shelf, the Hart Trophy was up for grabs last season. Corey Perry took full advantage with a monster season that really put him on the map.
Alexander Ovechkin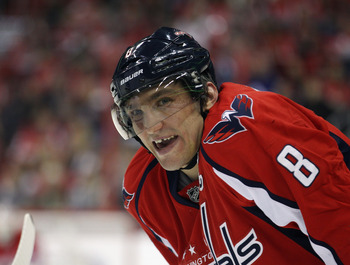 Bruce Bennett/Getty Images
Alex Ovechkin is always an important player to the NHL due to his star power and offensive prowess. But in 2011, it has been Ovechkin's struggles that have been the story. Of course, a struggling Ovechkin is still an above average producer, but his dip in points makes one wonder if the league is starting to figure him out?
Ken Hitchcock
Christian Petersen/Getty Images
Ken Hitchcock was unemployed for a curiously long period of time. With the St. Louis Blues struggling out of the gate, Hitchcock got an opportunity and has run with it thus far.
Bruce Boudreau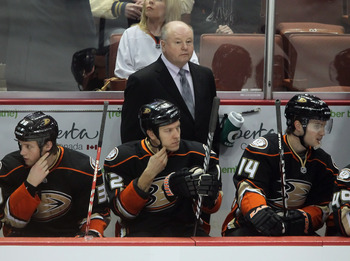 Jeff Gross/Getty Images
HBO's 24/7 series put Bruce Boudreau in the spotlight, but his poor performance in 2011 with the Capitals ended up costing him his job.
Brad Richards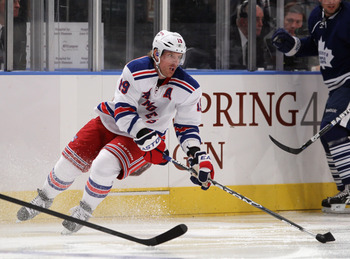 Bruce Bennett/Getty Images
The talk of the free agency period surrounded the chase for Brad Richards. His decision to sign with the Rangers has given the team legitimate hope for the Stanley Cup this season.
Brendan Shanahan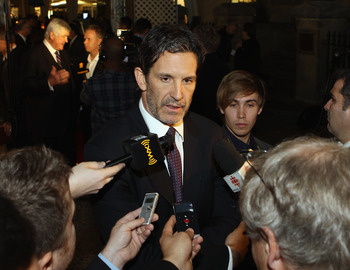 Bruce Bennett/Getty Images
Brendan Shanahan has really cracked down on headshots since taking over as the head disciplinarian of the National Hockey League, and it has become a huge storyline across the league.
Brian Burke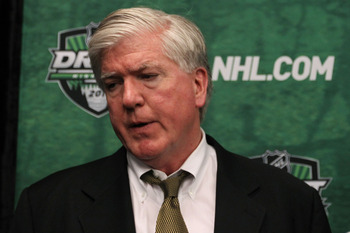 Bruce Bennett/Getty Images
Brian Burke is always in the spotlight. This season, it appears that his rebuilding project is finally coming to fruition in Toronto.
True North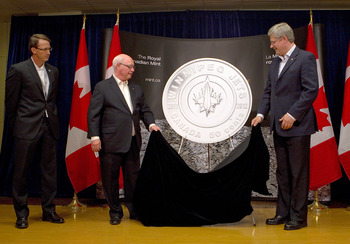 Marianne Helm/Getty Images
True North is responsible for bringing professional hockey back to Winnipeg, which is more than enough to earn a spot on this list.
Tom Gaglardi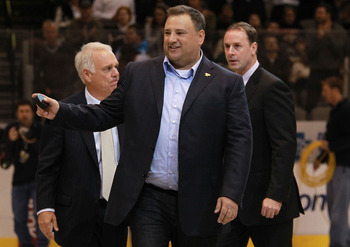 Ronald Martinez/Getty Images
Hockey in Dallas has struggled in recent years. The team has been hot and cold, and attendance has been down. New ownership was just what the doctor ordered. The Stars now have some direction as a franchise again.
Terry Pegula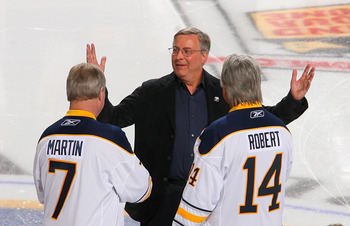 Rick Stewart/Getty Images
The Buffalo Sabres desperately needed new ownership, and Terry Pegula was the perfect guy for the team. He has injected tons of money into the team, sparking them to a fantastic start to the 2011-2012 season. The future of hockey is bright in Buffalo.
The Sedins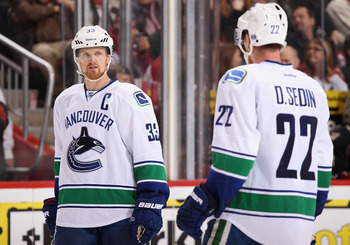 Christian Petersen/Getty Images
The Sedins shrunk against the top competition in the 2011 NHL Playoffs. They couldn't handle Keith and Seabrook, got shut down by Weber and Suter and were completely erased by Seidenberg and Chara. Can the Sedins handle the tough road to a Stanley Cup?
Claude Giroux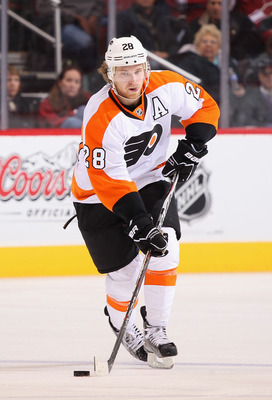 Christian Petersen/Getty Images
Claude Giroux was the best player on the Philadelphia Flyers a season ago, contrary to popular belief. With Richards and Carter out of town, Giroux has been given his chance to shine. He now leads the entire league in points.
Phil Kessel
Bruce Bennett/Getty Images
The oft-criticized Phil Kessel is finally siliencing the haters. His offensive surge this season has turned the Toronto Maple Leafs into contenders, and proven once and for all that the trade that sent him to Toronto from Boston was not as lopsided as many believe.
Ilya Bryzgalov
Christian Petersen/Getty Images
Two names stood out of the list of free agent goalies this summer; Ilya Bryzgalov and Tomas Vokoun. Thus, the fact that Bryzgalov's $51 million contract exceeded Vokoun's contract by nearly $50 million was astounding. It will be interesting to see if Bryz will be the goaltender to bring the Stanley Cup back to Philadelphia.
Claude Julien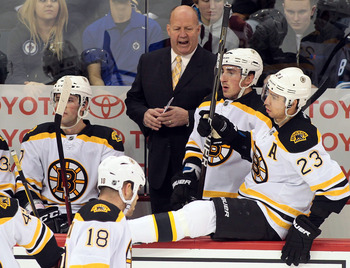 Marianne Helm/Getty Images
Claude Julien was firmly on the hot seat entering the 2011 NHL Playoffs. The system he put in place ended up coming together nicely, however. The Bruins relied on defense and mistake-free hockey to take home the Stanley Cup.
Ryan Nugent-Hopkins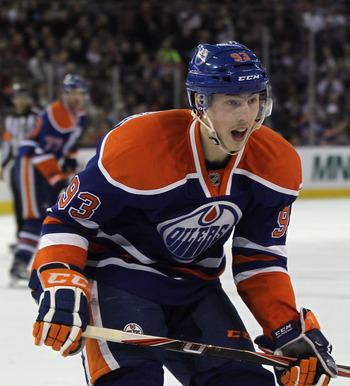 Bruce Bennett/Getty Images
The first overall pick in the 2011 NHL Draft generated a ton of buzz in the events leading up to the draft, and he is already living up to the billing. Ryan Nugent-Hopkins has become a huge part of Edmonton's office a bit earlier than many expected.
Paul Holmgren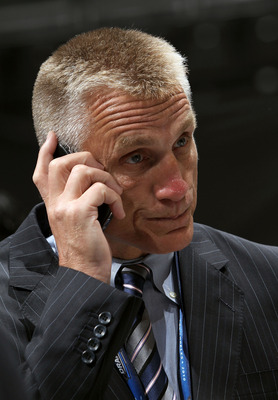 Bruce Bennett/Getty Images
Paul Holmgren sent shockwaves through the NHL when he traded both Mike Richards and Jeff Carter this offseason on his way to completely revamping the Flyers roster. It remains to be seen if it will pay off, but early indications are that Holmgren made the right moves for the future of the franchise.
Roberto Luongo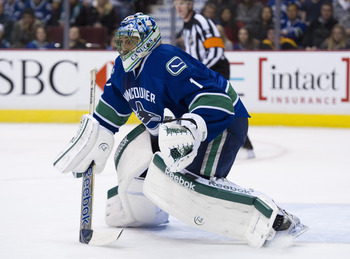 Rich Lam/Getty Images
Roberto Luongo has had one hell of a year in 2011. At the conclusion of the regular season this spring, Luongo was a shoe-in Vezina nominee and opened up the playoffs by finally taking down the Chicago Blackhawks. Thing went downhill in a hurry, however, when the Canucks took on the Bruins. After his disastrous Stanley Cup Finals, Luongo has yet to regain form, prompting him to be heavily criticized all year long.
Tim Thomas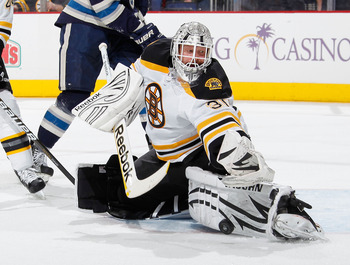 Gregory Shamus/Getty Images
What Tim Thomas has done this calendar year is unheard of. His payoff run may have been the best in history, and the insanely focused goaltender is at it again this season. It's not always pretty, but Thomas refuses to let the puck by him, and it was a huge reason why the Bruins were 2011 Stanley Cup Champions.
Sidney Crosby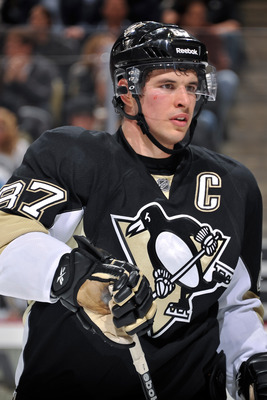 Jamie Sabau/Getty Images
Love him or hate him, Sidney Crosby is the most polarizing and important figure in hockey. Even when he spent the better part of this year injured, Crsoby was still the top story.
Keep Reading