NHL: Ranking Each Fanbases' Biggest Bullseye for Blame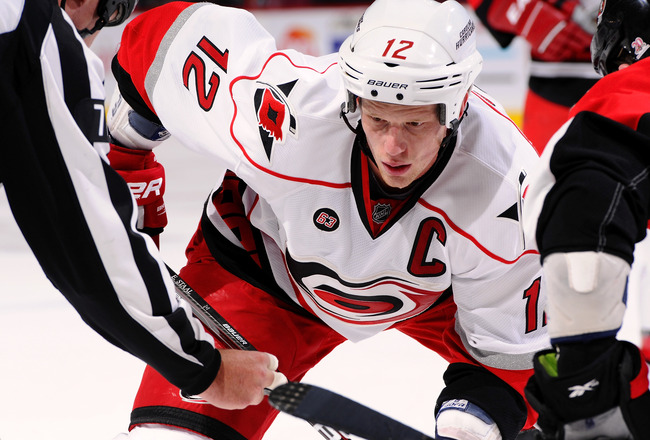 Phillip MacCallum/Getty Images
So far, some teams are playing well and others are struggling to put it together. Three coaches have lost their job already in the season's first quarter, and there could be a few more looking for work before Christmas.
But who do you blame for what's wrong with your team?
In this slideshow, we'll look at who receives the most blame from every fan base in the NHL. Whether or not that individual deserves the blame is up to you, the fan, but every team has someone taking heat for something that's not going as well as it should.
Anaheim Ducks: Randy Carlyle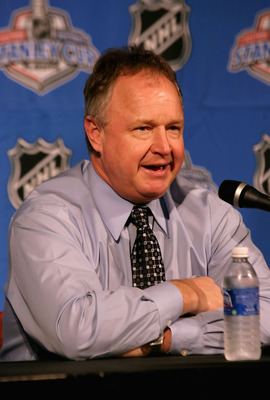 Jeff Golden/Getty Images
The guy continues to juggle his lineup and has been treating Bobby Ryan like a pawn with the trade rumor trolls that would have him in 29 other markets. There have been a lot of issues with their team, including a disappointing start from Jonas Hiller, but he's the man responsible for fixing the ship.
Boston Bruins: David Krejci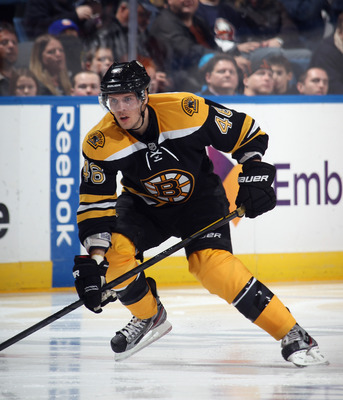 Bruce Bennett/Getty Images
He's been underwhelming and has struggled with his health so far, and now his name has popped up in trade rumors in Boston. Indeed, when his name appears in those rumors, most fans have appeared apathetic to the idea of losing one of the team's leading scorers from a year ago.
Buffalo Sabres: Ville Leino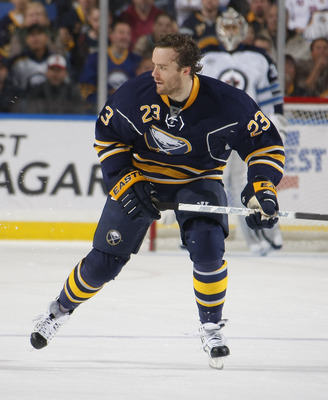 Dave Sandford/Getty Images
They spent a lot of money this summer, and Leino has been the one guy that really hasn't earned his new paper. After being overpaid, he's looked more like the guy that lost his roster spot in Detroit than the playoff hero Philadelphia fans enjoyed.
Calgary Flames: Brent Sutter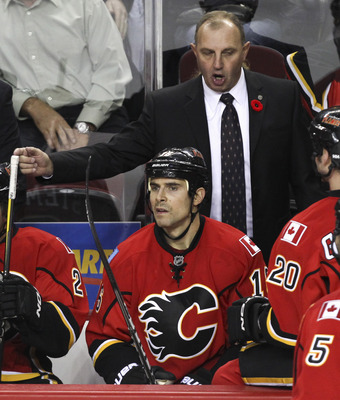 Mike Ridewood/Getty Images
It's hard to understand how, after three years of struggles, Sutter is still calling the shots in Calgary. But he's still there...and might be there longer than Jarome Iginla. GM Jay Feaster might try to get them moving, but the Flames are an organization stuck in neutral right now.
Calgary Flames: Paul Maurice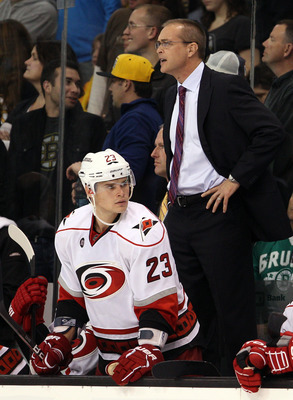 Elsa/Getty Images
He didn't get as much out of his players as he should have.
Now he's unemployed.
Chicago Blackhawks: Duncan Keith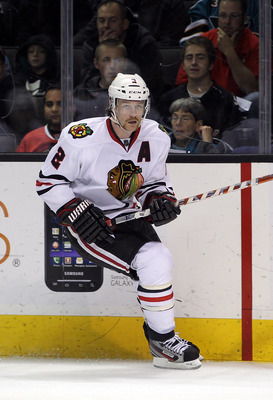 Ezra Shaw/Getty Images
His play has been bipolar this year, flipping from looking like the Norris Trophy winner he was in 2010 to making mistakes that would have a kid sent back to the AHL. His minus-eight peformance(s) in Alberta were painful to watch, and he's become the whipping boy of Chicago fans.
Colorado Avalanche: Peter Mueller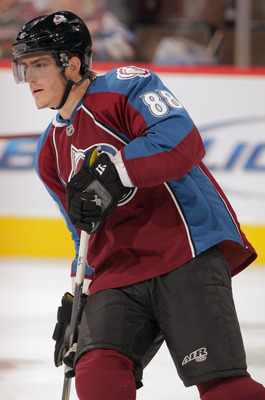 Doug Pensinger/Getty Images
He's been a ghost in Denver this year, and they couldn't afford to have him not show up. There have been issues in net, and Matt Duchene has struggled at times, but Mueller needs to be present on the ice for the Avs to have a chance.
Columbus Blue Jackets: Scott Arniel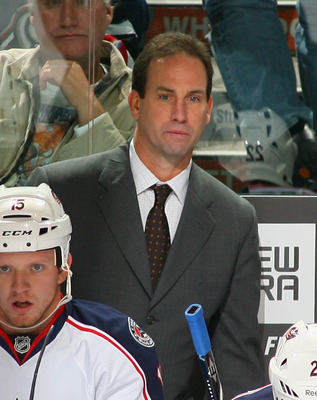 Rick Stewart/Getty Images
Do we blame Jeff Carter for getting hurt? James Wisniewski for getting suspended? Everyone but Rick Nash for not scoring enough? "Scapegoat of the Decade" Mason for not being a good goaltender?
There's enough blame to involve the entire Jackets' organization at this point, but Arniel will likely be the man that ultimately loses his job because of their play.
Dallas Stars: Kari Lehtonen's Groin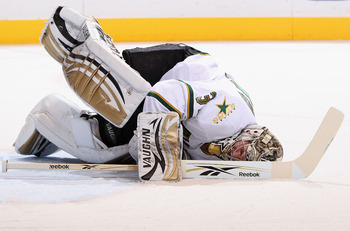 Christian Petersen/Getty Images
Just when they were trying, desperately, to hang on to a playoff spot, their emerging-star netminder goes down with a groin injury. This has to be one of the biggest fears of Stars management; Lehtonen has a history of groin issues, and it's hard for a goalie to get back in the saddle from something like this. He was off to a great start, too.
Detroit Red Wings: Ty Conklin?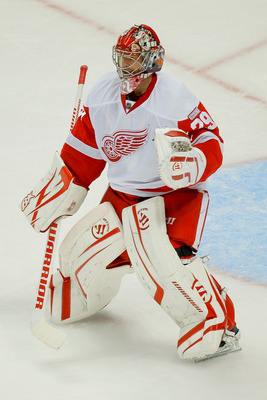 Justin Edmonds/Getty Images
The Red Wings went through a tough stretch, but they're on fire lately. It's hard to find someone on their roster to "blame" for anything at this point.
Edmonton Oilers: Taylor Hall's Shoulder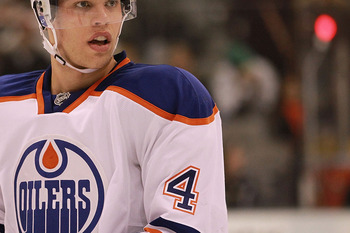 Ronald Martinez/Getty Images
They've been up-and-down this year, which can be expected from a team as young as the Oilers. But the recent injury to Taylor Hall is going to press this team to get back on track without one of their best young players.
Florida Panthers: ??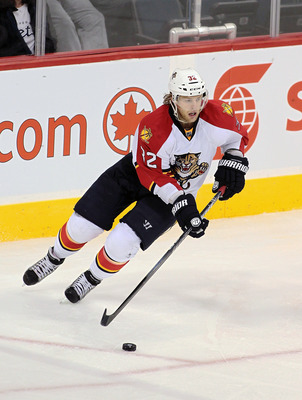 Marianne Helm/Getty Images
Who do you take issue with if you're a Panthers fan? They're leading their division, and it seems everyone Dale Tallon brought in is working so far. Heck, Kris Versteeg is in the mix for the league lead in scoring, and Brian Campbell is playing like an All-Star.
Los Angeles Kings: Dustin Penner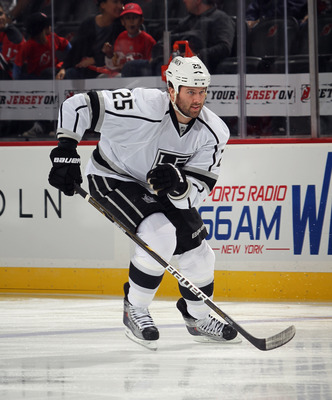 Bruce Bennett/Getty Images
He's never been in shape since coming to LA, and he has become the trendy healthy scratch candidate of choice for the Kings. Fans wanted him to be the guy that they saw in Anaheim, but he's been closer to a lineman for the Chargers than a power forward for the Kings.
Minnesota Wild: ??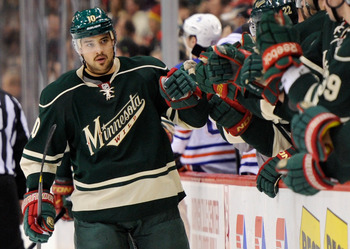 Hannah Foslien/Getty Images
Who is there for the Wild to have an issue with? They're at the top of the Western Conference and have been fantastic so far. The deals they made with San Jose this summer appear to be paying off.
Montreal Canadiens: Scott Gomez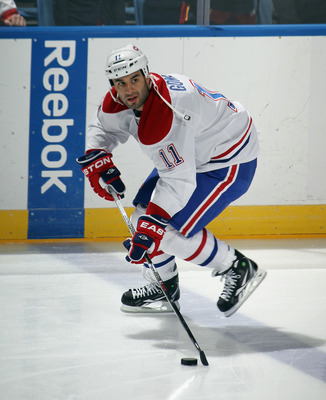 Bruce Bennett/Getty Images
He'll be the No. 1 target of angst in Montreal until his contract is off the Habs' books. And from the looks of it, that might be a long time.
Nashville Predators: Pekka Rinne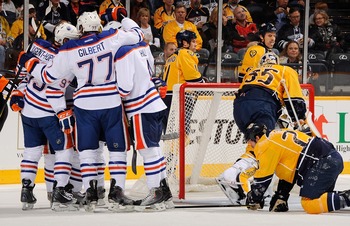 Frederick Breedon/Getty Images
He signed a big-money deal and has struggled since. While he certainly hasn't received a lot of help from the guys in front of him, the Vezina candidate needs to be better for the Preds to stay in the mix out West.
New Jersey Devils: Martin Brodeur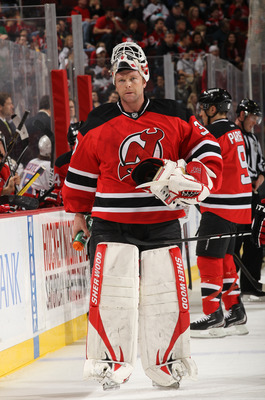 Al Bello/Getty Images
He's been hurt for a big part of the early going this year, and hasn't helped the Devils much when he's been on the ice. For a future Hall of Famer, he either needs to impact the game or skate into the sunset.
New York Islanders: Jack Capuano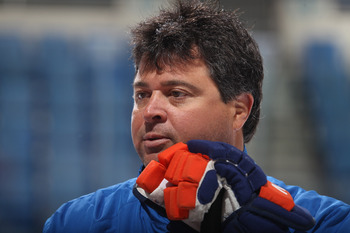 Bruce Bennett/Getty Images
He still has a job...somehow.
Islanders fans wanted him to join Paul Maurice and Bruce Boudreau earlier this week in the unemployment line, but they didn't get their wish. If things don't turn around soon, though, he might not be far away.
New York Rangers: Eric Staal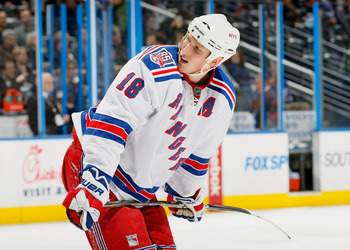 Kevin C. Cox/Getty Images
The Rangers best defenseman, young Marc Staal, hasn't played since getting hammered by his brother, Carolina captain Eric. The Rangers really need their best players to be healthy and on the ice, and Marc is the centerpiece of that foundation.
Ottawa Senators: Nikita Filatov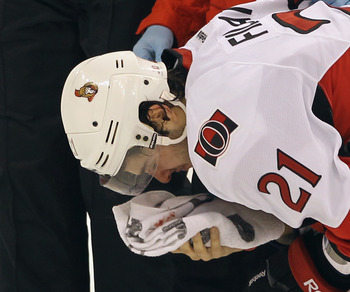 Bruce Bennett/Getty Images
Stop me if you've heard this story before (cough... Columbus...).
He's been hurt, unmotivated, not happy, headed to Russia and wanting more money. And that's with only eight games played so far this year. Since being drafted, he's been one of the most frustrating players on the NHL map.
Philadelphia Flyers: Chris Pronger
Bruce Bennett/Getty Images
Injury after injury, and their captain is now looking at perhaps more than a month off the ice. The Flyers are too close to the cap to have an expensive, important piece like Pronger missing this much time.
Phoenix Coyotes: Ownership (or Lack Thereof)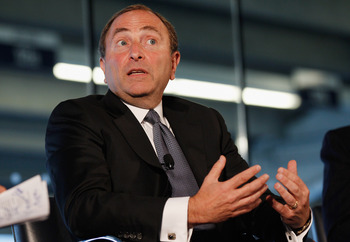 Mike Stobe/Getty Images
For a very vanilla roster, they're right in the middle of the playoff chase in the Western Conference. If they had a future in the desert, and money to spend on free agents, they might make a strong statement to be a top-four seed this year.
Pittsburgh Penguins: Max Pacioretty

Richard Wolowicz/Getty Images
No, he isn't a Pens player, but his hit on Kris Letang is really the only thing Pens fans can complain about right now. They're on top of the world, and just got Sidney Crosby back.
San Jose Sharks: Martin Havlat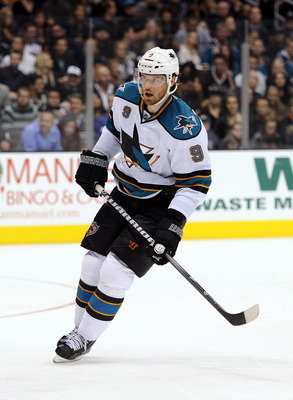 Harry How/Getty Images
He missed time early on, and the Sharks need him to step up and replace the scoring void left by Heatley and Setoguchi. So far he hasn't done that.
St. Louis Blues: Jaroslav Halak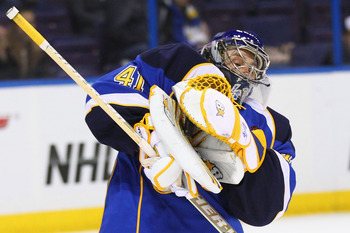 Dilip Vishwanat/Getty Images
If not for Brian Elliott, the Blues would be buried right now. But an unbelievable start from Elliott has sent Halak to the pine, and kept the Blues in the playoff picture.
Tampa Bay Lightning: Dwayne Roloson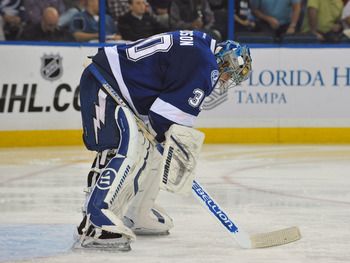 Al Messerschmidt/Getty Images
Tampa needs a goalie, and was hoping the renaissance they saw from Roloson last year would carry over.
It hasn't.
Toronto Maple Leafs: James Reimer's Melon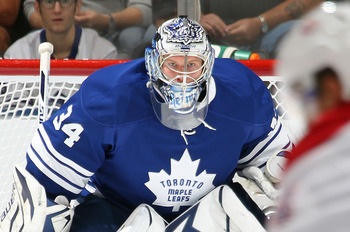 Claus Andersen/Getty Images
Toronto really like James Reimer, but his brain doesn't like being hit. They really need someone to stop pucks, because they're having an incredible season from Lupul and Kessel so far.
Vancouver Canucks: Roberto Luongo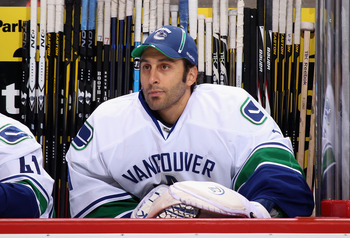 Christian Petersen/Getty Images
If Schneider wasn't carrying the load and dominating right now, the Canucks would be lost. They are going to have an incredibly hard financial decision coming up in a few months when there's almost a full decade of paper left with Luongo and Schneider needs a new deal. Who's the backup now?
Washington Capitals: Bruce Boudreau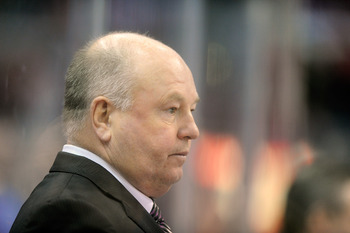 Greg Fiume/Getty Images
He lost Ovechkin, and Semin...and, well, the entire team.
Then he lost his job.
If Ovechkin and Semin's one combined shot in Dale Hunter's debut is any indication, it might not be Boudreau that's the issue, however.
Winnipeg Jets: Dustin Byfuglien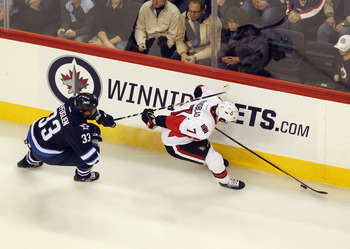 Bruce Bennett/Getty Images
After all of the rumors and reports that he was in/out of shape this summer, and his arrest in Minnesota, the Jets needed their expensive defenseman to come out and shut up his critics.
He hasn't.
Keep Reading