Ranking Each NHL Team's Third Jersey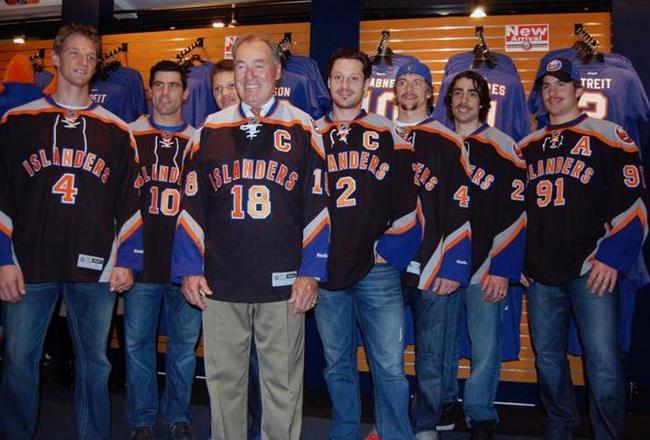 Every team in the NHL besides the Detroit Red Wings, New Jersey Devils and Winnipeg Jets have an official third jersey.
Third jerseys are rarely used because of their sometimes wacky and intricate designs. This allows both the players and the fans to have a bit of fun wearing and viewing the jersey designs.
The New York Islanders recently unveiled their new third jersey above.
So how does their design and all other designs rank in overall style and flair?
Columbus Blue Jackets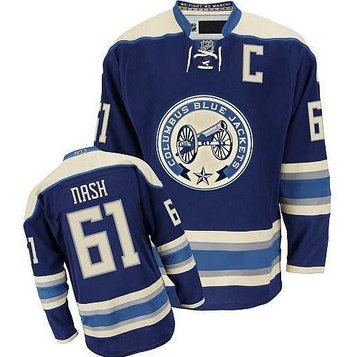 I can't be the only one who doesn't like this jersey.
I understand the cannon firing tradition, but maybe it isn't the best fit for a jersey.
Montreal Canadiens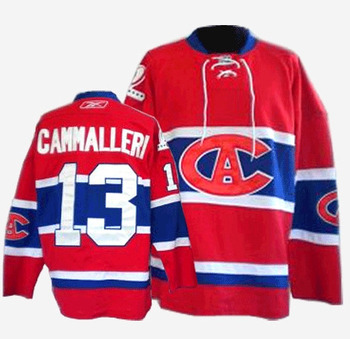 New York Islanders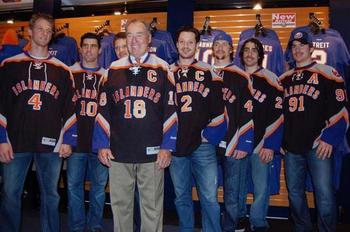 I'm willing to put this jersey this far back on the list.
It just looks like an AHL jersey and doesn't really reflect a professional hockey team.
Ottawa Senators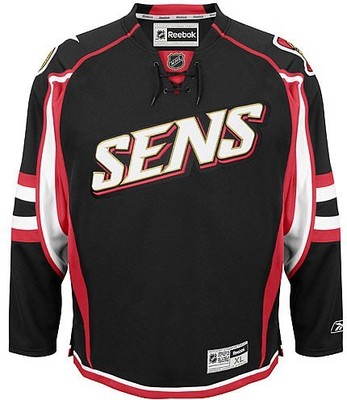 You'll notice a pattern for the next five jerseys (and the one before this as well). They all display simple color schemes with the team name on the front.
They aren't terrible jerseys, they're just a bit unimaginative.
The Sens one is this far back because it is the most boring. Black and white with tinges of red and a four-letter word on the front doesn't stand out.
Buffalo Sabres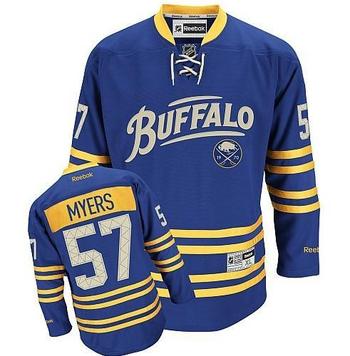 Personally, I think it is the stripes that get me.
Everything else would be great with the jersey if it weren't for the bumble bee stripes.
New York Rangers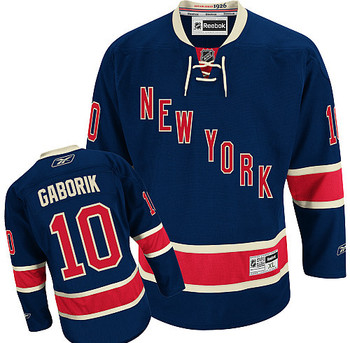 I like this jersey for the most part.
Probably because New York is such a history rich franchise that I respect a simpler design.
However, if you replace the "New York" with "Rangers," the jersey is the exact same as what they wear normally.
Colorado Avalanche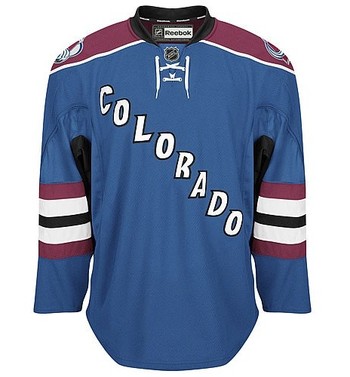 This jersey isn't bad for a third jersey.
I'm just always partial to their current one over this one.
Tampa Bay Lightning
Out of all the designs with the simple name on the front, I like this one the best.
It just looks new and different from most other jerseys in the league. No emblem, a good color scheme and a striking (see what I did there?) name on the front round out a very nice third jersey.
Anaheim Ducks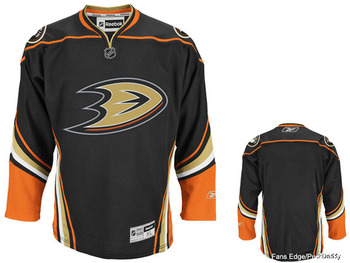 Now starts the "Hey, doesn't that look familiar?" third jerseys.
While I appreciate the creativity of the duck-foot "D" on the front, this one just looks too similar to their current one.
Dallas Stars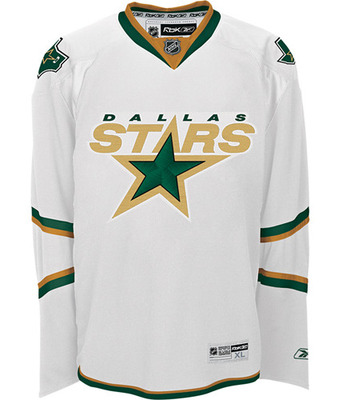 Dallas is this far back on the list because it lacks creativity.
They just swapped their old road jersey and made it their alternate.
Calgary Flames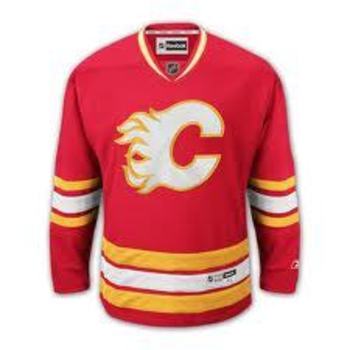 Black "C" on the home jersey. Red "C" on the away jersey. White "C" on the alternate.
Personally I like it better than the other two.
Edmonton Oilers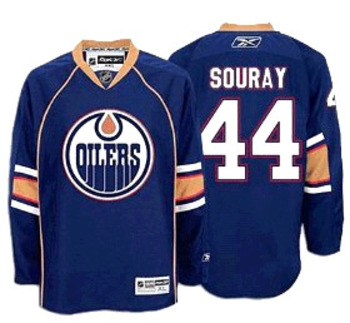 Just a different color scheme for this jersey.
Still uses the orange, navy and white emblem, which is one of the better ones on this list.
Toronto Maple Leafs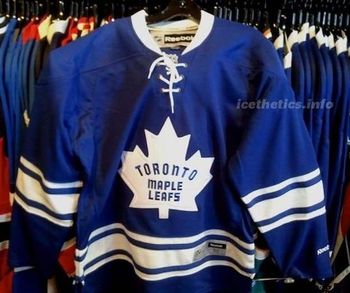 Chicago Blackhawks
Now starts the circular logo jerseys.
The Chicago Blackhawks are a classic franchise, and they need a classic look. This jersey's design is simple but still appealing.
St. Louis Blues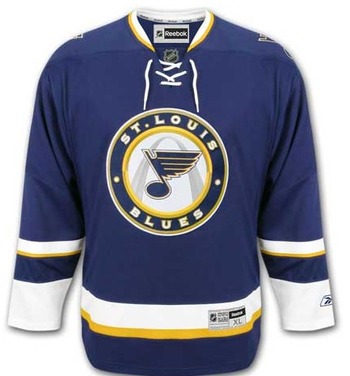 The subtle arch backdrop is a nice touch. This jersey should actually be their home jersey with how well it goes together.
Florida Panthers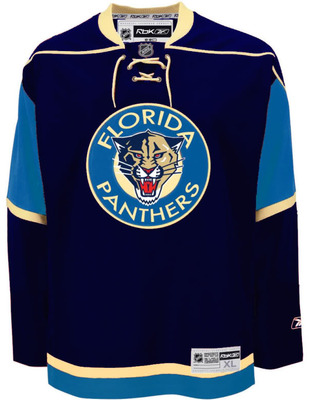 I was never a fan off the full panther design for Florida.
But if there was any good way to do a panther on a logo, I guess it would be this. The color scheme works together nicely.
Pittsburgh Penguins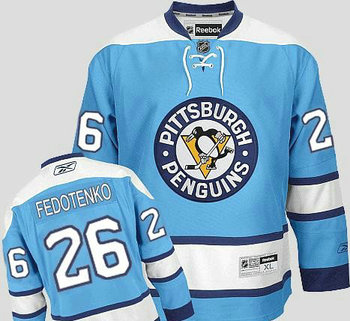 Although there's nothing wrong with this alternate jersey for the Penguins, it is just a bit shockingly blue.
But with how well the Penguins are playing, they could be wearing hot pink and still win games.
Boston Bruins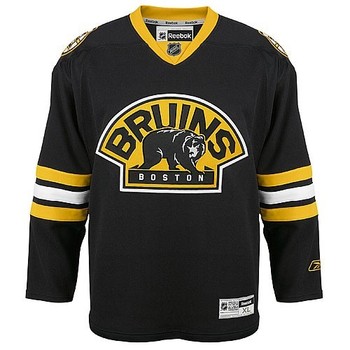 At least Boston tried to steer away from the circular logo.
The bear in the center is a nice touch, and overall this jersey comes together nicely.
Carolina Hurricanes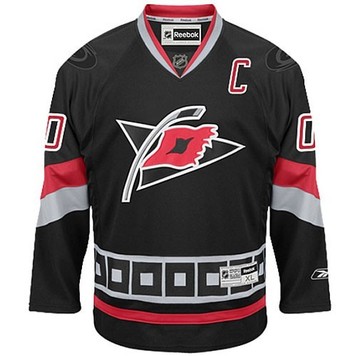 I swear it took me three or four minutes to figure out what that symbol was.
Now looking at it and understanding the concept, I like it. The flagpole hockey stick is pretty creative.
Washington Capitals
The old Winter Classic jersey was good enough looking to be the new alternate for the Capitals.
Personally, I miss the old eagle jersey.
Nashville Predators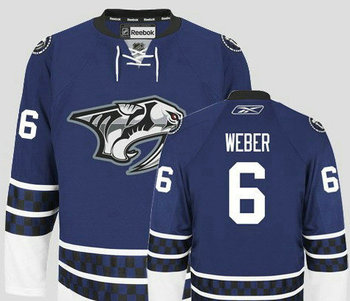 I put this one this high so that no one in Nashville decides this is a good idea ever, ever again.
If you need a new jersey in the foreseeable future Nashville, please choose this one.
San Jose Sharks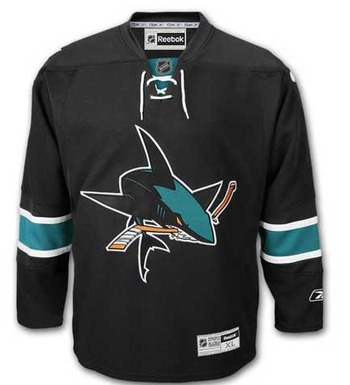 I probably should have put this one in the familiar jerseys category, but I'm a little bit partial to an all blacked-out Sharks squad taking the ice.
Plus the tail is swept under the shark instead of being nonexistent. That's different enough right?
Vancouver Canucks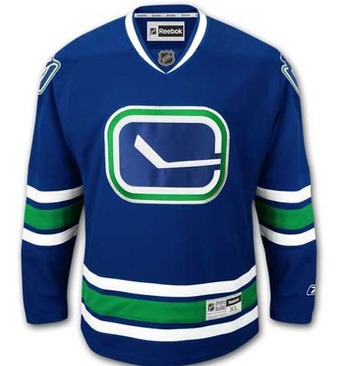 Simple and a different design than the ferocious but still hilarious looking killer whale that is hanging on their home and away jerseys.
Any Canuck fan want to explain this jersey to me?
Phoenix Coyotes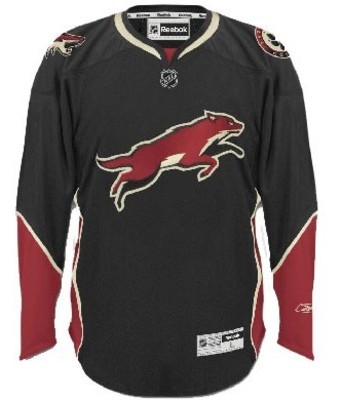 If I had to choose a third jersey for the 'Yotes, it would be their older design.
But this one works, too, and I respect when a franchise makes a completely new logo for their third jersey.
Plus, it always helps jersey sales, something Phoenix desperately needs at this point.
Minnesota Wild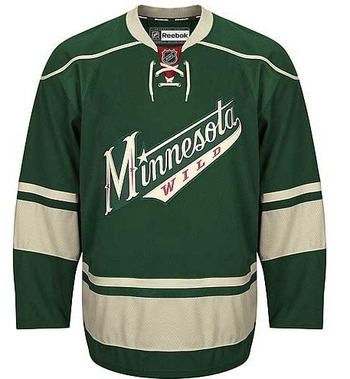 The only reason I put Minnesota at the top is because of my immense dislike of their home and away jerseys.
The subliminal bear/predator/manimal coming from a wilderness scene doesn't cut it for me.
Keep Reading