NHL Trade Speculation: Kyle Turris and 7 Players Hoping to Get Dealt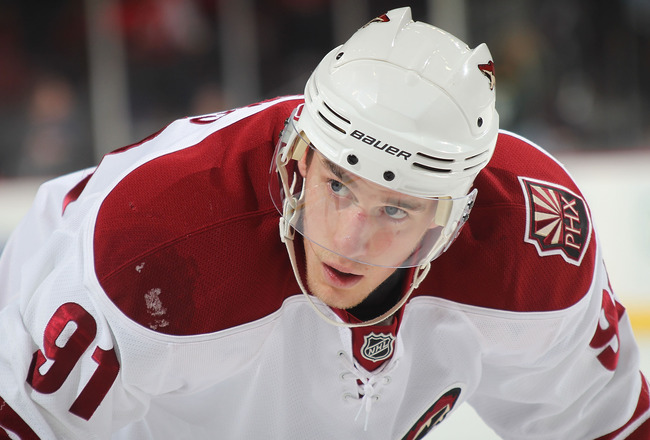 Paul Bereswill/Getty Images
In the NHL, as in all professional sports leagues, there will always be players who are unhappy with their current state of employment.
A variety of factors can contribute to this, ranging from their team playing poorly, to not getting adequate playing time, to not seeing eye-to-eye with coaching or management.
Though the 2011-12 NHL regular season is very young, there are already players who want to suit up for a different club. Most of these players haven't formally requested a trade, at least not publicly, but they have expressed discontent with their teams in one way or another.
Here are seven players who want out, or will soon.
Andrei Kostitsyn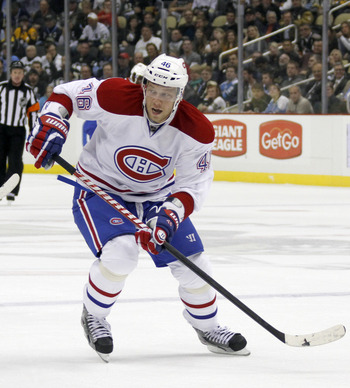 Justin K. Aller/Getty Images
Drafted 10th overall by the Montreal Canadiens in 2003, Andrei Kostitsyn showed signs of promise in 2007-08 when he broke out with 26 goals and 53 points in 78 games played.
He has been unable to match that production since, however, and has fallen out of favor with much of the Canadiens' faithful.
Recently relegated to primarily third-line duties, Kostitsyn made clear his unhappiness with his low ice time last season and was a hot topic in trade rumors throughout the summer. The 26-year-old winger has the talent to be a solid second-line scoring option and may benefit from a fresh start with a new organization.
Shane Doan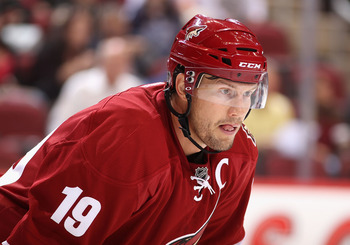 Christian Petersen/Getty Images
Shane Doan has been the Phoenix Coyotes' captain and top player for years, and he is still one of the best power forwards in the game.
Now 35, Doan has enjoyed a distinguished career with 746 career points, including 299 goals.
However, he has yet to hoist the Stanley Cup or even make it to the Conference Finals, and time is running out for the aging winger.
A classy professional through and through, Doan has never requested a trade or spoke ill of his club—and he likely never will. Still, the thought of suiting up for a contender and making one last run at the Stanley Cup has got to be going through his mind.
Rick Nash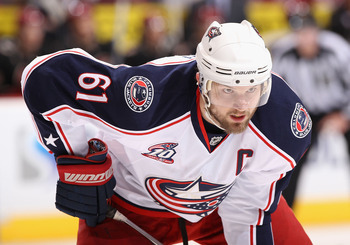 Christian Petersen/Getty Images
Rick Nash has carried the struggling Columbus Blue Jackets on his back ever since joining the team in 2002.
During that time, the Blue Jackets have qualified for the playoffs just once and were swept in the first round.
Already 27 years old, Nash is signed on for the long haul in Columbus, and his chances of winning a Stanley Cup by the end of his career are steadily dwindling.
He hasn't requested a trade or expressed any discomfort staying with the franchise, but he can't be happy with the way the team has performed in recent years, and he is undoubtedly craving some postseason action, which he won't get in Columbus.
Cory Schneider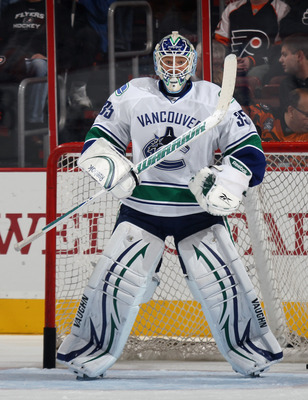 Bruce Bennett/Getty Images
Again, Cory Schneider has not formally asked for a trade and has not stated that he is unhappy in Vancouver.
However, the 25-year-old goaltender has worlds of talent and is stuck behind veteran Roberto Luongo, who is among the NHL's elite netminders.
Luongo is signed for the remainder of his career and, as long as he's performing at an elite level, will be the Vancouver Canucks' No. 1 goalie for the foreseeable future.
It may be a very long time until Schneider has a chance to establish himself as a legitimate starter with the Canucks. A trade to a team in need of a young starting goaltender—and there are many such teams—would give Schneider an opportunity to flourish, and I'm sure he knows that.
Zach Parise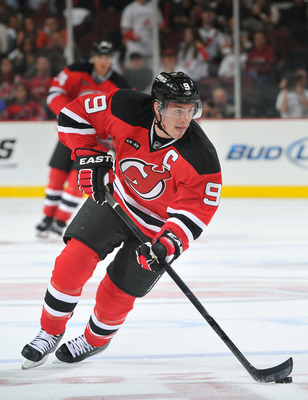 Christopher Pasatieri/Getty Images
Zach Parise is one of the NHL's premier goal scorers, which he proved in 2008-09 with a 45-goal campaign.
With terrific speed, a lethal shot, high hockey IQ, responsible defensive play and strong leadership qualities, the only thing Parise lacks is a contending team to play for.
The New Jersey Devils are en route to a rebuild as aging netminder Martin Brodeur and former captain Patrick Elias begin to show signs of decline. Their days atop the Eastern Conference and among the league's top clubs are long gone and Parise, who refused to sign a long-term deal with the Devils this summer, may ask to be moved to a more competitive team.
Shea Weber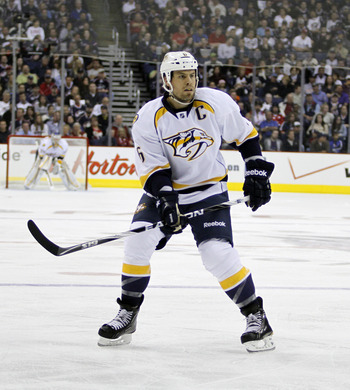 Justin K. Aller/Getty Images
A Norris Trophy candidate and top-five defenseman in the NHL, Shea Weber is currently in a situation eerily similar to that of Zach Parise.
Both players were recently named captain of their respective teams and they both went to arbitration this summer, eventually signing one-year deals.
Weber's refusal to sign on for more than one season speaks volumes about his opinion of the Nashville Predators, a franchise that has routinely qualified for the playoffs but has struggled to make a deep run.
Without a greatly improved offense, the Predators will never be strong contenders for the Stanley Cup, and because the organization has an internal salary cap significantly lower than the NHL cap, they will find it difficult to attract high-end offensive players.
It's likely that Weber is hoping to find a job as the go-to defenseman on a more talented team.
Kyle Turris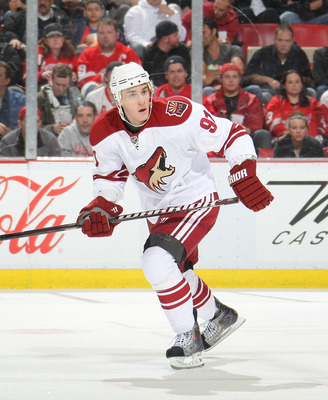 Dave Sandford/Getty Images
The third player drafted in the 2007 entry draft, Kyle Turris was a prolific scorer in juniors, but he has yet to solidify himself as a scoring threat at the NHL level.
He produced just shy of a point-per-game during the season and a half he spent in the AHL but was given very limited ice time on primarily the fourth line during his call ups with the Phoenix Coyotes.
Turris is currently in a contract dispute with the Coyotes, who expected to sign him over the summer. Phoenix general manager Don Maloney has stated that he does not intend to deal Turris, but if a deal can't be worked out between the two sides, we may very well see the lanky pivot traded to a team in need of offense.
Given that he has been unwilling to re-sign with Phoenix, it's safe to assume that Turris is unhappy with the lack of ice time he was given last season and wants to play in a top-six role.
Keep Reading