NHL Trade Talk: 5 Players Who Could Move by Trade Deadline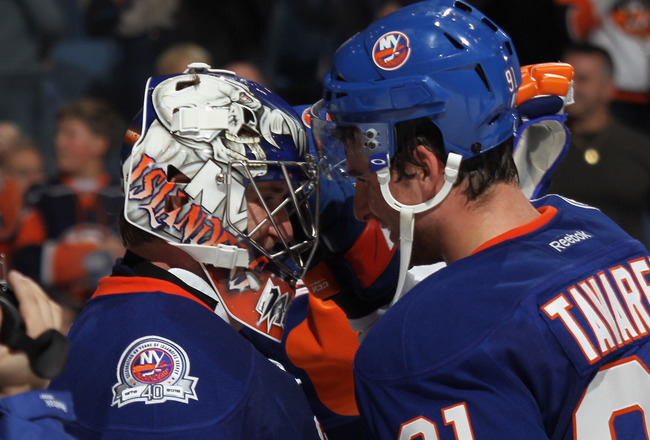 Bruce Bennett/Getty Images
This past summer was one of the liveliest offseasons we have seen in quite some time.
While many teams addressed their dire needs to improve, still more will be looking to add that last piece to the puzzle at the trade deadline.
Who will give those teams that extra push to make them that much better as they march on to the Stanley Cup Playoffs?
Under the new CBA, the trade deadline falls on the 40th day preceding the end of the regular season.
Here's a look at five players who could move before the February 28th, 2012 trade deadline.
Joni Pitkanen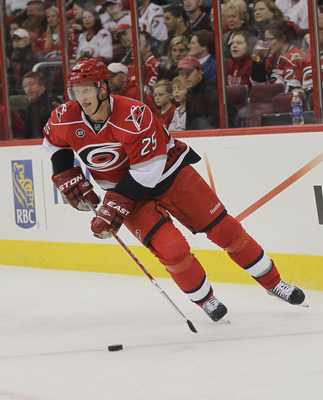 Bruce Bennett/Getty Images
Eric Staal aside, Carolina Hurricanes defenseman Joni Pitkanen currently has the largest salary amongst all Hurricanes at $4.5 million.
His current contract has him staying in Raleigh through the 2013-14 season.
The big need for the Hurricanes, however, is another top-six forward, says Luke DeCock of the Raleigh News and Observer.
With Pitkanen's decently high salary, it may be difficult to get him off the books, but a package deal from the Canes to make it work does seem plausible.
Kyle Turris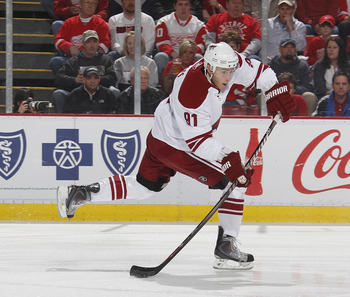 Gregory Shamus/Getty Images
Phoenix Coyotes GM Don Maloney has insisted that he's not moving his young center, Kyle Turris.
Turris, 22, is reportedly demanding a salary between $3-4 million per season, which is a little absurd considering he has not done nearly enough to warrant that type of money.
Over the course of two seasons in the desert, Turris has tallied 19 goals and 46 points over the course of 131 games—hardly spectacular numbers.
However, if this holdout continues too long, Maloney may have to resort to a trade. Turris, the third overall pick in the '07 draft, could draw in some interesting offers in return, no doubt.
Evgeni Nabokov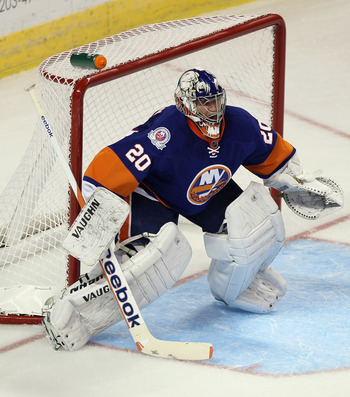 Bruce Bennett/Getty Images
After the Detroit Red Wings tried signing Evgeni Nabokov last season, the New York Islanders claimed him instead.
However, the Isles have 2000 No. 1 overall draft pick Rick DiPietro locked up for life, having signed him to a 15-year, $67.5 million contract in 2006.
When you commit to a player with a lucrative contract like that, he's basically stuck with the team. Plus, Nabokov is most certainly a starting goaltender.
Recently, at the October 15th contest between the Isles and New York Rangers in Long Island, several scouts from other NHL clubs were in attendance. Perhaps that is a sign of strong interest in Nabokov, who got the 4-2 win that night.
Though DiPietro has been struggling with concussion issues and injury, the Isles will definitely be willing to hear offers for Nabokov, especially once it gets closer to the trade deadline.
Ryan Suter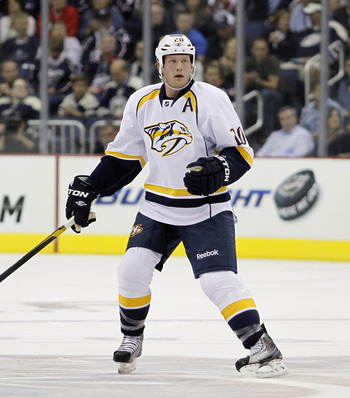 Justin K. Aller/Getty Images
The Nashville Predators are surely destined for the toughest offseason of all the 30 NHL teams.
Tasked with re-signing defensemen Shea Weber and Ryan Suter, along with emerging star goaltender Pekka Rinne, GM David Poile will have to work some magic to keep all three in Nashville.
Ryan Suter may just find himself the odd man out. The Predators would likely want to keep Rinne and Weber most, if possible.
So if the Preds can score some nice return for Suter, Poile might pull the trigger on this one.
Cory Schneider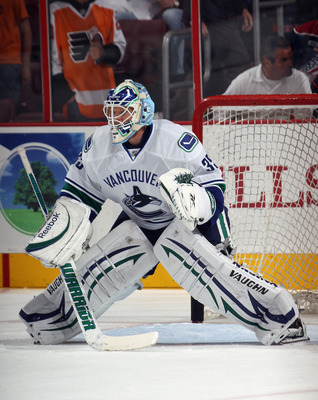 Bruce Bennett/Getty Images
With Roberto Luongo in between the pipes for Vancouver, backup goaltender Cory Schneider won't get those full-time minutes he deserves.
Without a doubt, the Boston College product has the potential to be a starting goalie, but it won't be in Vancouver.
Canucks GM Mike Gillis will undoubtedly be taking offers for Schneider, though the Canucks would have very little cap room to work with.
Teams looking for a starting netminder might look to Vancouver to fill that need. The 25-year-old Schneider is set to be a restricted-free-agent at the end of this season.
Vancouver Sun columnist Cam Cole believes the Edmonton Oilers would be a particularly good fit for Schneider. As Cole notes,
A mere province away, the Edmonton Oilers—a young team bursting with raw talent but uncertain what they have in goal with aging, erratic Nik Khabibulin—have any number of commodities they could deal for the goaltender who could help secure their future.

Keep Reading