25 Classiest Players in NHL History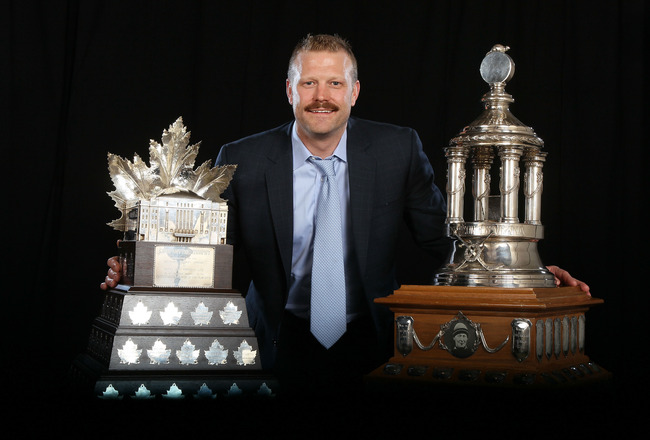 Jeff Gross/Getty Images
The current climate in the NHL is focused so much on the cheap shots and illegal hits that take place on the ice that, many times, classy players get lost in the shuffle. While loudmouth jackwagons like Sean Avery are getting media time on every network, the good guys in the game just keep playing the game quietly.
In the history of the NHL, there have been countless players that have handled their business with class. Indeed, in the game today, there are many great people that happen to play hockey as a vocation.
Here is a list of the 25 classiest players in the history of the league.
25. Mats Naslund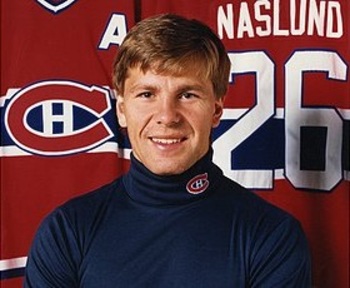 Naslund was one of three Swedes that, with a gold medal in 1994, became the original members of the IIHF's Triple Gold Club (IIHF World Championship, the Olympic Ice Hockey tournament and the Stanley Cup). In 1987-88, he was the last member of the Canadiens to win the Lady Byng Memorial Trophy.
24. Lanny McDonald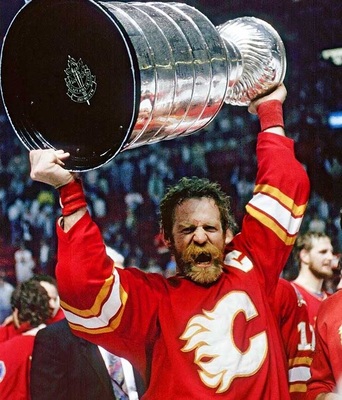 Before fans all over the league hoped for Ray Bourque to win the Cup, McDonald was a cult hero. With his legendary mustache, he fought for years until, finally, he won the ultimate prize.
23. Bobby Bauer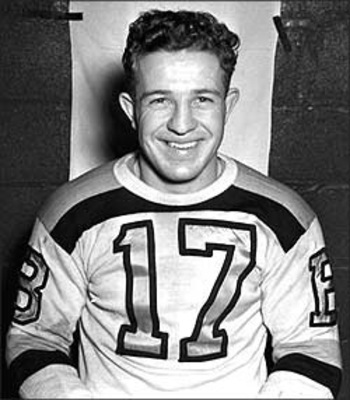 Bauer won three Lady Byng trophies with Boston in the 1940s and was a gentleman during the wild post-World War II days of the NHL.
22. Alex Delvecchio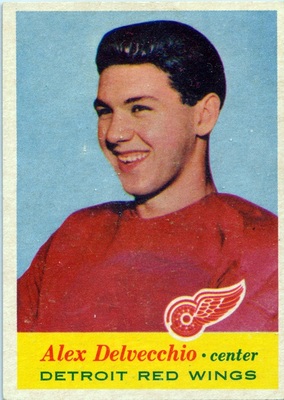 The long-time captain of the Red Wings won three Lady Byng trophies and was one of the most respected players on some incredible Detroit teams.
21. Luc Robitaille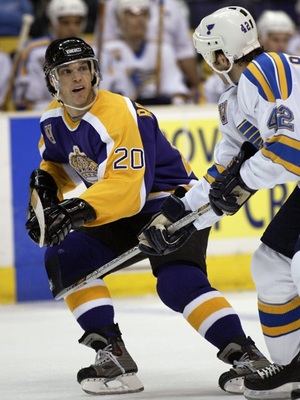 Robitaille always carried himself as a professional and led his teams on and off the ice.
20. Joe Sakic
Fans in a number of cities will fight anyone that dares to say anything negative about Sakic, who displayed the selfless class of a captain by handing the Cup to Ray Bourque before he kissed it himself.
19. Mike Bossy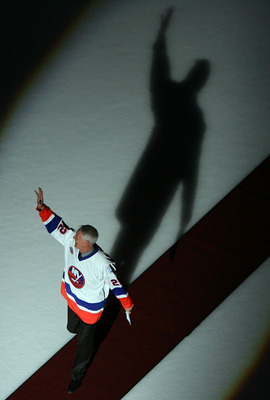 Jim McIsaac/Getty Images
Bossy is remembered as an elite scorer on some incredible Islanders teams, but he also quietly took home three Lady Byng trophies.
18. Stan Mikita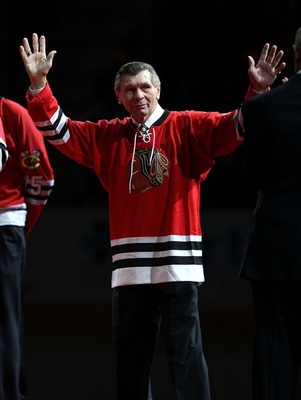 "Stosh" played his entire career in Chicago, and actually started his career as a ruthlessly physical player.
But he changed his ways after his wife told him his daughter was concerned he was spending so much time in the box, and he went on to be win two Lady Byng trophies and was one of the most respected leaders of the Original Six teams.
17. Marcel Dionne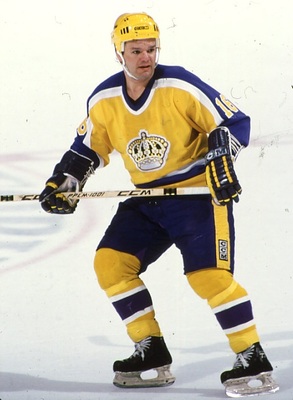 Dionne, like Bossy, is remembered for his gaudy offensive numbers (and fantastic Kings sweaters), but he was also a respected player that handled his business the right way. He won two Lady Byng trophies in his career.
16. Ron Francis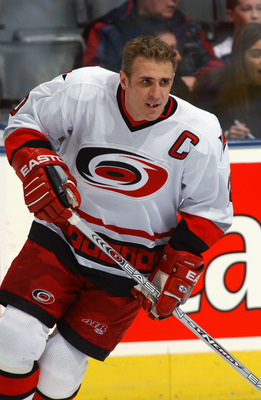 Dave Sandford/Getty Images
Now in the front office with the Hurricanes, Francis was a mentor to countless young players while putting up great numbers throughout his career. He won three Lady Byng trophies.
15. Teemu Selanne
Not many players in the game today are as universally respected as Selanne.
14. Johnny Bucyk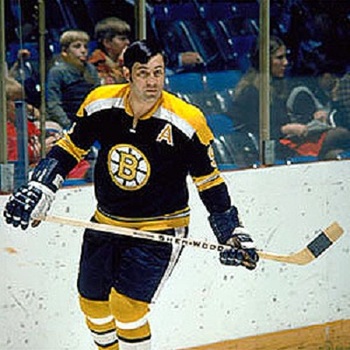 Despite the enormous offensive numbers put up by the Bruins teams of the early 1970s, Bucyk is remembered and respected because he was a great locker room leader. He won two Lady Byng trophies.
13. Paul Kariya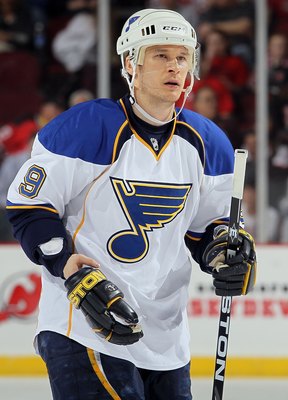 Jim McIsaac/Getty Images
Everywhere he played, Kariya was a leader who won the respect of his teammates and opponents.
12. Martin St. Louis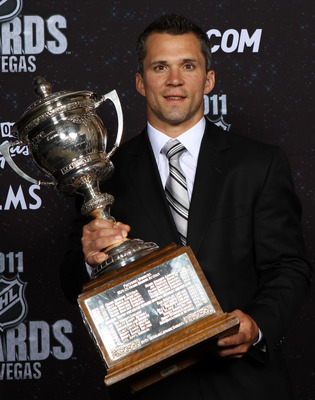 Bruce Bennett/Getty Images
St. Louis has won the last two Lady Byng Memorial Trophies, and he continues to add respect to his legacy as quickly as he piles up points.
11. Pavel Datsyuk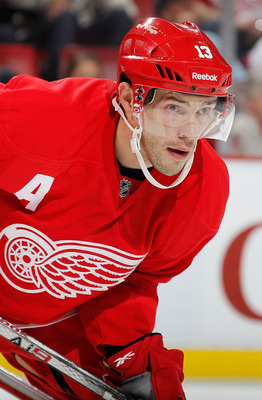 Gregory Shamus/Getty Images
He won four consecutive Lady Byng trophies with the Wings, and he's always among the league's most respected players.
9. Bill Mosienko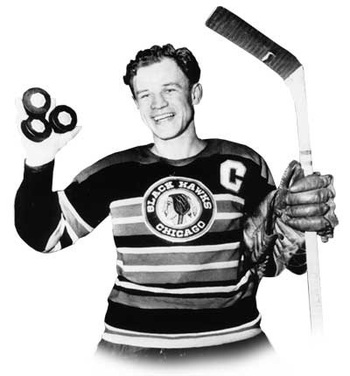 One of the game's great gentlemen in the early days of the league, Mosienko was whistled for only 121 penalty minutes in 711 NHL contests. He was also a great scorer, putting home 258 goals in a Hall of Fame career.
8. Red Kelly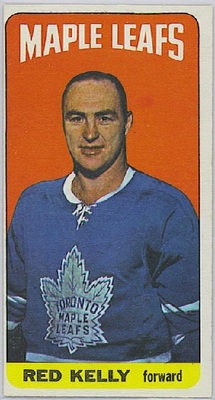 Kelly is tied with Datsyuk with four career Lady Byng trophies, winning three in Detroit and one in Toronto.
7. Frank Boucher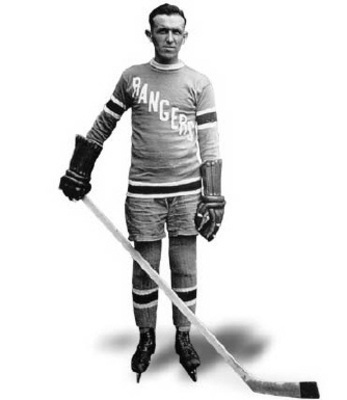 Boucher won seven of the first 11 Lady Byng Memorial Trophies and was widely regarded as one of the great gentlemen of his era. He still holds the record for career Lady Byngs.
6. Keith Magnuson
Magnuson fiercely battled for his teammates while playing for the Blackhawks, which is why his number hangs in the rafters of the United Center.
Off the ice, there hasn't been a better ambassador for the game of hockey in Chicago than "Maggie," who founded the Blackhawks Alumni Association and was involved in a number of charitable organizations. Very few players captured the respect of their teammates and opponents the way Magnuson did.
5. Ray Bourque
It's really so hard to grab one or two moments from the incredible career of Bourque. If you're a hockey fan, it's impossible to watch him getting the Cup from Joe Sakic without a couple Kleenex handy, and his words after moving to Denver about his time in Boston were emotional as well.
But this video, from early in his career, speaks to the class that he carried himself with throughout his playing days.
4. Steve Yzerman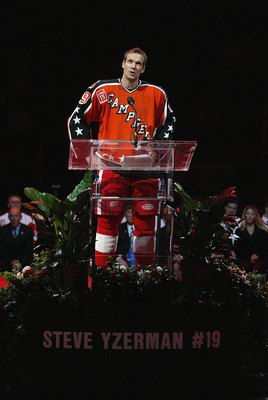 Dave Sandford/Getty Images
Now the GM in Tampa and one of the more influential voices with Hockey Canada, Yzerman was hated by his opponents' fans only out of envy. As a Chicagoan, most Hawks fans hated him because there was nothing anyone could do about him on the ice. He has been a mentor to many of the young stars in the game today.
3. Mario Lemieux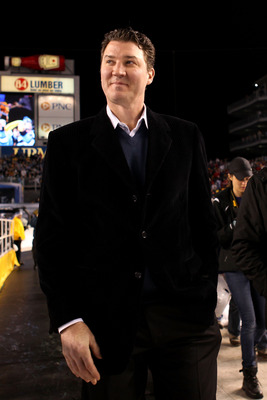 Jamie Squire/Getty Images
Not only was he one of the greatest players to every put on skates, but a good argument can be made that he is personally the reason hockey is still being played in Pittsburgh. He battled back from cancer and bought the team he loved to keep them in front of the fans that loved him.
2. Ted Lindsay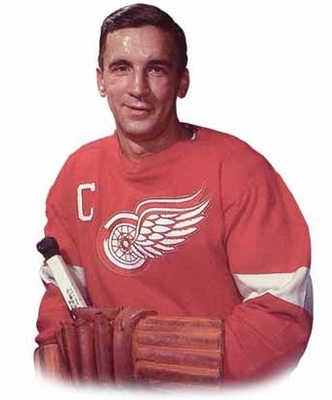 Not only was Lindsay one of the most talented and respected captains of his generation on the ice, but he basically forfeited his roster spot in Detroit by being an instrumental force behind the founding of the NHL Players Association. Standing up for his fellow players ultimately led to Lindsay being traded to Chicago.
1. Wayne Gretzky
Dave Sandford/Getty Images
Beyond all the records and the ridiculous stats he put up, he ultimately ranks second all time in number of Lady Byng Memorial Trophies with five.
Beyond that, the pressure to make hockey a legitimate professional sport on the West Coast of the United States after being dealt to the Kings would have overwhelmed many players. Since he first put on an NHL sweater, he has been and continues to be the ultimate ambassador for the game.
Keep Reading