NHL Trade Rumors: 13 Best Forwards Who Could Be on the Move at the Deadline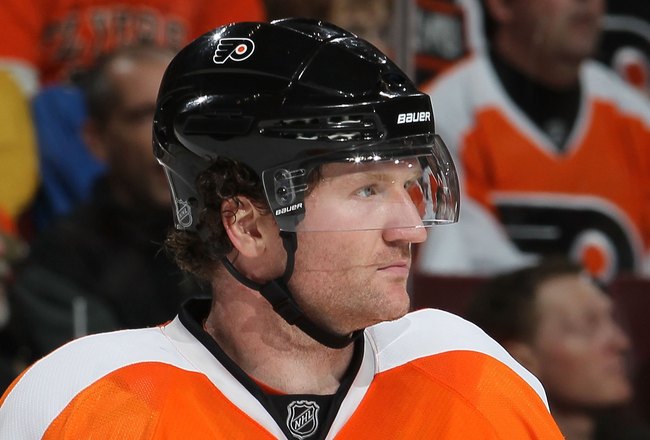 Jim McIsaac/Getty Images
The NHL season is less than a week old, and some players are already coming up in trade rumors across the league. The trading deadline is not until March, but there are plenty of players with uncertain futures on their respective teams.
A lot can change between now and then, but here are 13 forwards that could be on the move by the end of the season.
Sam Gagner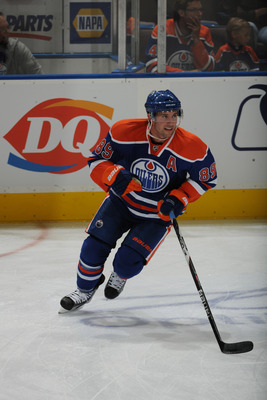 Dale MacMillan/Getty Images
Sam Gagner has been banged up and mildly disappointing since being drafted by the Oilers sixth overall in 2007. He consistently puts up 40 points but is in the final season of his contract.
The Hockey News is reporting that the Maple Leafs have interest in the impact forward.
Tyler Bozak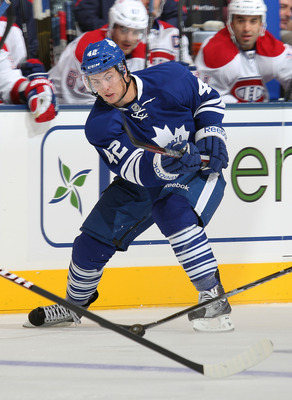 Claus Andersen/Getty Images
Jarome Iginla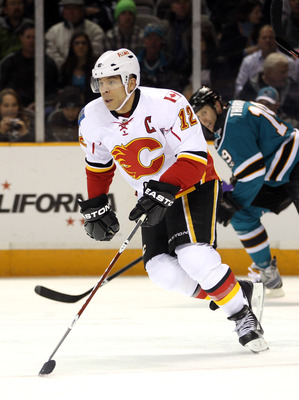 Ezra Shaw/Getty Images
Jarome Iginla is going to continue to come up in trade talks until the Calgary Flames are a contending team in the NHL. If the Flames commit to rebuilding, Iginla would net them the most solid return.
Zach Parise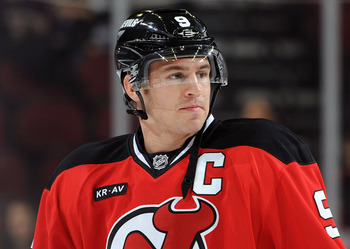 Christopher Pasatieri/Getty Images
The chances of Zach Parise being traded have gone down significantly since he was just named captain of the team. However, if the Devils struggle to re-sign him long term and are out of contention, there is still an off chance that he could get dealt.
Andrei Kostitsyn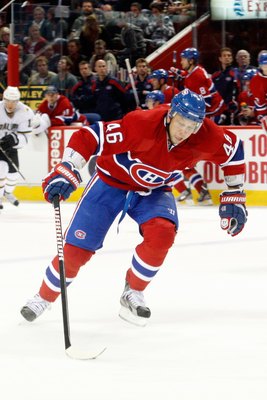 Richard Wolowicz/Getty Images
Andrei Kostitsyn and the Montreal Canadiens' front office are not on the greatest of terms. He is also in a contract year. It appears he could be on his way out of town before long.
Kyle Turris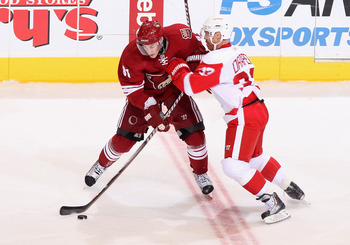 Christian Petersen/Getty Images
Alexander Semin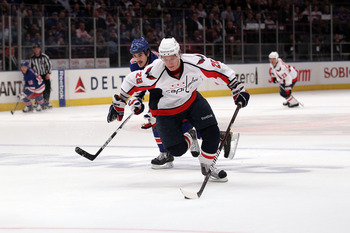 Bruce Bennett/Getty Images
Alexander Semin is slowly falling out of favor with the Washington Capitals. Between his attitude and lack of production at opportune times, Semin is not a golden child in the locker room.
His talent is undeniable, and there will be a desperate team at the deadline willing to acquire him if the Capitals are interested in dealing. Patience is wearing thin in Washington.
Ales Hemsky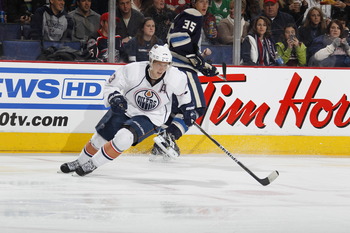 Gregory Shamus/Getty Images
The Edmonton Oilers are slowly building a winning hockey team through the draft. Ales Hemsky is beginning to enter his prime, but it is uncertain whether or not he is a going to be a part of the Oilers' long-term plans.
Hemsky has had some injury issues during his career, but when healthy, he has been one of the brighest offensive stars on Edmonton's roster.
Any team who acquires Hemsky would certainly be gambling, but it would be a risk worth taking for a contending team.
Jason Arnott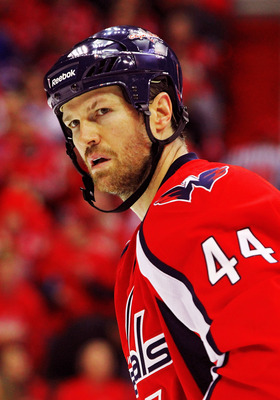 Len Redkoles/Getty Images
Jason Arnott was signed to a one year contract, so he will be on a short leash in St. Louis, where the team is in a bit of a rebuilding phase. Arnott may not fit into the long term plans.
Scott Hartnell
Elsa/Getty Images
The Philadelphia Flyers are in a situation where they could use a bit more cap space to fit some of the younger players onto the roster.
The name that continues to come up as an expendable piece is Scott Hartnell. He makes north of $4 million and is not one of the elite contributors on the team. However, he plays an important role, and I think Holmgren will find a way to make things work without trading Hartnell.
Jiri Hudler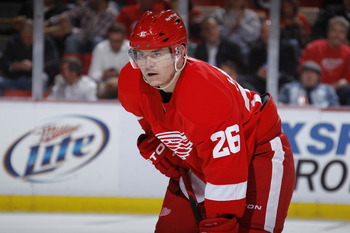 Gregory Shamus/Getty Images
It is no secret that Jiri Hudler has been disappointing recently. This could be a make or break season for him. The Detroit Red Wings will definitely be in contention at the trading deadline and may need to move Hudler to find the missing piece to their championship puzzle.
Scott Gomez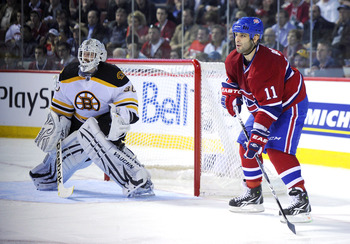 Phillip MacCallum/Getty Images
Scott Gomez is overpaid. He is a solid player but certainly not worth a $7.3 million annual cap hit. That being said, Gomez is going to be tough to trade. The Habs would be ecstatic if they could pull it off.
Jason Spezza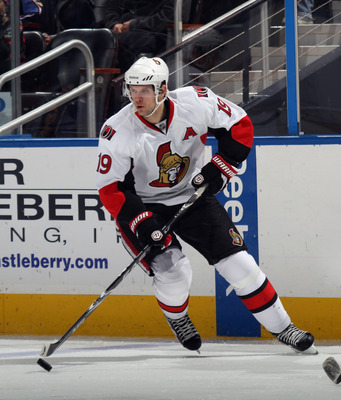 Bruce Bennett/Getty Images
Jason Spezza is a long shot to be traded, but if the Ottawa Senators struggle like many expect them to, Spezza's name could be tossed around a bit at the deadline.
This is a similar situation to Jarome Iginla in Calgary. It likely won't happen, but a lot depends on the direction the team is heading come the deadline.
Keep Reading