NHL Predictions 2012: 5 Reasons the Chicago Blackhawks Should Win the West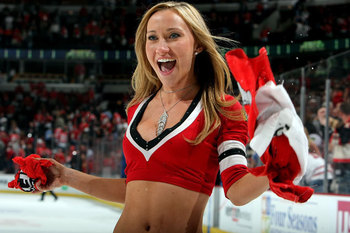 sportsnet.ca
The Chicago Blackhawks have their opening game Friday night against the Dallas Stars, which should be the beginning of a spectacular season in the Windy City.
The Hawks are revamped, retooled and ready to take on the Western Conference. Though some feel that the Hawks are not as deep as they were during their 2010 Stanley Cup run, they still have the pieces to win the Central Division and the Western Conference.
Don't think so? Here's why.
The Core Players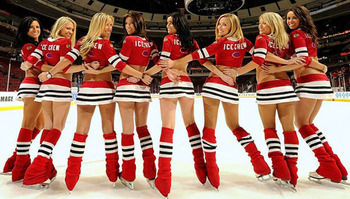 brotainment.wordpress.com
Other than Andrew Brunette's one-year deal that ends at the end of this season, the Hawks do not have a major contract expiring until after the 2013-2014 season when David Bolland and Niklas Hjalmarsson become unrestricted free agents.
Duncan Keith, Brent Seabrook, Michael Frolik, Patrick Kane, Patrick Sharp, Jonathan Toews, Steve Montador and Marian Hossa are going to be Blackhawks for a while. With this is mind, Stan Bowman and the Hawks players do not have to be concerned with what's coming next, can focus on 2011-2012 and take care of business.
Few teams have the quality players at these positions than Chicago does, and with more familiarity and a restful offseason, this group with be the force that will get the Hawks to the next level.
The Defensemen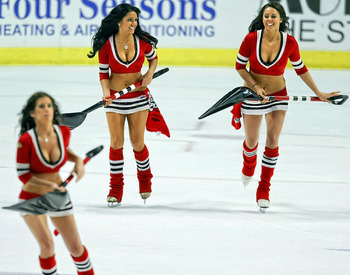 cheerleader-central.blogspot.com
Defense wins championships, and as with the Hawks' core, not many have as good of a top-six defensive unit as the Blackhawks.
Duncan Keith will again be a Norris candidate.
Brent Seabrook is coming off his best season statistically.
Steve Montador plays terrific angles, good offensive instincts and is a better natural defenseman than Brian Campbell.
Niklas Hjalmarsson continues to be one of the most underrated players in the league and will contribute more offensively this season.
It is clear that Nick Leddy is much improved and will be much more of a factor.
Sean O'Donnell gives the Hawks the veteran leadership they need and is a fine option as your sixth defenseman.
Any questions?
Team Toughness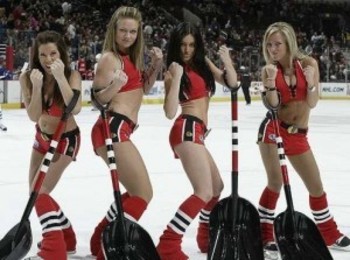 hockey-previews.com
Last season, the Hawks were kicked around, outhit and outhustled. Stan Bowman made sure to take care of that in the offseason.
Bowman went out and acquired Daniel Carcillo, Andrew Brunette, Jamal Mayers and Sean O'Donnell. While team toughness is not exactly Carcillo skating around like a maniac, the other players such as Brunette and Mayers are physical, no nonsense and will win battles.
This was certainly a piece missing form the Hawks last year, and come playoff time, these pickups will pay off in a major way.
Team Chemistry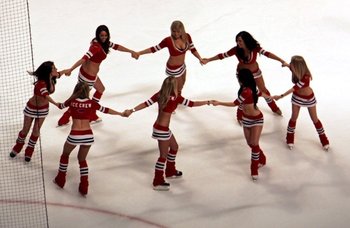 hockeybroad.com
Now that the key players on the Hawks have played together for some time, they understand each other's strengths, weaknesses and habits.
Keith and Seabrook have played together for years, and the same can be said for Toews and Kane. Bolland (when healthy) clearly understands his role as third-line center, and Sharp and Hossa produce well together when on the same line.
It is up to these players to integrate the younger players and keep them on board. With more veteran leadership, it will not take this team long to jell as a group.
Leadership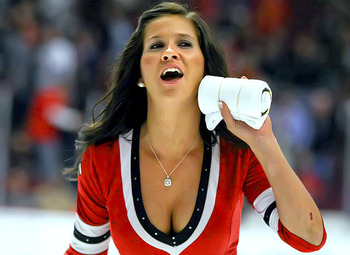 sportsillustrated.cnn.com
Jonathan Toews is the best captain in the NHL, plain and simple. He stayed away from the rink this summer to self-motivate. This is a man that hates to lose. He plays with a chip on his shoulder and defies anyone to knock it off.
Toews, Keith, Seabrook, Sharp and the new vets will provide the necessary locker-room presence to support the younger players and ensure every player has their head on straight.
The Hawks have all the ingredients to win the West and get to the Stanley Cup finals. It all begins on Friday night.
Keep Reading

Chicago Blackhawks: Like this team?