Sean Avery Clears Waivers: 6 Possible New Careers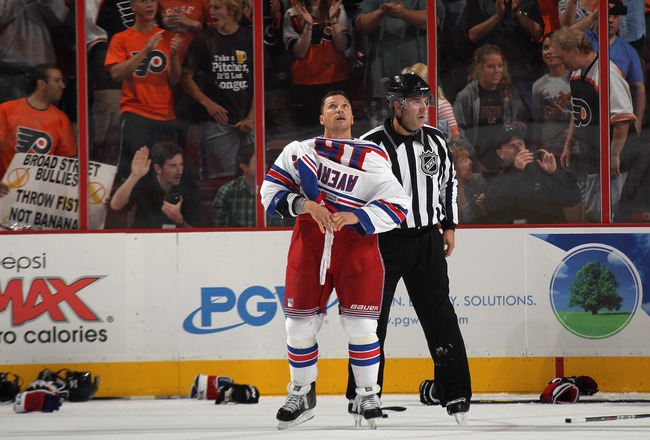 Bruce Bennett/Getty Images
Sean Avery's days in the NHL appear to be over after he was put on waivers by the New York Rangers and cleared waivers today.
It's both stunning and absolutely no shock that Avery cleared waivers because of his salary and the frequent off-ice issues surrounding "The Super Pest."
For now, Avery has been assigned to the Rangers' AHL affiliate in Hartford, but it seems more likely that Avery may end up playing in Europe this season.
Since his career in the NHL didn't work out for now, here's a list of some other professions that Sean Avery could pursue.
Analyst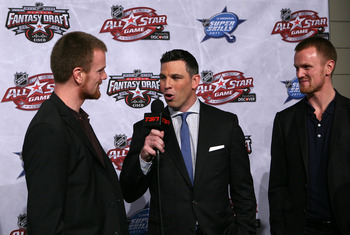 Bruce Bennett/Getty Images
A lot of former hockey players end up finding themselves behind a microphone talking to the guys that are still playing the game.
Former ultra-pest Matthew Barnaby actually does a fantastic job with TSN and ESPN at analyzing the game and interviewing the players.
Avery is definitely not one of the most liked players in the league, so it might make for some more interesting interviews.
How often have you seen a player actually take a swing at the guy interviewing him between periods or after the game? With Avery, that could actually happen.
While nobody liked playing against Matthew Barnaby, he was always pretty well-respected. Players in the NHL absolutely despise Sean Avery from head to toe because of how he took things off of the ice.
Could be a win-win! Higher ratings and Avery taking a beating night in and out.
Drill Sergeant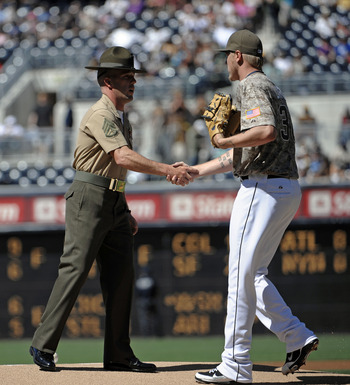 Denis Poroy/Getty Images
Drill sergeants are guys that do an awful lot of talking and barking at people.
They also happen to use a lot of colorful language that Sean Avery has become very familiar with using throughout his NHL career.
Avery would probably like this position even better than the agitator job that he usually holds down with his hockey teams because the guys that he would be yelling at aren't allowed to hit him back.
Business Man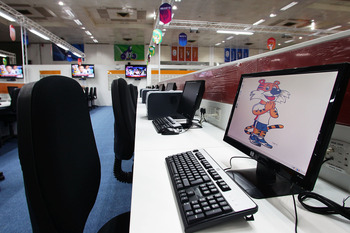 Matt King/Getty Images
This one requires little explanation as several business types spend the majority of their day inside of a cubicle.
Avery is quite familiar with cubicles, most specifically the cubicle of shame in which he has spent a great amount of time over the past several years.
Avery would be right at home inside an office of cubicles.
Pirate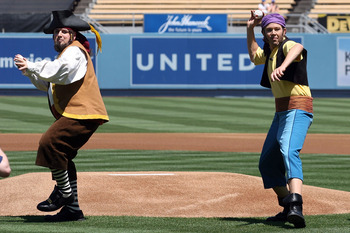 Jeff Golden/Getty Images
Yeah, this one might be a little bit out there, but pirates are known for being ruffians that didn't care for any of the rules.
Not only do they prefer not to play by anybody else's rules, but they are known to be quite the surly customers.
Does that seem to describe anybody that we might know?
Talk Show Host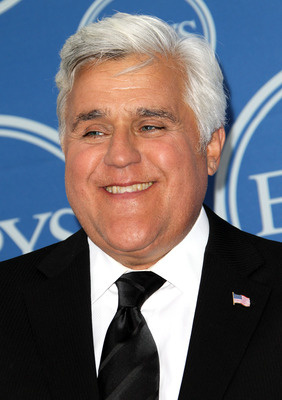 Frederick M. Brown/Getty Images
You had to see this one coming.
What possible career would be better for a guy who loves to talk as much as Avery does than being a talk show host?
Now I'm not quite sure whether or not he'd do any good as a comic, but we certainly know that Avery would have plenty to talk about every single night.
Cast Member of Jersey Shore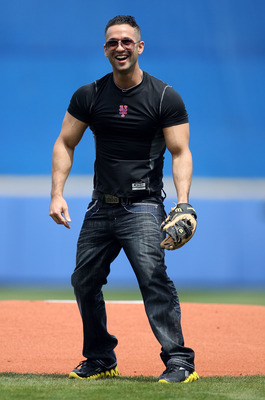 Doug Benc/Getty Images
This potential job might be my absolute favorite image to picture in quite a long time.
One of the things that Sean Avery has always done very well is talk trash. Almost nobody on the planet talks more than all of the people on Jersey Shore.
Putting Avery in the same room with "The Situation" might make for some pretty interesting television because both guys like to run their mouth and fight.
Avery might not be as randomly ripped as Situation, and he's definitely not as tan, but the two would probably create some interesting train wreck situations (no pun intended) that made this show so famous in the first place.
Hell, Avery might not even have to do anything to win that fight.
Keep Reading

New York Rangers: Like this team?