8 Worst Jersey Color Combos in NHL History
The NHL has seen its fair share of great-looking jerseys. Unfortunately, there have been more than a few stinkers, too.
Half of what could make any jersey look bad is the color combination. Sometimes a team just picks a bad color, but it can also be that the reverse of a team's road jersey just doesn't look as good. One example is the picture above. The Canucks' black version of the jersey looks pretty good. Yellow, not so much.
Here are the eight worst NHL jersey color combinations of all time.
Boston Bruins: 1995-2006 3rd Jerseys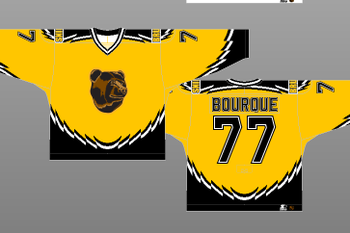 There was only one time that the Boston Bruins wore bad jerseys. Unfortunately, that one time lasted 11 years.
Black and yellow usually go well together. That is, when black is the primary color. When yellow is the most prominent color on a jersey it's usually not going to look pretty.
I guarantee if you were to reverse the black and yellow on this jersey, it would look pretty good. Maybe even good enough to forget the not-so-intimidating bear.
Los Angeles Kings: 1999-2002 3rd Jersey
Purple, in my opinion, should never touch an NHL jersey. It just doesn't look right. Of course, the Los Angeles Kings don't want to listen. They have adorned the color for the past 13 years.
Luckily, for the most part, it has been on the trim of the jerseys and not that prominent. However, from 1999 to 2007, the Kings' third jersey had shoved it in our faces.
Just plain ugly.
Los Angeles Kings: 1995-96 3rd Jersey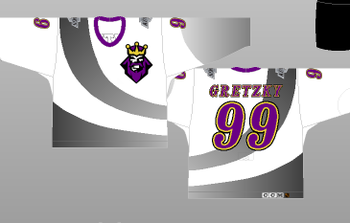 Just when you think the Kings' jersey can't get any worse, this monstrosity shows its face.
I can barely find any words to describe the ugliness of this jersey.
Tampa Bay Lightning: 1996-1999 3rd Jerseys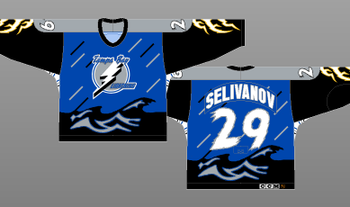 Blue and black. They usually go great together as the Tampa Bay Lightning have recently proved. The Lightning also proved that you can make it look really ugly.
The addition of the silver shoulder trim does not do any favors for the jersey. Not to mention, the storm that's taking place on the jersey is a bad idea.
I can't believe that these jerseys lasted three years.
California Golden Seals: 1974-1976 Road Jerseys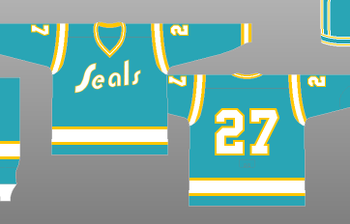 I may be in the minority here, but these jerseys don't look good. Teal just doesn't go well with yellow, in my opinion.
The San Jose Sharks have proved that teal can look good on an NHL jersey, just a darker shade of it. The shade of teal that the California Golden Seals used is just too bright.
Phoenix Coyotes: 1998-2003 3rd Jersey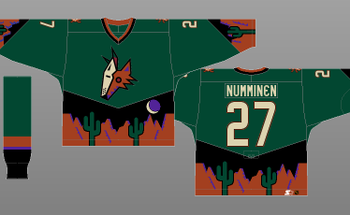 When anyone does a worst NHL jerseys of all-time list, this jersey appears. I can't blame them. This jersey is horrible.
As with the Lightning, having any type of design, be it a storm or a desert, does not do a jersey any favours. Take out the desert along the bottom and the sleeves and maybe you have a good jersey.
Vancouver Canucks:1978-1985 Home Jersey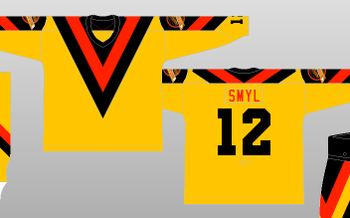 I'm keeping this one really short. Yellow does not look good on jerseys!
Nashville Predators: 2001-2007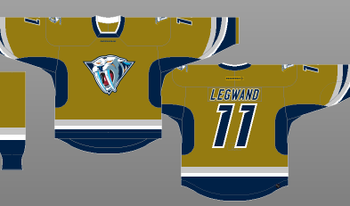 OK, so I know this article is about color combinations, but I couldn't let this one go. The mustard yellow might just be the worst color to ever adorn an NHL jersey.
Keep Reading