James Wisniewski: Did Brendan Shanahan Dispense Justice or Injustice?
September 29, 2011
John Grieshop/Getty Images
Brendan Shanahan, the NHL's new czar of player safety, has begun his reign by firing a torpedo at James Wisniewski. 
He has single-handedly recalibrated the level of punishment doled out to players in violation of critical player safety rules. 
It cannot be denied that something needed to be done, but was this the way to do it?  Shanahan has dealt a serious blow to James Wisniewski's psyche, his wallet and his team for hitting Cal Clutterbuck in the head after a preseason game between the Columbus Blue Jackets and the Minnesota Wild.
The question is, did Brendan Shanahan's decision serve justice or injustice?
Shanahan Deserves Credit
Give credit where credit is due. Shanahan took the high road and gave a video explanation for the incredibly severe punishment leveled upon Wisniewski for his unfortunate hit on Cal Clutterbuck. 
Wisniewski was suspended for the rest of the preseason and the first eight games of the regular season.  By my count, that is almost 10 percent of the season.  That is a significant amount of time to be sidelined and not available to your team.
Wisniewski Distraught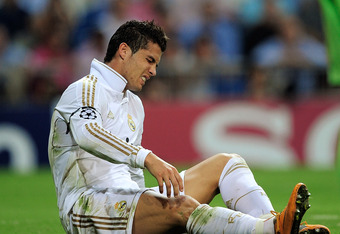 Denis Doyle/Getty Images
According to Aaron Portzline of the Columbus Dispatch, Blue Jackets GM Scott Howson said that Wisniewski is "distraught" over the decision. 
It is understandable, especially when you take into account the entire sequence of events that led to the unfortunate hit on Clutterbuck by Wisniewski. 
If you follow the events leading up to "the hit," it is apparent that Wisniewski came to the defense of his partner, Fedor Tyutin, when Cal Clutterbuck leveled him earlier in the game. 
So, when Clutterbuck came skating toward Wisniewski at the end of the game, it wasn't to ask him to share a bottle of Dom Perignon, twice-baked ostrich and baklava. 
Clutterbuck "Sold it" to Officials, Like Soccer's Cristiano Ronaldo
Wisniewski acted in self-defense in the moment, and obviously went over the bell-shaped curve and should have shown greater restraint. 
Nonetheless, Cal Clutterbuck took a page out of soccer superstar Cristiano Ronaldo's book and "sold it" to the officials with his Hollywood-style acting of playing the victim's role.  Wisniewski being a repeat offender didn't help matters.    
It would have been a far different story had Clutterbuck been paralyzed or suffered some other significant or permanent physical impairment.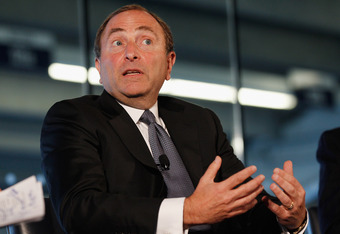 Mike Stobe/Getty Images
Wisniewski's action was inappropriate, but did it justify the magnitude of the punishment dispensed by Brendan Shanahan? 
Wisniewski To Become a Choir Boy?
Going forward, how is this going to impact James Wisniewski's game?  Are other teams going to target him and hope to draw the ire of the officials toward him? 
Are they going to go for a more severe punishment?  Does Wisniewski put on a choir boy's outfit and acquiesce to the whims and pleasures of the officials? 
One cannot underestimate the damage done by Brendan Shanahan, to James Wisniewski's psyche.  
Half a Million in Fines is No Chump Change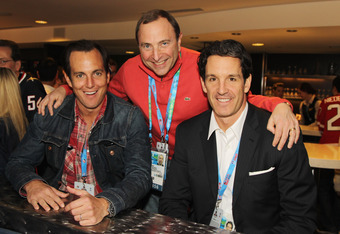 Christian Petersen/Getty Images
As for the monetary fine, one can easily dismiss this as a drop in the bucket for someone of James Wisniewski's stature, as he recently inked a lucrative contract with the Blue Jackets. 
In some quarters, it was thought that he may have been overcompensated.  However, half a million dollars in fines is no chump change, even for a superstar! 
That is a hefty fine and a severe punishment unto itself, without even taking into consideration the lost playing time.  That's money that players may have ordinarily donated to a foundation or charity, which will now be foregone. 
Who is the real loser?  The medically fragile, orphans and less fortunate members of our society? 
Blue Jackets Left Holding the Bag
What about the Columbus Blue Jackets, who made a major offseason move to bring James Wisniewski into their fold and sign him to a long-term contract?   
One of the major reasons the Jackets were drawn to Wisniewski was his tenacity and demonstrable leadership, on and off the ice. 
Historically, the Blue Jackets have been a determined lot, but somewhat placid.  Someone like James Wisniewski is exactly what they needed to rally the troops and re-brand the Jackets into a tough opponent, both in terms of performance and valor. 
This is a tremendous setback to the Jackets, as they are now scrambling to fill a major void left by Wisniewski's impending absence and are basically left holding the bag. 
Consistency From Shanahan Needed
If Brendan Shanahan is going to rule with an iron fist, then he better darn well be consistent.
What would have been a much more reasonable way to approach the recalibration of punishment handed out for player safety rule violations, is if Brendan Shanahan would have given everyone advance warning.
It's akin to being pulled over by the cops for speeding when the maximum speed limit allowable per the posted signs has been exceeded, but speeding has been a part of acceptable practice for years. 
How about posting a "Strictly Enforced" sign in advance, to give motorists a chance to recalibrate their driving habits?  Same principles in the preceding analogy apply to our beloved game of hockey. 
Was Justice or Injustice Served?
Ladies and gentlemen, was justice or injustice served by Brendan Shanahan's decision, in the case of James Wisniewski? 
Did Brendan Shanahan get overzealous and create injustice in the name of justice? 
There is not a shadow of a doubt that James Wisniewski deserved some level of punishment.  But did it have to be an eight-game suspension, translating into half a million dollars in fines? 
Was this an act of self-glorification on the part of an egotistical hockey executive, who is setting the stage to campaign for Commissioner Gary Bettman's job?  Is this coming at the expense of an old-school hockey player who is doing his part to stand up for his teammates?  
Who Is Sticking Up for Wisniewski?
You know where I stand on this matter.  I am sticking up for James Wisniewski, much like he stood up for his teammate, Fedor Tyutin, in the ill-fated game that brought about this misadventure. 
And, to be fair, I am also sticking up for cleaner hockey. Period!
Feel free to send me your comments and feedback via postings to this article or by e-mailing me.  Also, you can follow me on twitter.
E-mail: Harry.Kamdar@yahoo.com
Twitter: http://twitter.com/JacketsCity