Alex Ovechkin: 5 Ways the Capitals Superstar Can Win over His Critics in 2011-12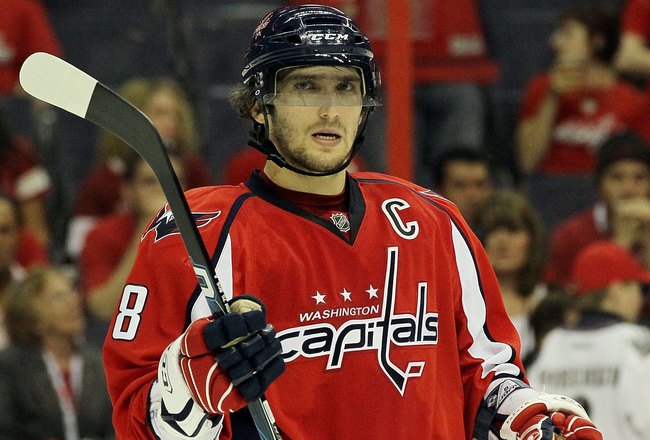 Jim McIsaac/Getty Images
Since he entered the NHL six seasons ago as a fresh-faced rookie, Alex Ovechkin has emerged as one of the elite players in the league.
His combination of speed, skill and power has always terrified defensemen and made him one of the world's most dynamic players.
That said, he has also become a very controversial player—to those who don't know him like Capitals fans do, that is. He is criticized for his recklessness, his off-ice attitude and his arrogance. However, these claims are often baseless and without merit.
It is time for the player affectionately nicknamed "Ovi" to step up and shut his critics up. Here are five ways how for the upcoming 2011-12 season.
5. Be Himself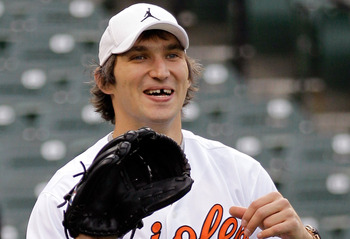 Rob Carr/Getty Images
Alex Ovechkin is a funny guy. Whether it be a shaving-cream pie to the face, a sidesplitting commercial or a crack at one of his teammates, Ovechkin knows how to make people laugh.
One of the main things that endears the Russian to his teammates, fans and the media surrounding him is his infectious personality.
He has a smile that makes you smile and always has a positive view on everything. In order to maintain the good relationship he has with those who support him, and to try to turn the attitudes of his critics, he must maintain his optimistic views of the world.
4. Realize His Full Potential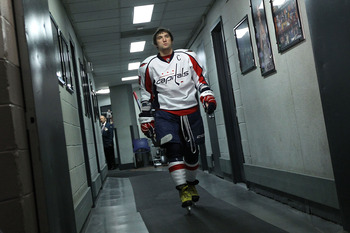 Bruce Bennett/Getty Images
When he is at his best, Alex Ovechkin is the best ice hockey player in the world—easily. That said, he is rarely at his best.
Ovechkin has never realized his full potential at the NHL level; there has always been something in the way. Critics often complain about seeing a lack of "caring" on the ice.
While Caps fans would tell you, without having a very hard time arguing, that they are wrong, he needs to step it up a notch and prove them right. We have yet to see the best Alex Ovechkin. That player could have 70-goal, 140-point talent.
3. Cut Down the Suspensions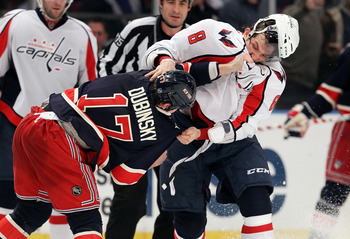 Jim McIsaac/Getty Images
One big factor in Alex Ovechkin's game that critics often use as ammunition is his recklessness on the ice. Sometimes, he just doesn't show enough dignity on the ice.
Ovechkin respects the opposition. Always. We all know that; that isn't the problem. The problem is that sometimes he gets too excited and ahead of himself. And with a man as big and powerful as him, the results are potentially devastating. Just ask Brian Campbell.
What Ovi needs is a good 82-game season, without suspension. That will help silence the critics.
2. Return to His Hart-Trophy Form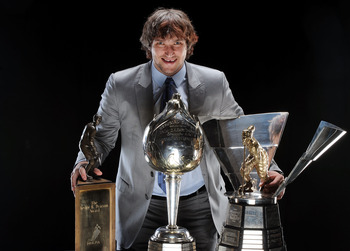 Harry How/Getty Images
Alex Ovechkin doesn't need to be great to dominate—he just needs to be good. In a good season, Alex Ovechkin will win the Hart Trophy.
Ovi has won the Hart Trophy twice. The first time, in 2007-08, he put up 65 goals and 112 points. The second, in 2008-09, he scored 56 goals on his way to 110 points.
With the return of Sidney Crosby and the emergence of Steven Stamkos, the Caps winger will likely have to put together 60 goals and 115 points to claim the trophy. This is by no means out of the realm of possibility for the superstar Russian.
1. Win a Stanley Cup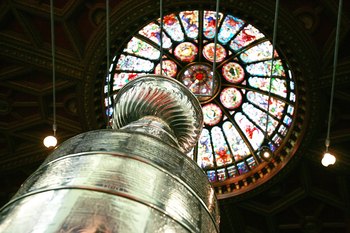 Bruce Bennett/Getty Images
Ovechkin is constantly compared to Crosby. Only when he achieves what the Penguin has achieved team-wise will he be considered on par by critics.
That said, the time is now for the Capitals captain to lead his team to a Stanley Cup triumph. The team made much improvement in the offseason, and the younger players on the team are just entering their prime.
The window of opportunity has reached its climax and will now start to get smaller. It's time for Ovi to bring the Cup to DC.
Only then will he win over his critics.
Follow Jake Ware on Twitter at @JacobWare95
Keep Reading

Washington Capitals: Like this team?